Will + Brittany | Townsend Park Engagement Photos
When on the hunt for a wedding photographer, who do you usually turn to?
For Brittany it was her co-worker who had just gotten married.
Ryan and Hannah had just celebrated their wedding at Stonewater Country Club and Brittany began asking her co-worker about her experience. Hannah was kind enough to refer us as we had a wonderful time working with them.
As we met Will and Brittany and heard the details of the day they were planning, we knew we could help them both look and feel confident in front of the camera.
One detail they were confident about was having engagement photos in the fall.
After a few ideas back and forth between us, we settled not on just one location, but three. In addition to Townsend Park, just up the street is Pickerel Lake Park and a few miles from there is Trestle Park, a location we had not been before.
Townsend Park has so many unique locations for photos. One of our favorite locations is part of the trail system on the north side of the park.
The trail system has such wonderful trees and fields it makes the hike and adventure fun for everyone.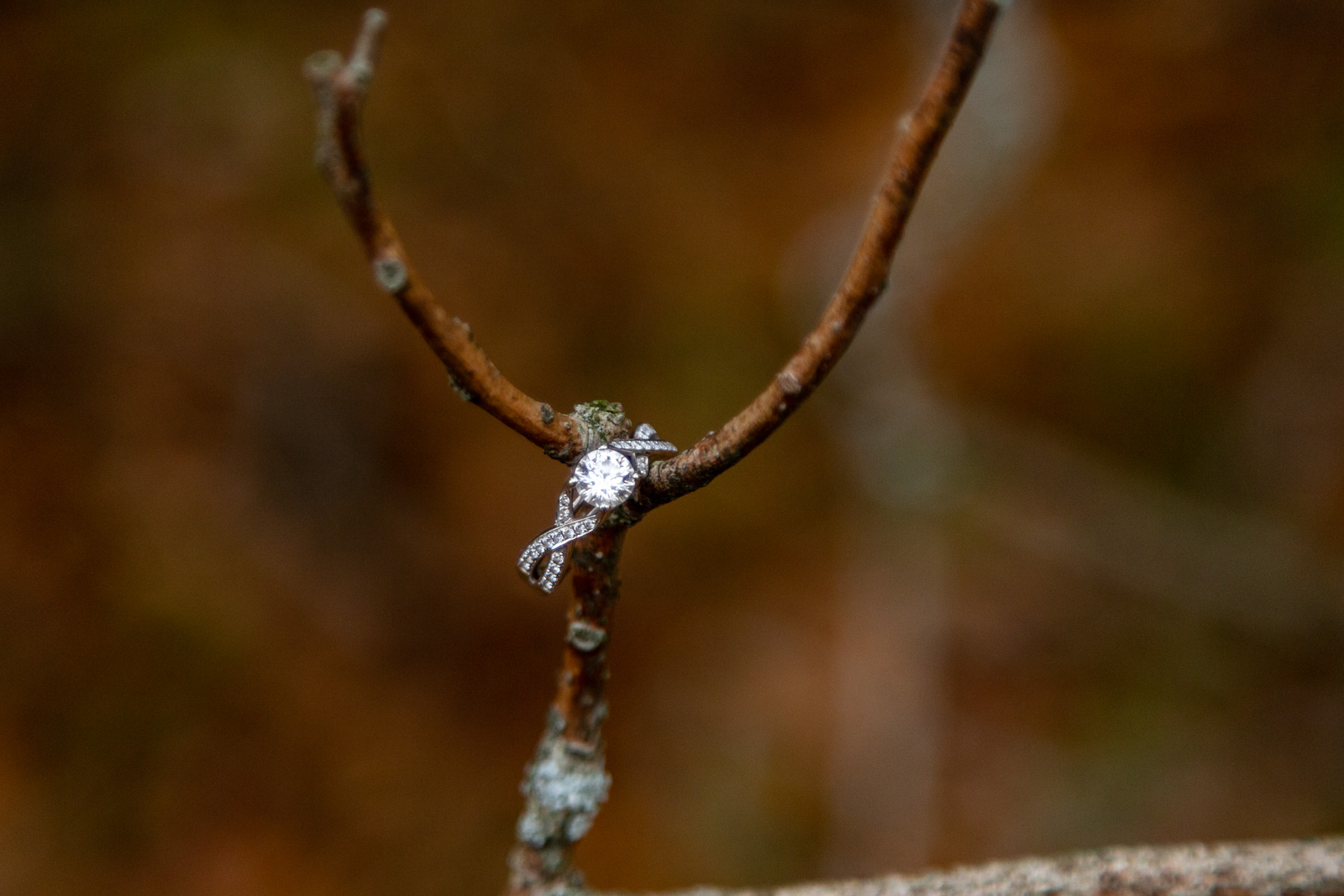 Pickerel Lake is a Kent County Park that has all kinds of walking trails, but its most dynamic feature is the almost 1000 foot boardwalk over the east end of the lake. The boardwalk provided not only a beautiful setting visually, but with the fall colors appearing, the background was epic as well.
Trestle Park.
Who knew this little gem was just a few miles from downtown Rockford?
The location was added at the last minute and it was proceeded by the question, "Are you okay getting in the water at the end of the shoot to get the photos we're looking for?"
My answer was, "Sure, why not…"
A quick look behind the scenes to see what it was like getting the shots from this location (I had to secure the light stand with stones to prevent it from falling over).
But for the final images, I would say it was completely worth it.
We loved helping these two look comfortable and confident in front of the camera.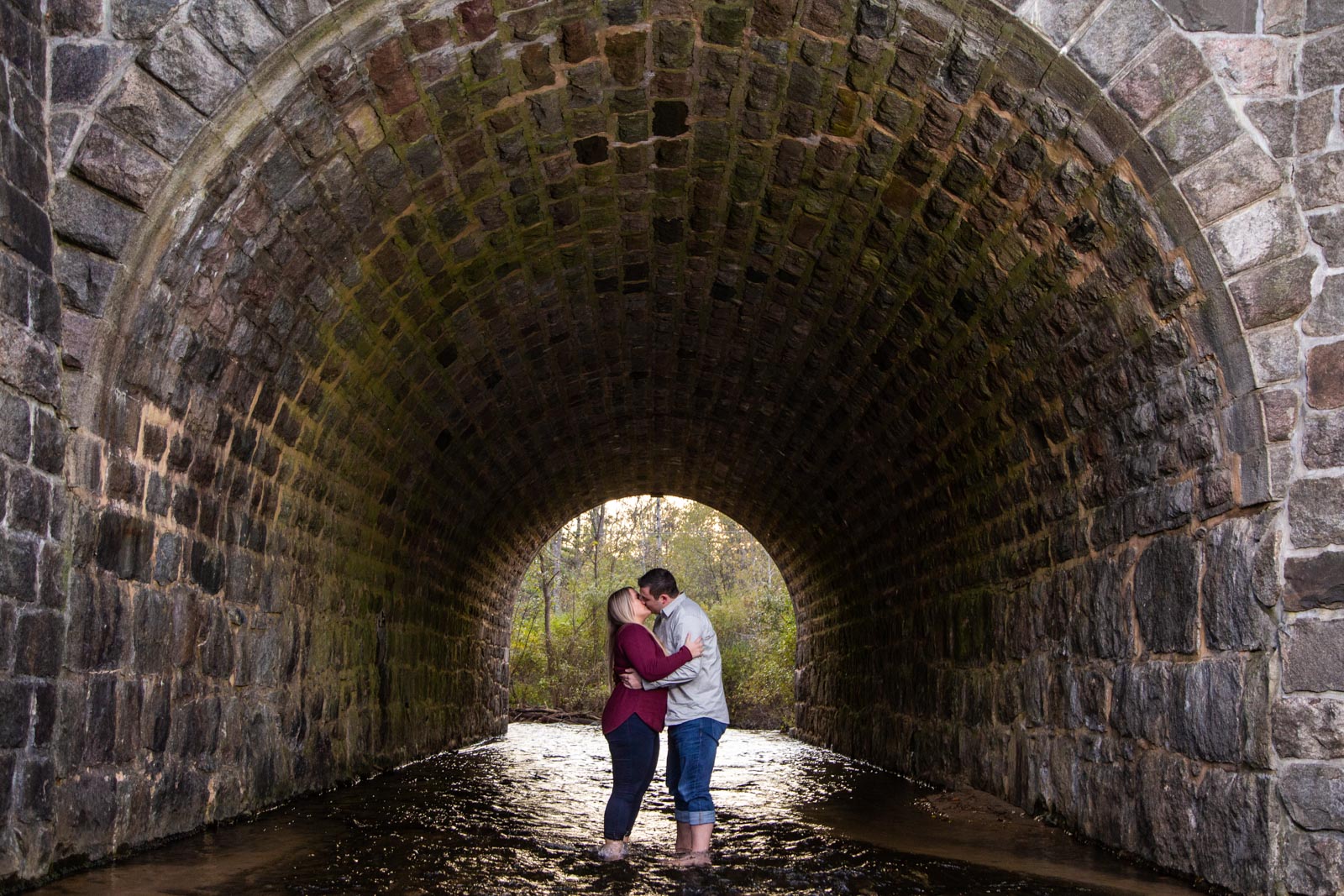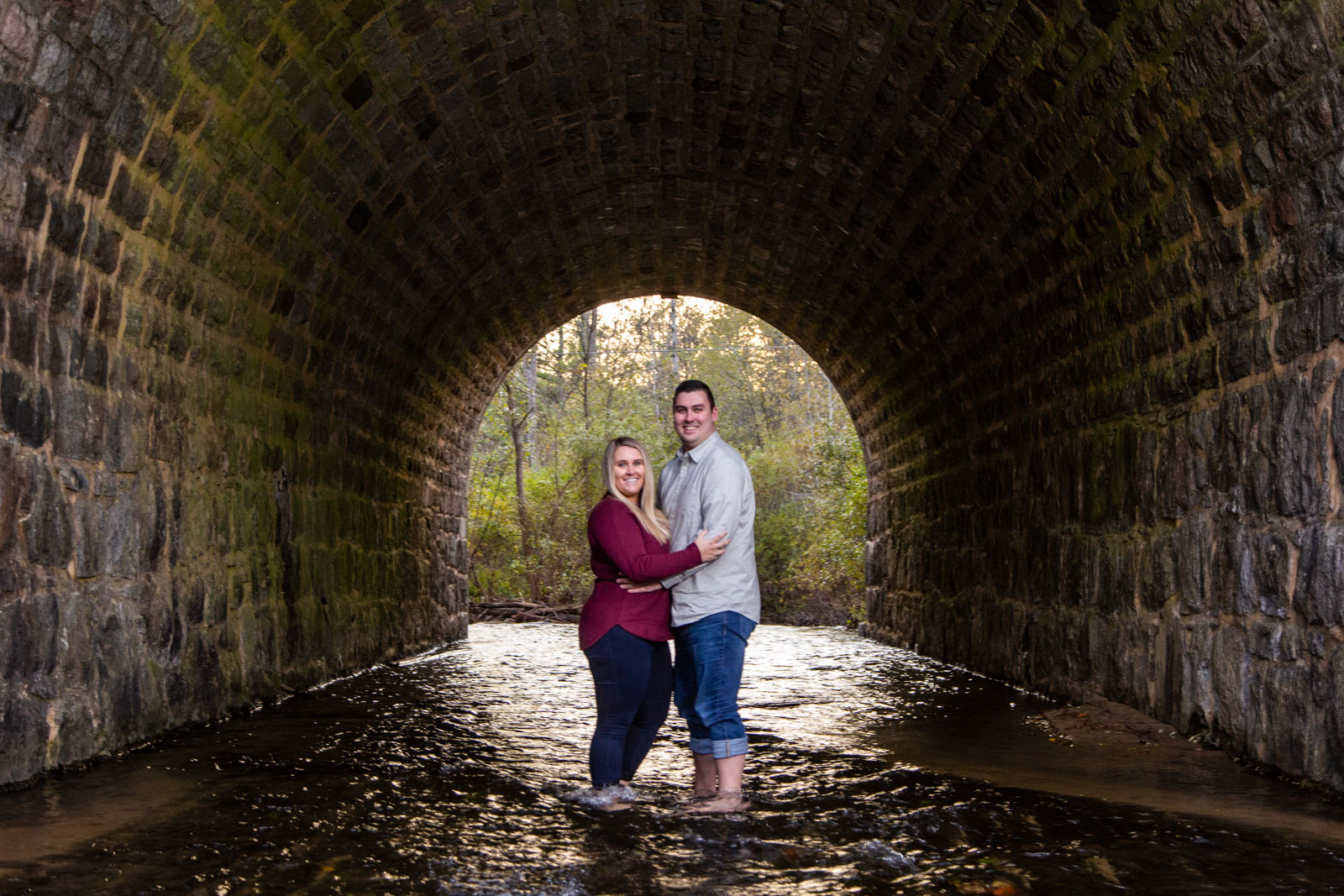 Are you thinking about outdoor photos for your engagement session?
Do you have a unique location you'd like to explore but not sure if it will work for engagement photos?
If either of those applies to you, we would love to help.
Looking for a photographer that can make you feel confident? We would love to connect with you about your photography needs!
Tiberius Images Is In The Confidence Business. If You Want A Photographer You Can Trust To Help You Look Your Best On Your Wedding Day And Love Your Wedding Photos, We Would Love To Hear From You!