What Does a Year of Event Photography Look Like? | Saint Mary's Foundation
In the not too distant future, you will need a photographer (more than likely). When that time comes, what will you do?
Rely on someone with an iPhone to capture photos? Maybe an intern? Do you wait until the last minute to find someone who can take photos for you?
Perhaps the best way to answer the question is to point you to an organization that has already taken some time to answered it for you.
Allow me to introduce the Saint Mary's Foundation.
Their answer to this question has been, "Hire Tiberius Images to take care of our photo needs so we can be more successful at what we do."
Located in Grand Rapids, Michigan, the Saint Mary's Foundation seeks to raise funds to further enhance the superior care at Mercy Health Saint Mary's. They do this through donor engagement and events.
As they schedule and host events, both large and small, I attend and become an addition to their staff. Through photography, I help tell the event's stories and the causes each and every attendee is helping to support.
I have a wonderful working relationship with the staff of the Saint Mary's Foundation. They know and trust I will be a part of their event, serve both their staff and attendees and produce great images they can use for marketing and promotional needs.
Being at their events allows the Foundation staff to do what they do best: build relationships with both long time and future donors.
I am constantly asking questions about their plans and strategy to create images that help tell the story of what the foundation is doing to meet it's mission: enhance patient care at Mercy Health Saint Mary's.
Our goal is to build a relationship based on trust with Saint Mary's Foundation and help to make their organization more successful.
Are You In Need of A Photographer You Can Trust?
The Saint Mary's Foundation hosts signature events throughout the year that include:
Runway on the Rapids, a show to display all the latest fashion trends in Grand Rapids
Gala, an annual black tie event and their largest donor event
Up on the Roof, an evening on the roof deck at the Lacks Cancer Center
Shoppe Soiree, a night to take care of your Christmas shopping needs
What do those events look like? Who attends? Should I attend? I'm glad you asked!
You're about to see images from their signature events over the past year, some of the people who attended (you may even know some of them) and the short answer is, "YES, YOU SHOULD ATTEND THEIR NEXT EVENT!"
Runway on the Rapids
If you're interested in fashion, networking, great food and high energy, the Runway on the Rapids event is just what you're looking for!
Gala
The Gala is an event for those who love black tie, great food and outstanding music. Year after year this event continues to be the food and entertainment highlight of the year for attendees.
Up on the Roof
Looking for a fun evening out on the town? This event has a great food and cocktail menu, great entertainment, amazing auction items, but the best part of the evening is the view from the top of the Lacks Cancer Center.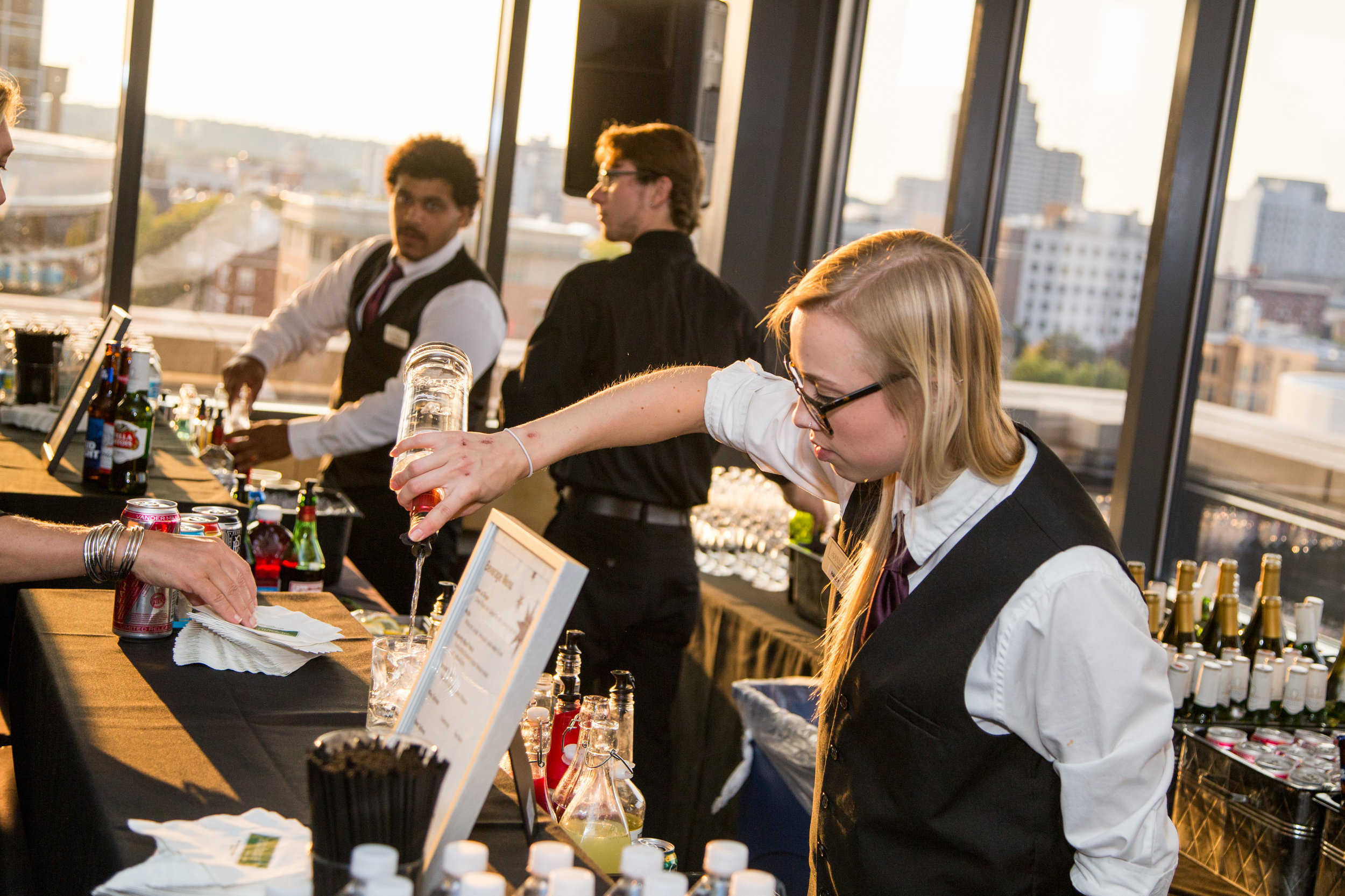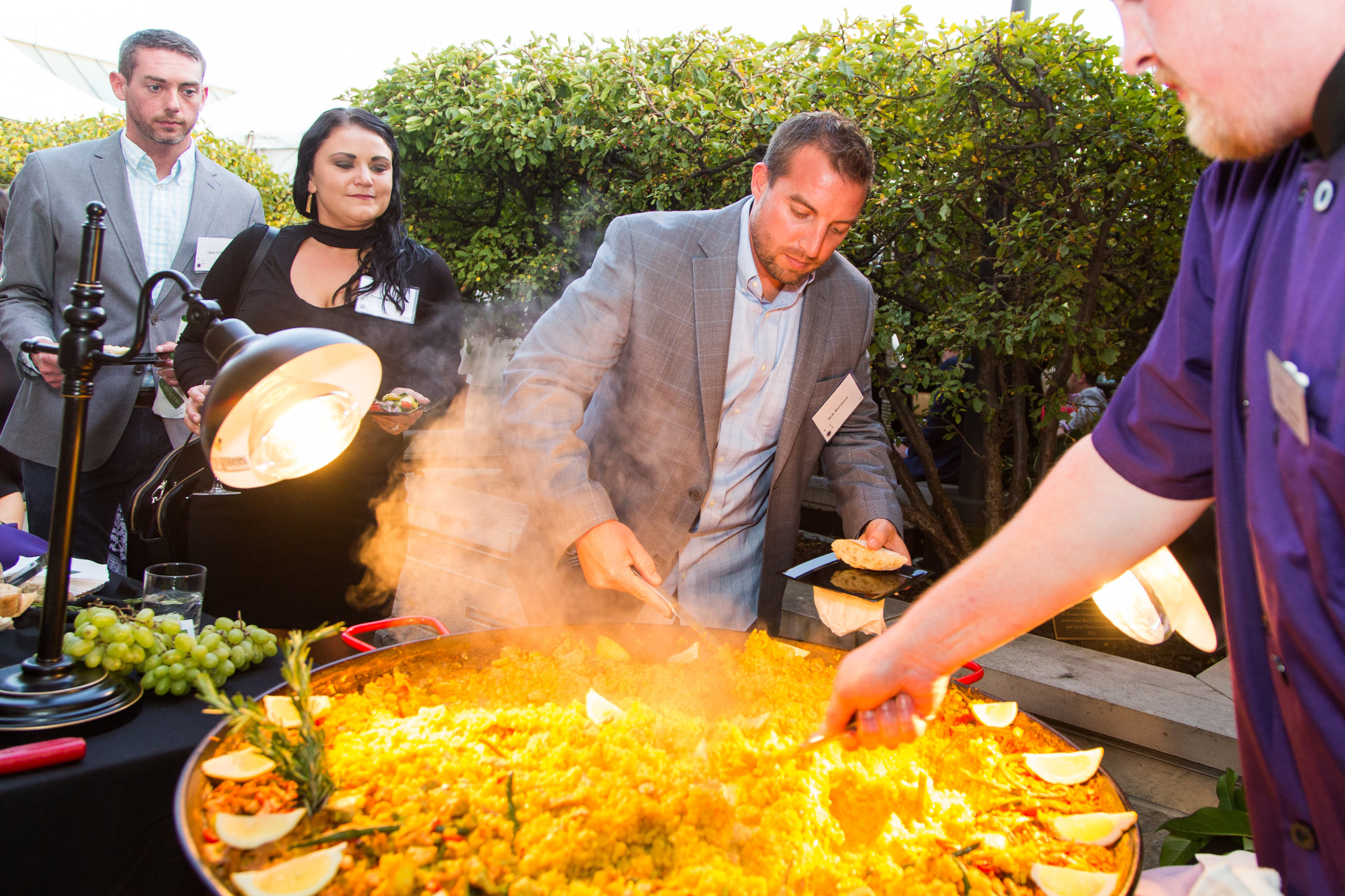 Shoppe Soiree
Ever wish you could get your Christmas shopping done in one place all in one night? If you've ever had that thought, this event is for you!
If you're in need of a photographer you can trust to take care of you throughout the year, we would love to connect with you.
As you can see, the Saint Mary's Foundation has different photography needs, from highly produced to casual events. Each time they desire to help those who were not at the event understand the energy felt by each and every attendee.