Ed + Kate | Fall Wedding at Riverside Receptions Center
Watching Ed & Kate together is entertaining. Meet them separately and you'll hear stories from Kate about her amazing niece all day long, as well as work trip experiences from Ed who travels extensively.
But when they're together everything changes. They smile at one another. look into each other's eyes and everything around them seems to disappear.
That's how their wedding day was.
Before their first look, there were distractions and logistics to be dealt with, but after the first look, everything seemed to melt away and these two enjoyed the fact they'd found each other and were about to say "I Do".
We were hired to cover not only wedding photography (with the help of the amazing Amy Broersma) but also wedding video AND a "wedding video testimonial booth" where guests spoke messages of love and encouragement to the bride and groom.
The day began with hair and makeup at Riverside Reception's log cabin which was the perfect place for getting ready (as you're about to see).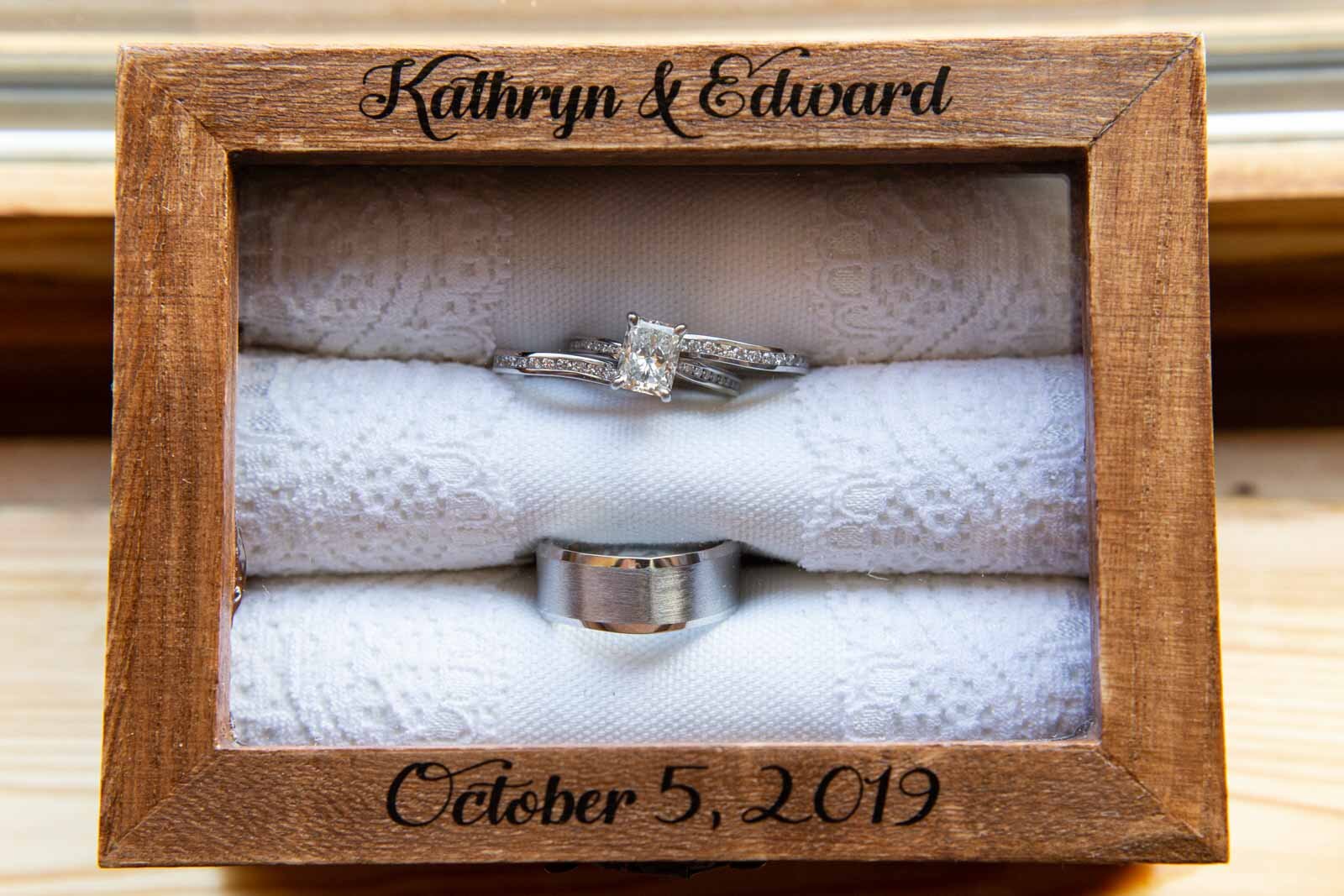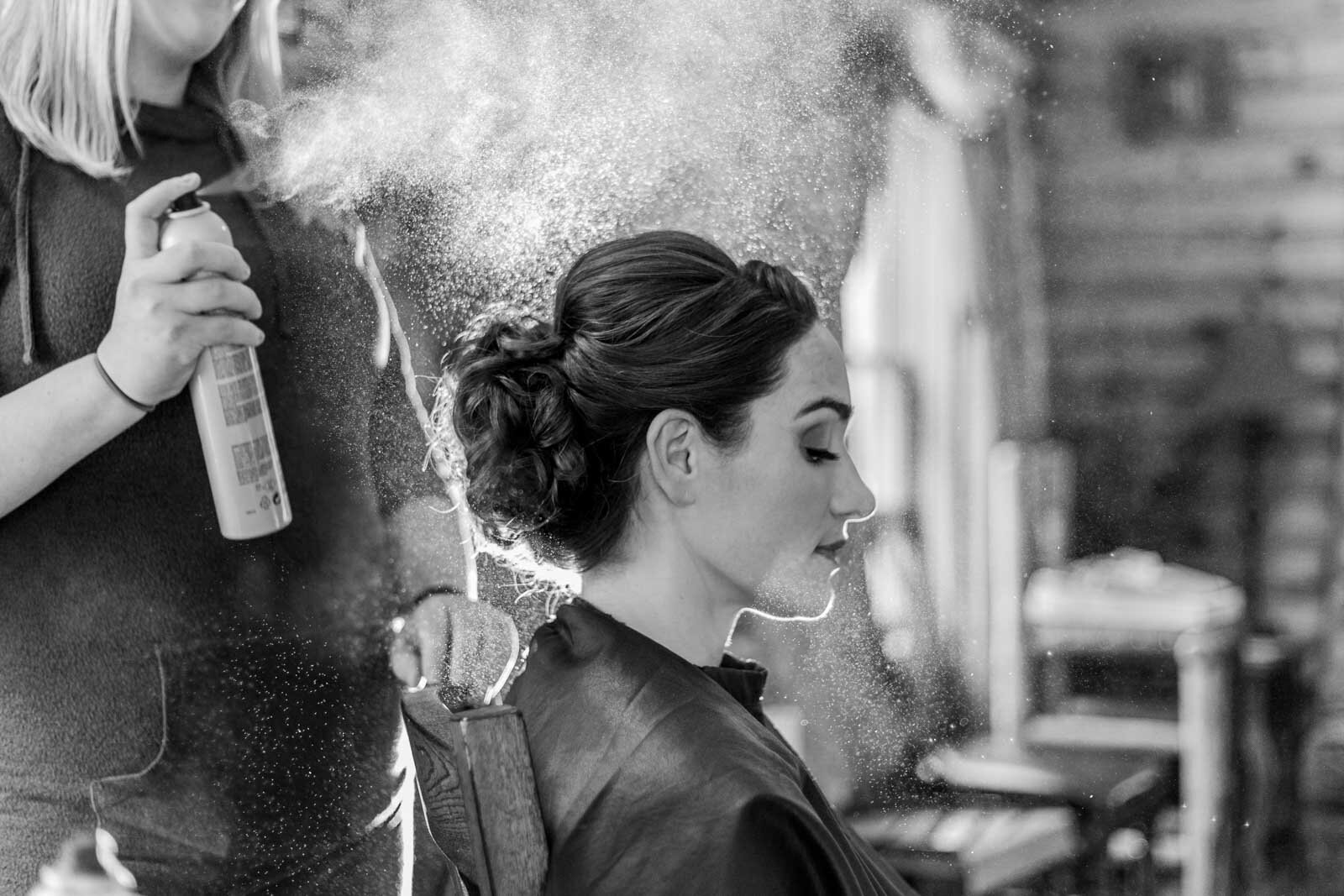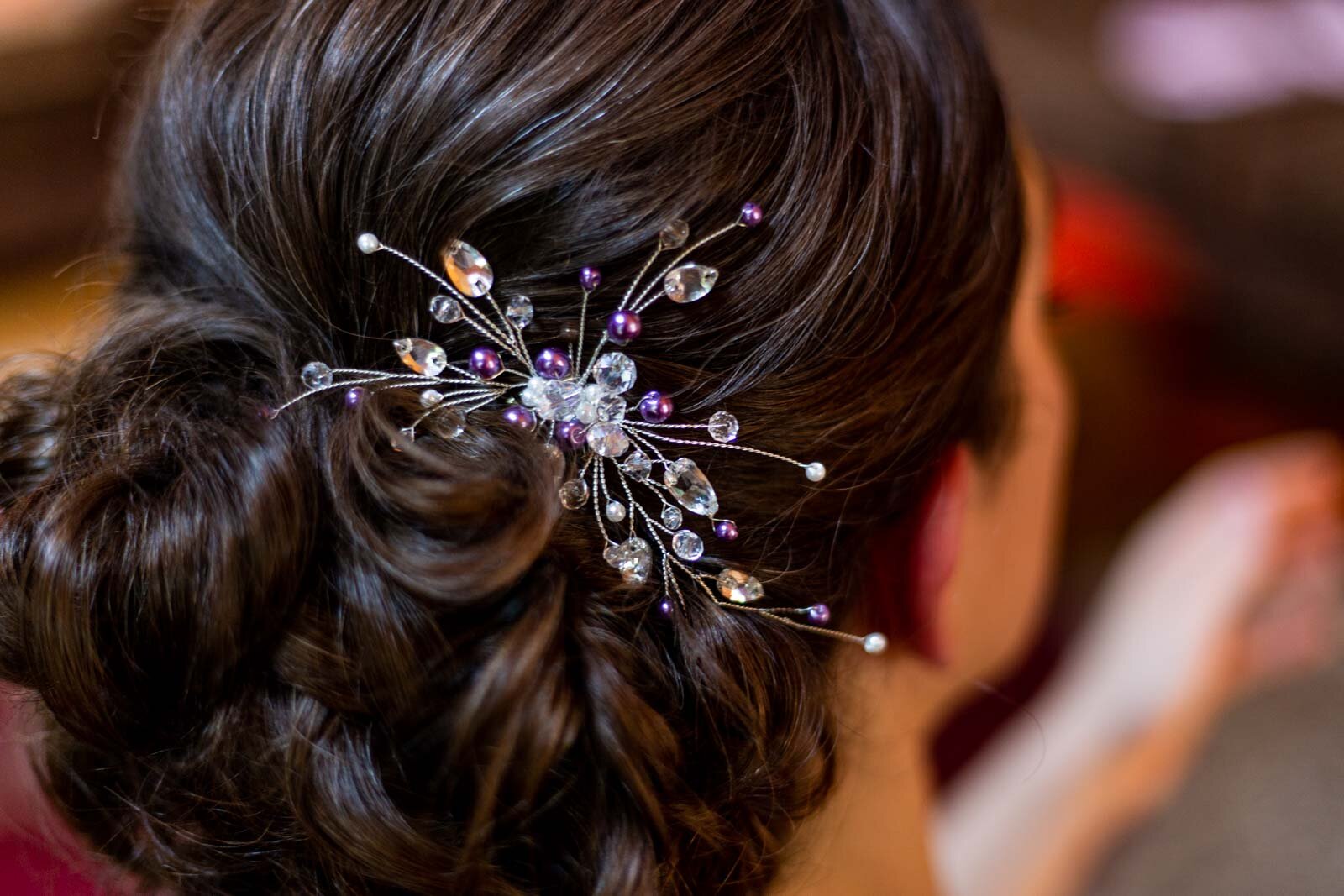 Ed got ready at the other end of Riverside Reception's property and all we can say is WOW, what a stunning venue. John, the owner has spent the last 19 years creating a venue that might be one of the best in Michigan.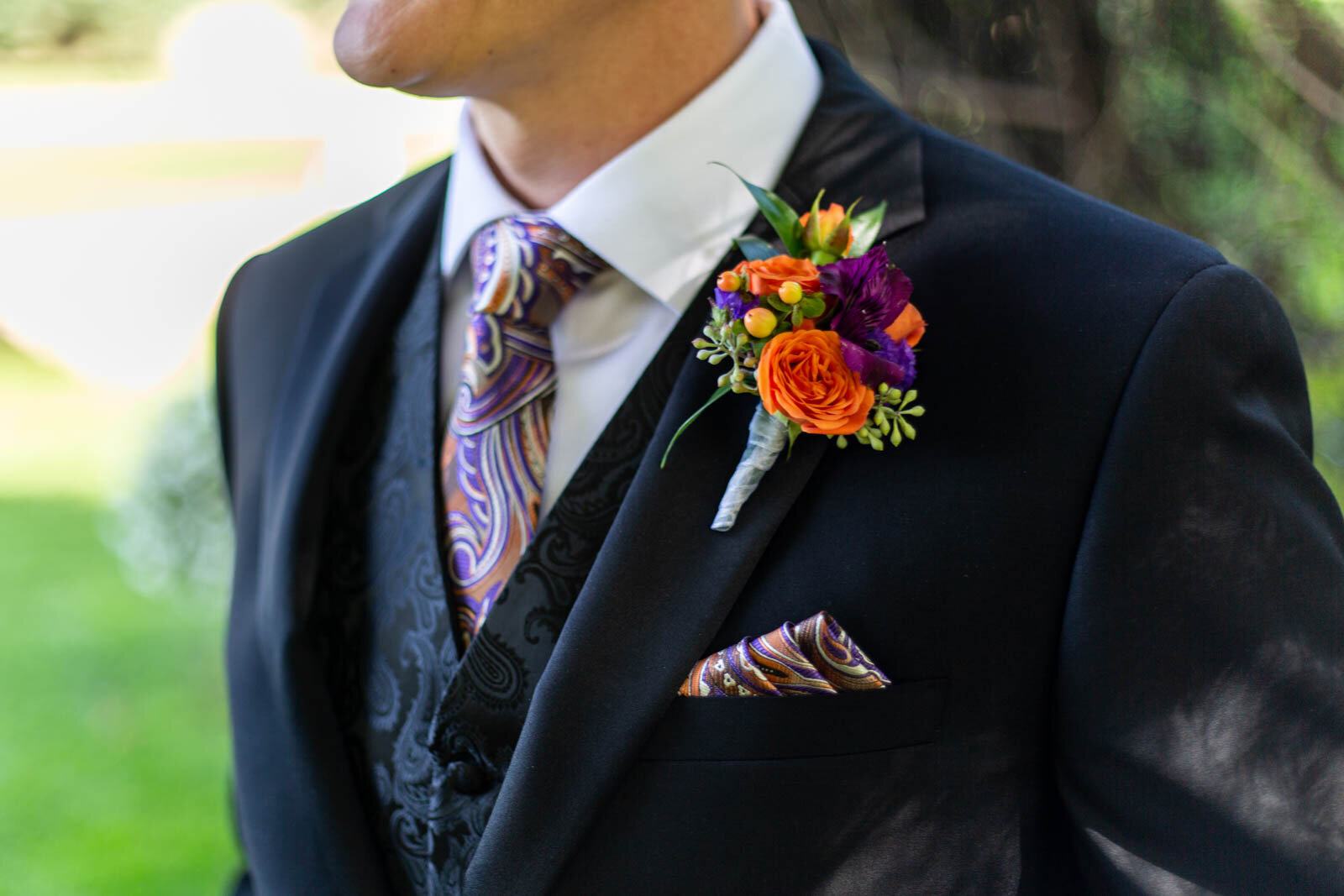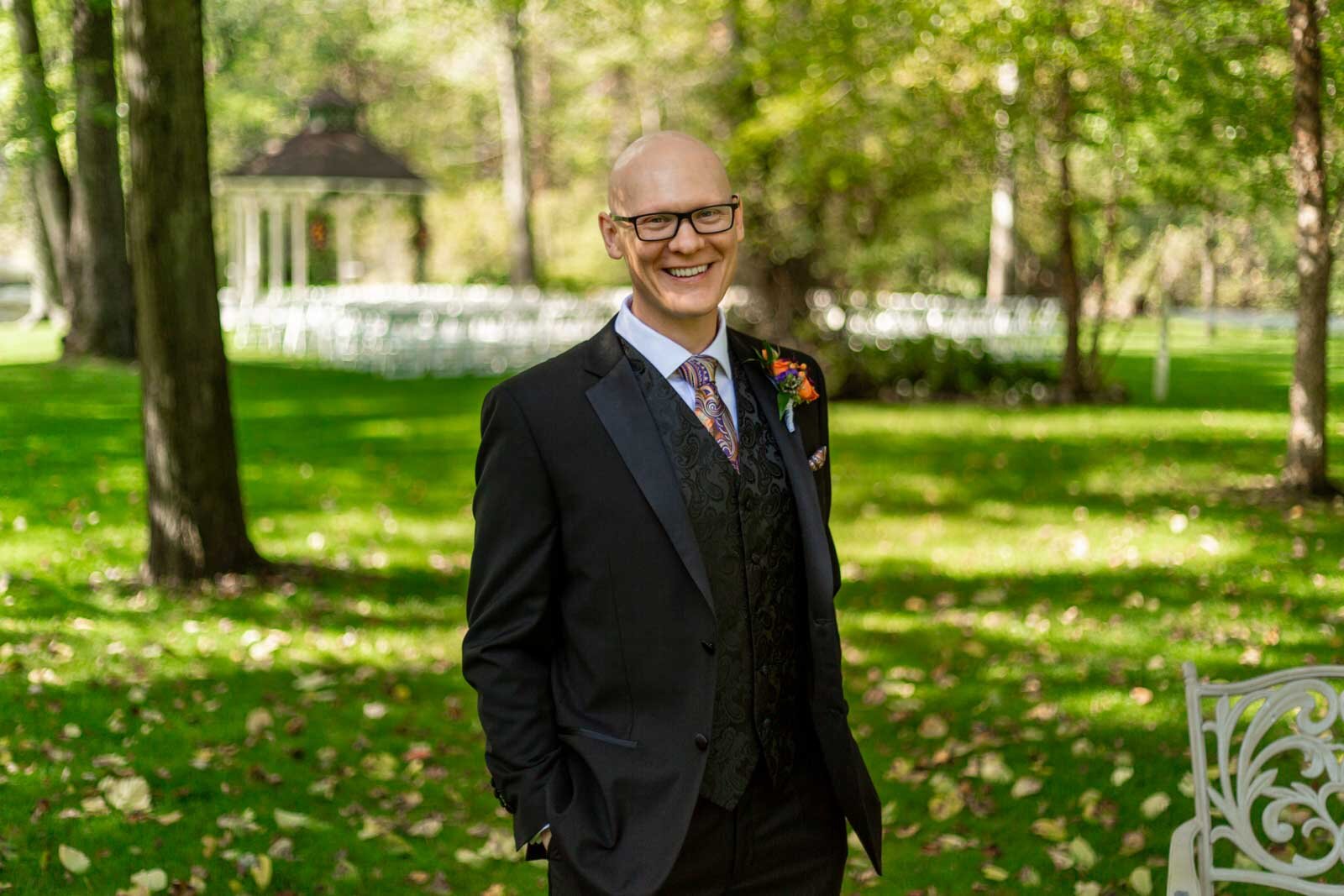 Kate wanted only a few people to be around during the "getting ready" part of her day. One of those people was her father, who was the first to see her ready for her wedding day.
Then it was time for Ed and Kate's first look.
We love "first looks" because the intimacy is heightened as the bride and groom are not sharing the moment with 100 or 200 guests, it's just the two of them.
We capture it with our cameras, allow them to have that moment and then tell them to enjoy the next few minutes as we go away and allow the bride and groom to catch up on their wedding day.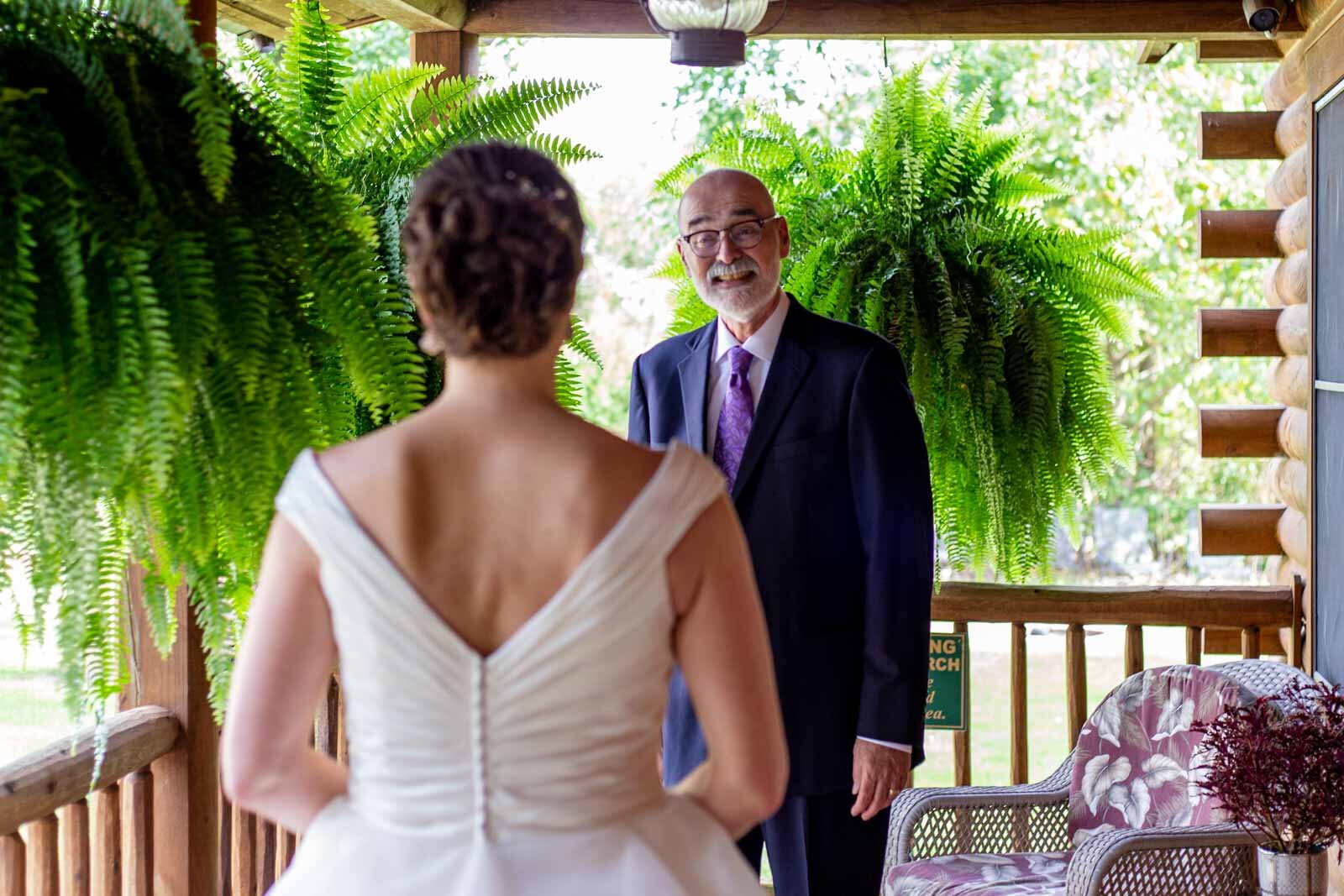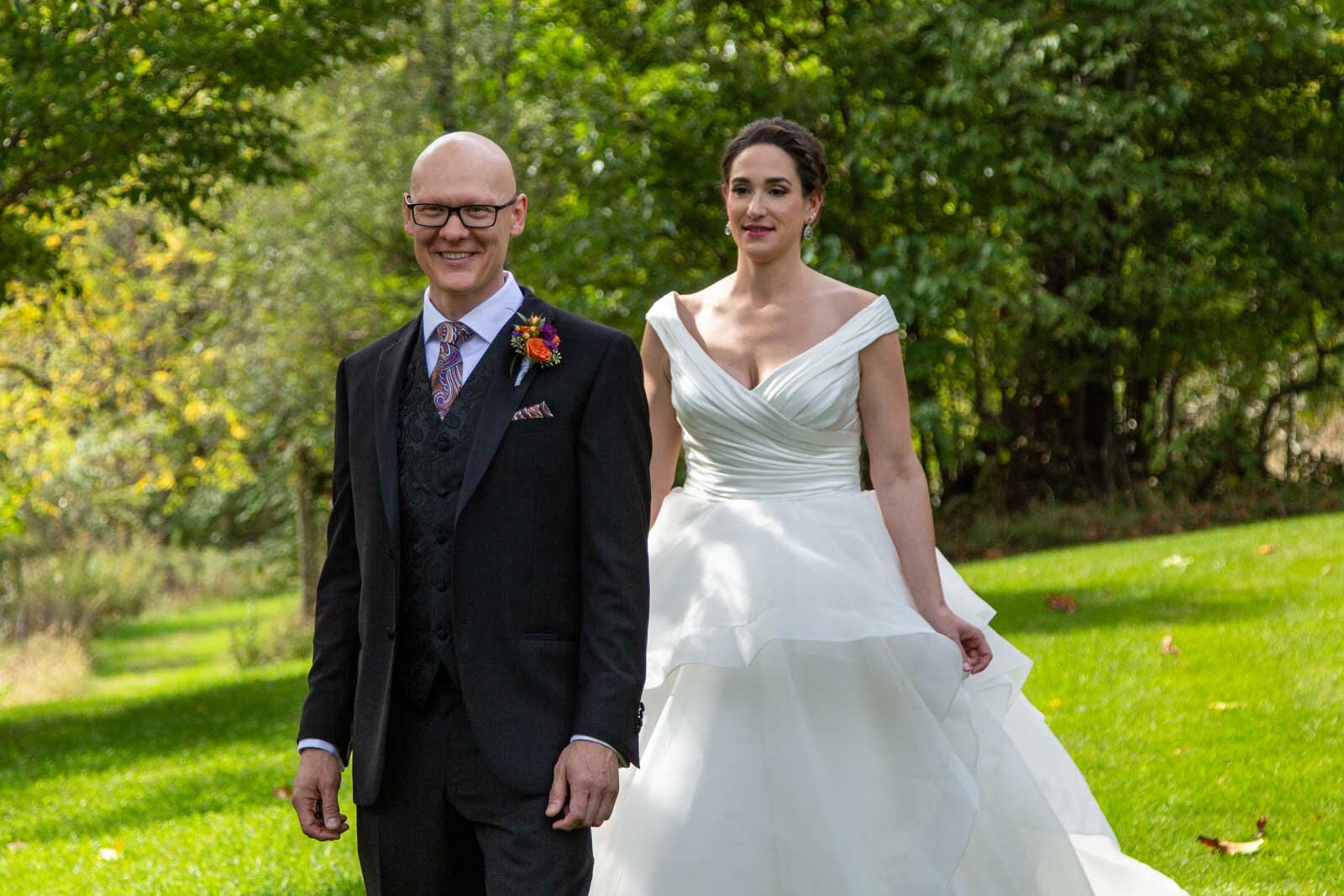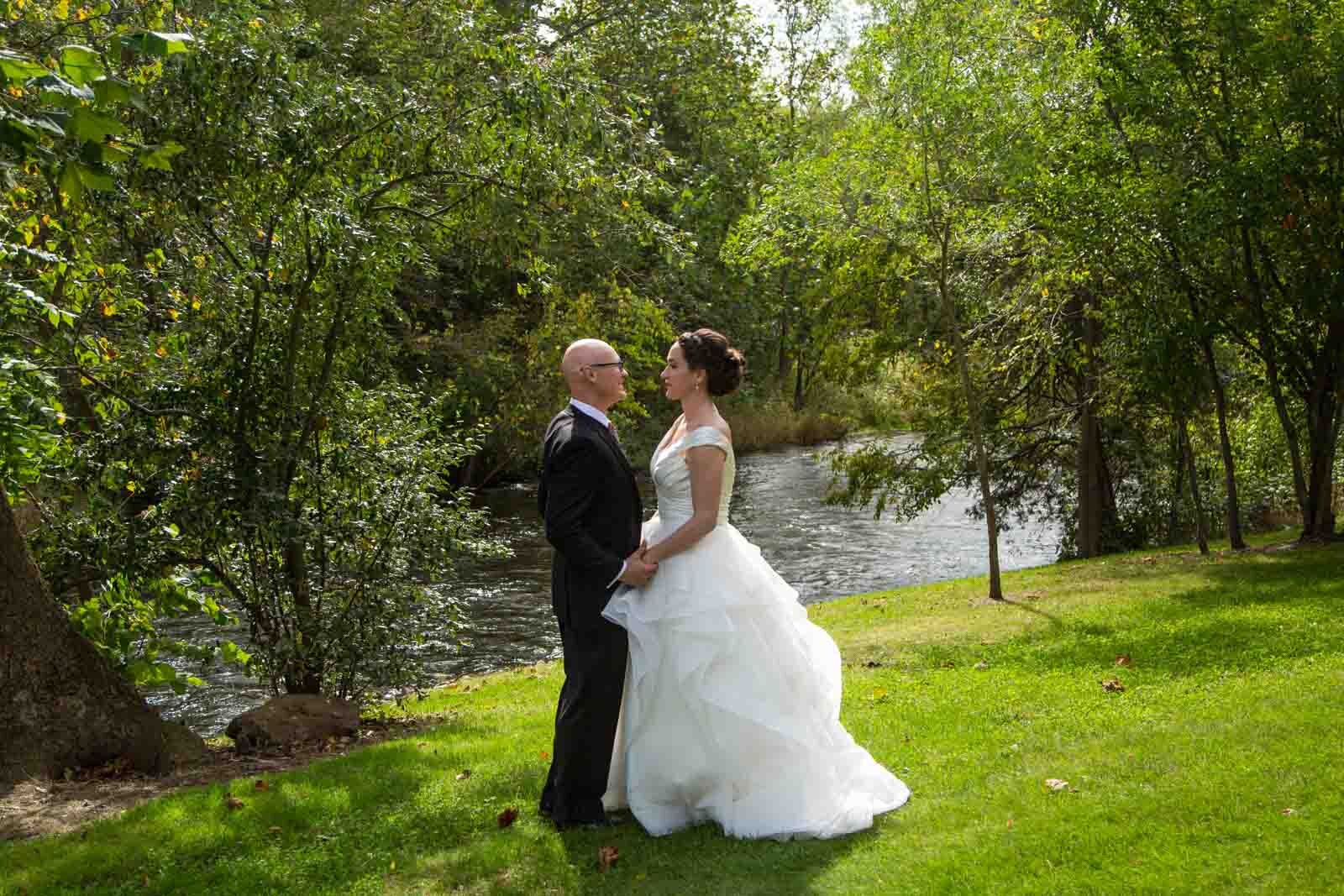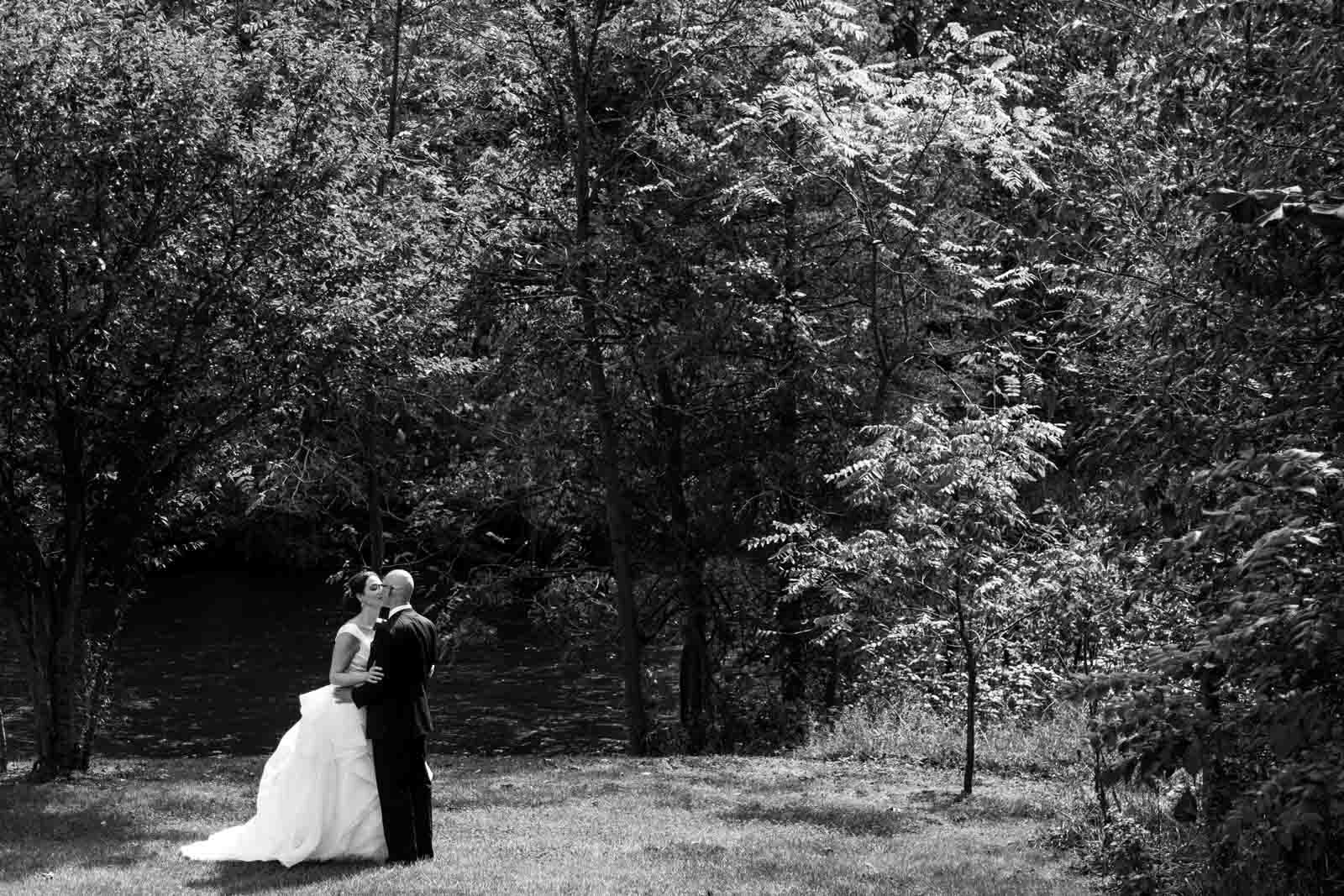 With their first look behind them, Ed and Kate provided us a detailed shot list of the photos they wanted both prior to and following their ceremony.
Following those images it was time for bridal portraits with Kate and as you'll see below, if you haven't already noticed it, Kate was beaming on her wedding day!
Ceremony time arrived, guests were seated near the river that flows through the property and the gazebo that hosted Ed and Kate for their vows.
With the sun going down behind them, the location seemed as if it was right out of Kate's mind, as though the day had come directly from her dreams.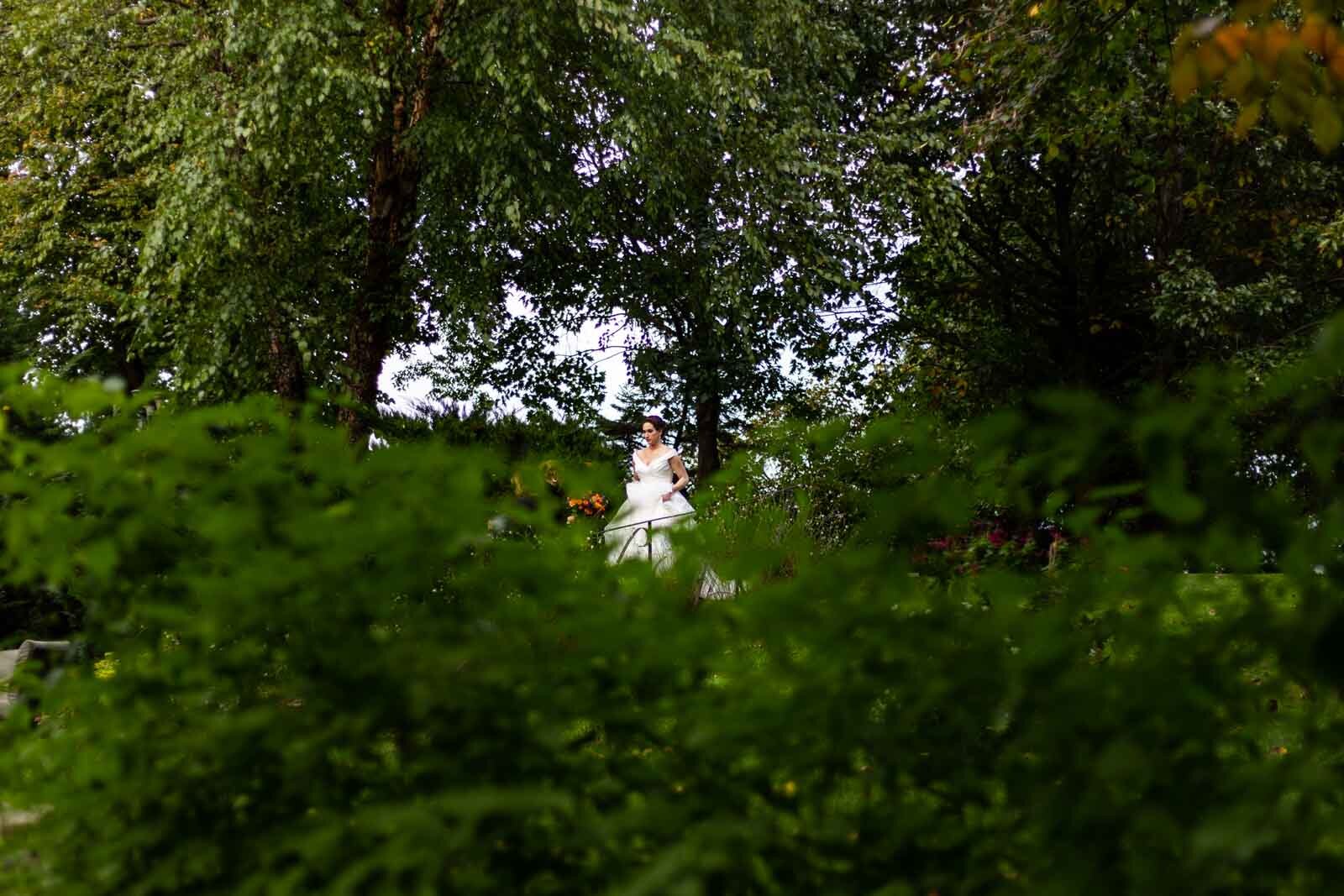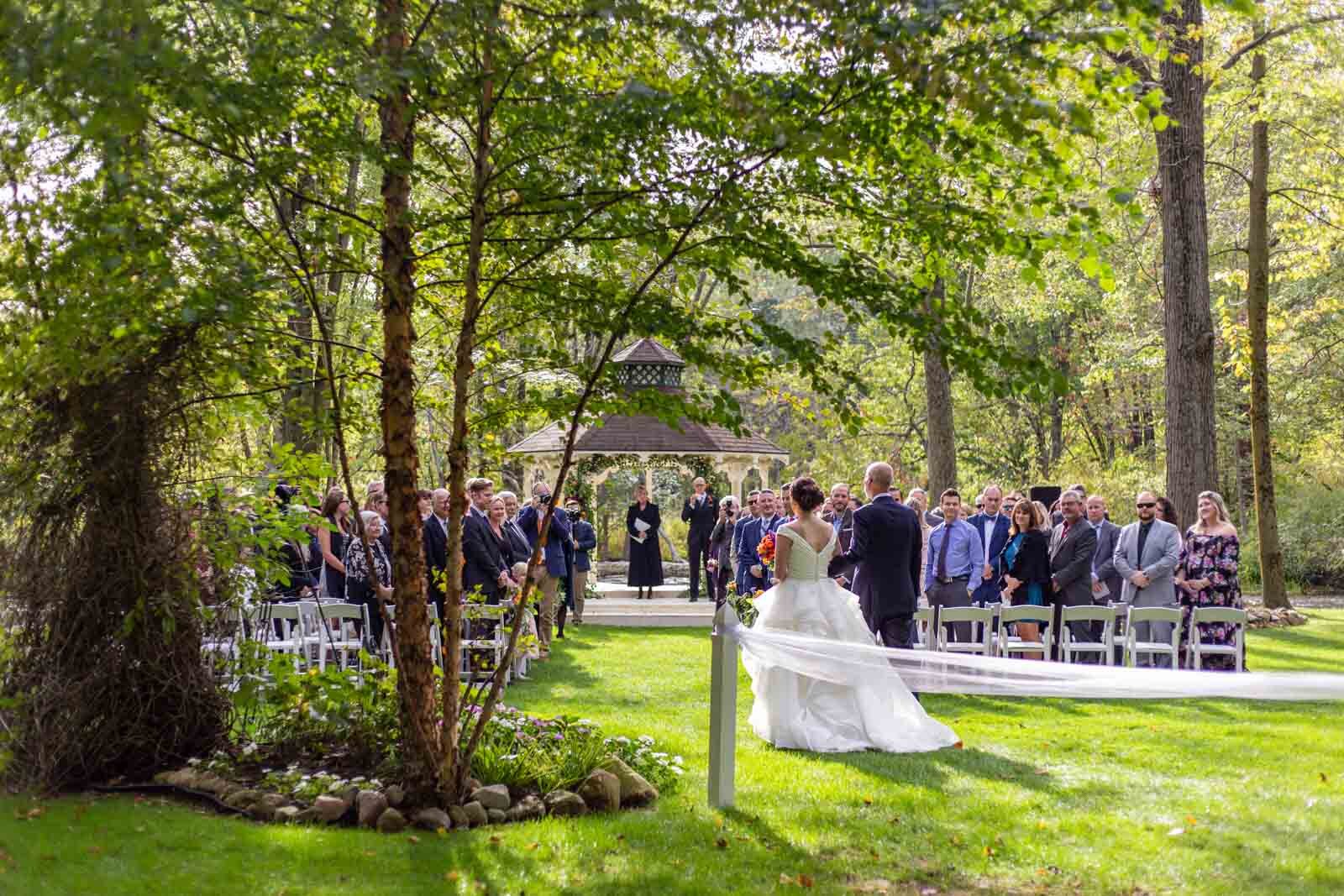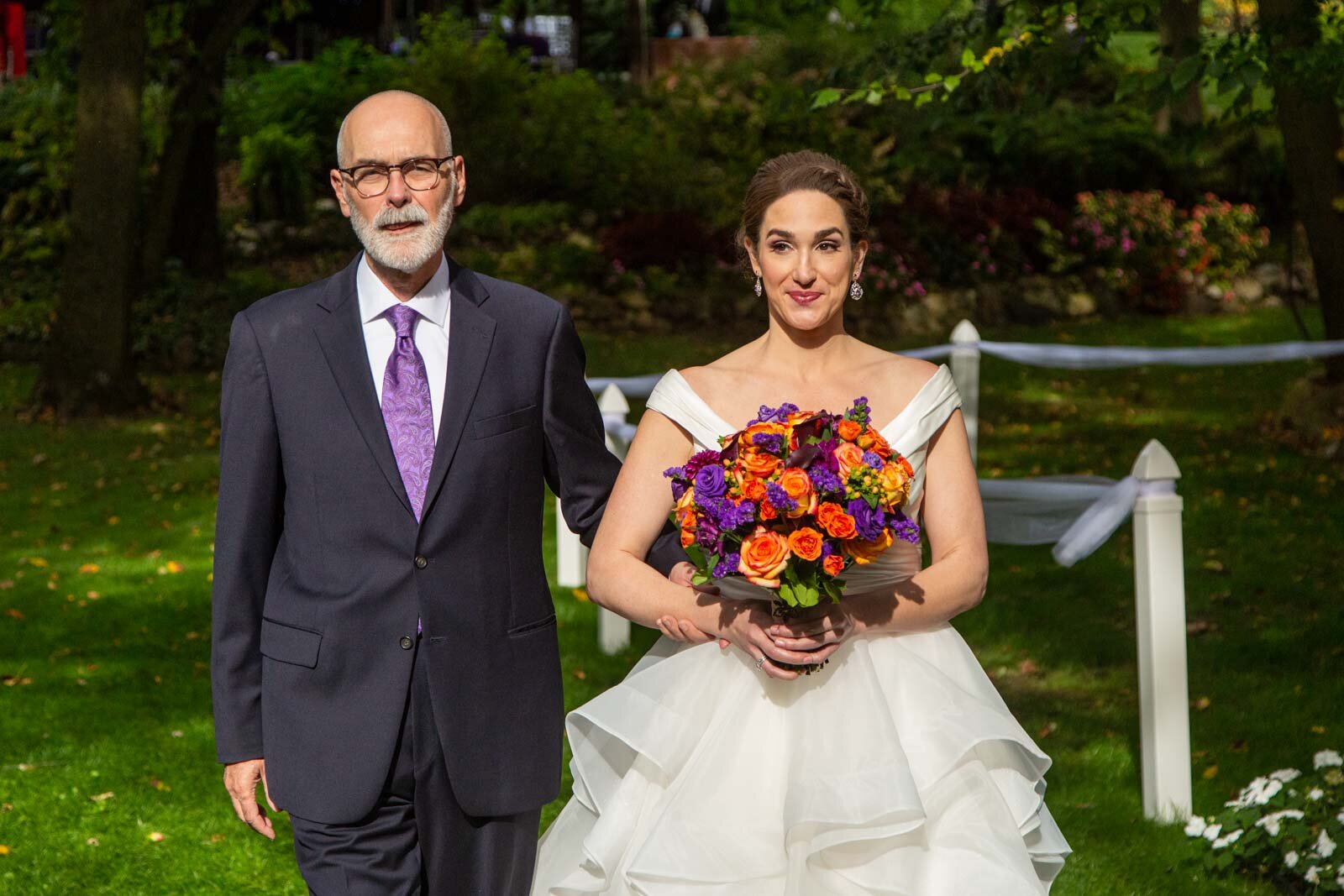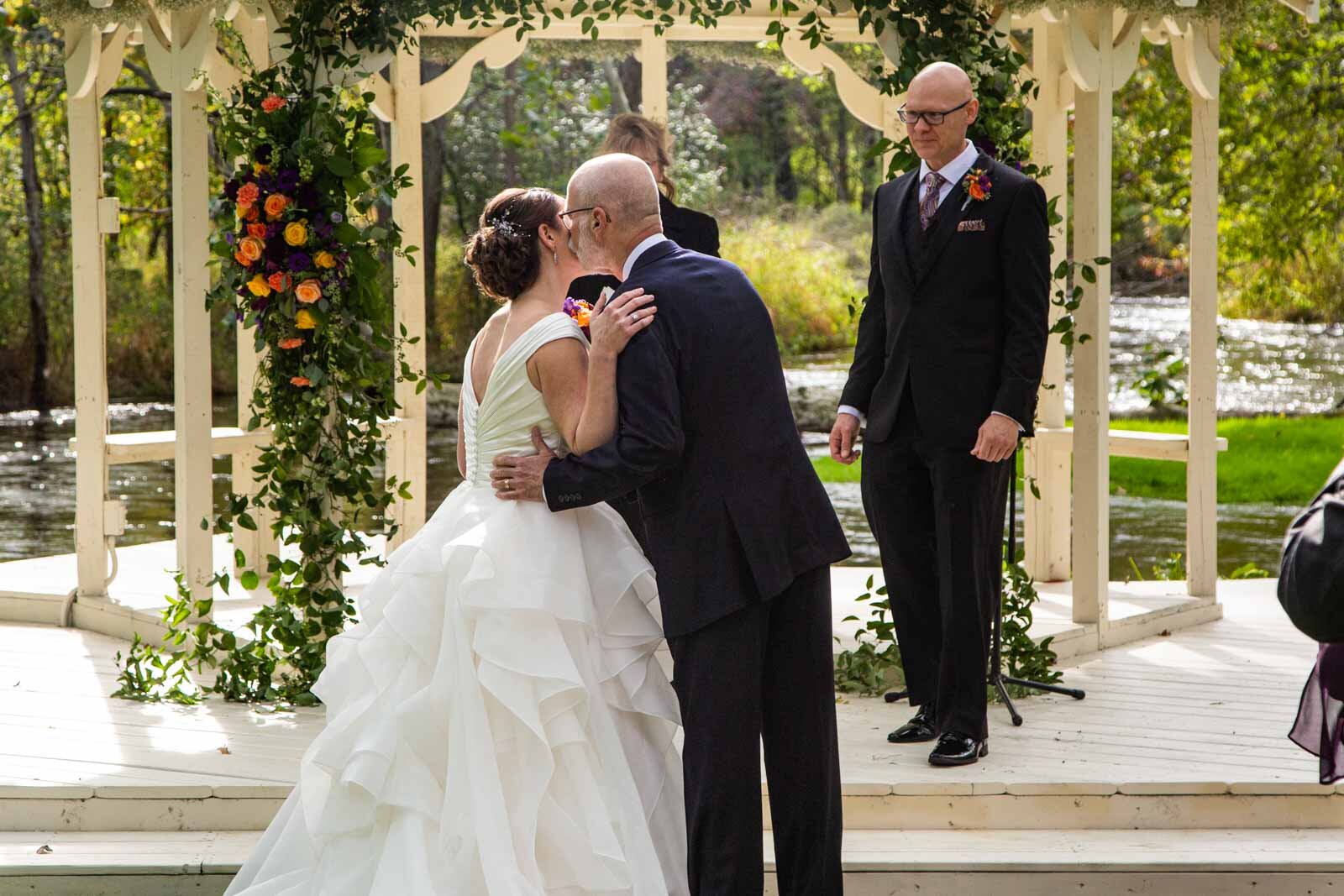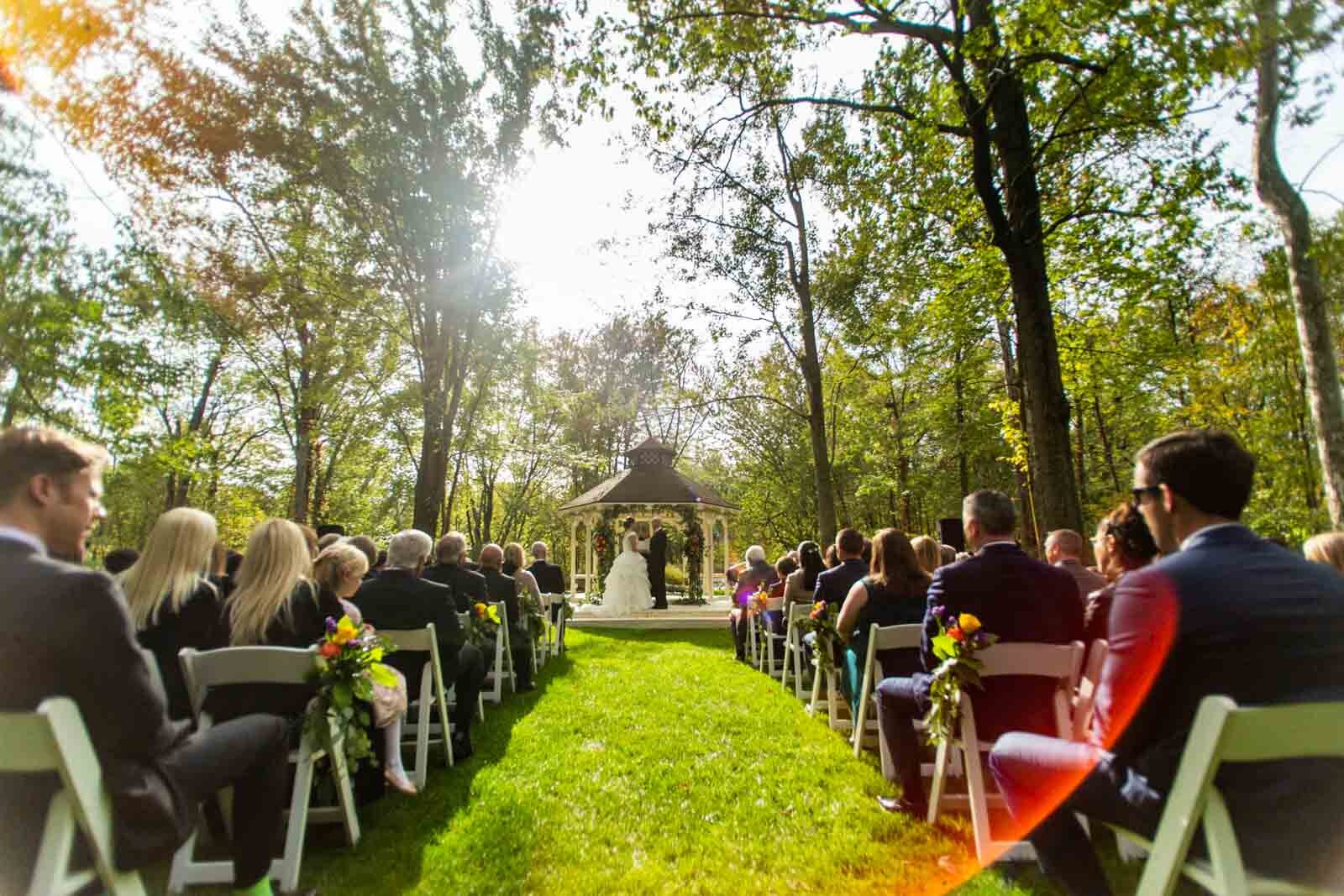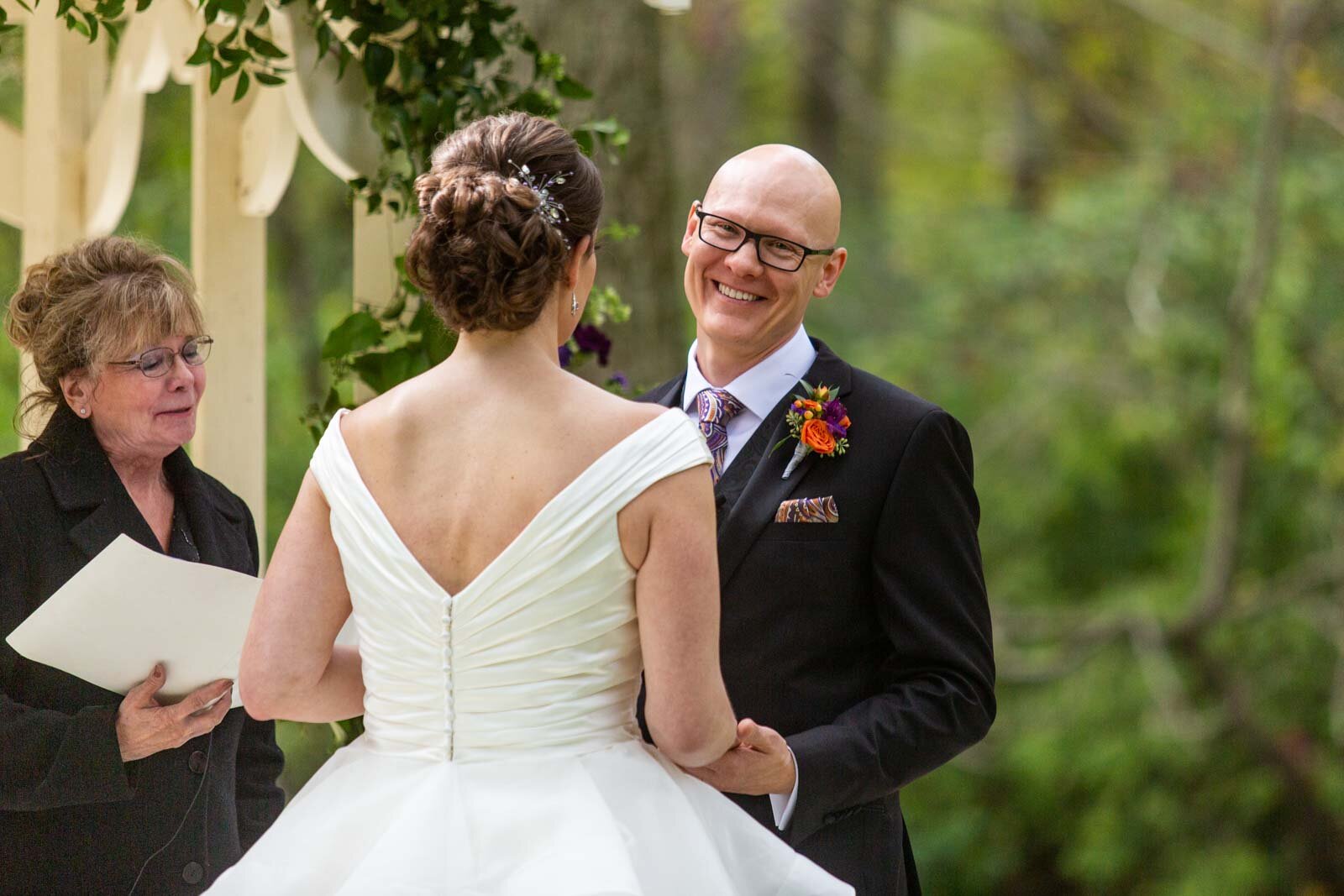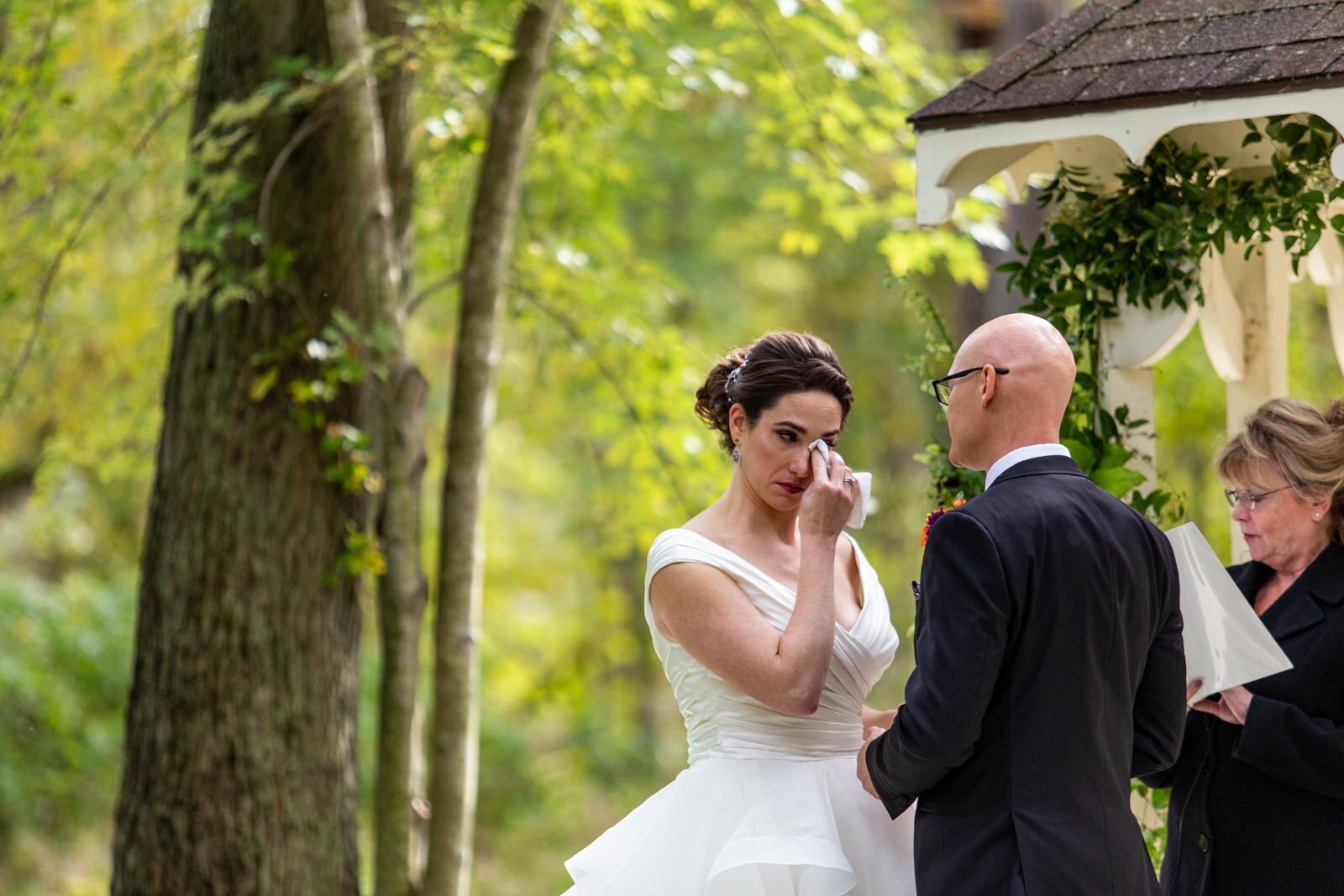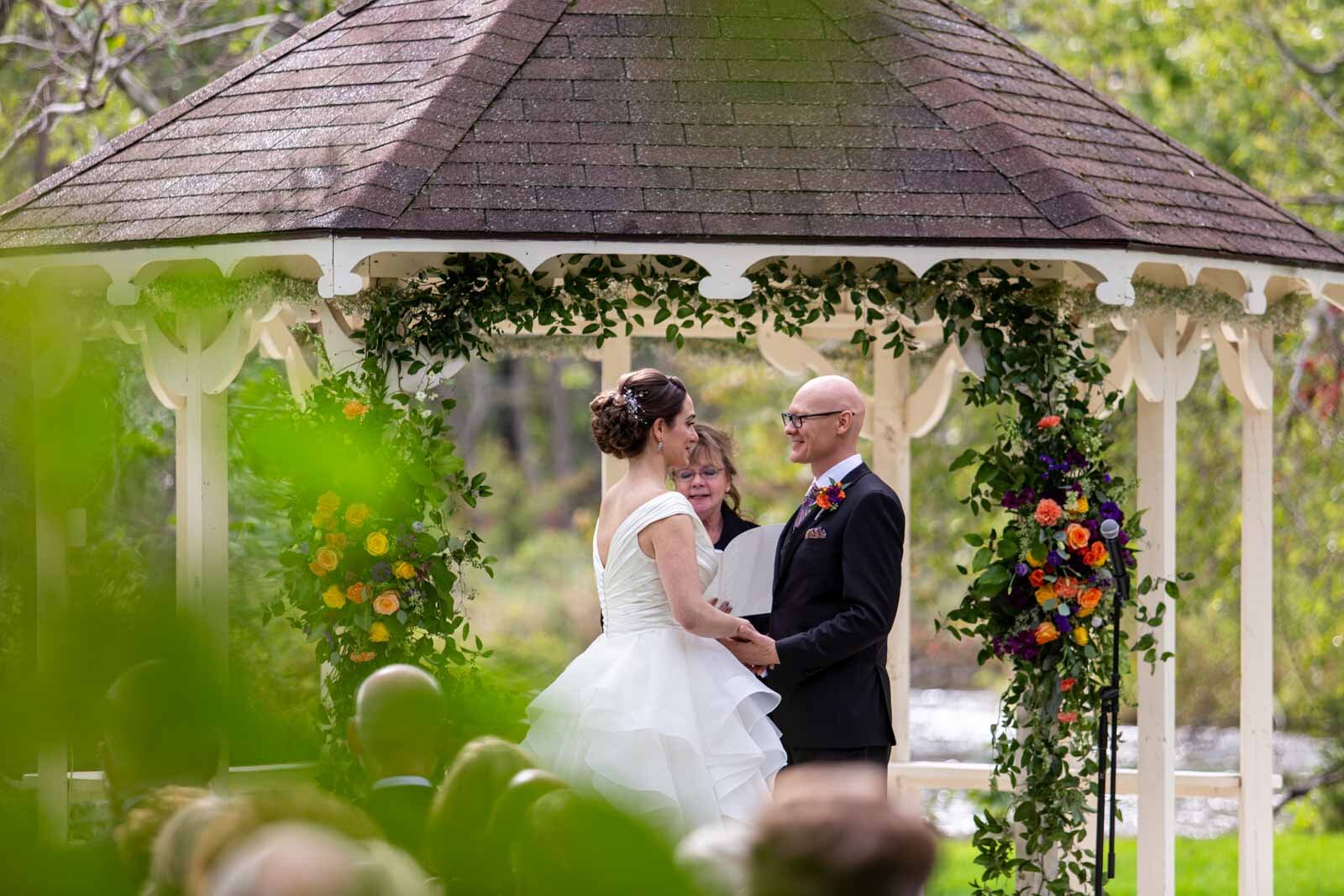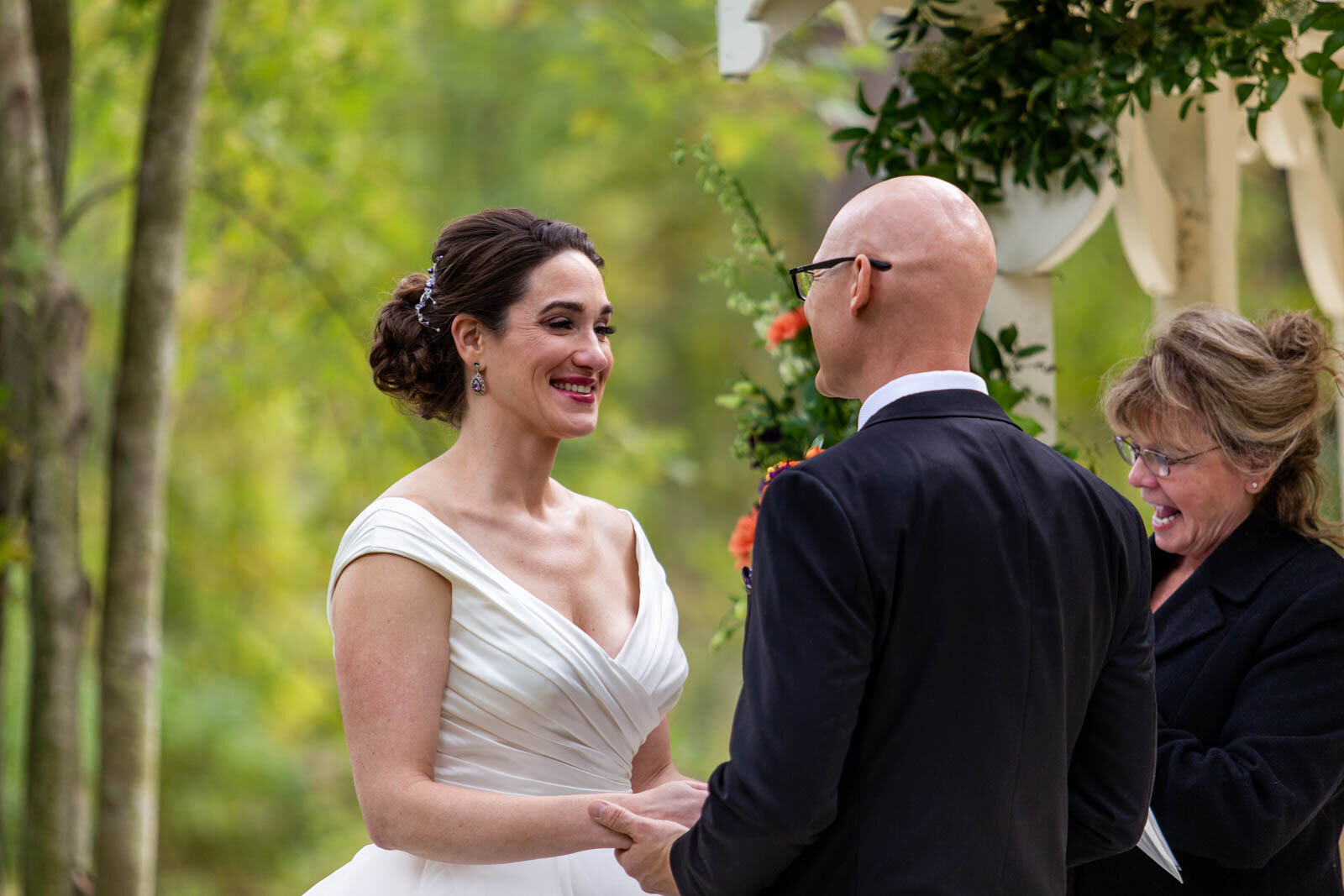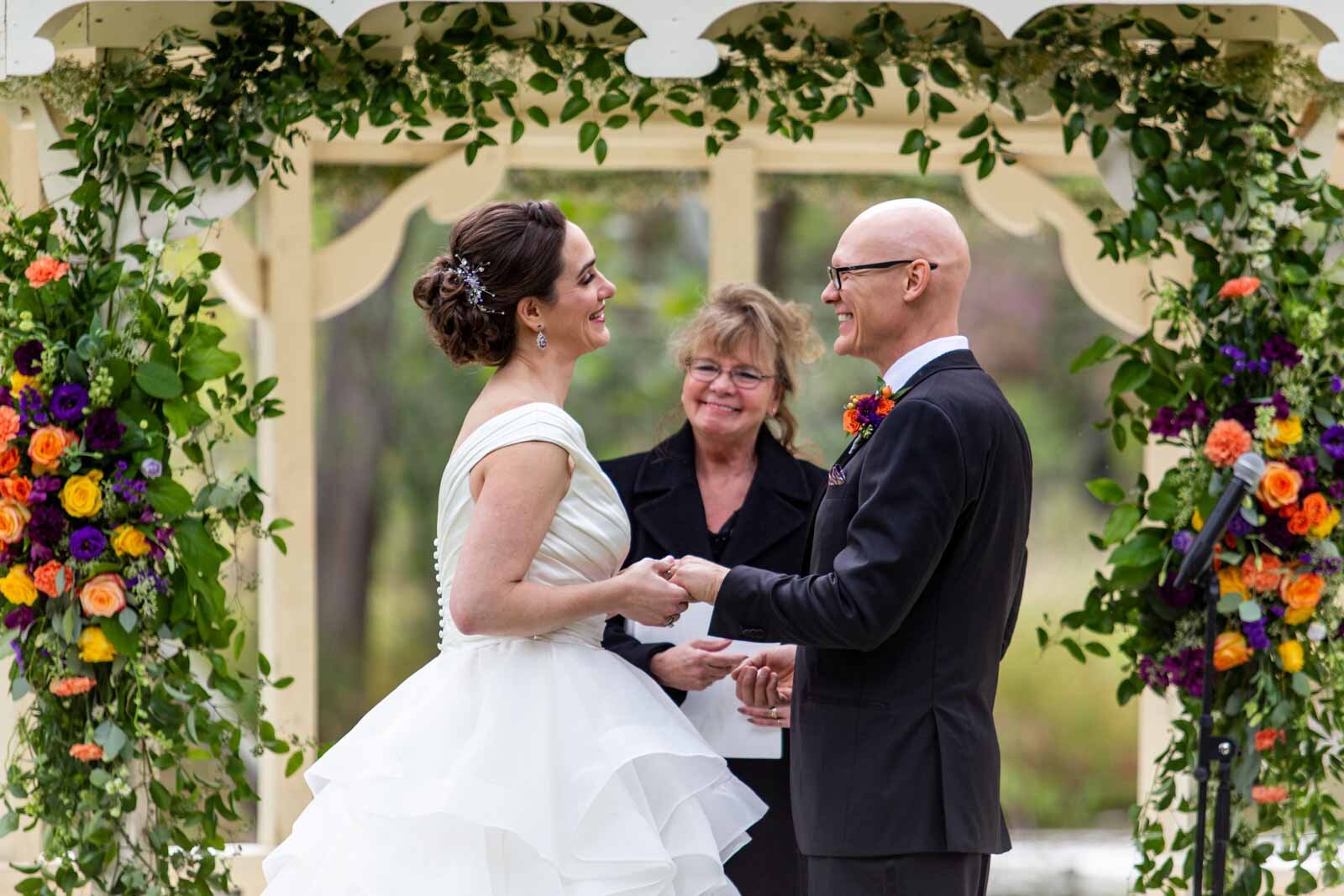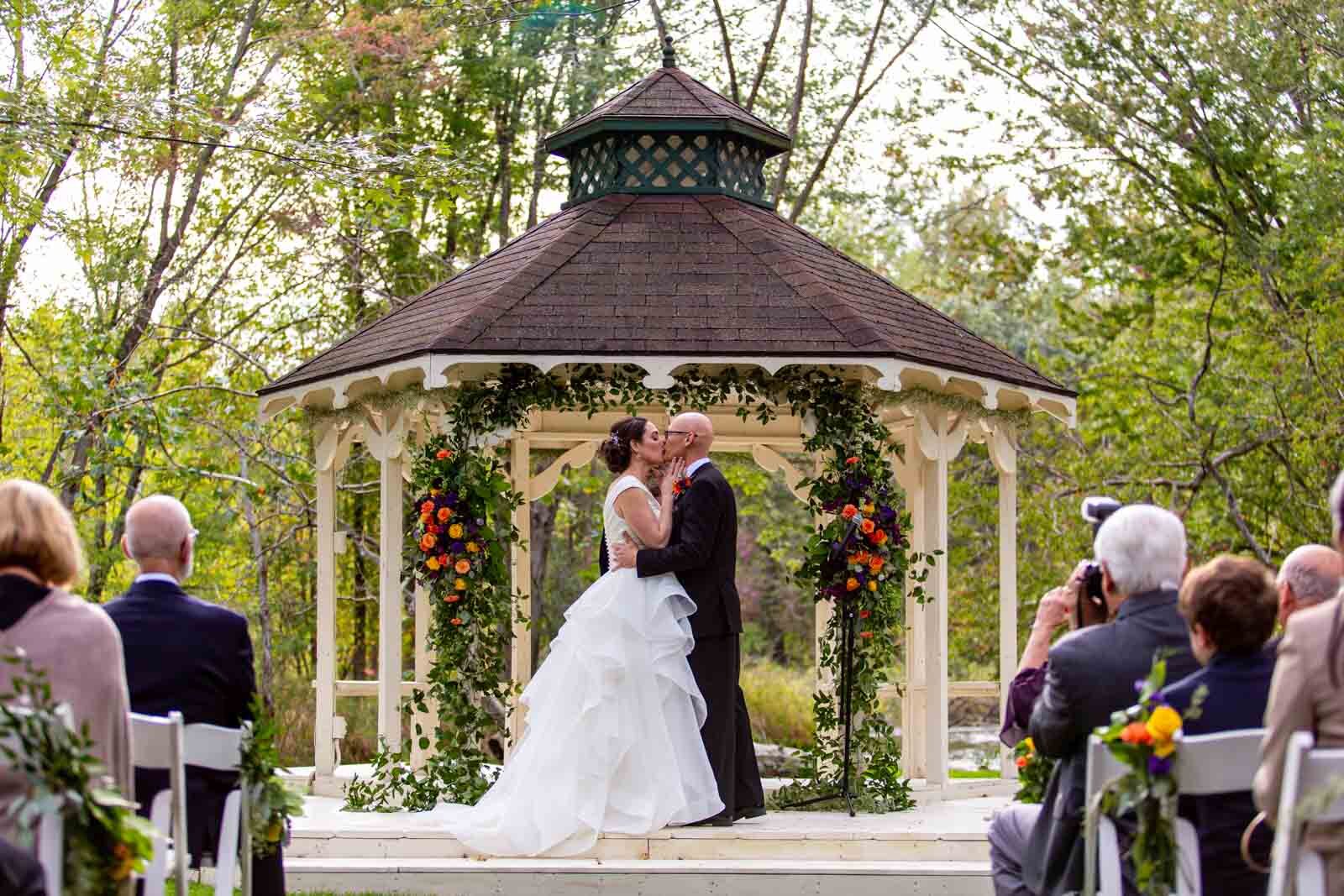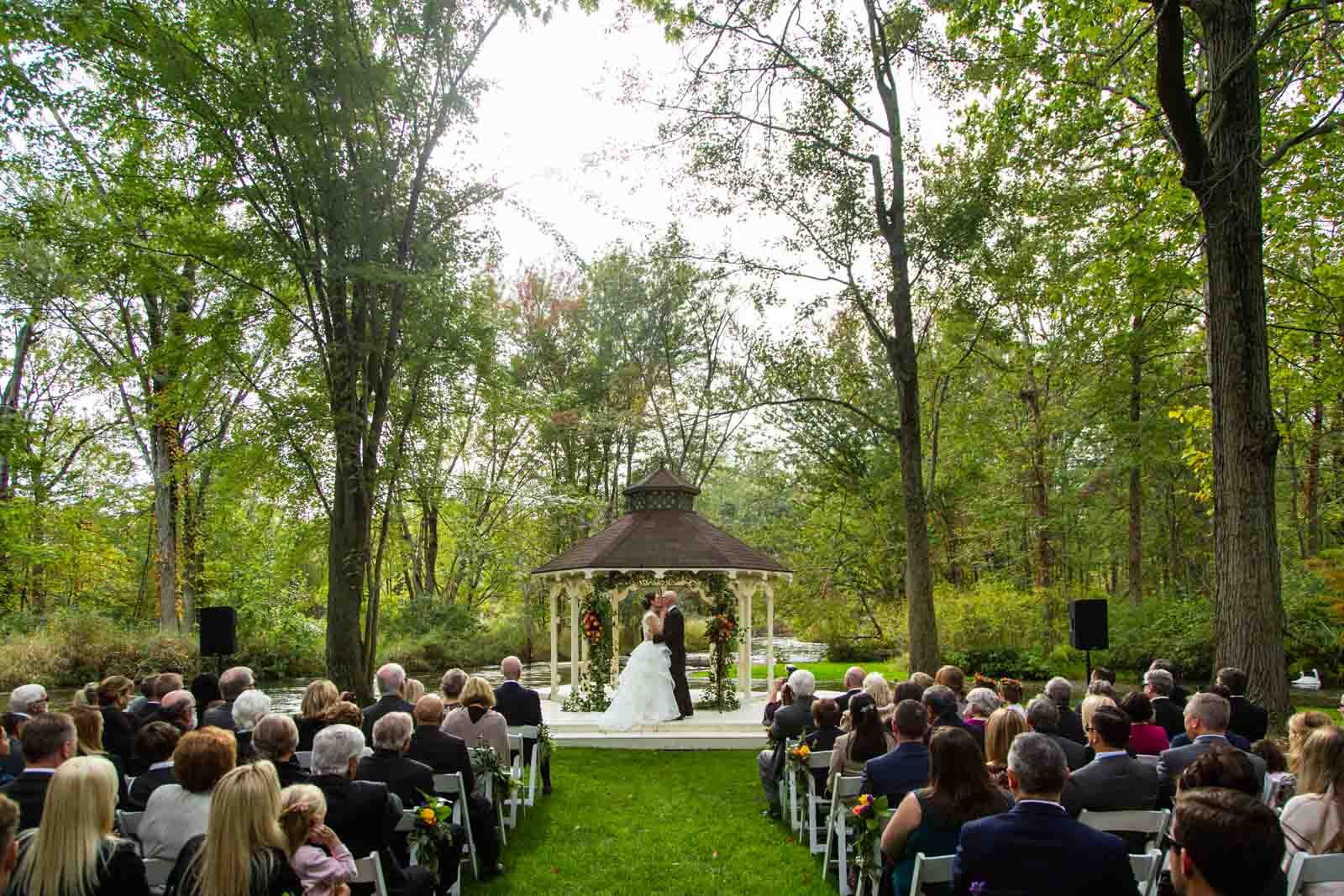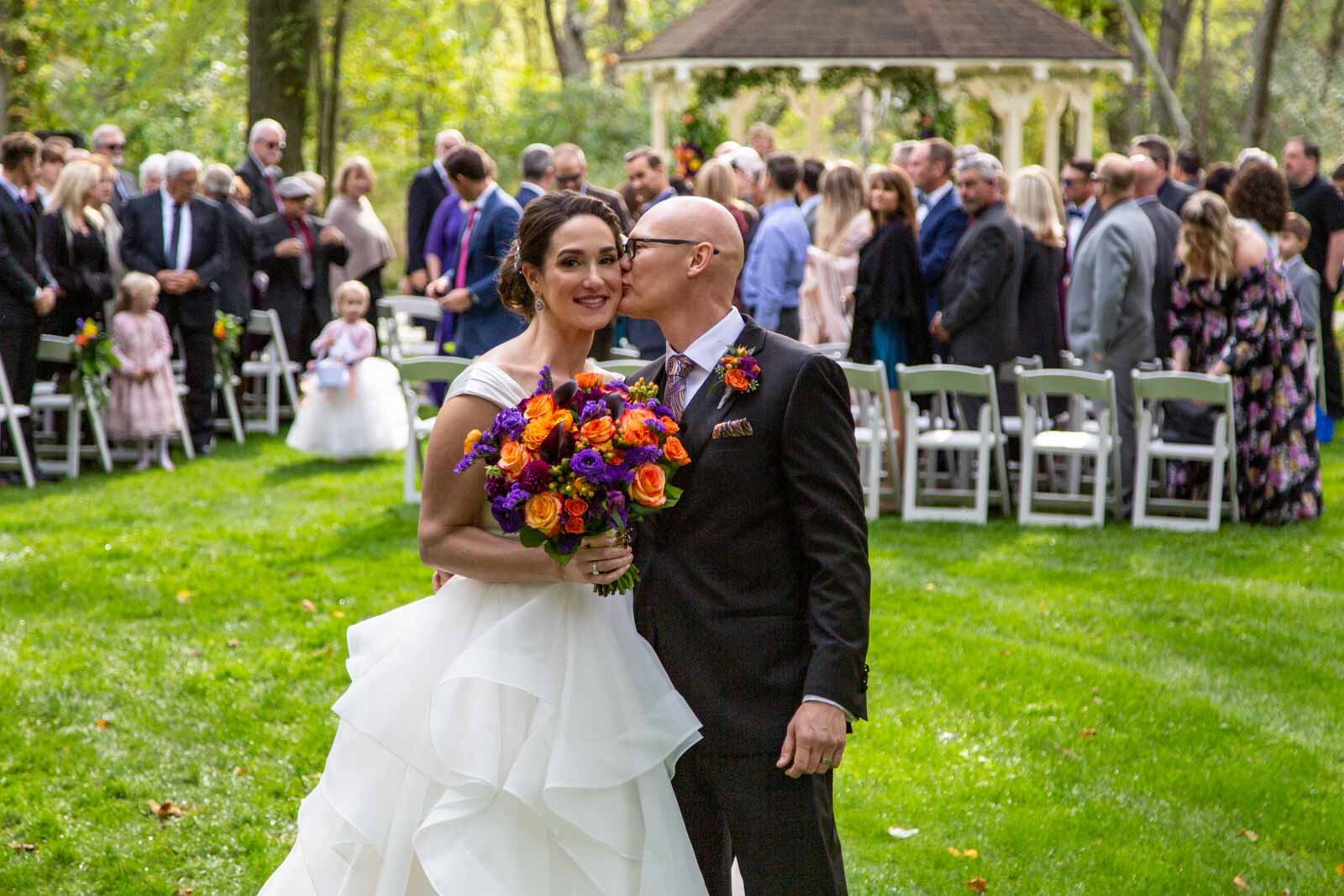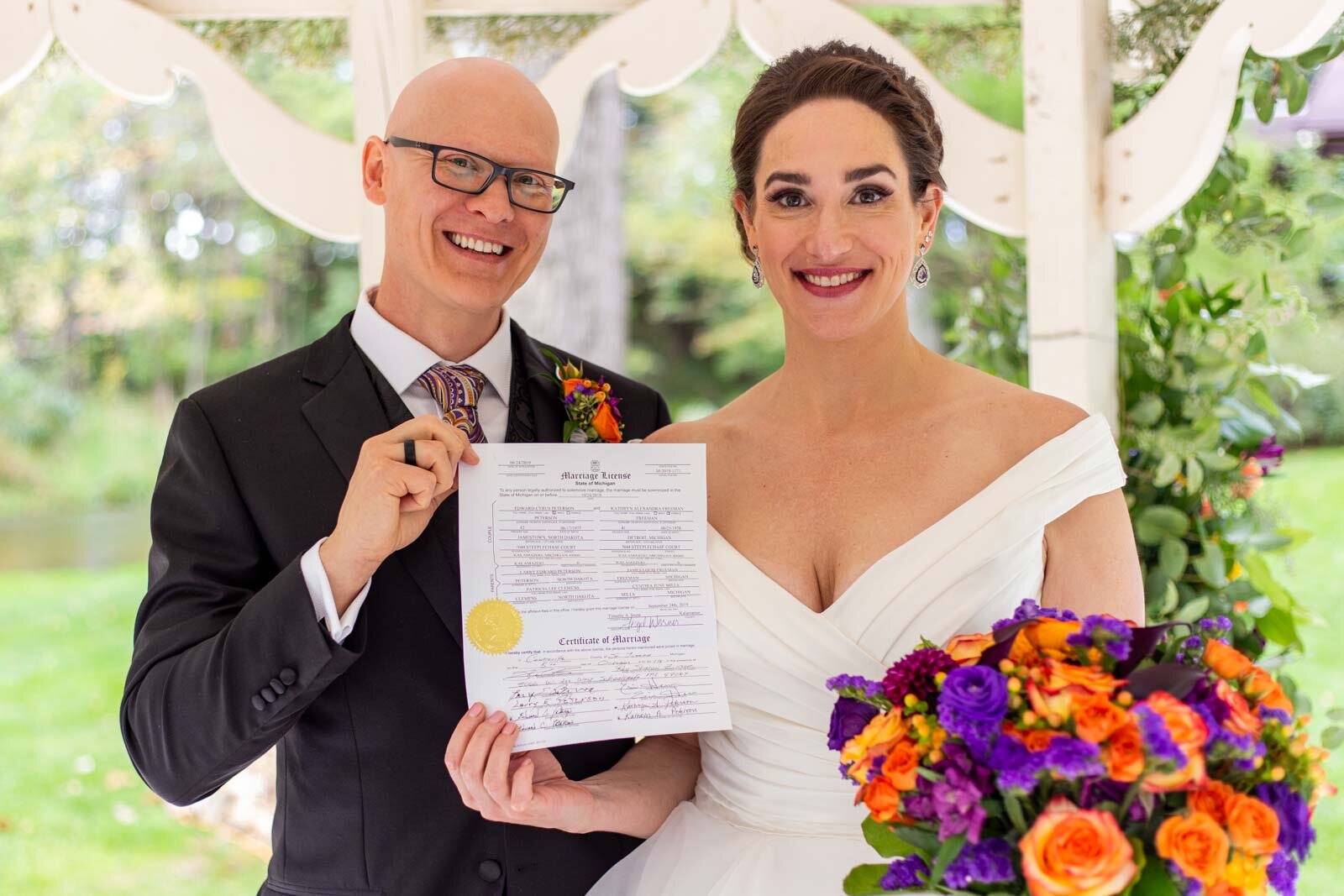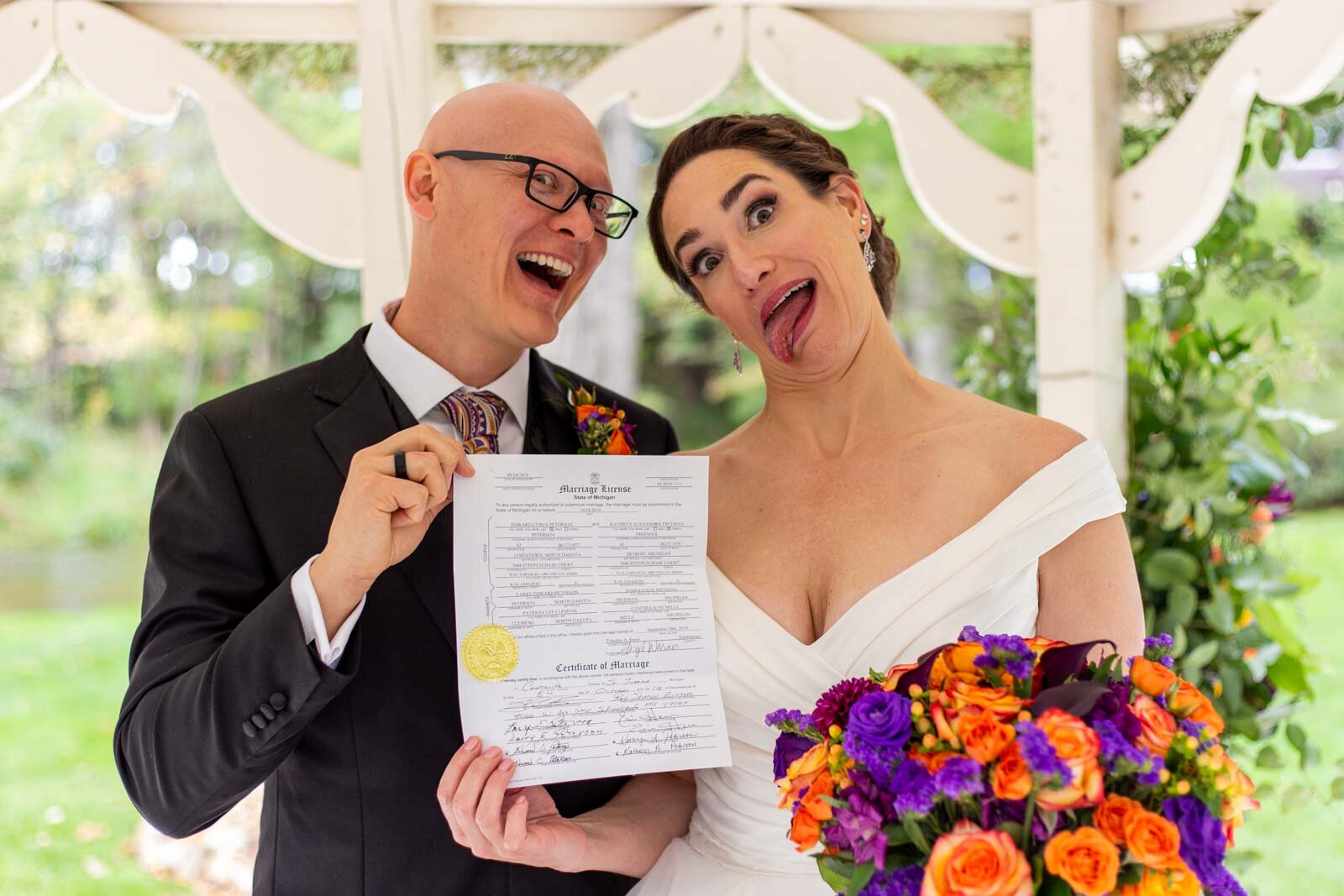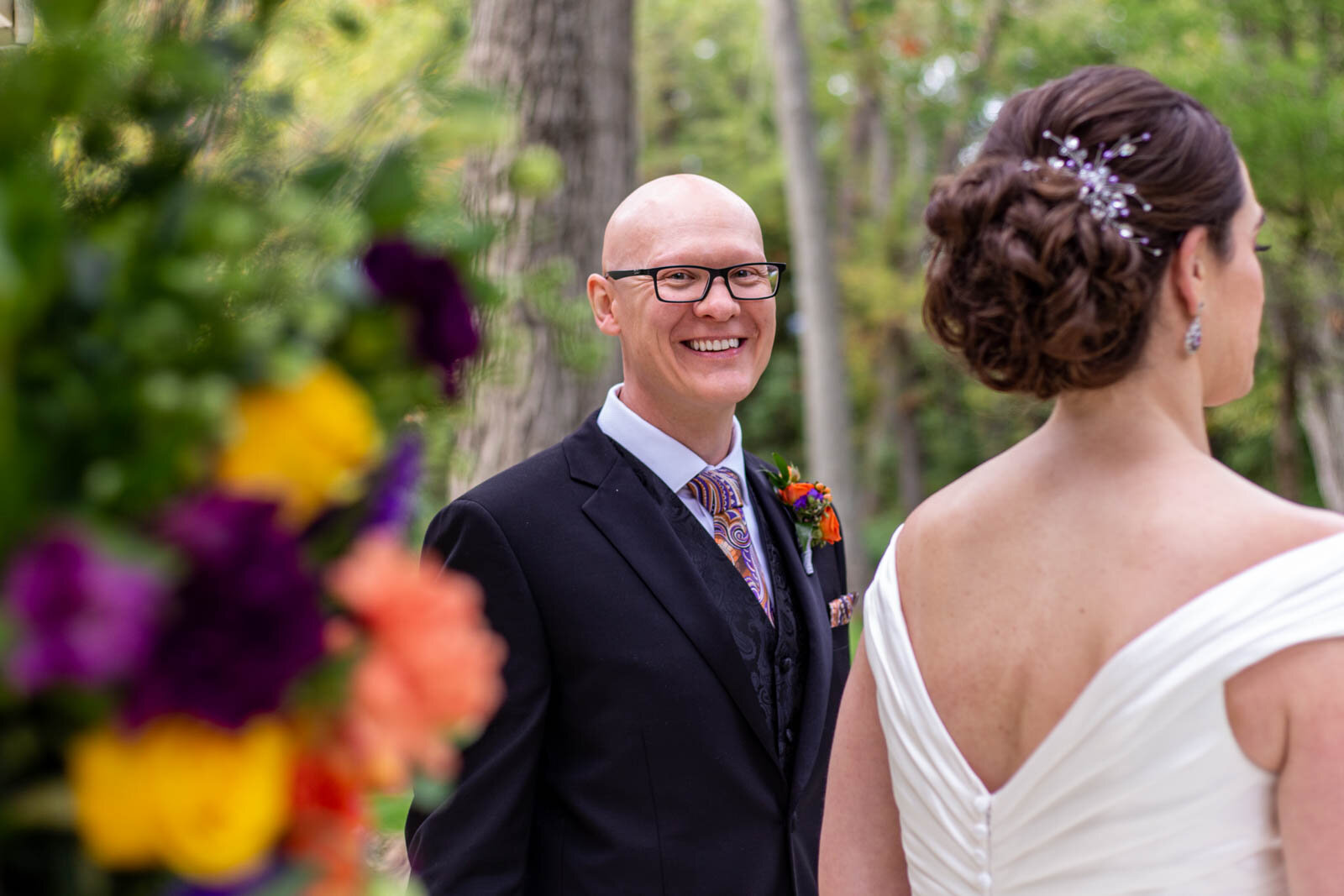 The post ceremony photo list was taken care in short order and then there was some time set aside for bride and groom portraits along the river.
Note, you're about to see how we serve clients and make their lives easy. Kate has requested a couple of images after the ceremony that required a photographer getting in the river. Amy was amazing and put on the waders that I'd sourced to make her way up river. I love the fact we could create something that is truly unique to Ed and Kate on their wedding day!
Guests moved up to the reception space, a covered pavilion overlooking the beautiful landscaping and prepared for a great meal from Millennium Catering in Kalamazoo (who actually cooked the entire meal on site, which is almost unheard of in the world of off-site catering).
Toasts were given by Kate's parents as well as a special video toast from one of Kate's best friends who was not able to make it to the wedding day but still wanted to wish them all the best!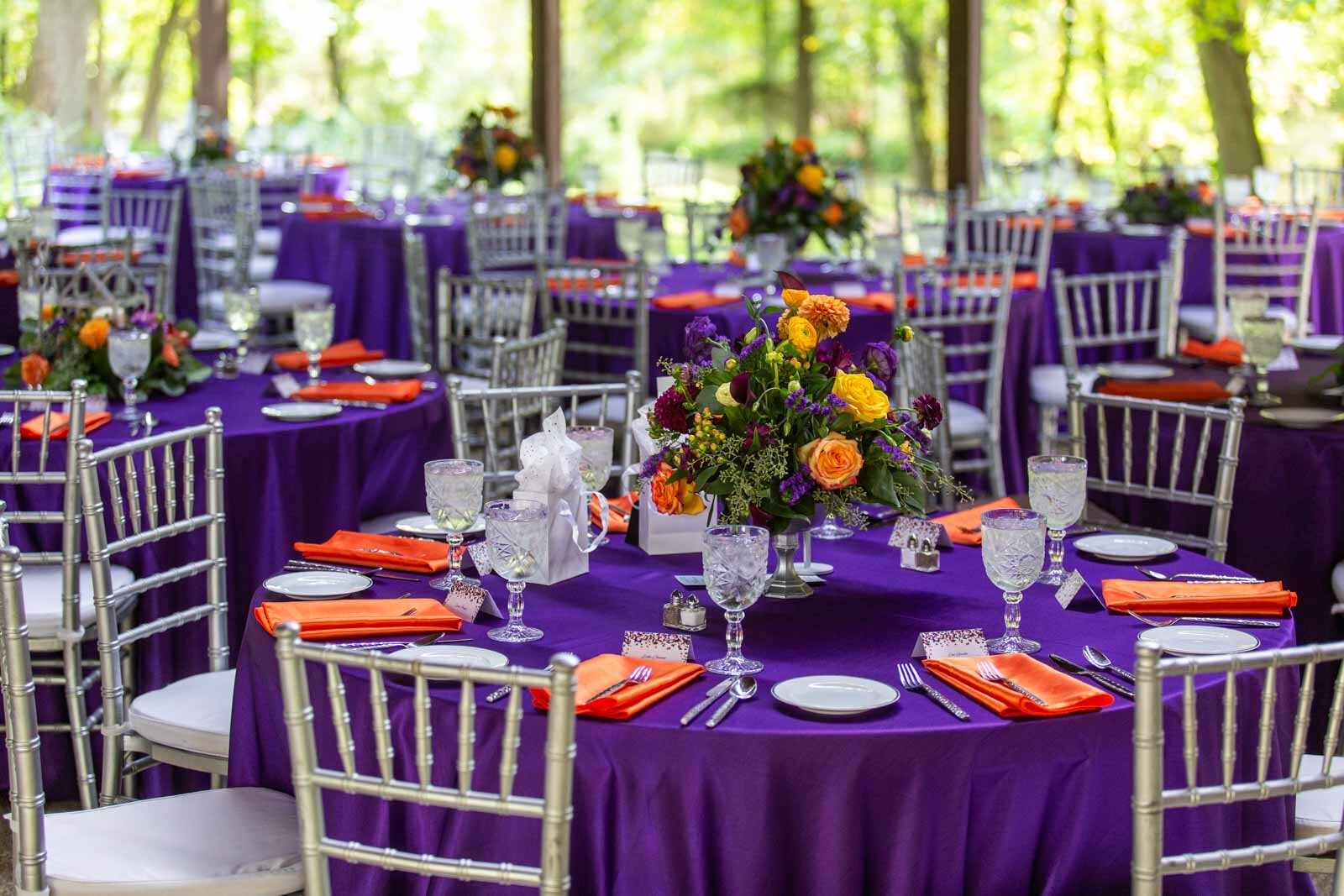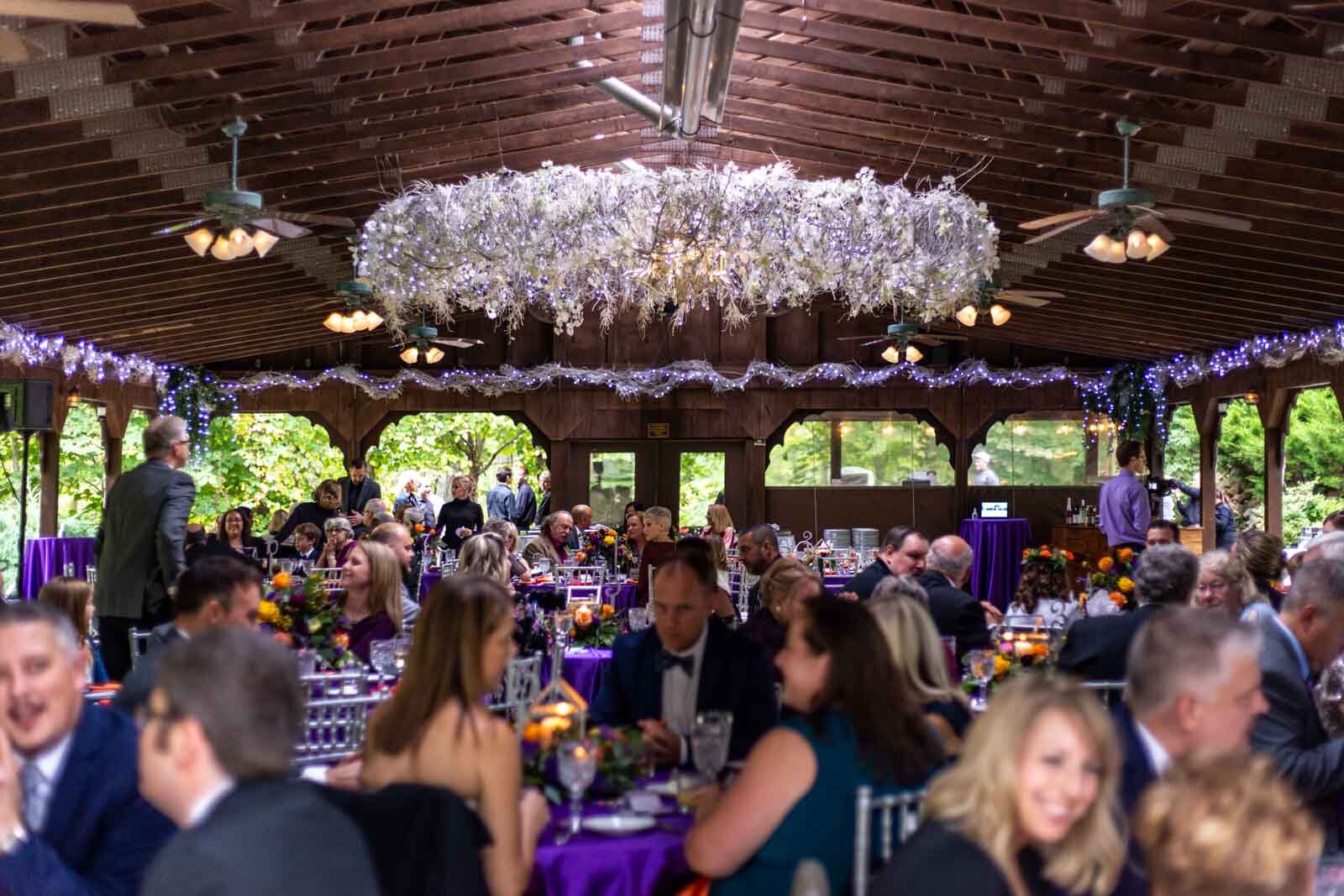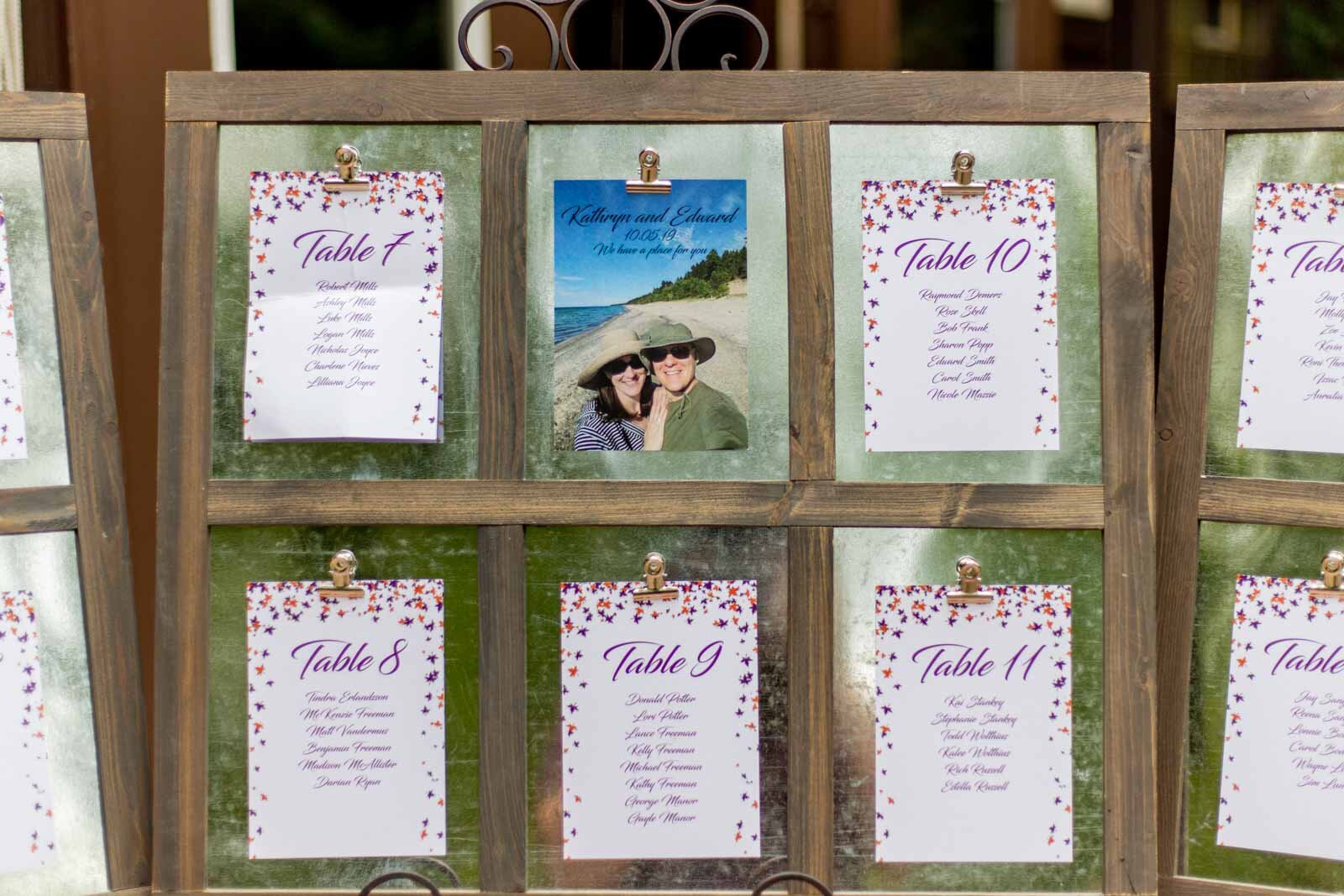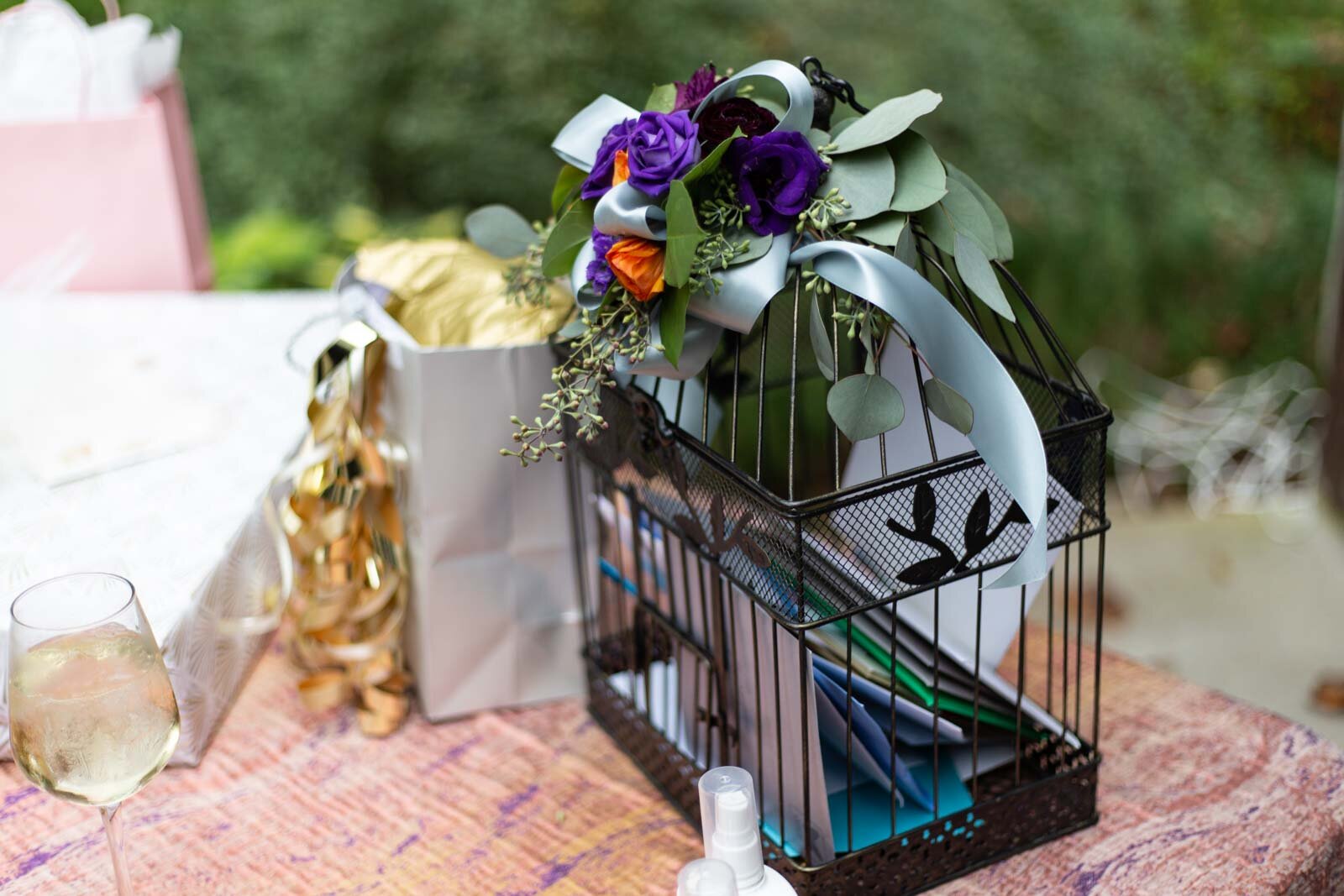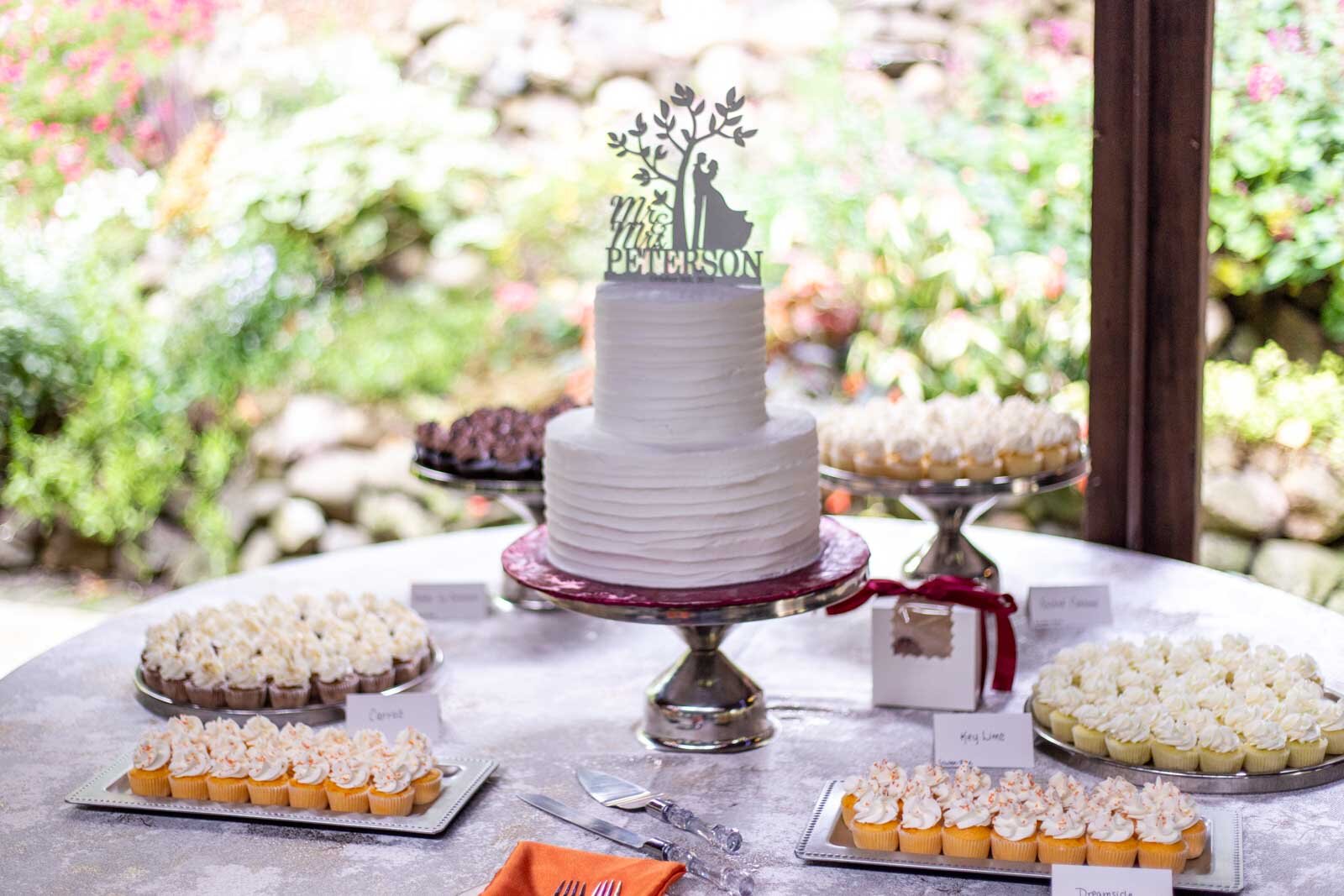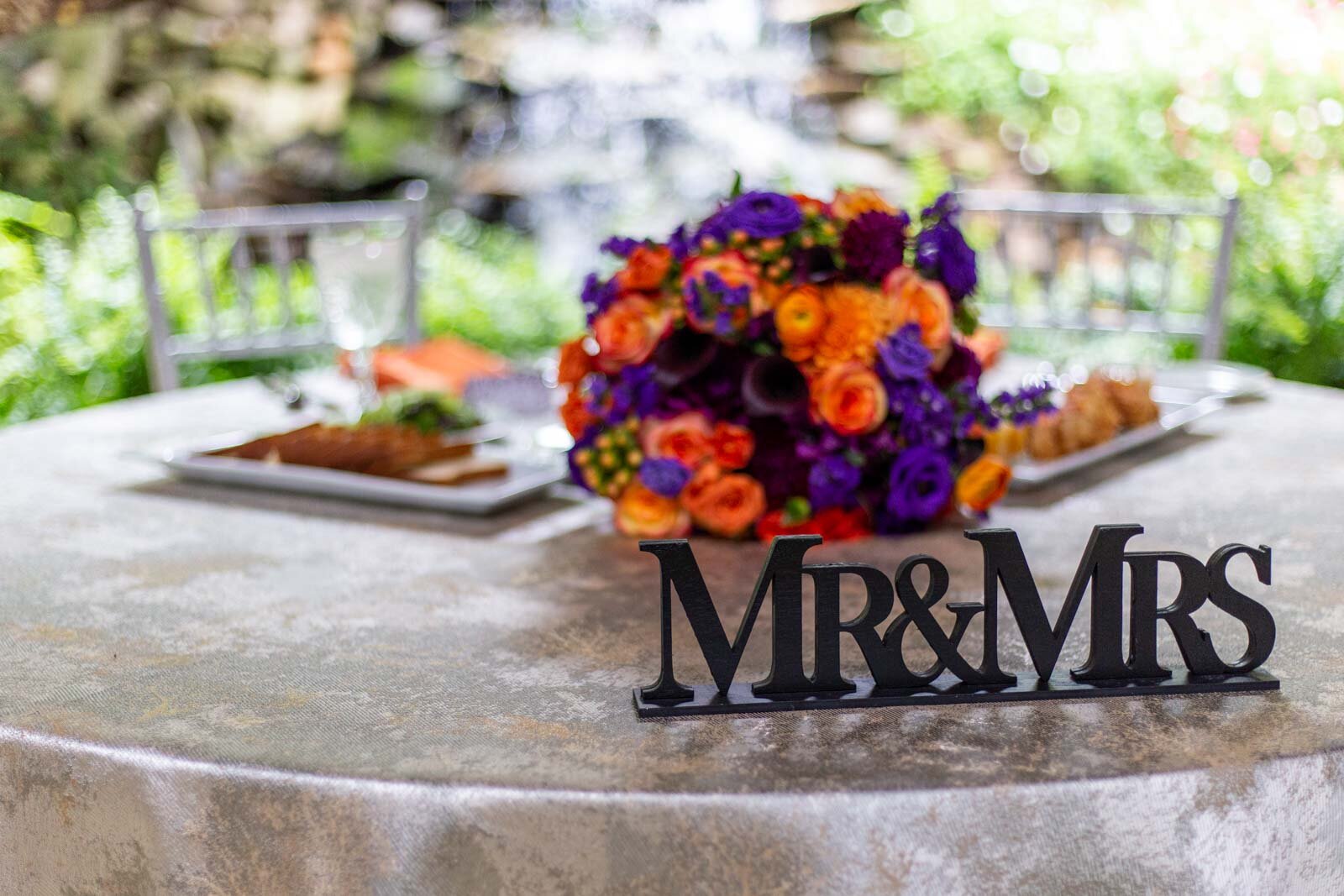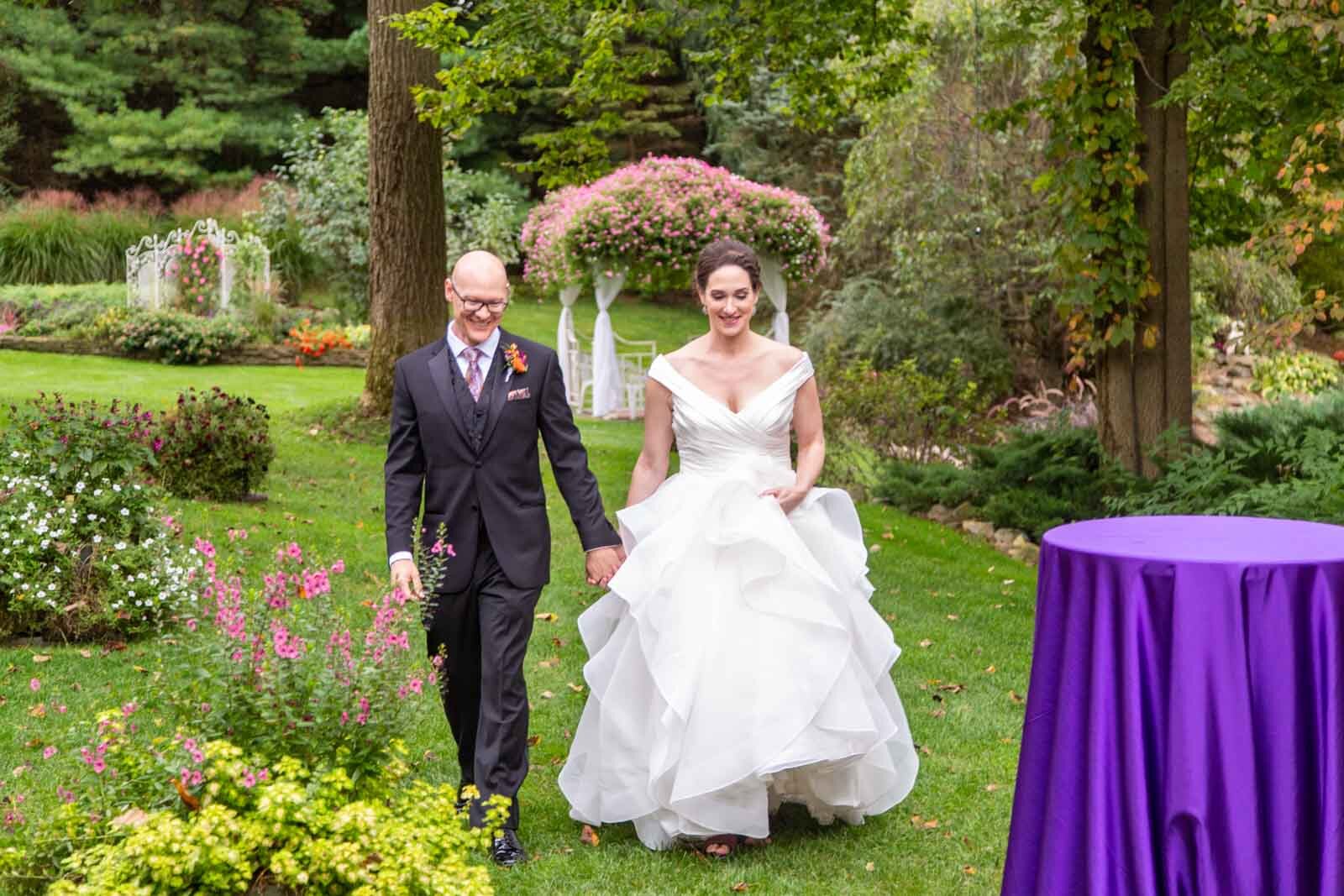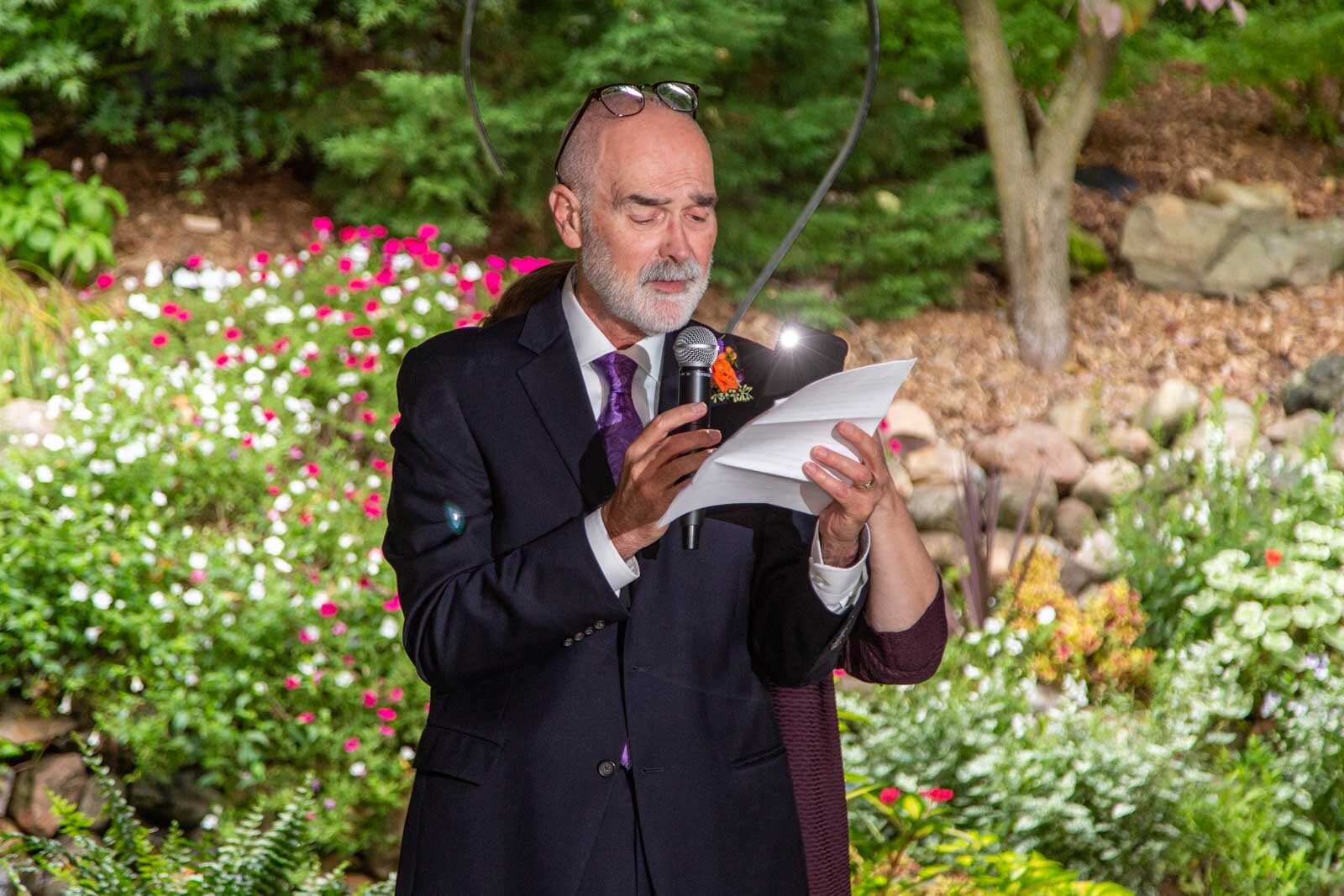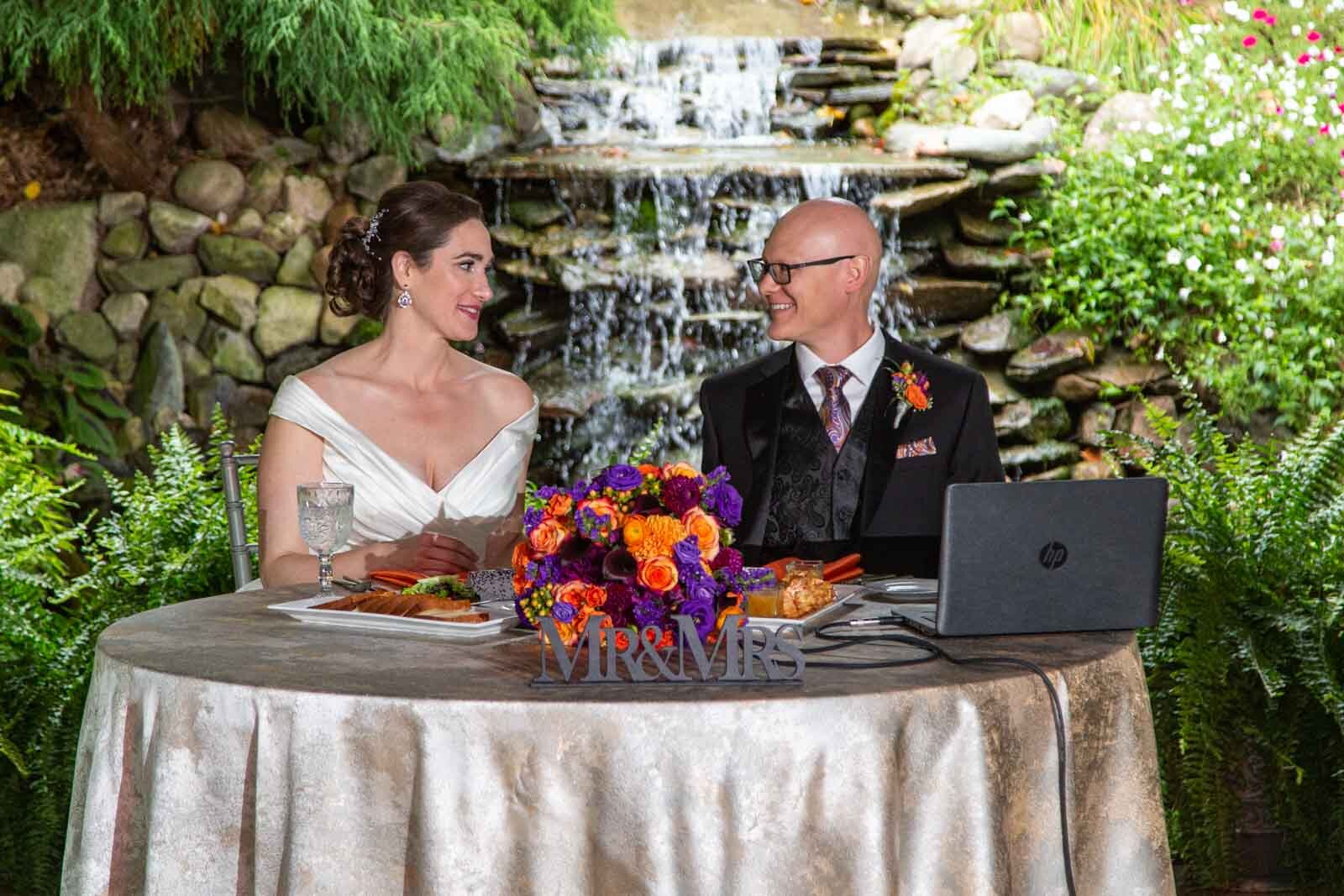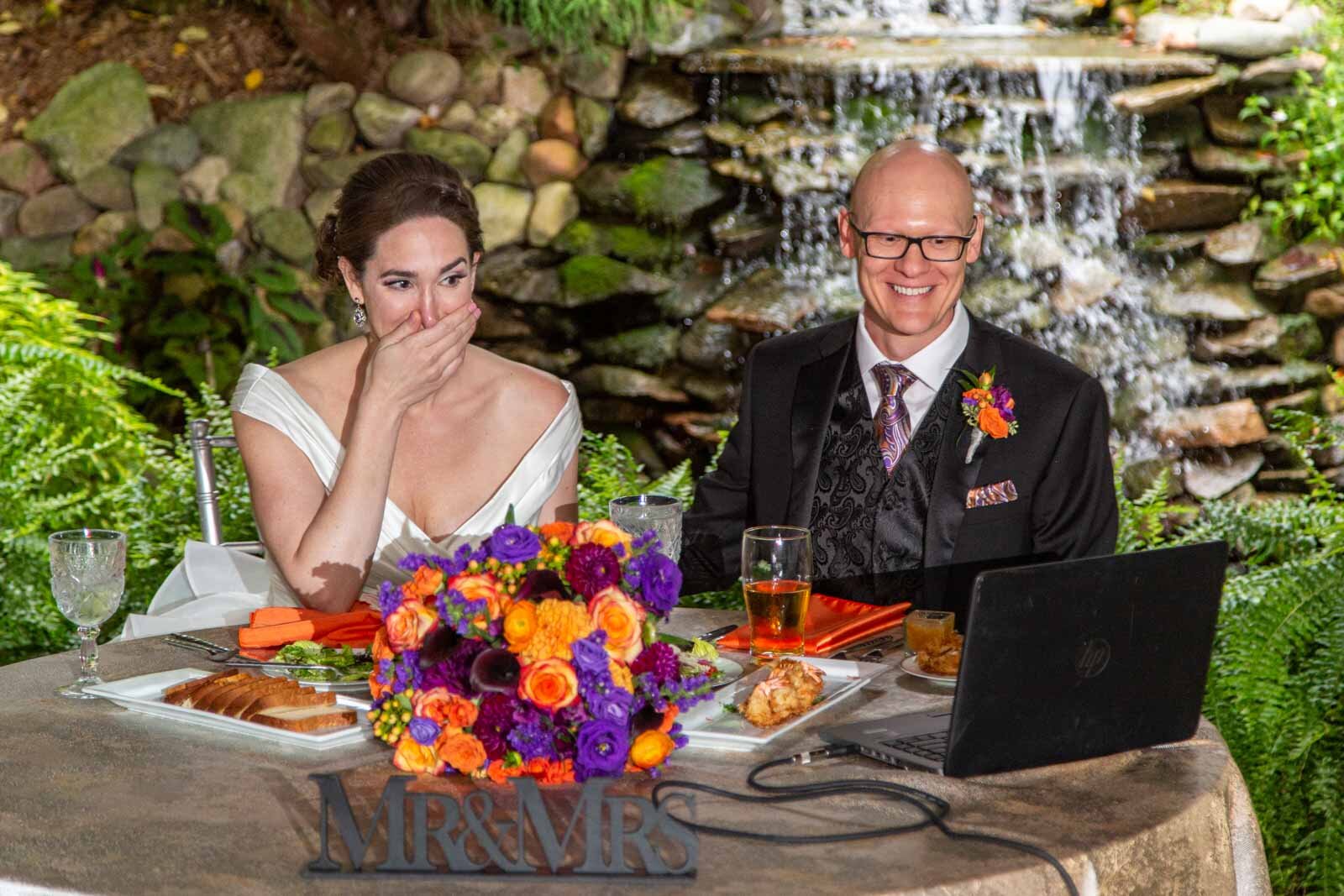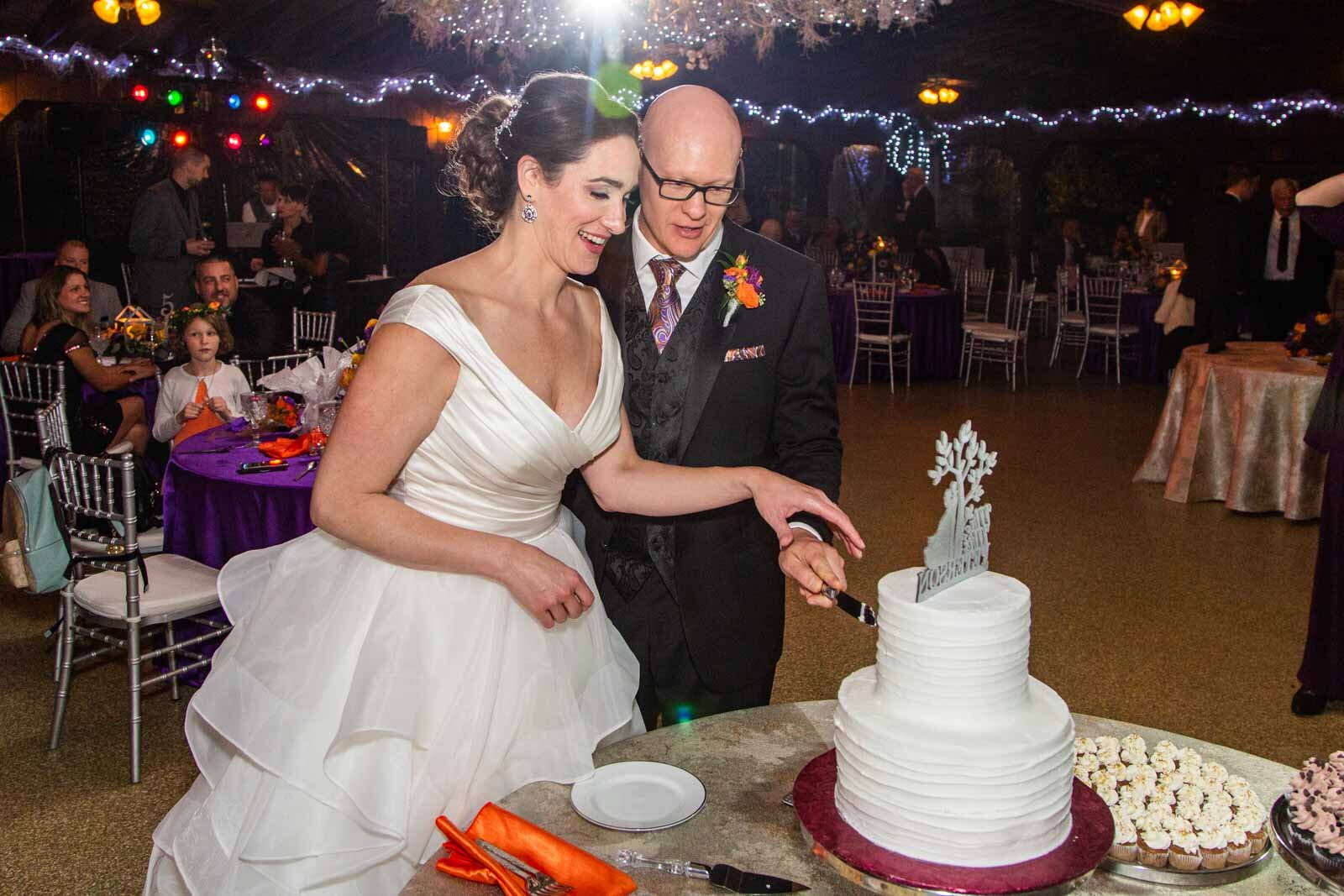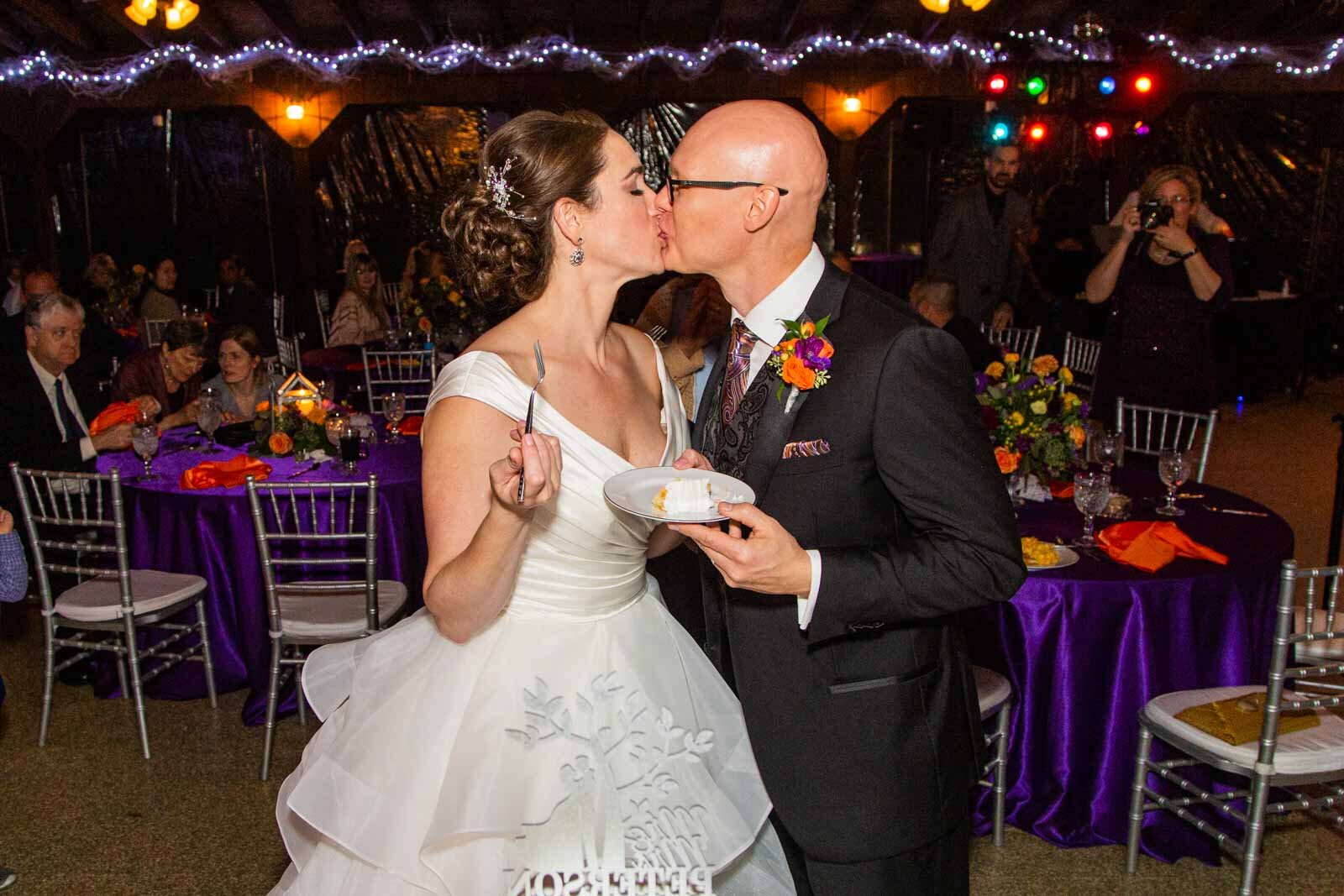 The sun went down, a great meal was served and Joe from Wiser Productions put together a great playlist for the rest of the evening.
Tiberius Images Is In The Confidence Business. If You Want A Photographer You Can Trust To Help You Look Your Best On Your Wedding Day And Love Your Wedding Photos, We Would Love To Hear From You!