Casey + Brandi | Catholic Wedding in Grand Rapids
When I received the call from Brandi about her upcoming wedding, I had to shake my head because I thought we'd just finished her senior portrait session. It turns out that time flies and she'd now met the love of her life Casey, while swing dancing.
The wedding day was a beautiful September afternoon and thankfully I had the help of two other amazing photographers, Dan Terpstra and Holli Vanderveen, who helped create a collection of images that is out of this world.
Having 3 photographers be part of the wedding day (as well as a video team of 2 people) made the day go so smoothly! One of us was looking at the schedule, thinking about what was next, while the other two photographers were able to be in the moment and help Casey and Brandi both look and feel confident in front of the camera!
I hope you agree and love the photos as well.
The day began with a few photos at Brandi's parents home where the ladies had hair and makeup done, as well as a whole lot of fun. Then it was off to St. Jude's Catholic Church on the northeast side of Grand Rapids where Brandi and Casey became husband and wife.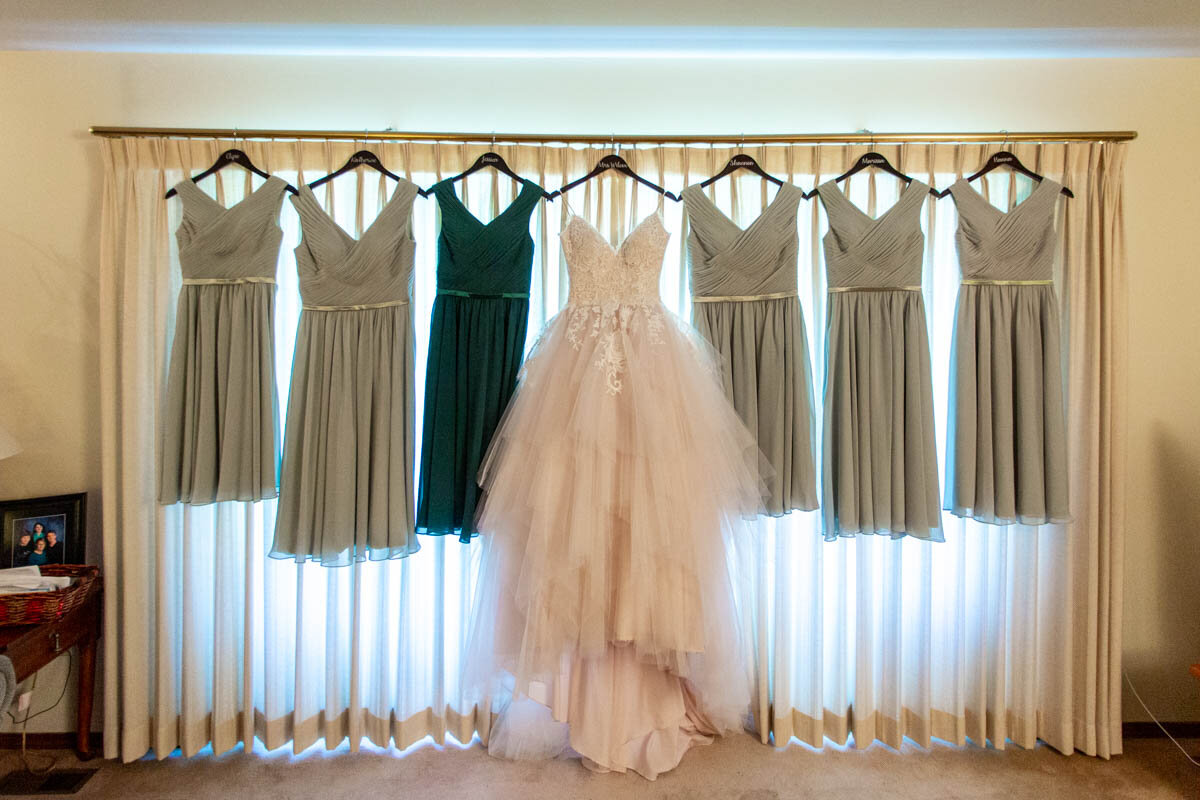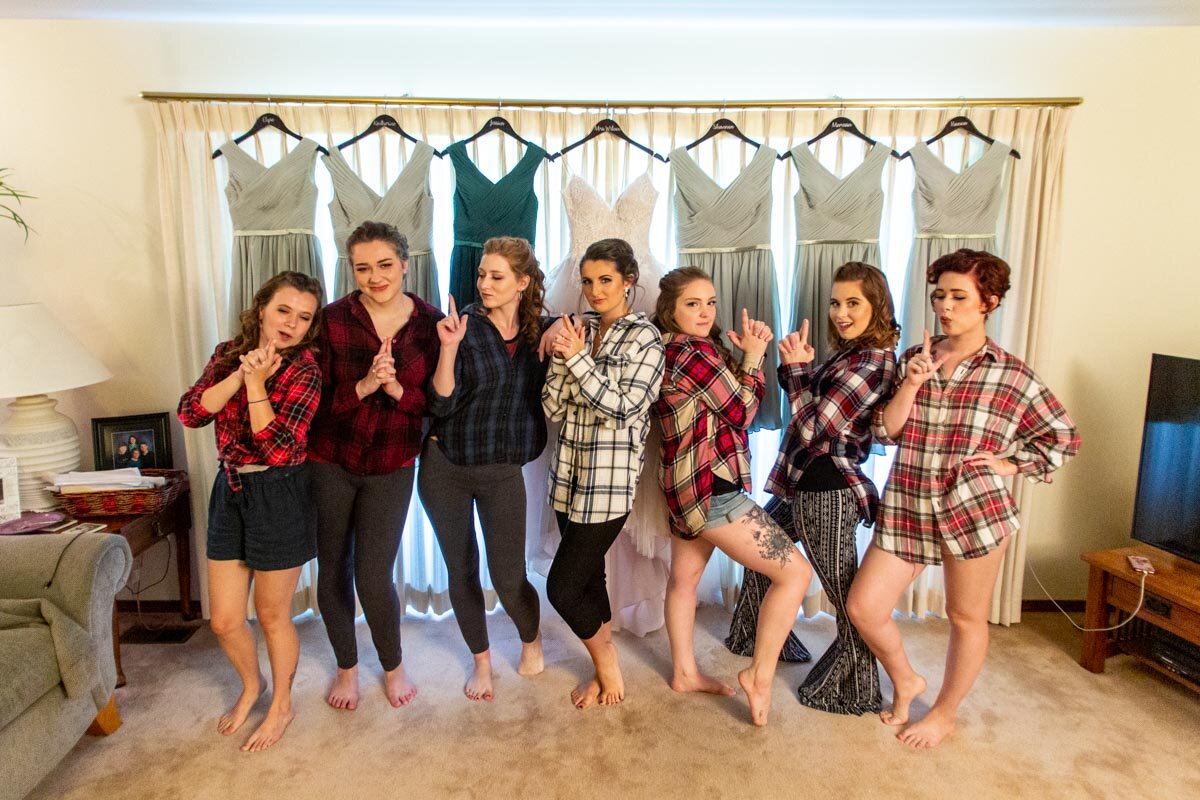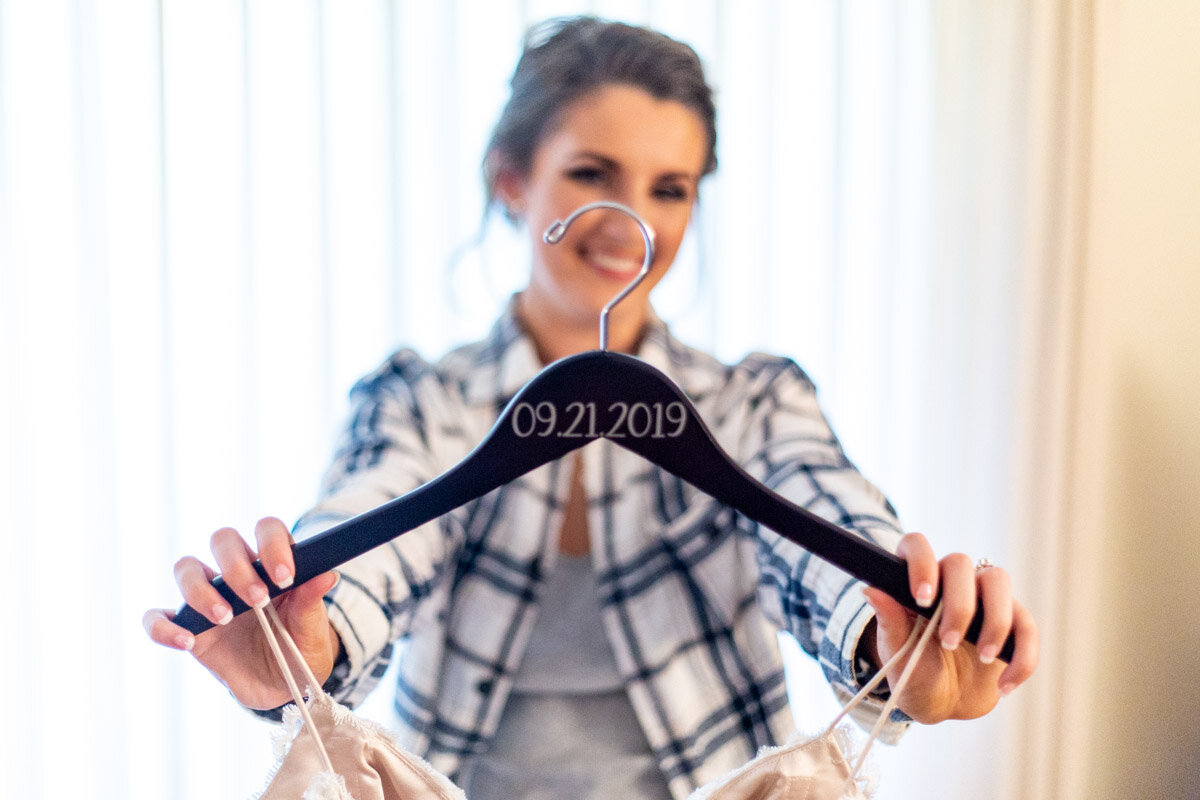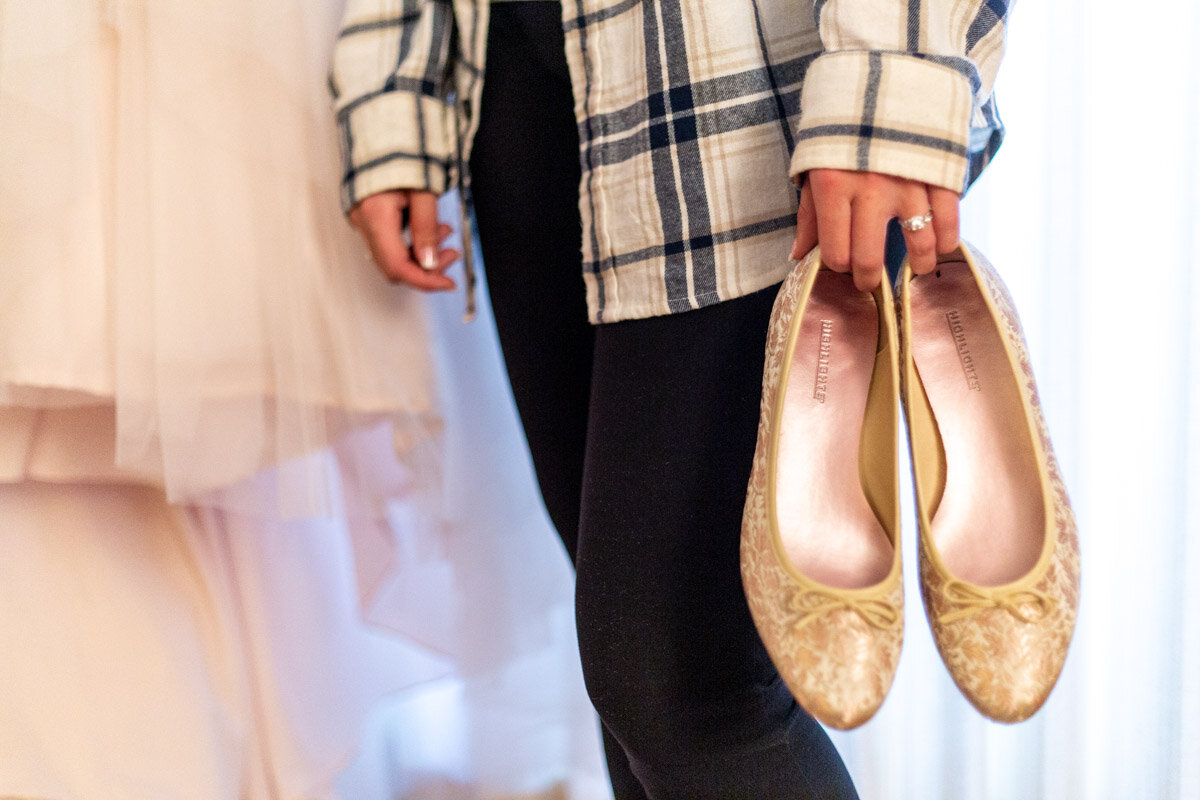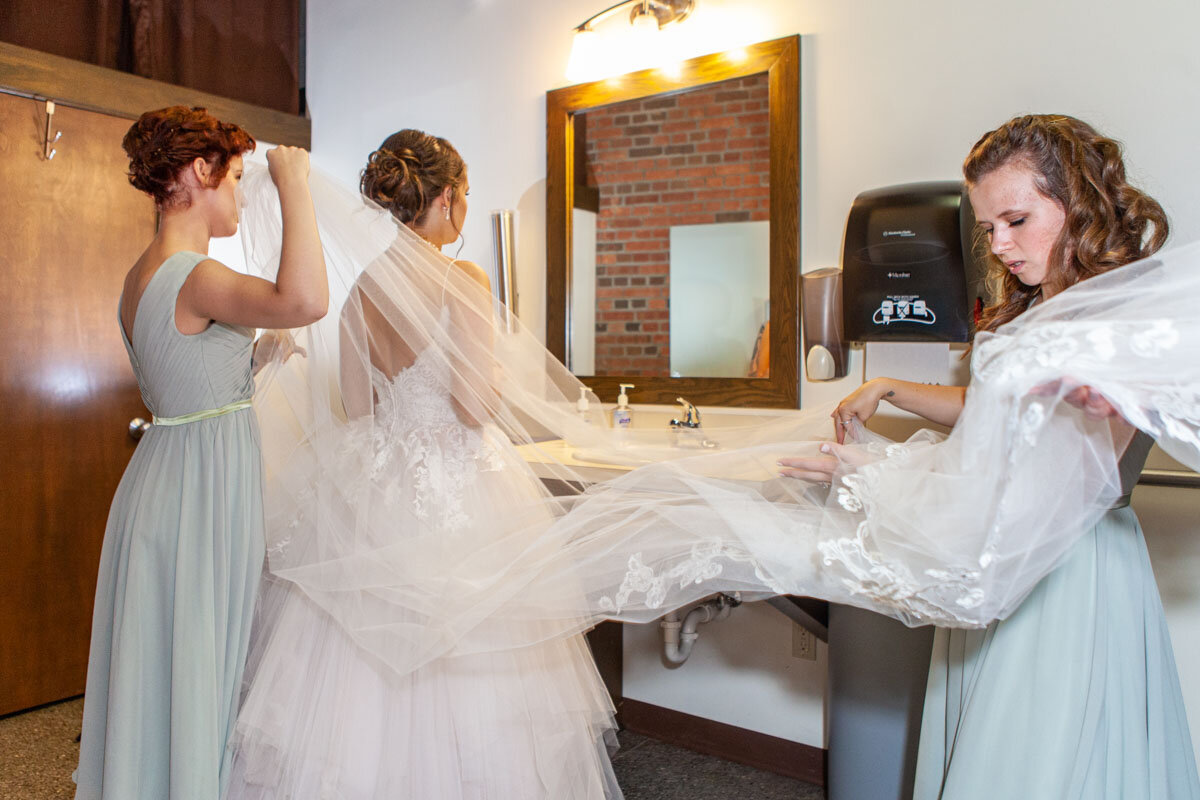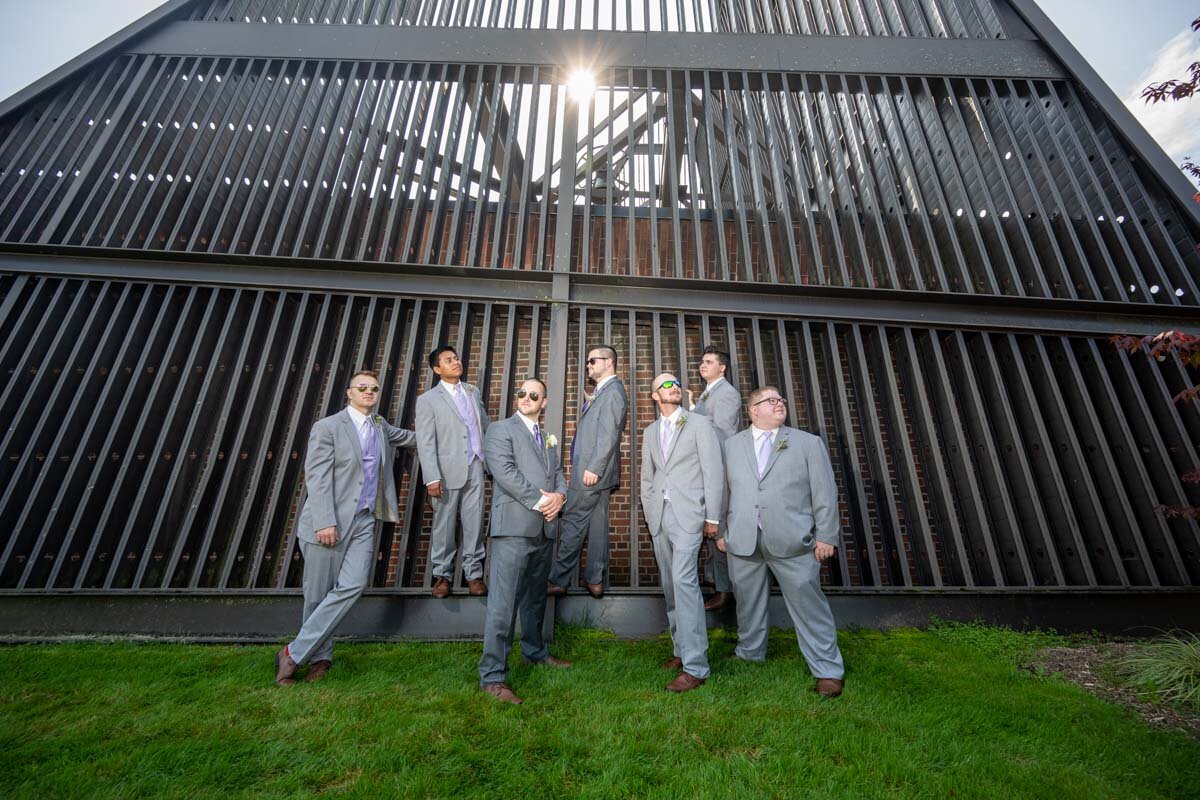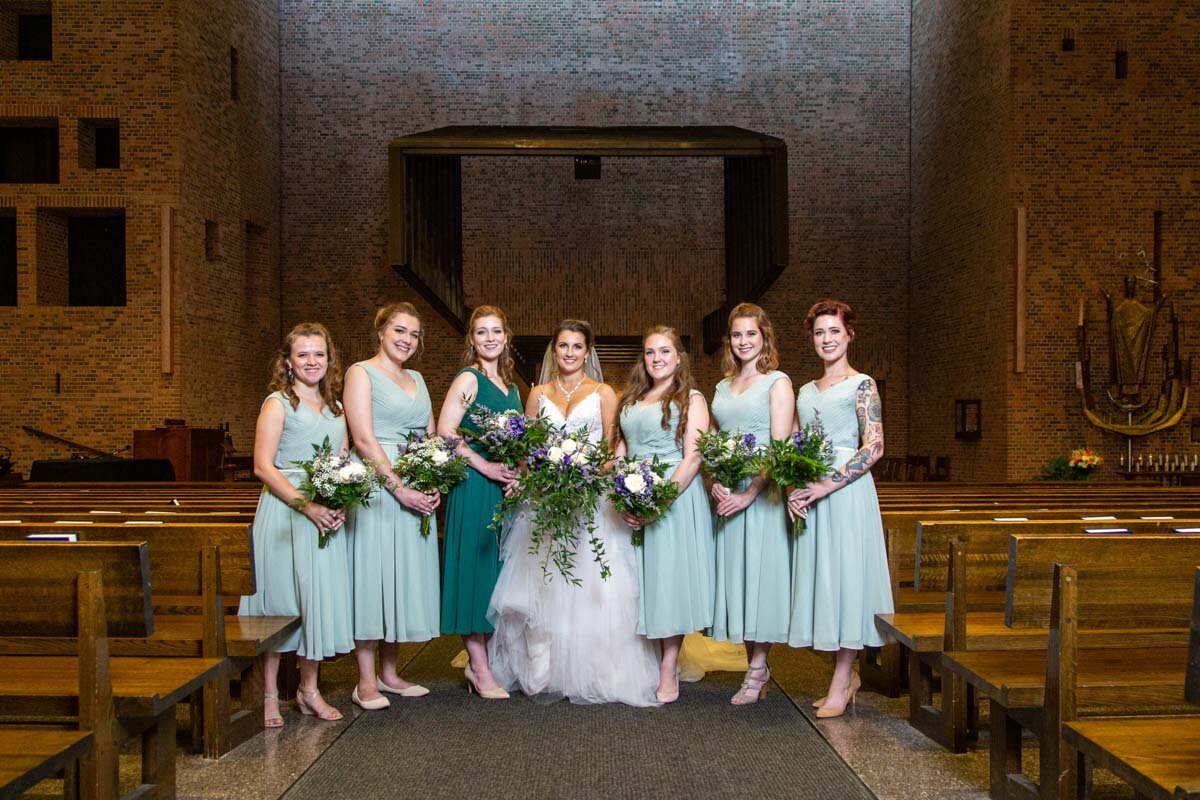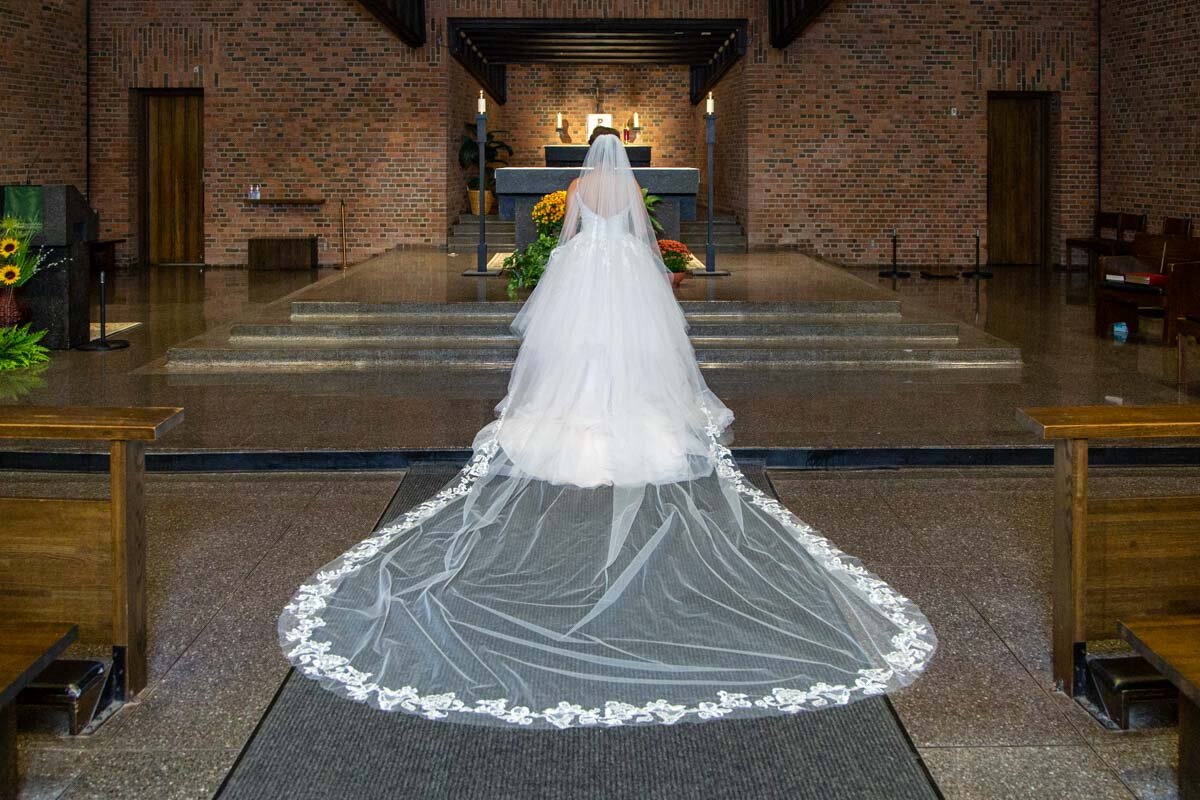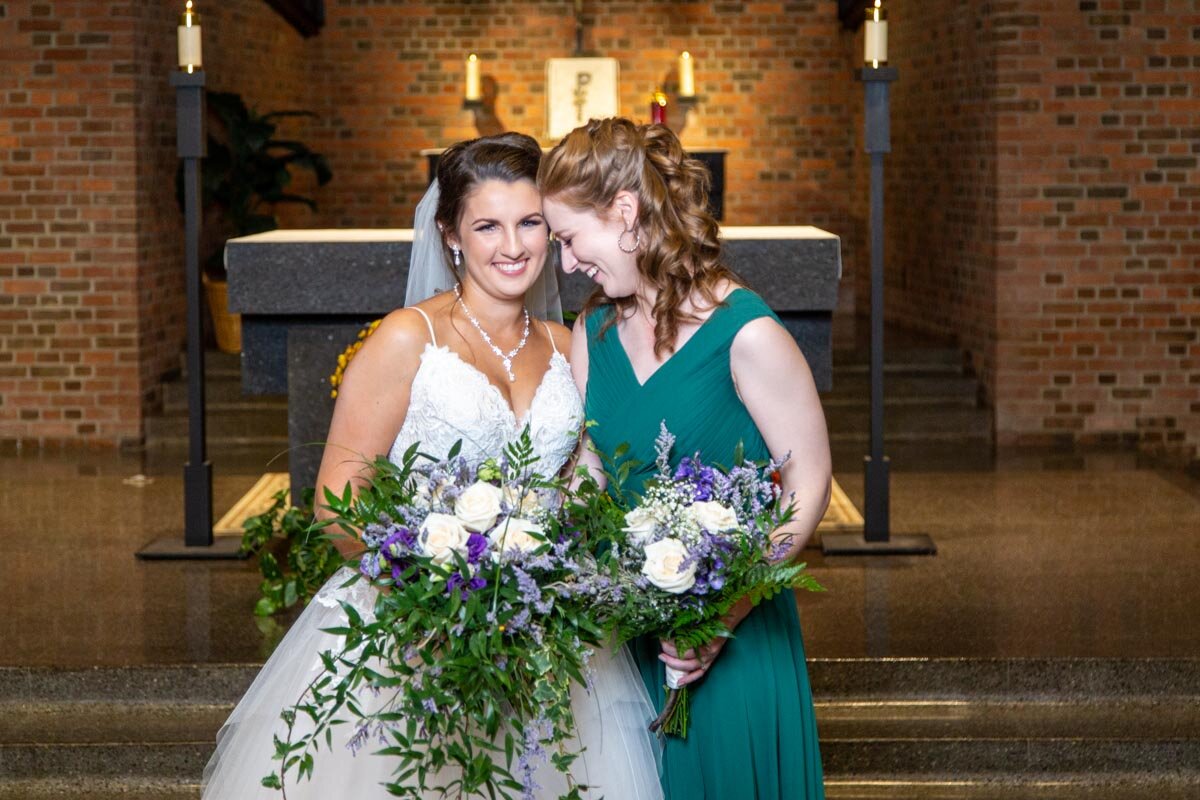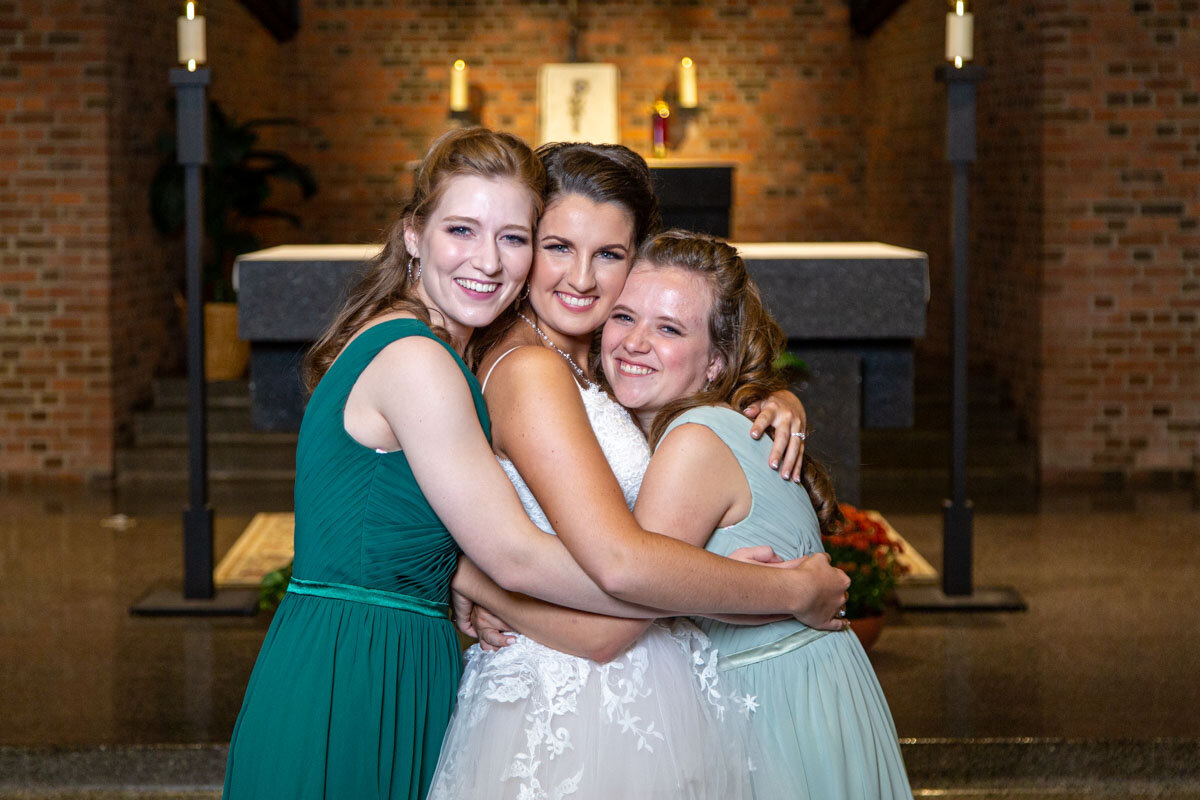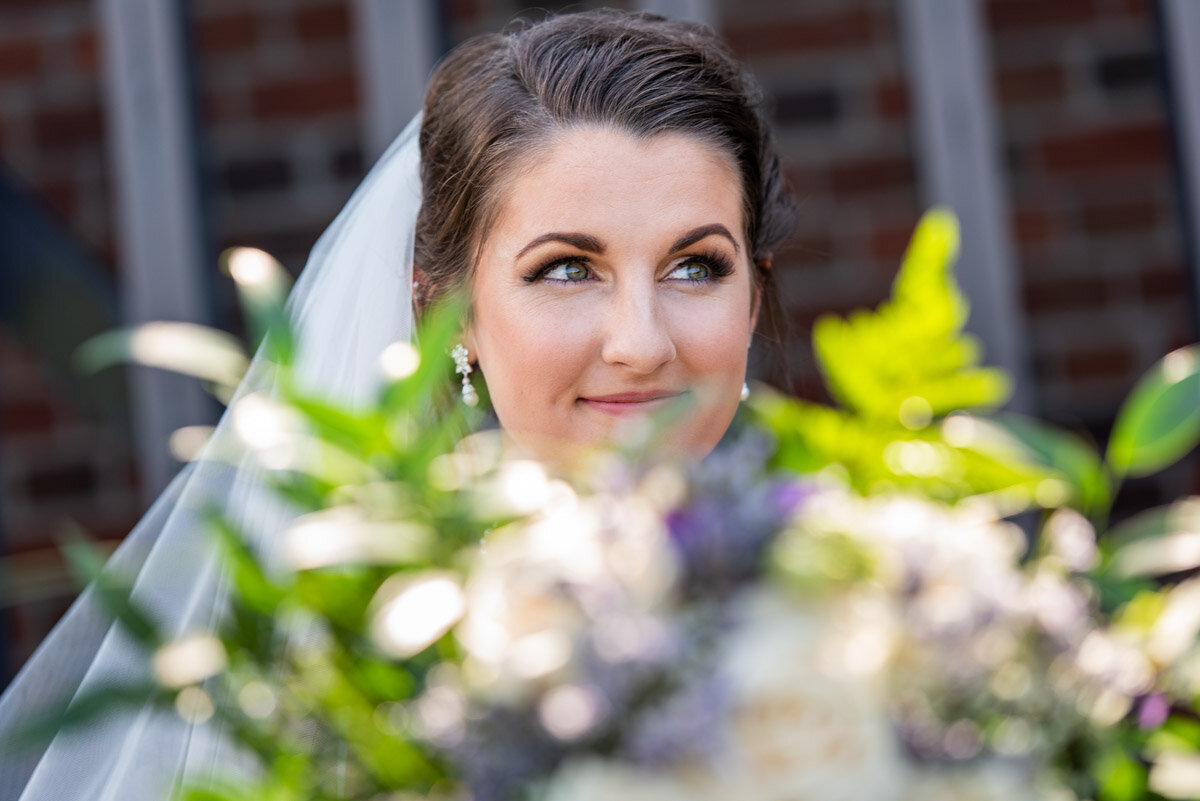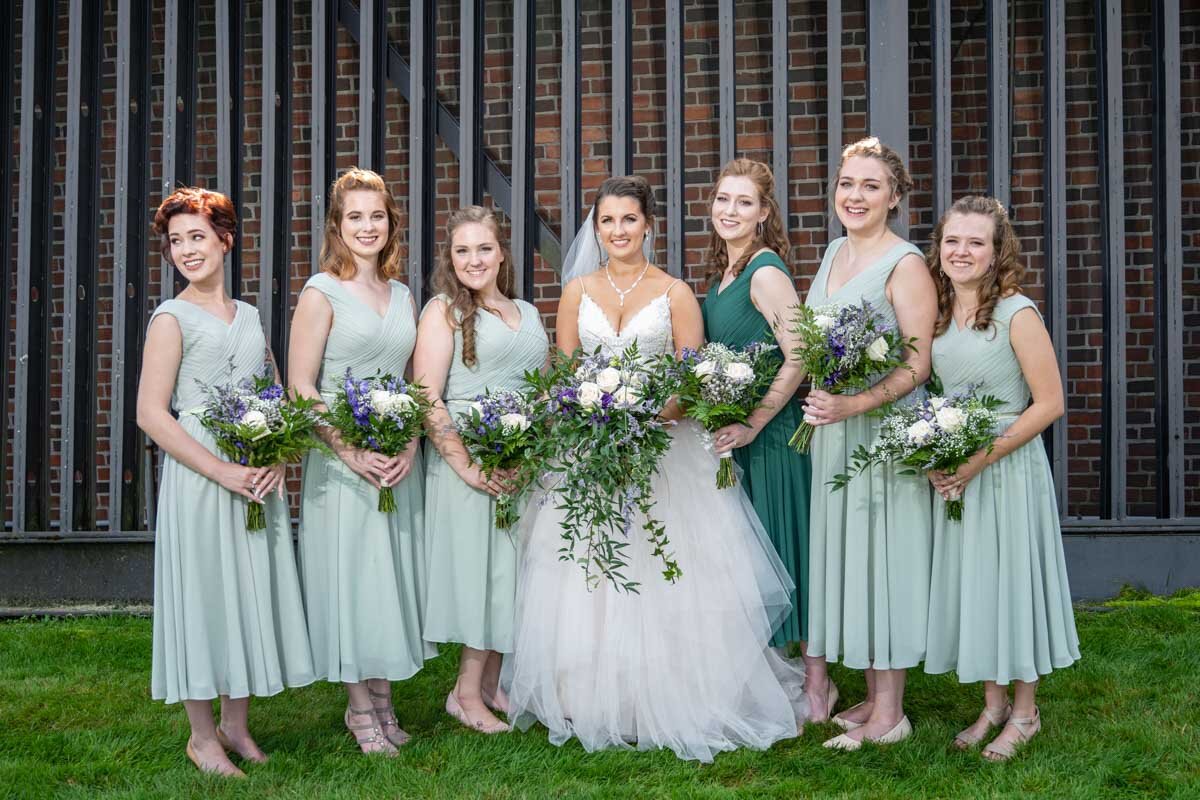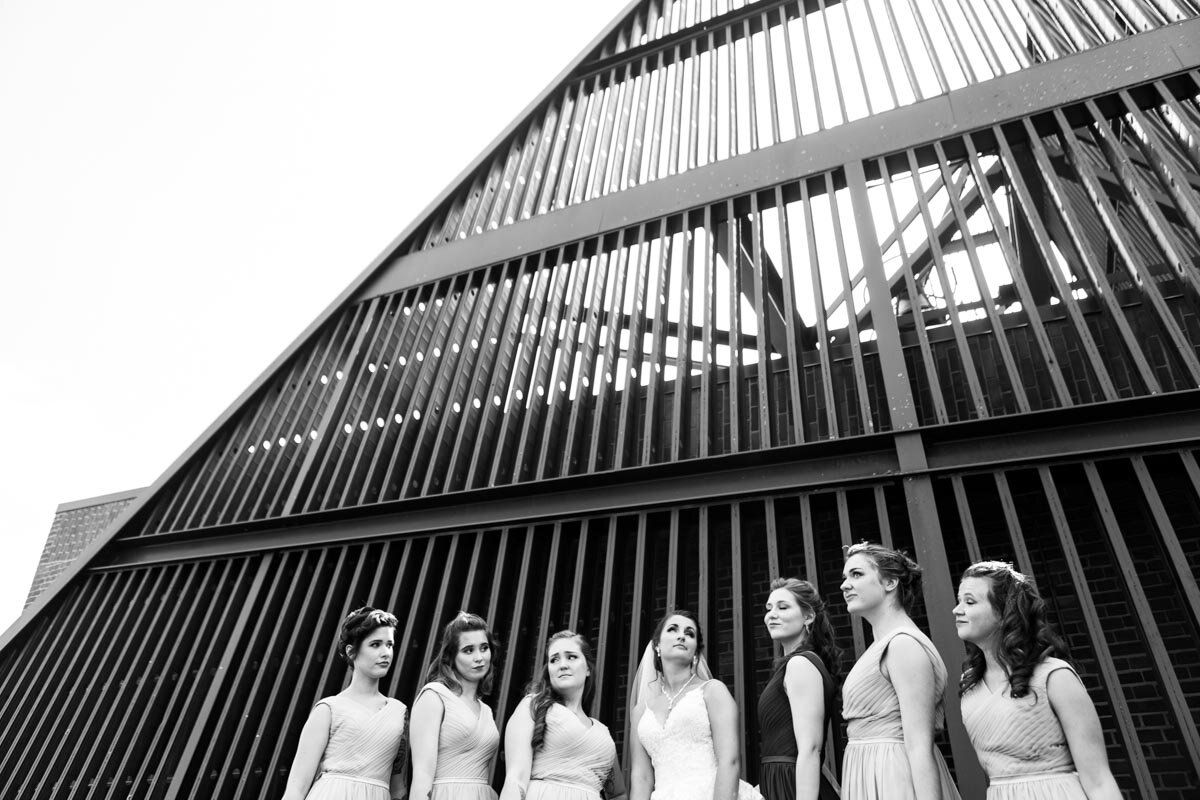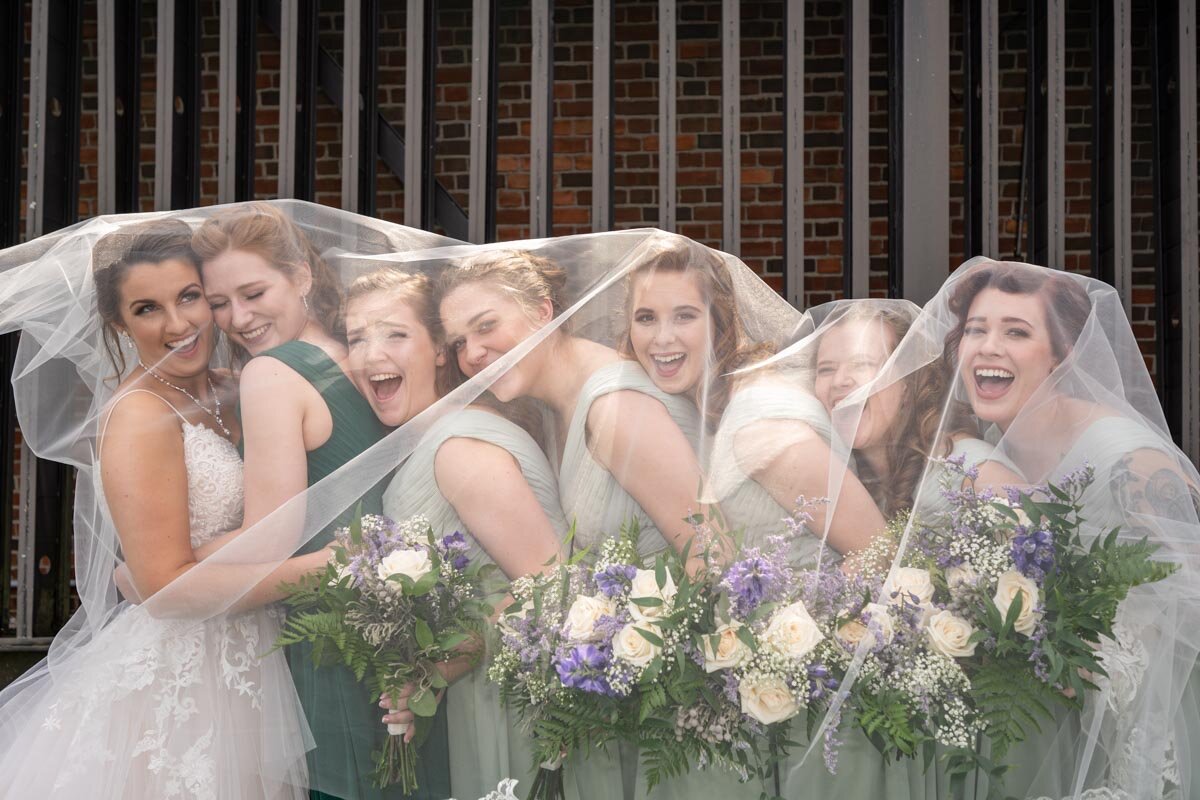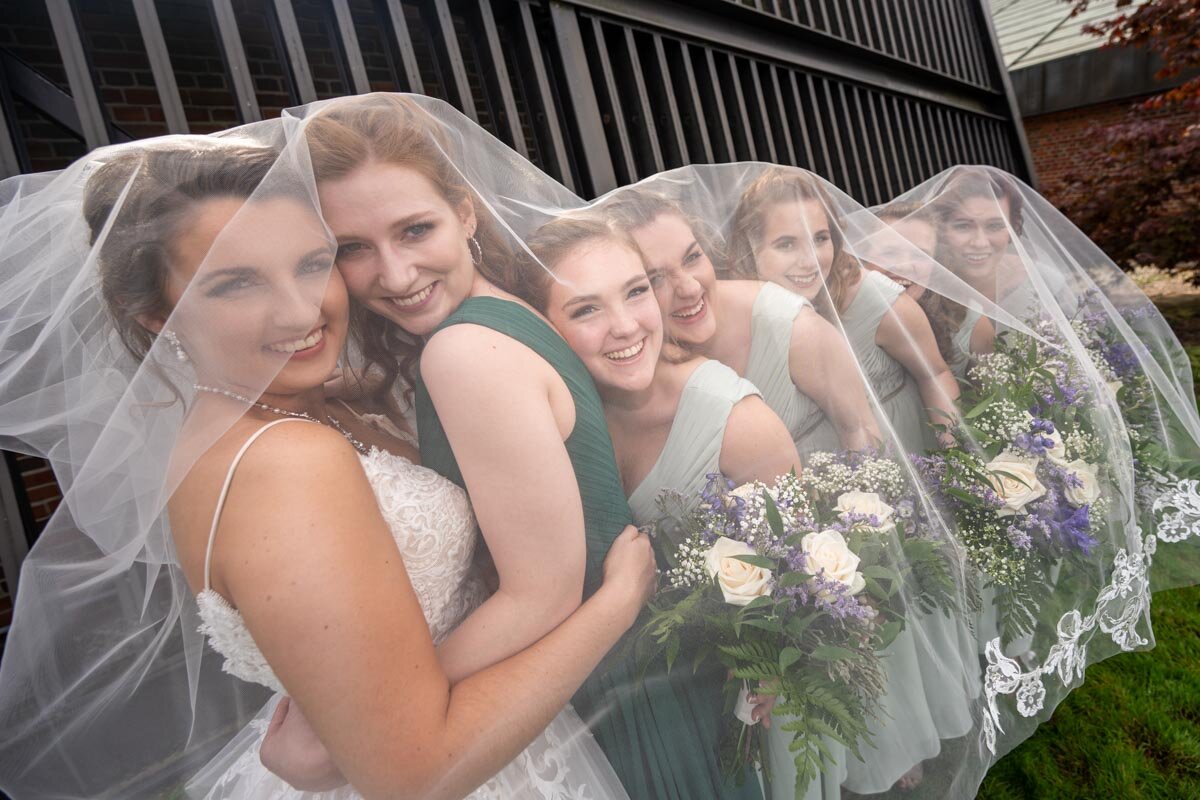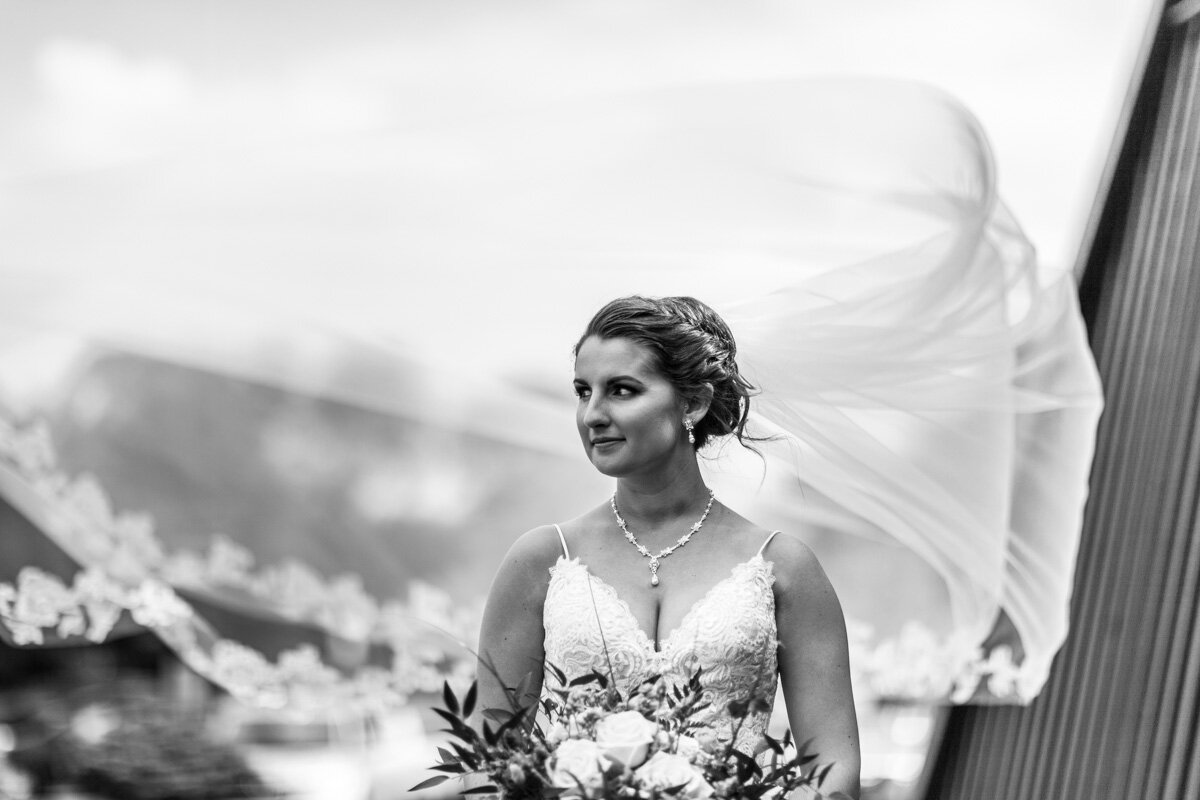 Following photo time for "Just the Guys" and "Just the Girls", Casey and Brandi had a quick moment outside the church where they could hold hands for a moment and speak the thoughts that were on their mind.
Then it was time for Casey and Brandi to become husband and wife!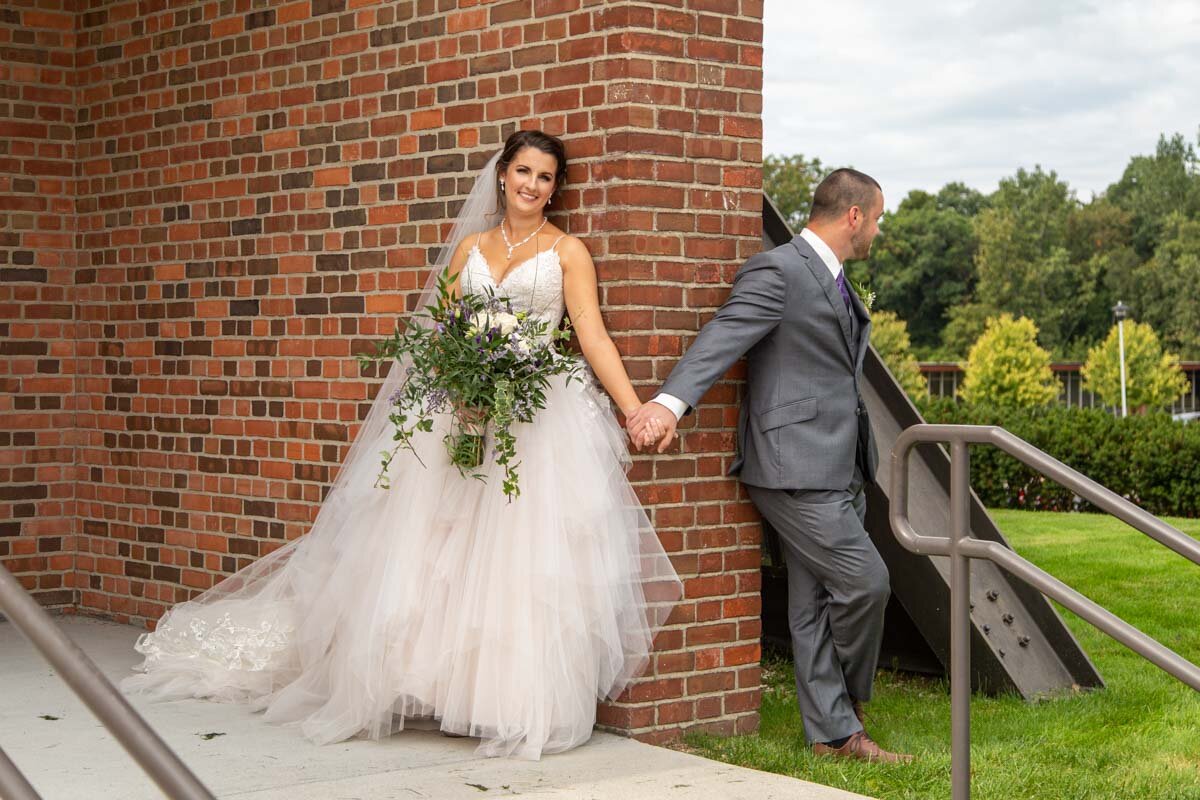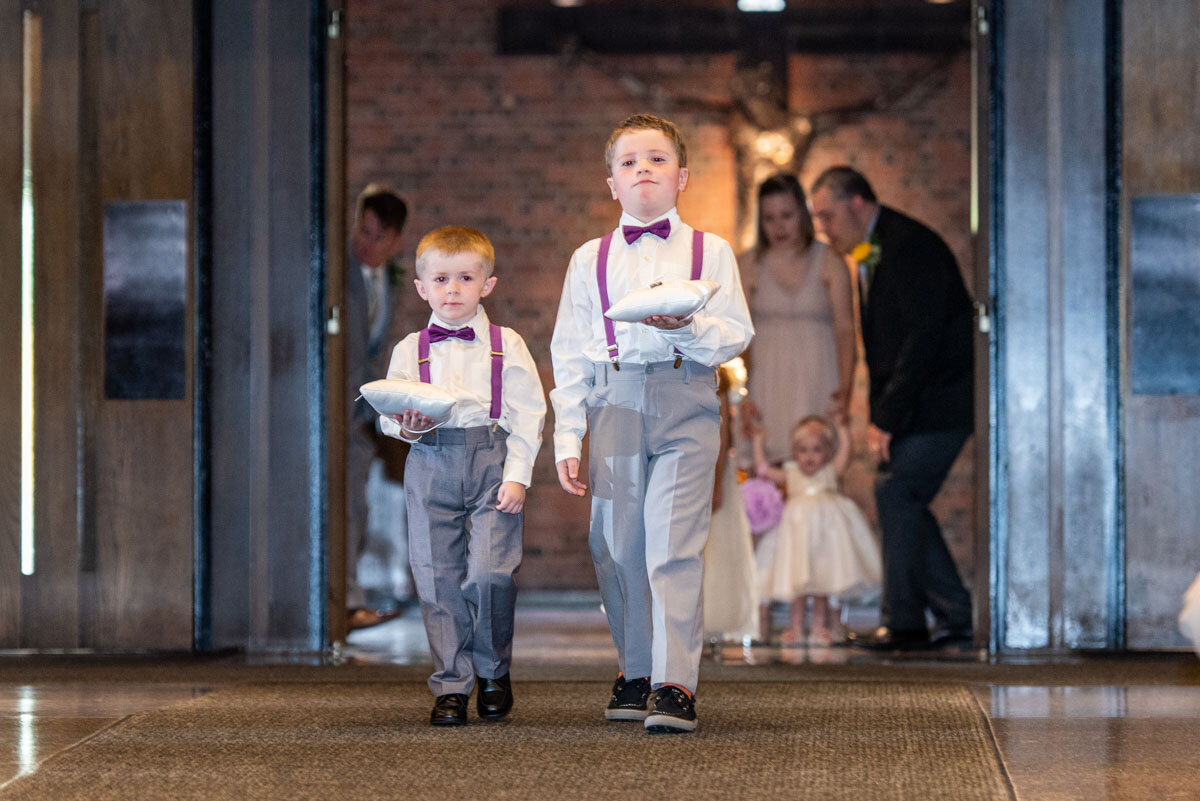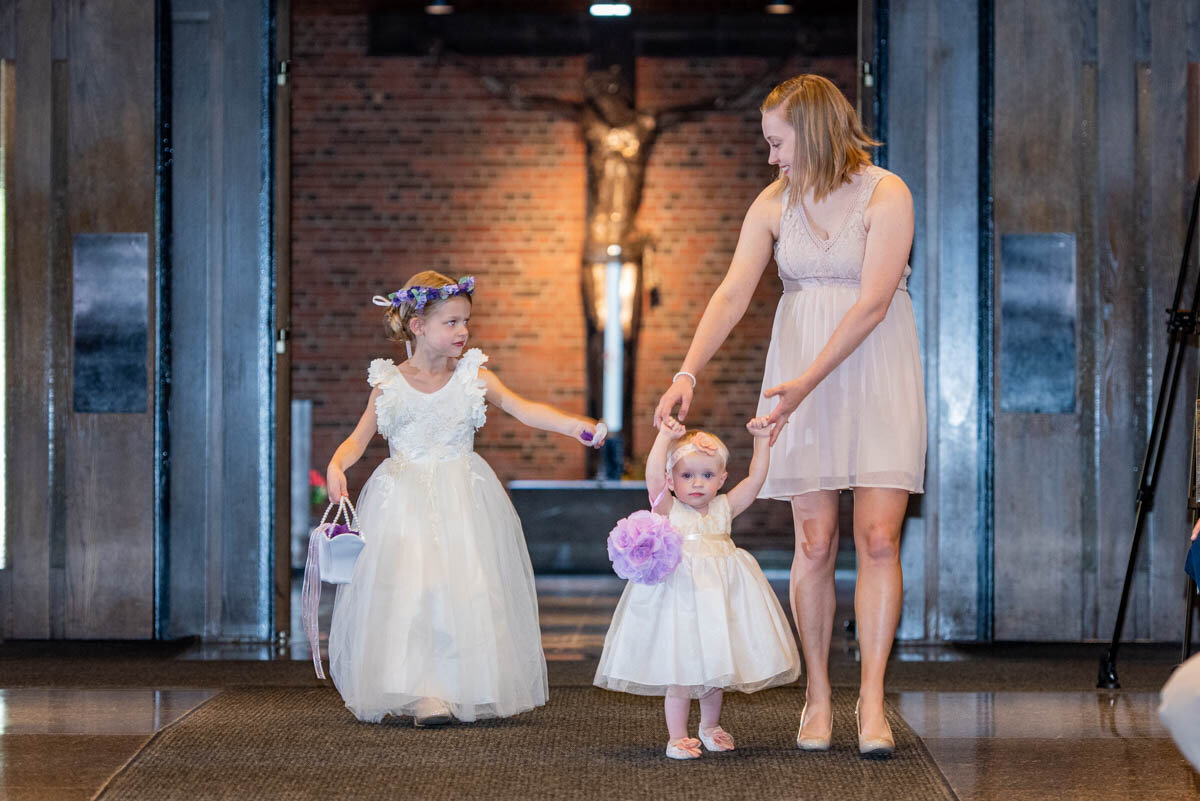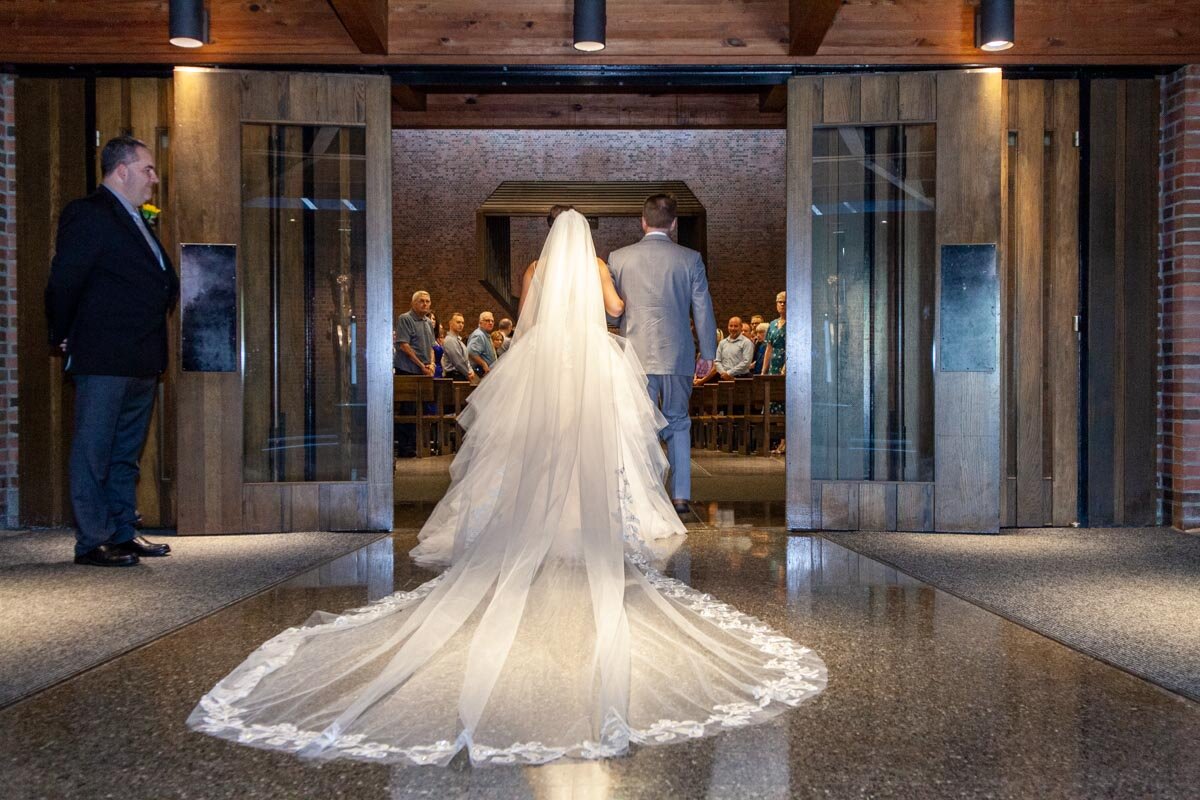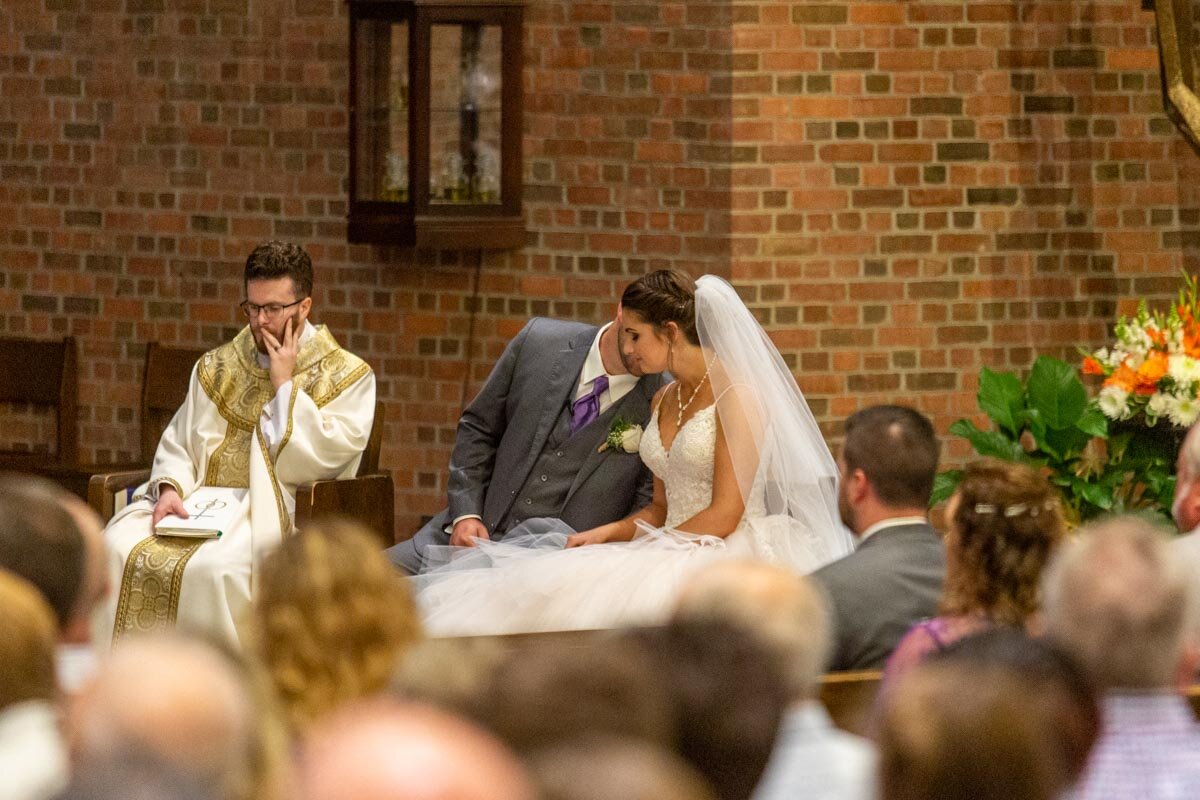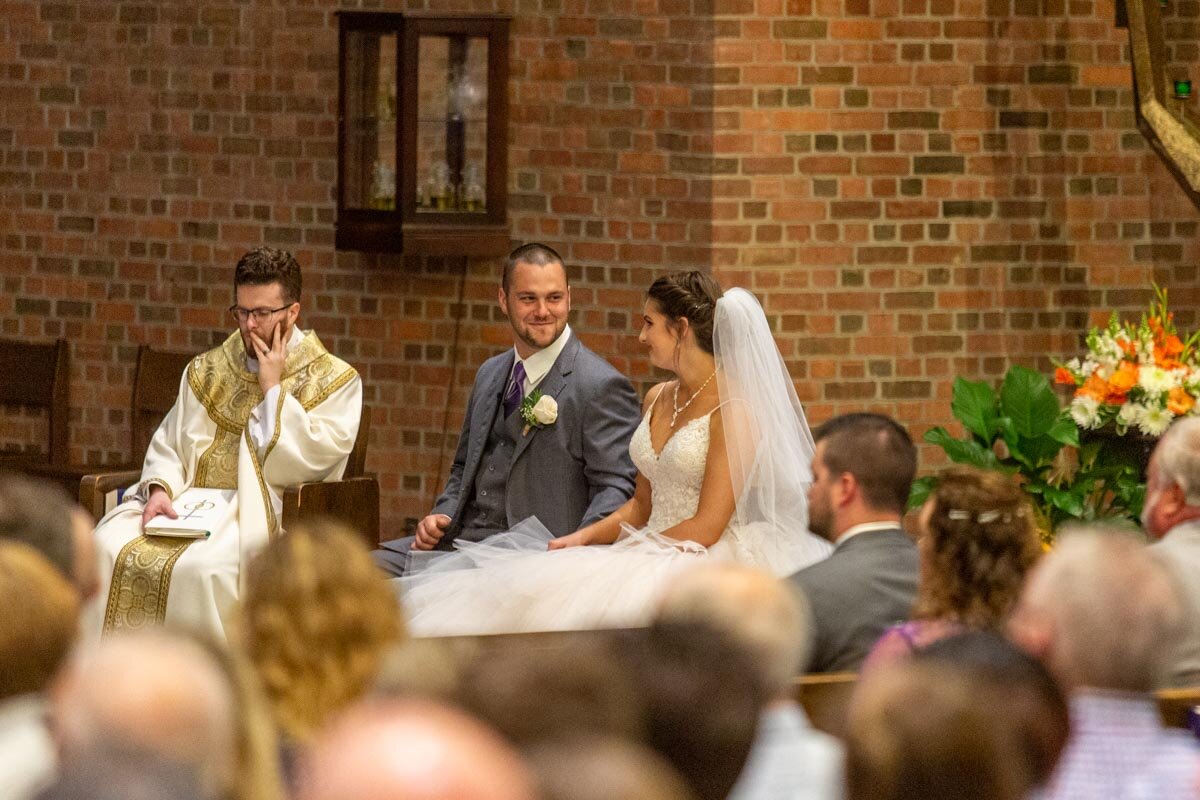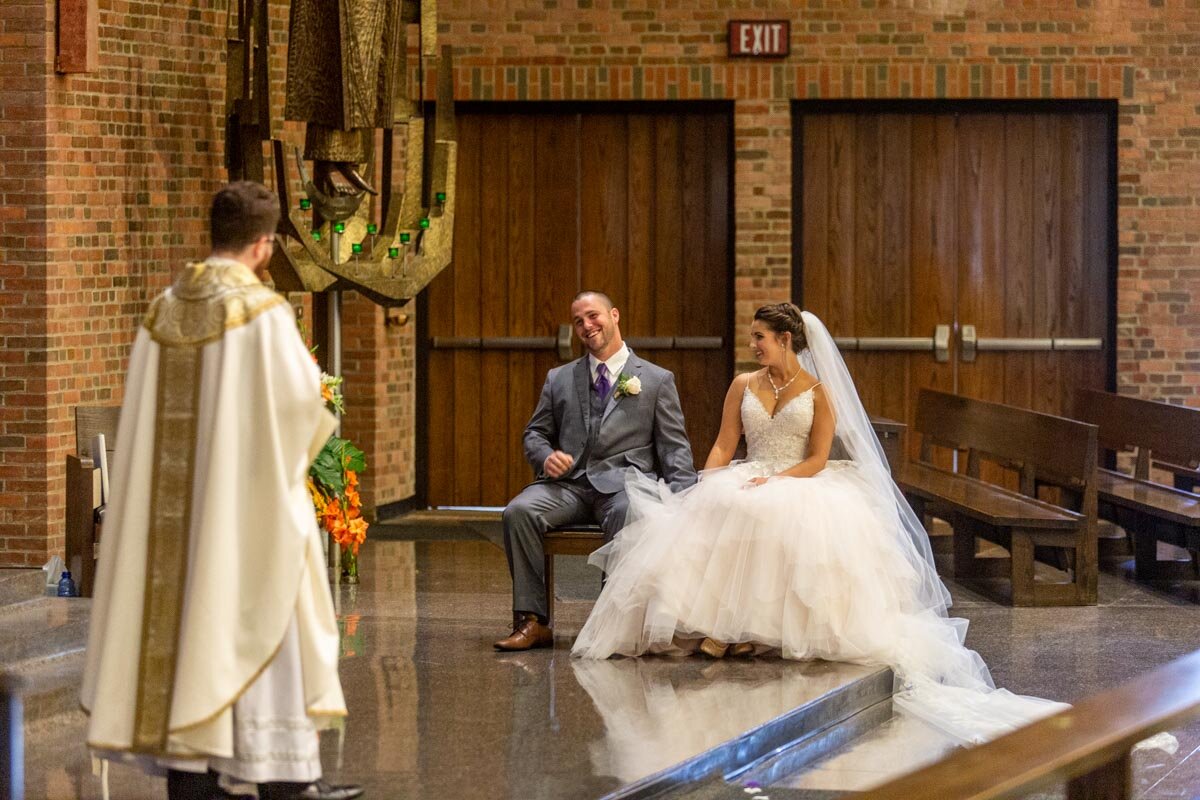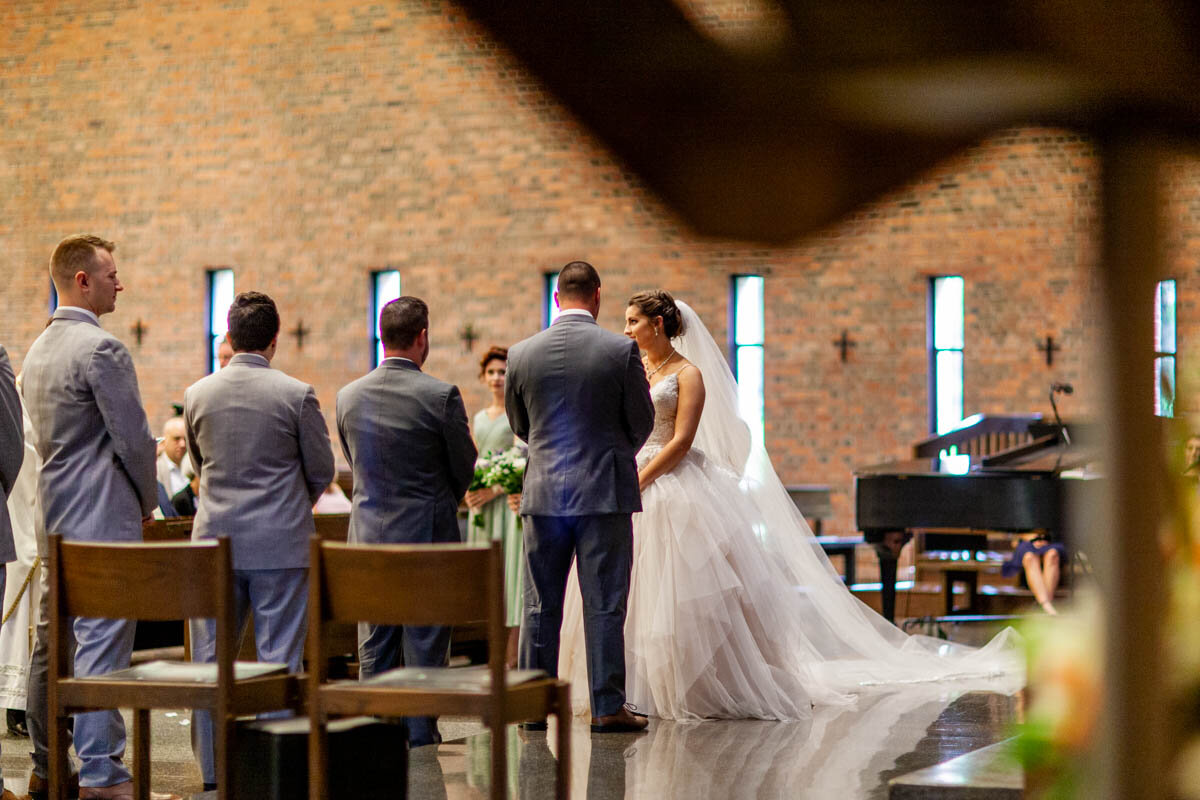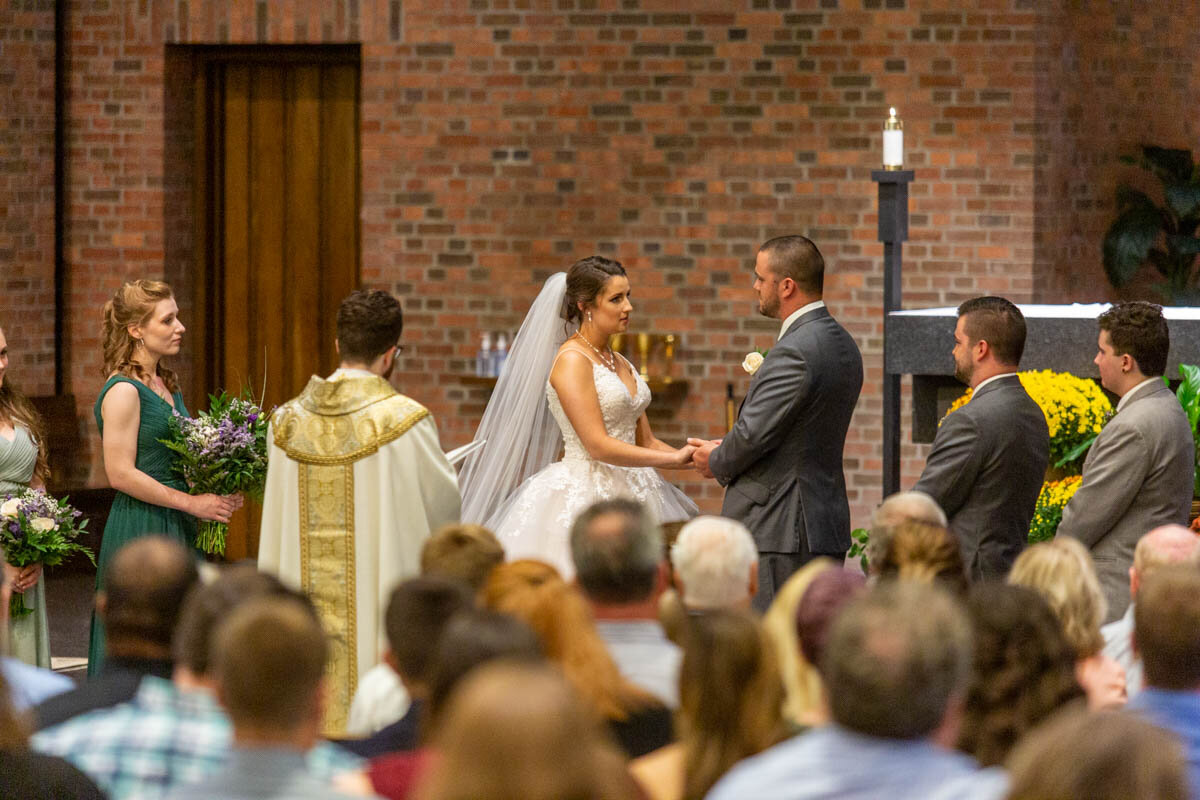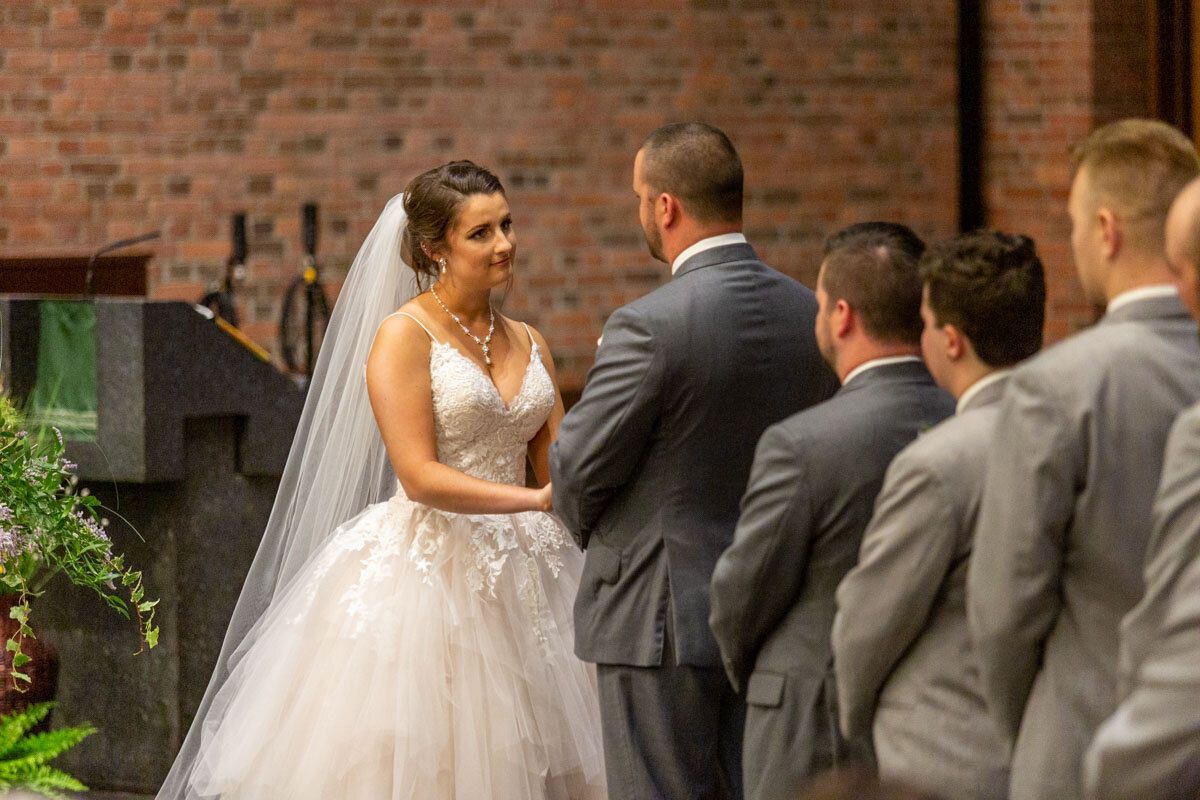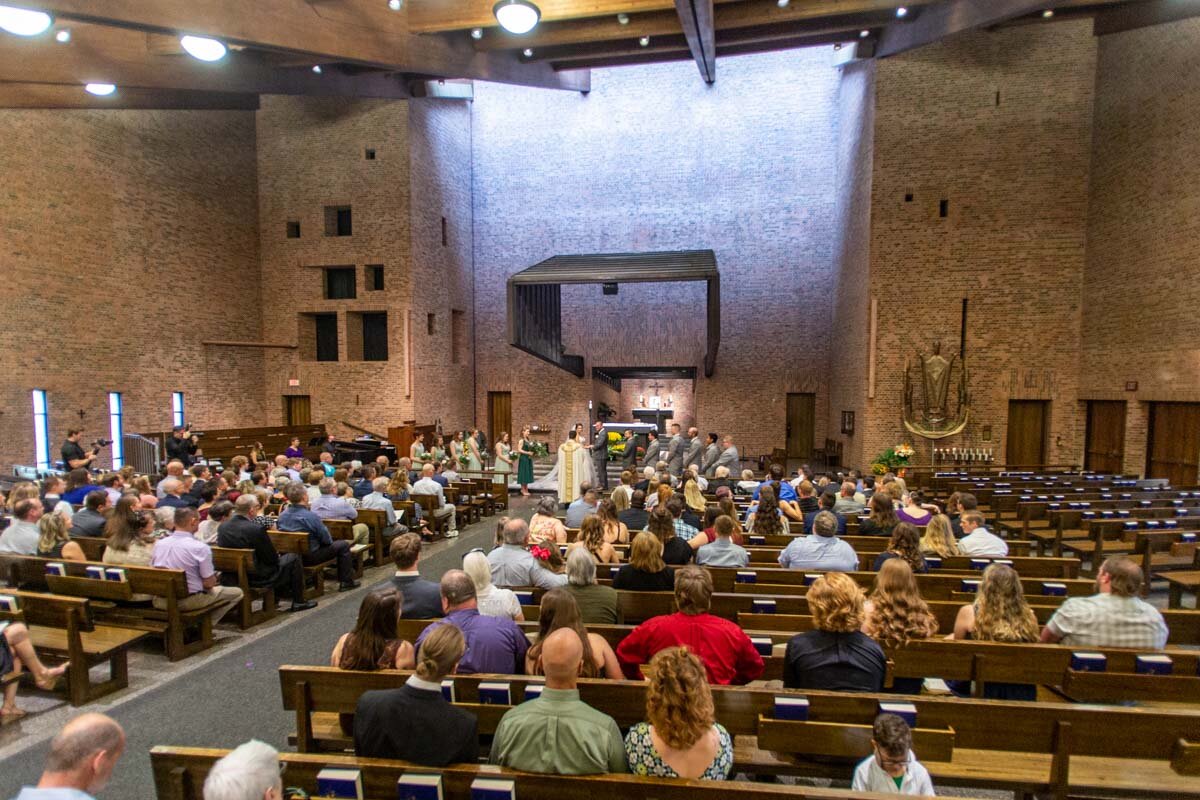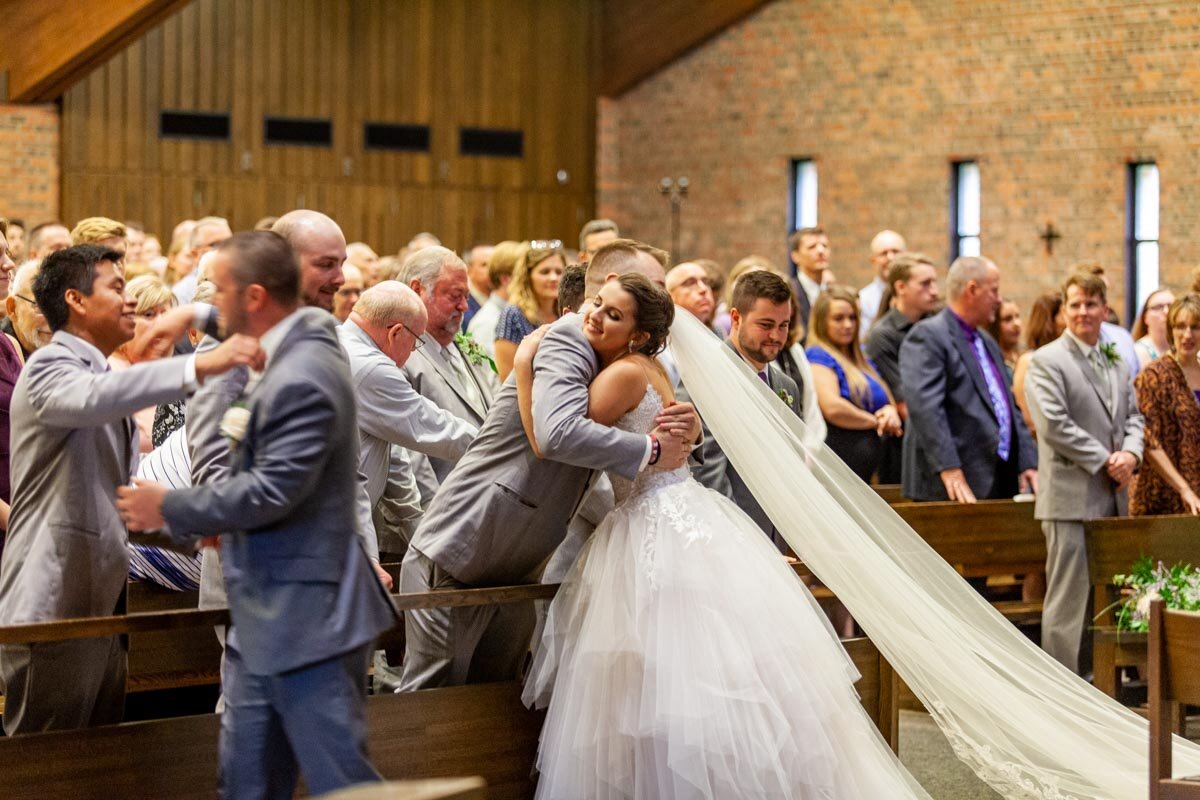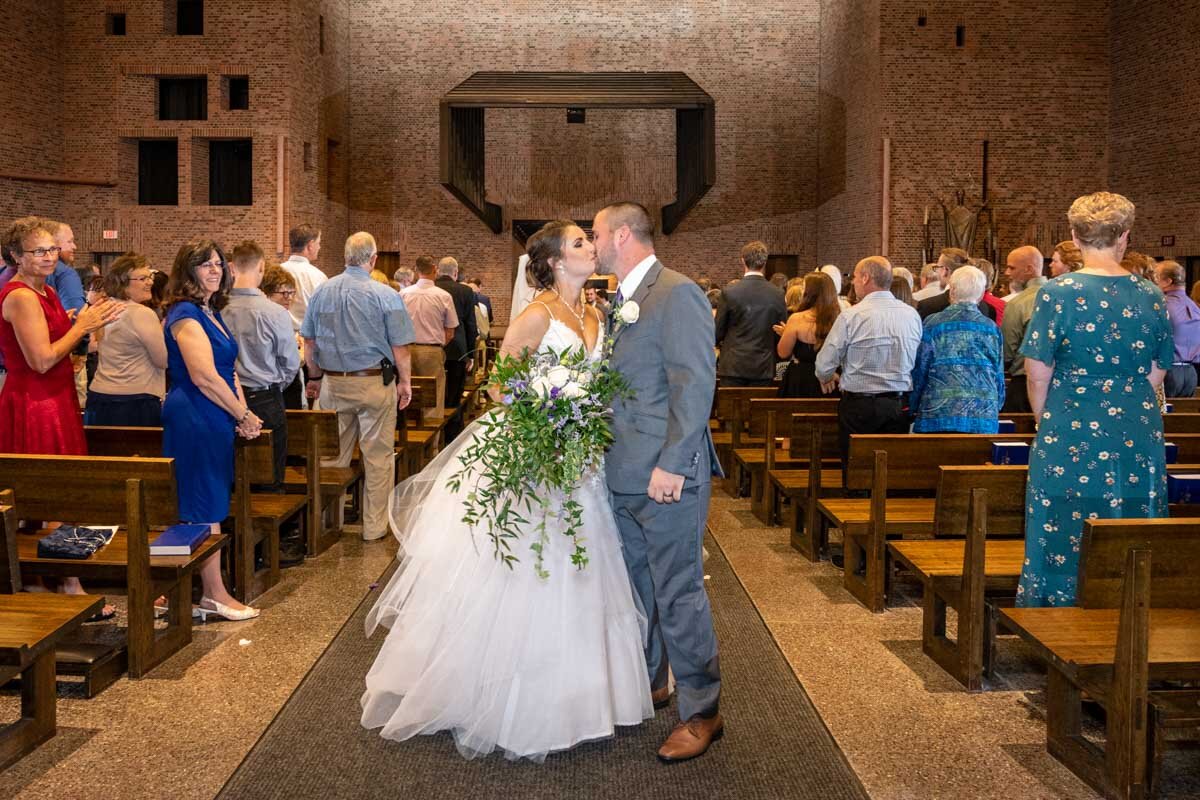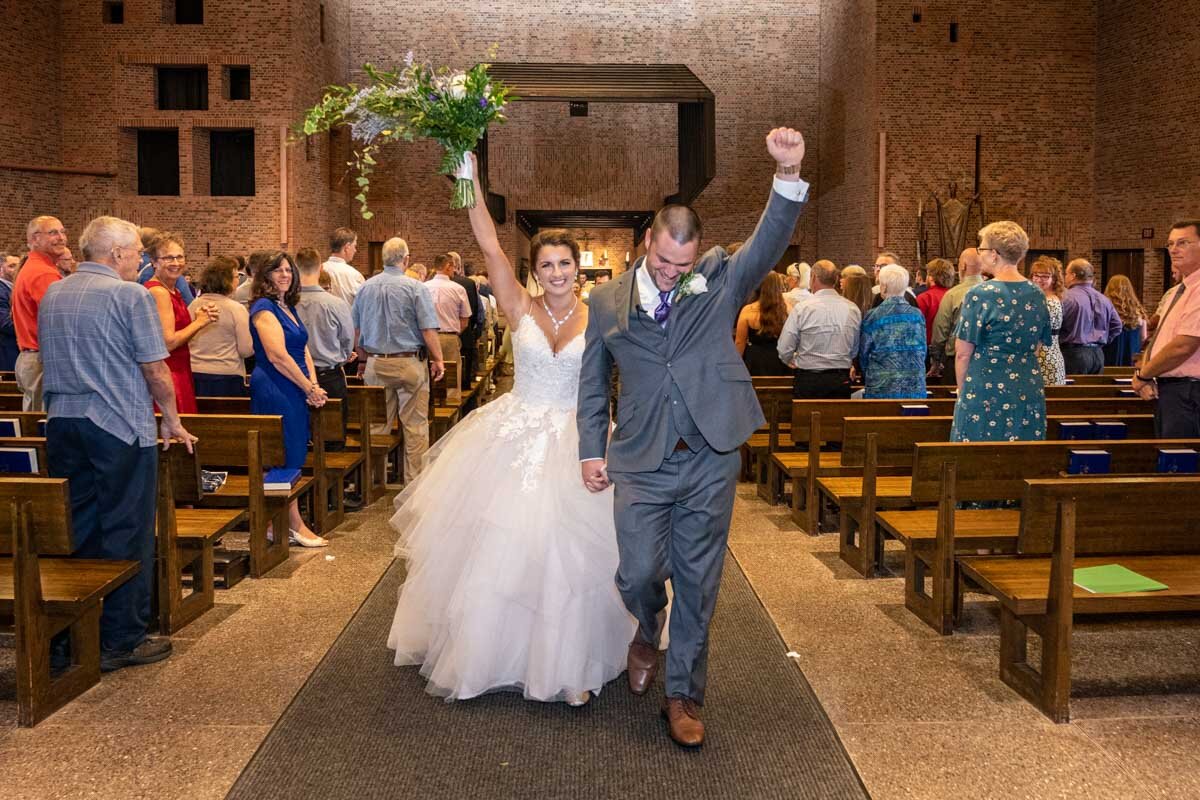 As with most Catholic ceremonies, setup for 5pm mass, confession and prayer time follow an afternoon wedding, so we had just a few minutes to capture the family portraits that Brandi and Casey requested.
We love the fact that we can deliver beautiful and creative portraits to these two, as well as all our wedding couples!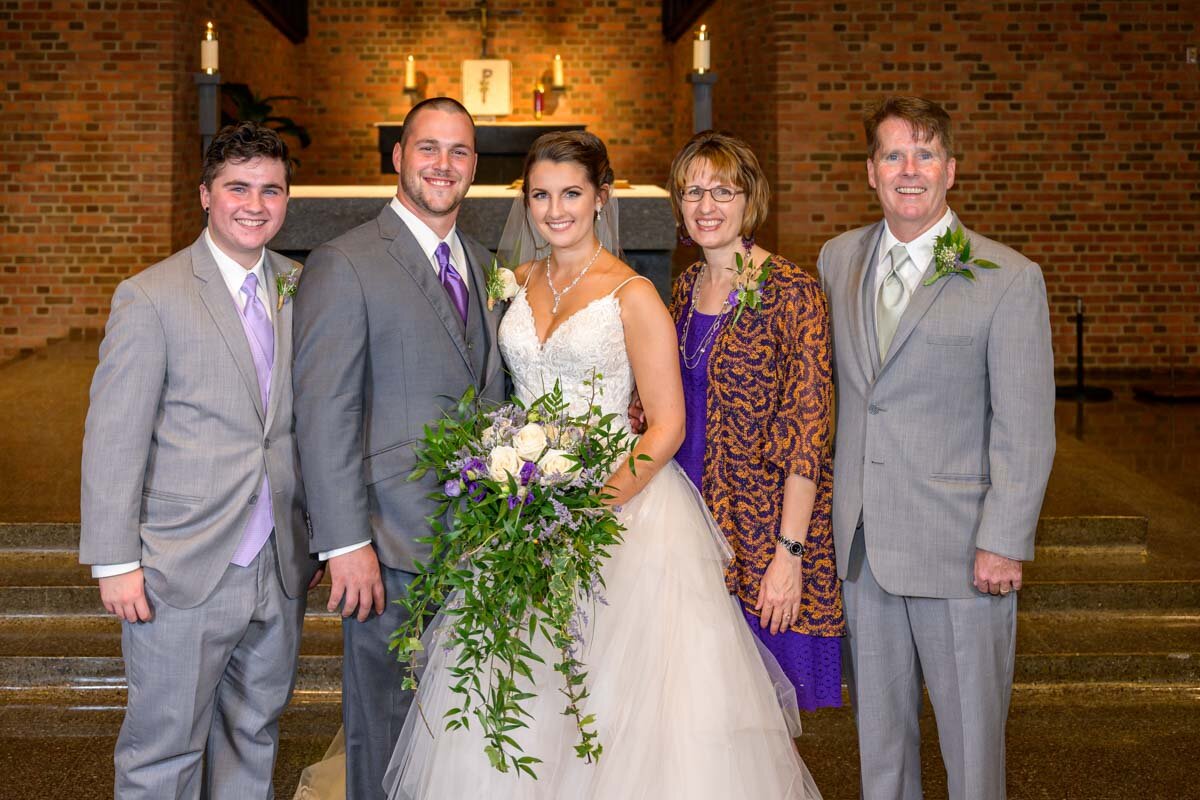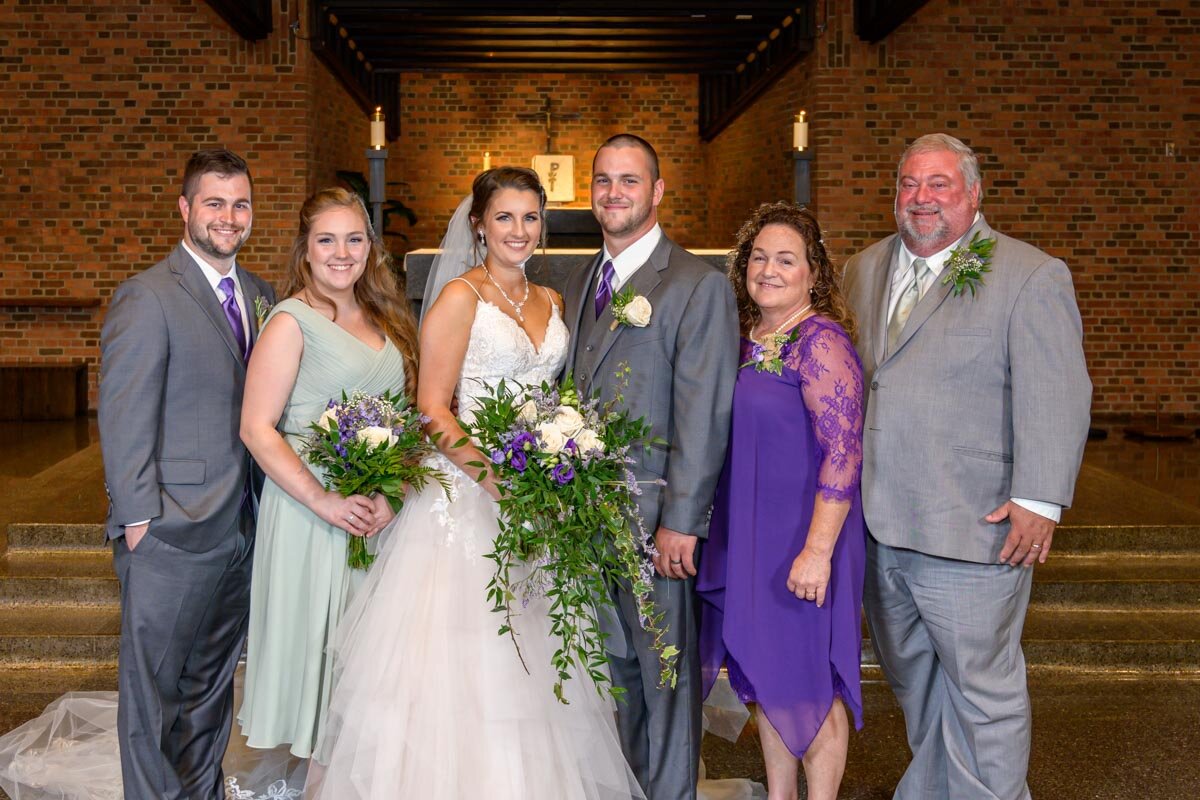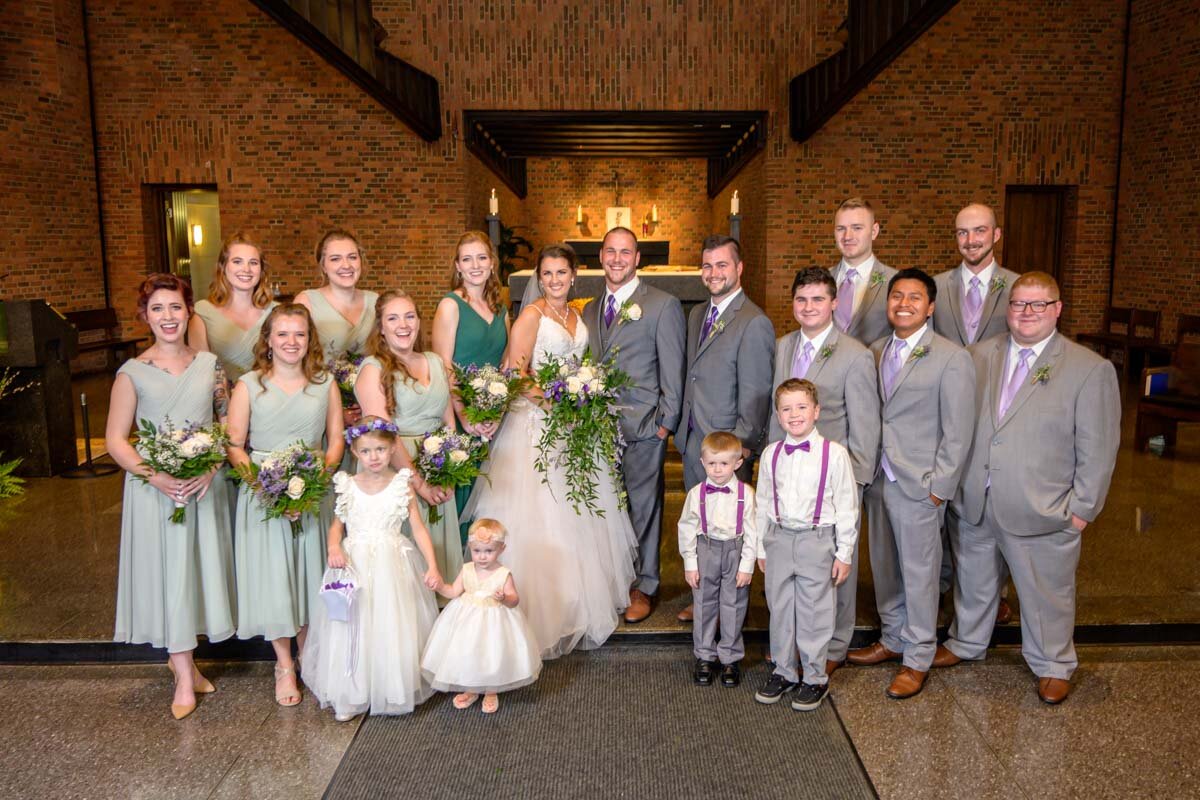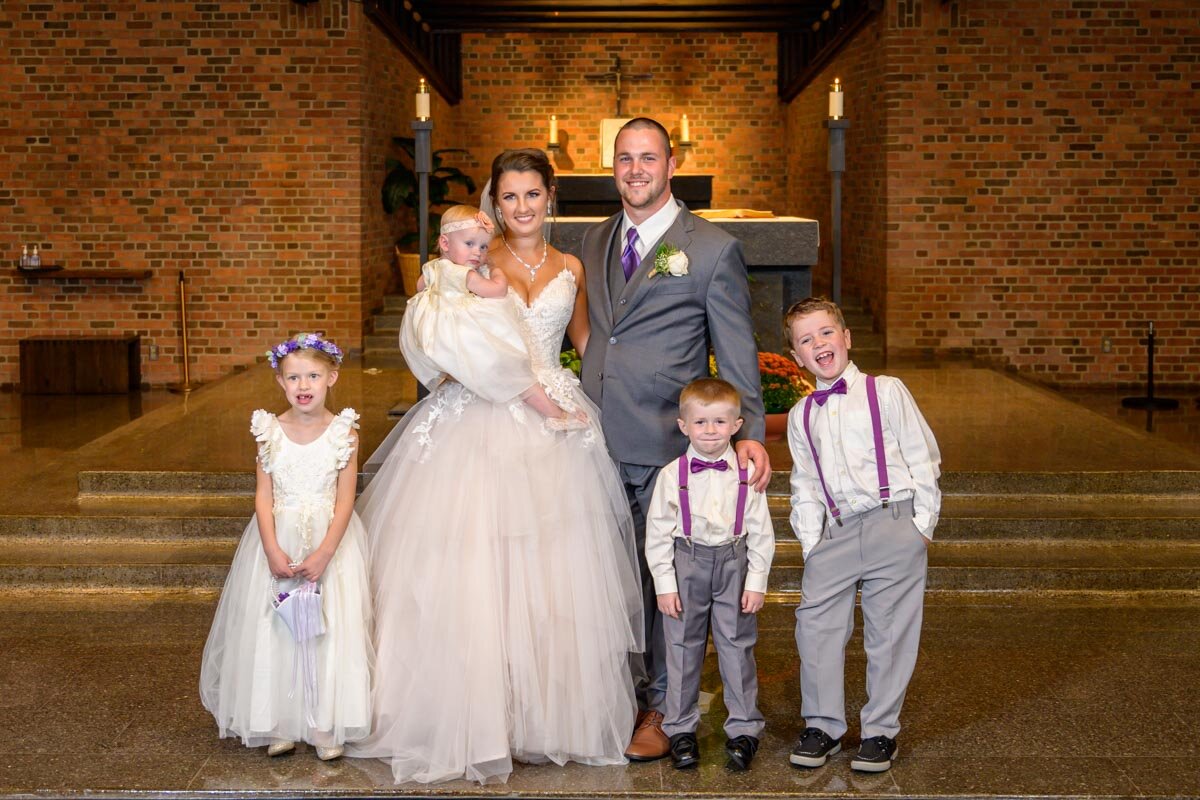 Then it was off to THREE different locations before ending the day at the reception venue, Post Family Farms in Hudsonville.
First stop was at Picardo Erick's sign language mural that states, "I love you."
So very appropriate as Brandi is an ASL teacher and the mural was a great backdrop for wedding party portraits!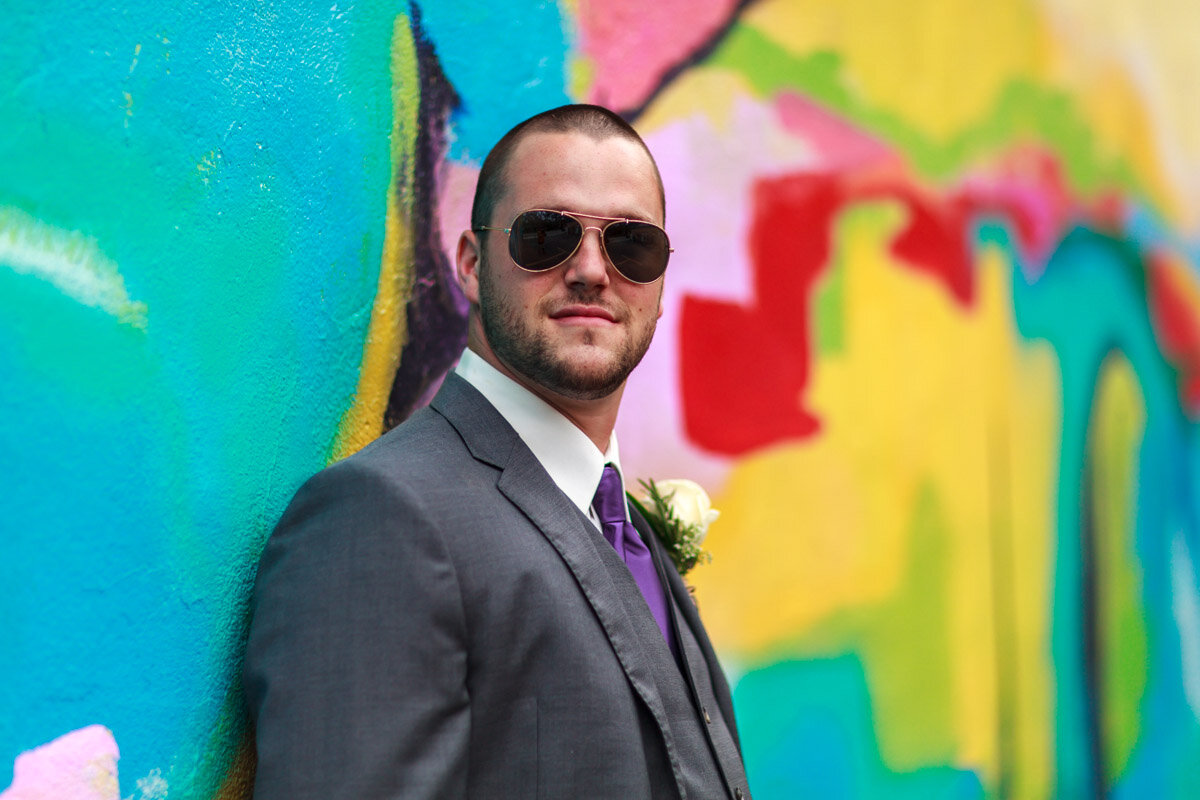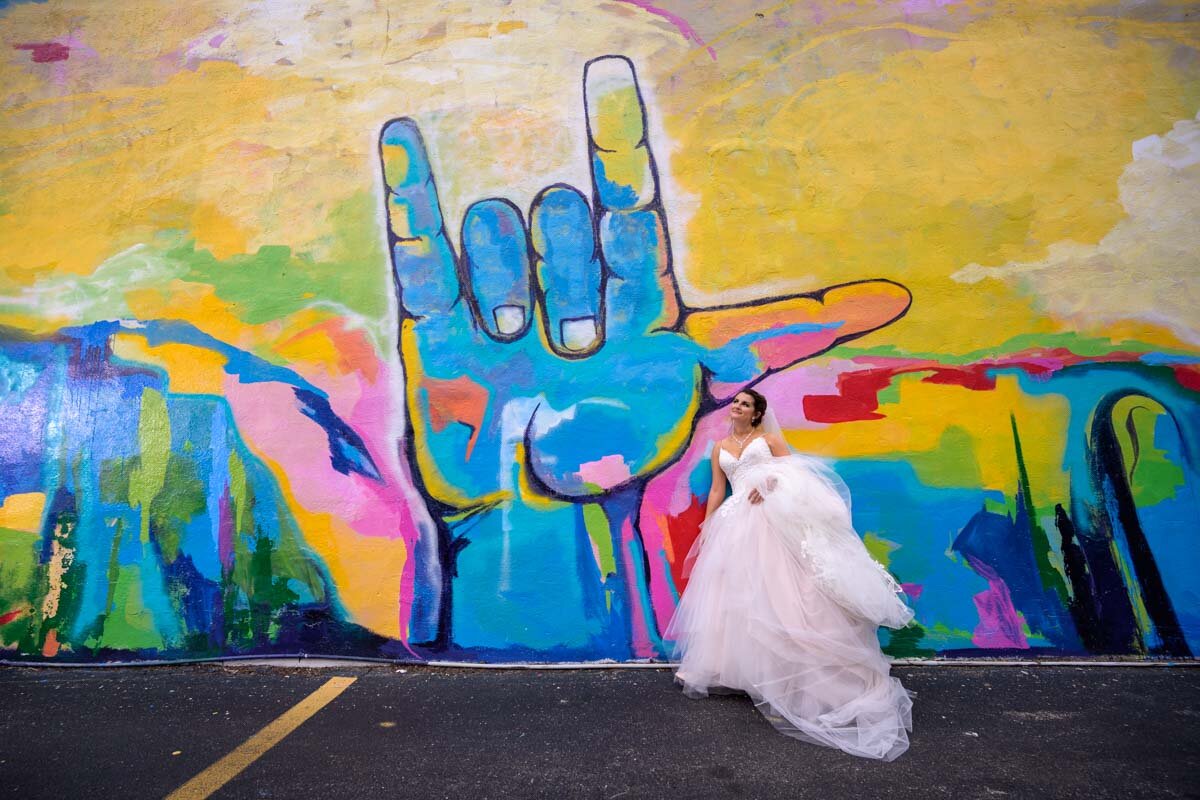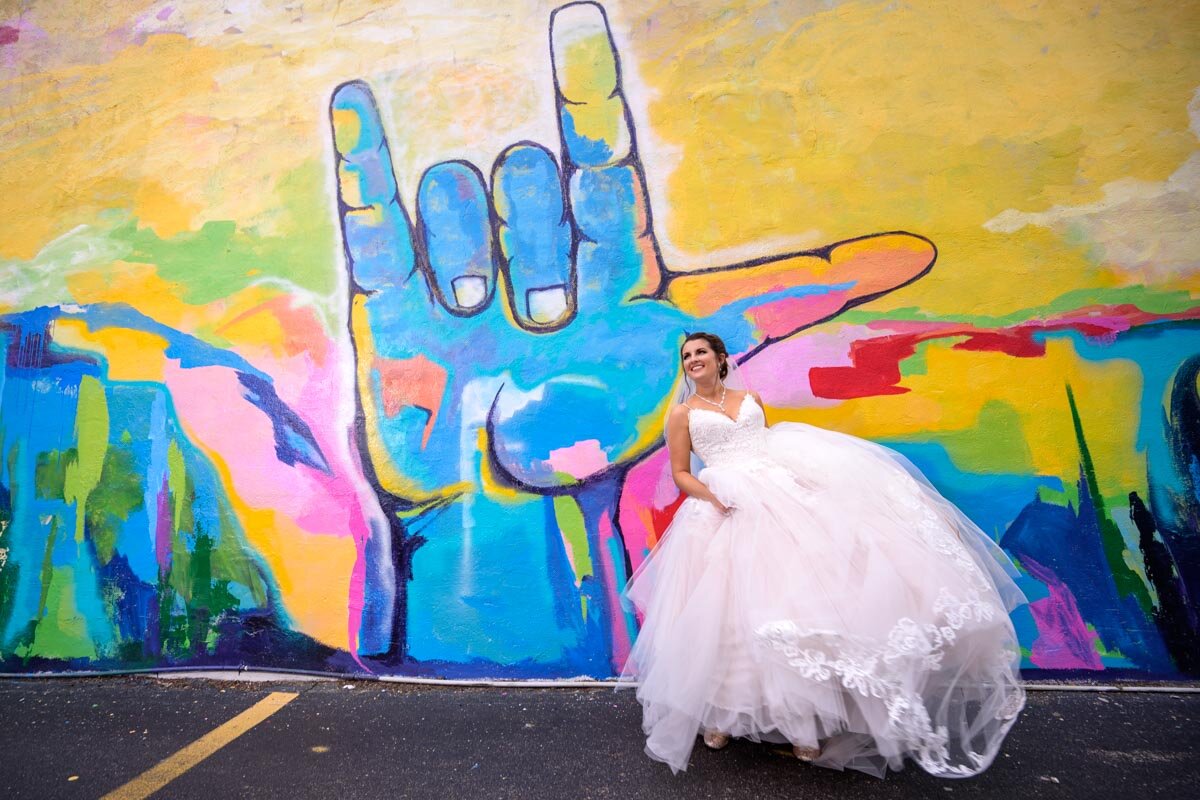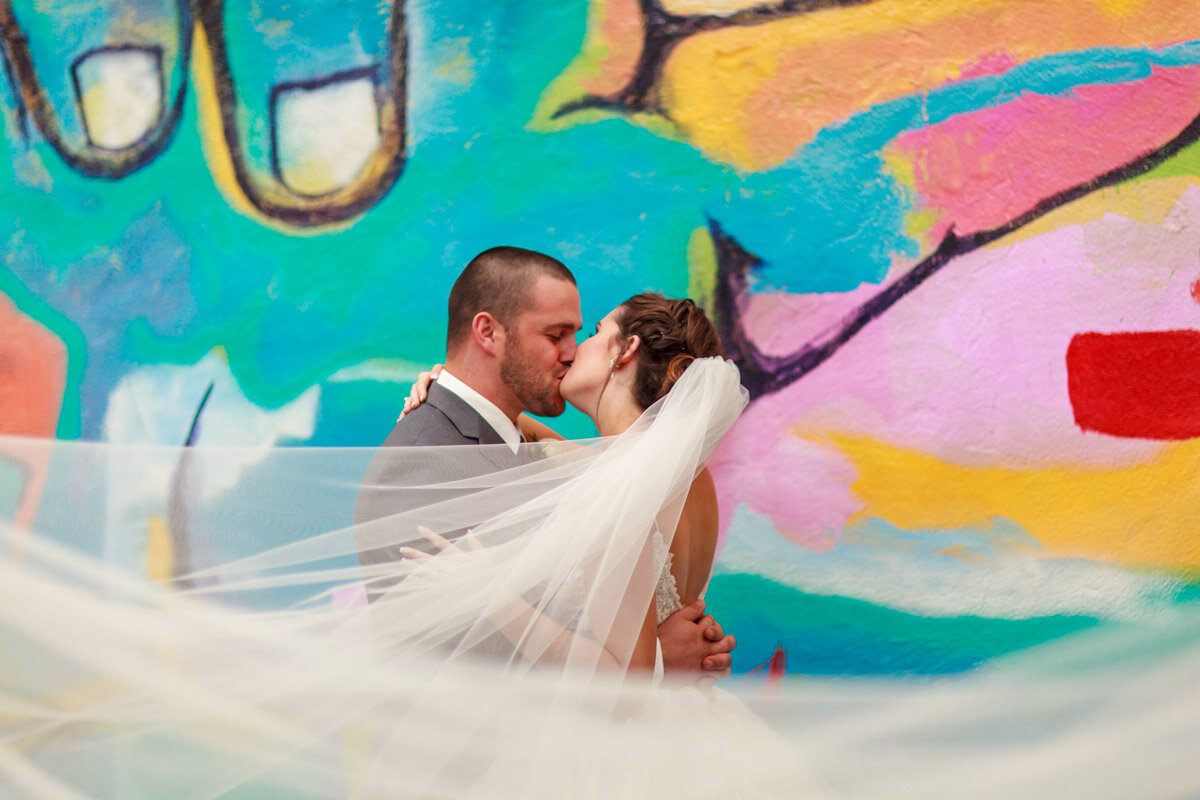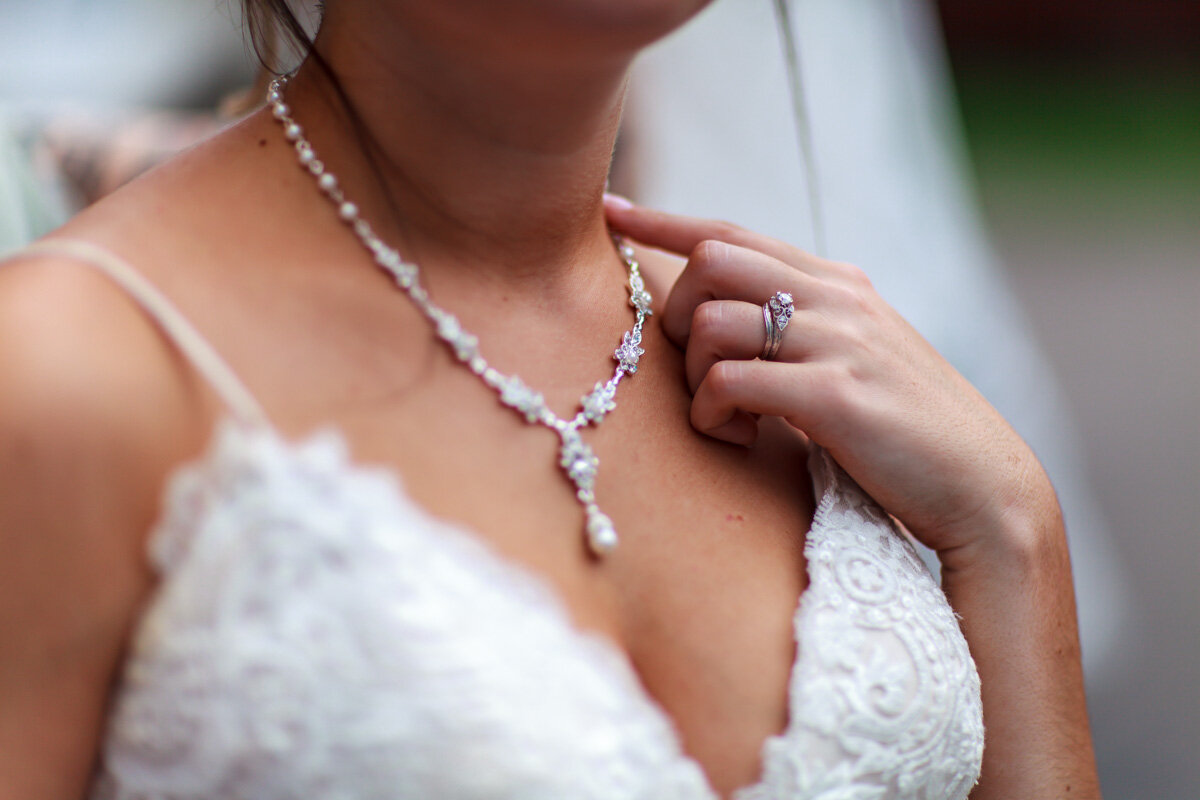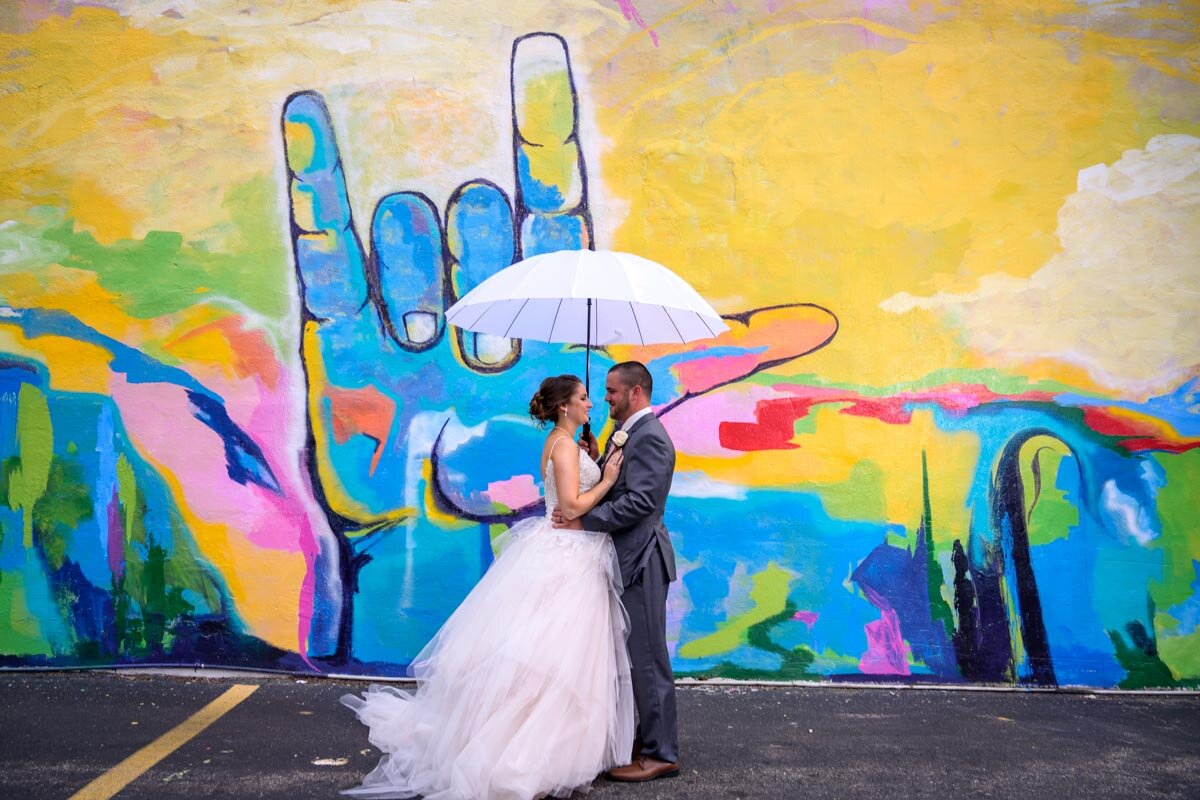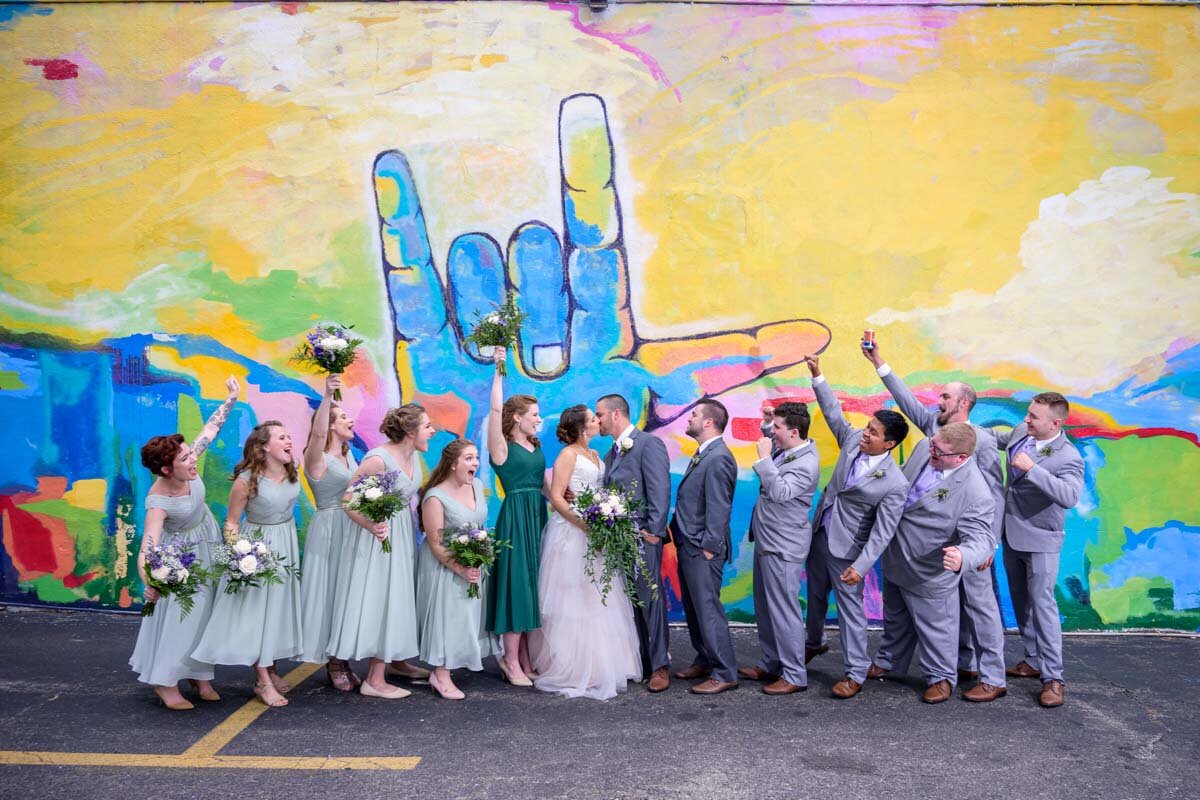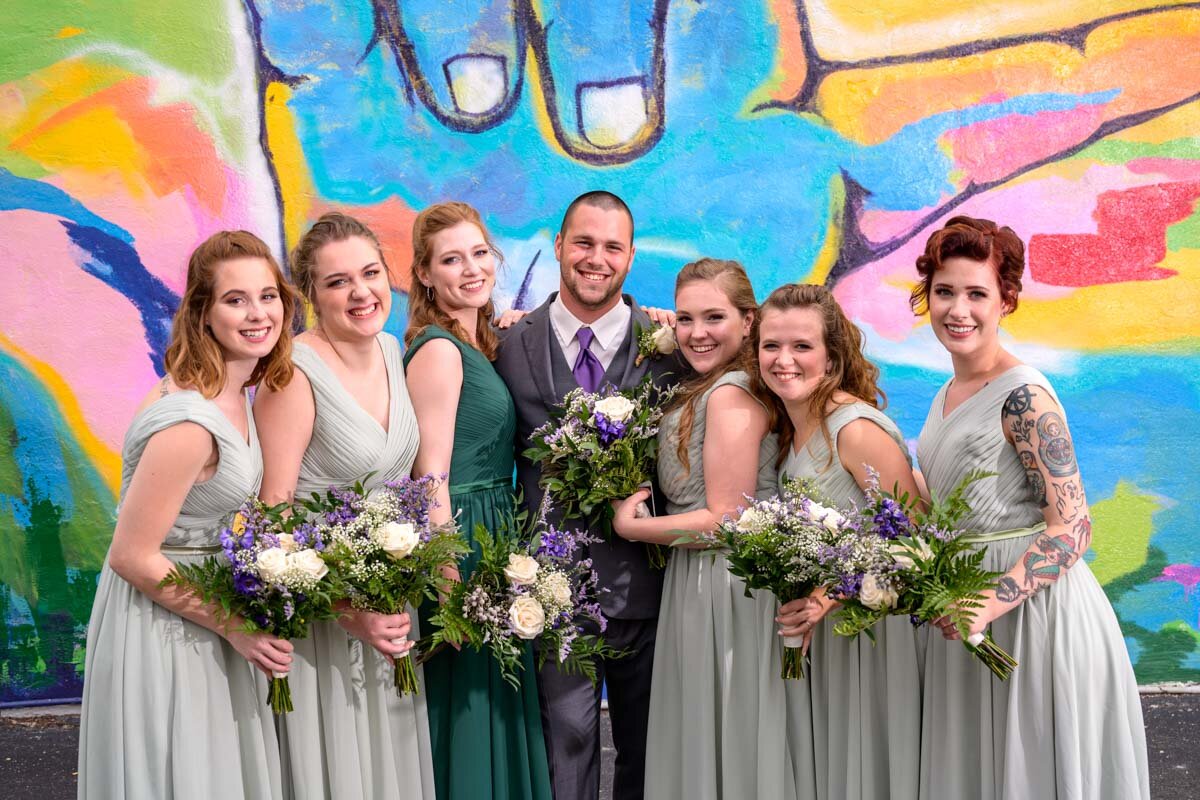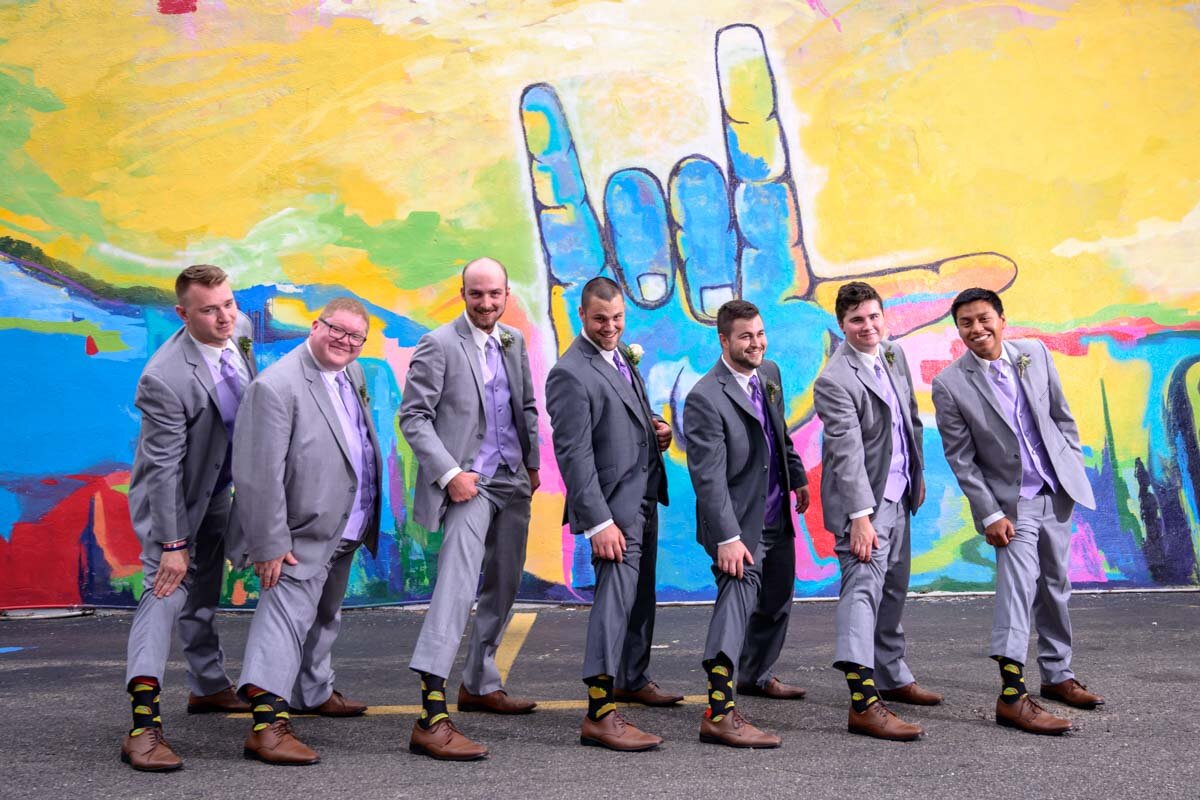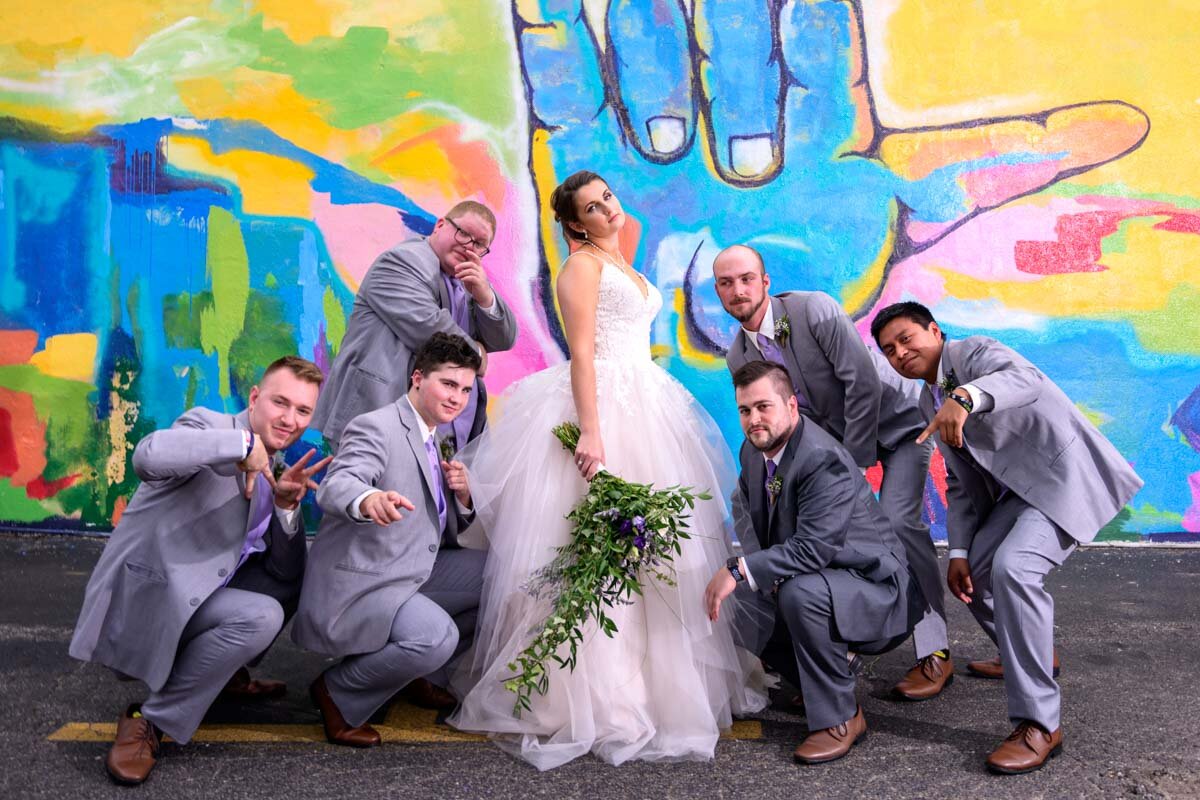 The next stop involved only the bride and groom as I wanted to use the brick building and red doors to help these two have stunning portraits.
The wedding party headed down to Crescent Park, one of our favorite places in Grand Rapids overlooking the downtown skyline.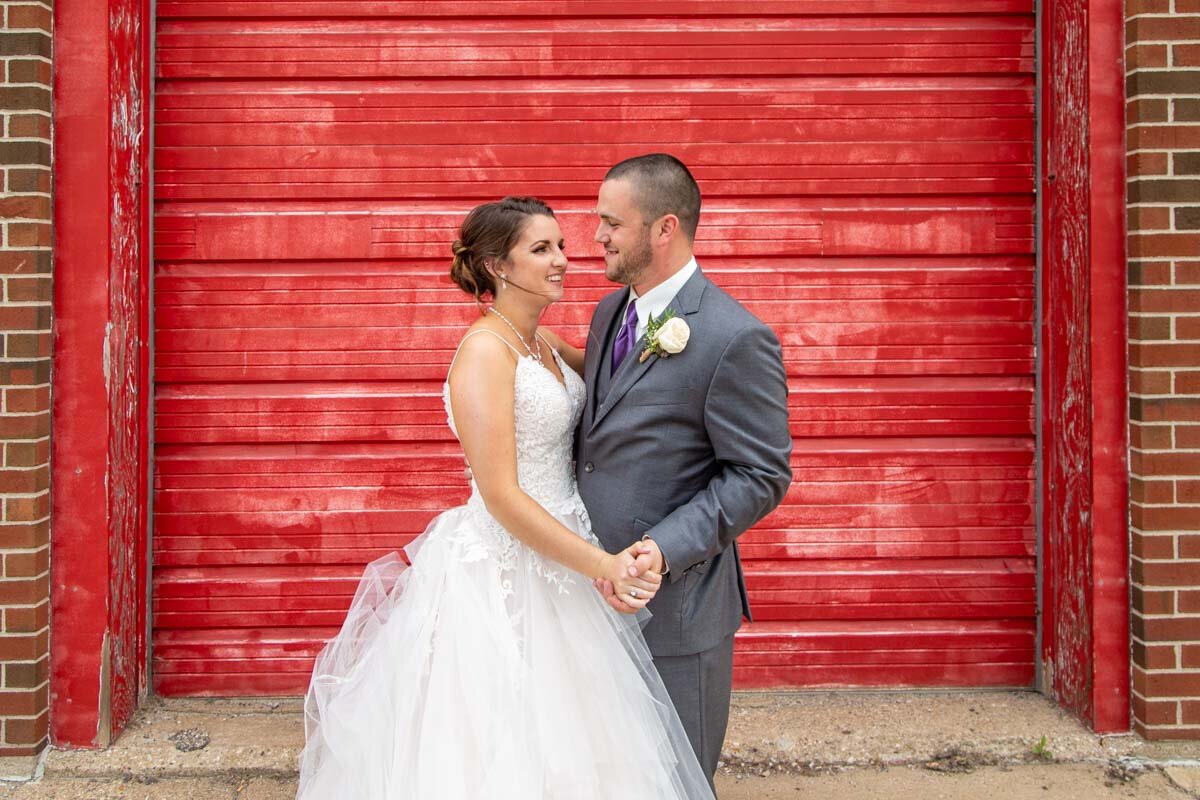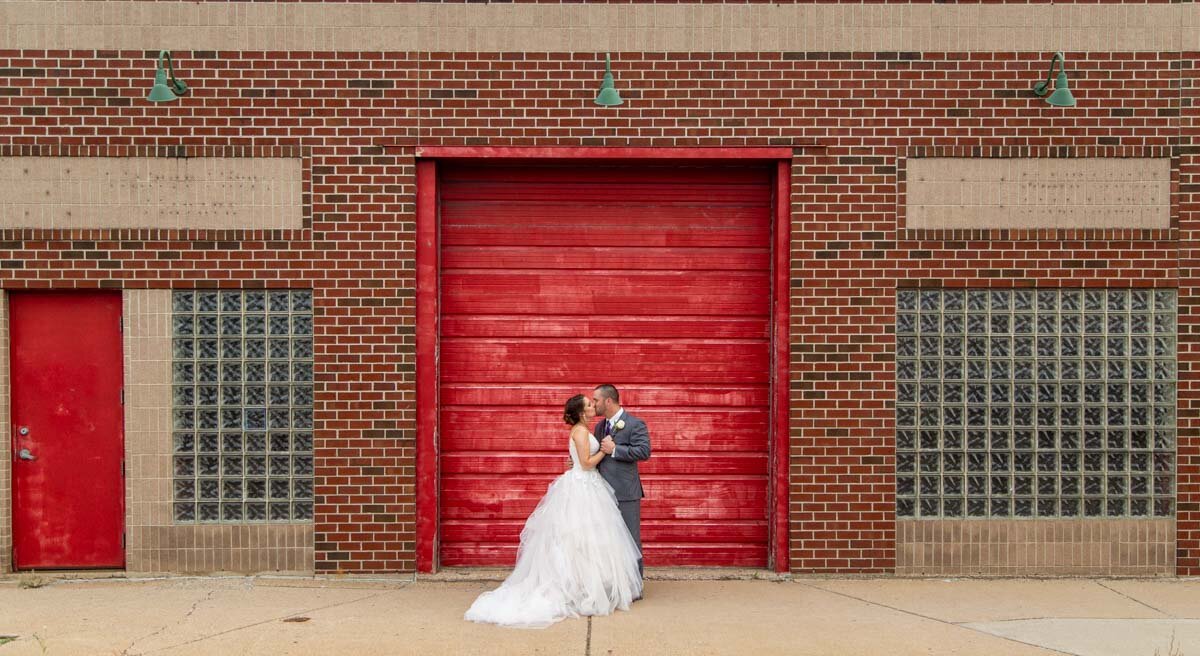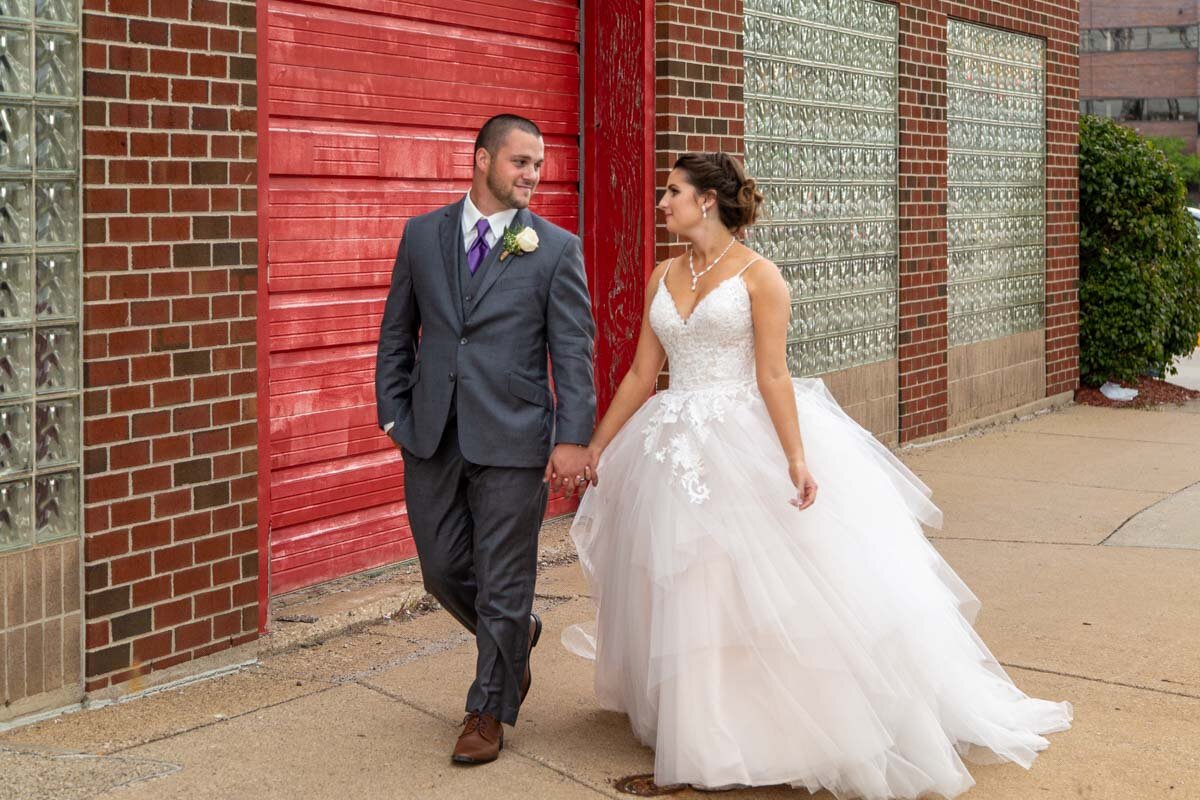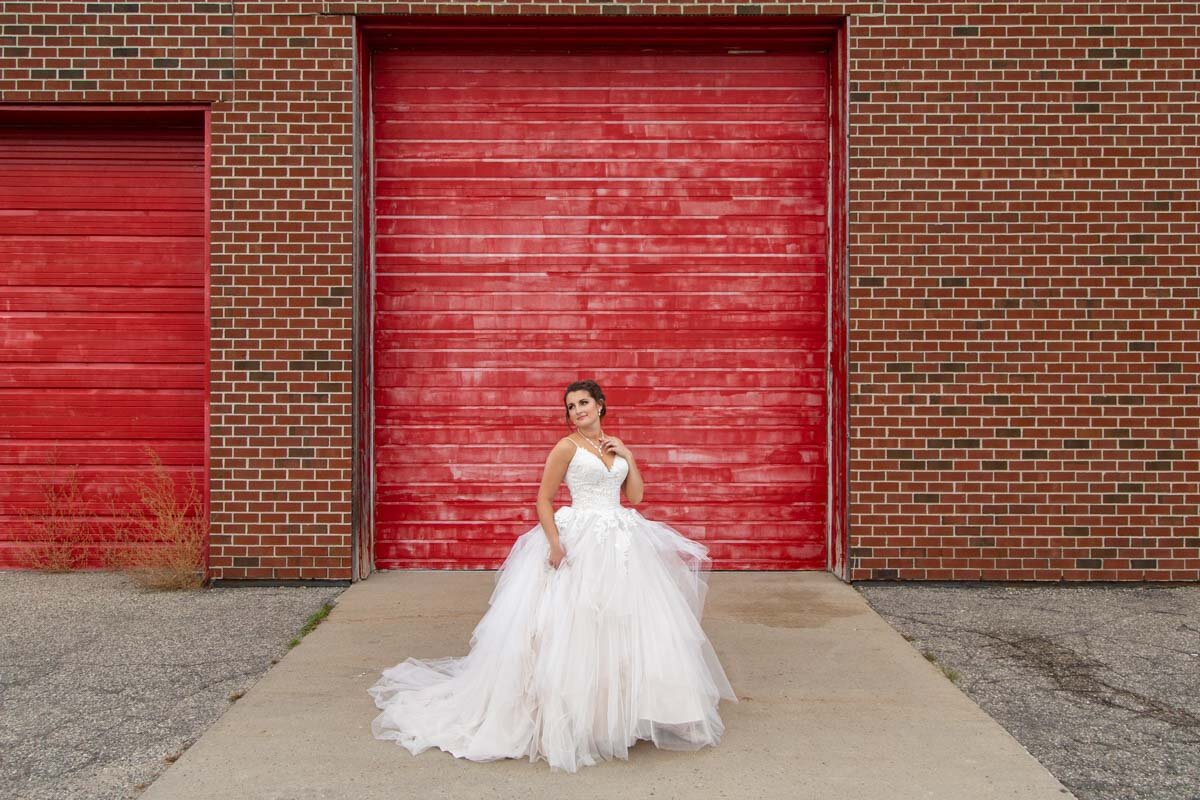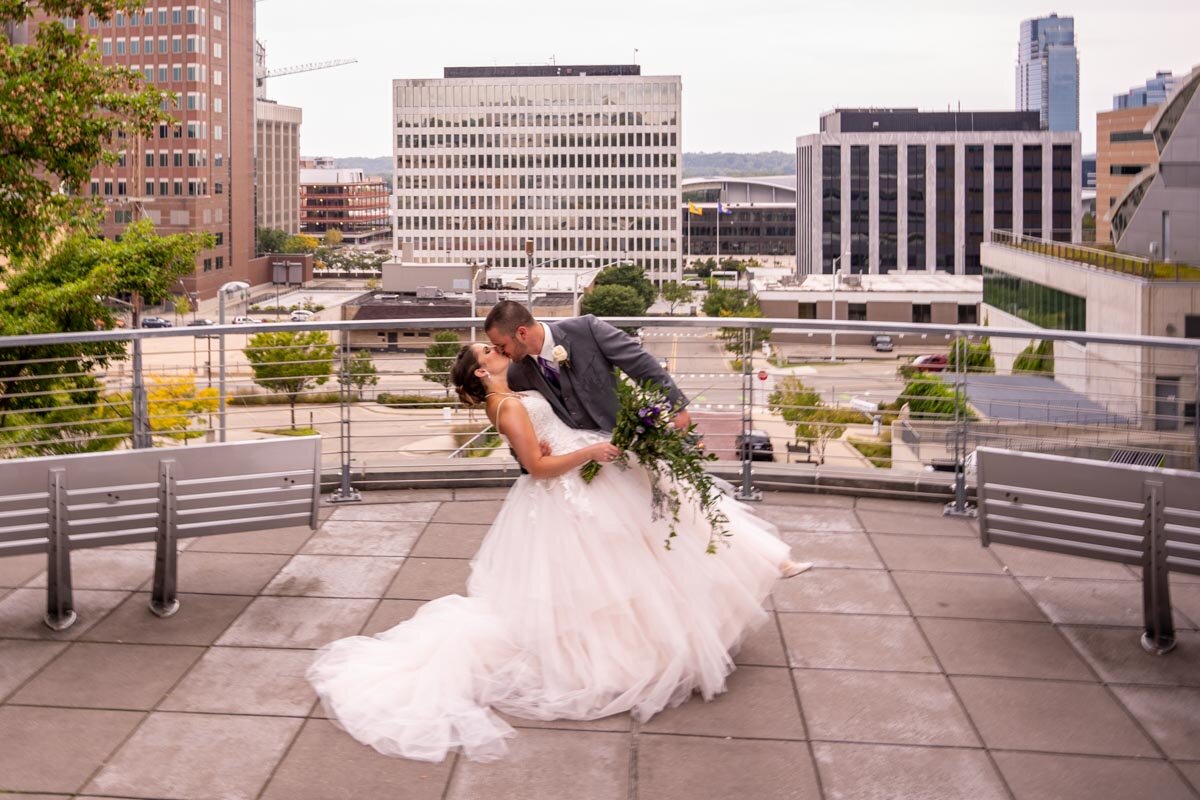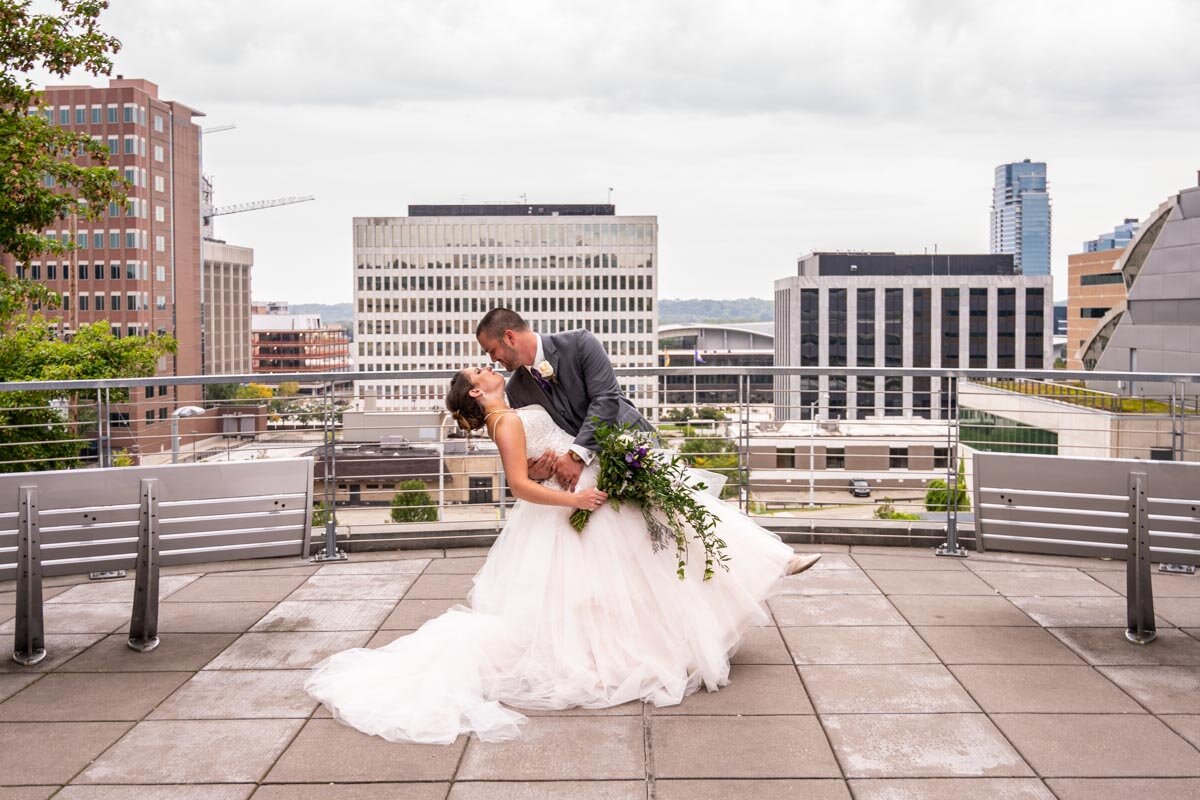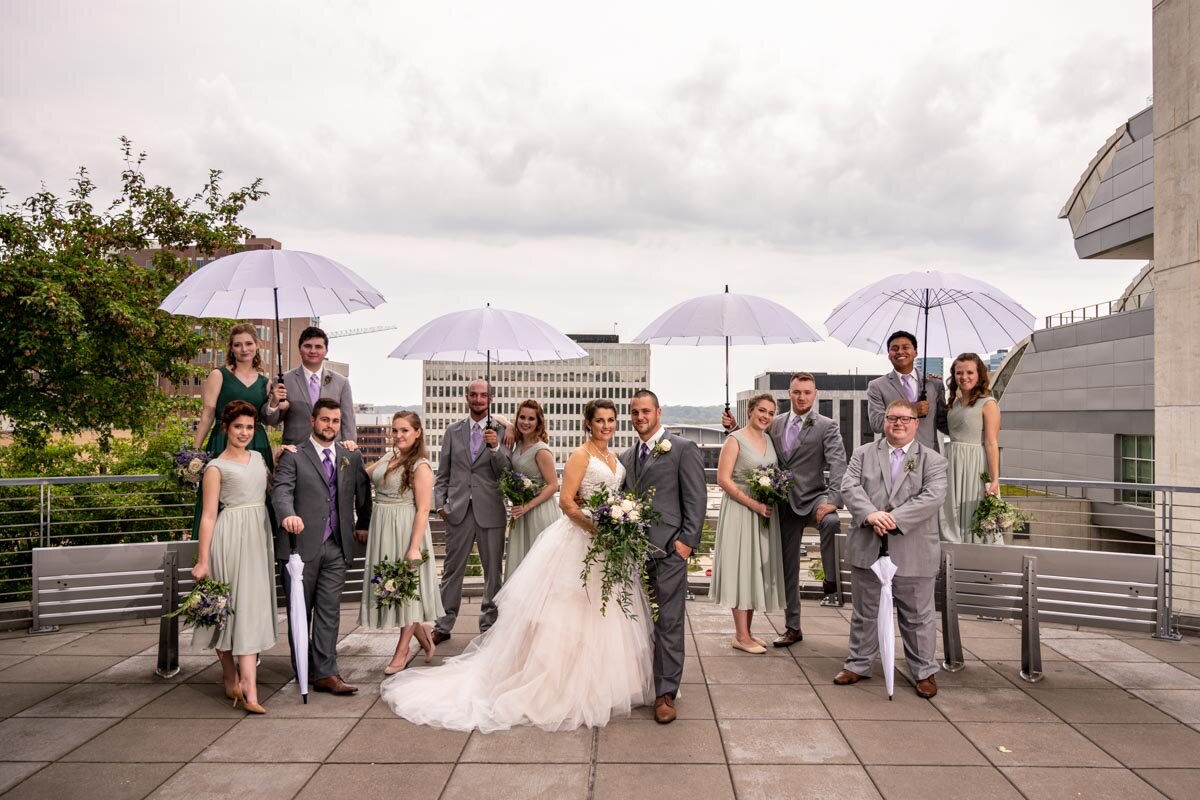 Post Family Farms is about a 20ish minute drive from downtown Grand Rapids and thankfully the weather cleared while driving (rain was threatening, hence the umbrellas, but everything cleared).
Using the farms' landscaped ceremony site as well as white barn as a backdrop allowed us to create wonderful portraits for Casey and Brandi.
The details of the reception, the wedding party entrances, speeches and cake cutting were all fun and games for Casey, Brandi and their guests.
Since these two met swing dancing, we knew it meant the dance floor would be full throughout the night. Needless to say, the DJ did a great job and the party did not disappoint.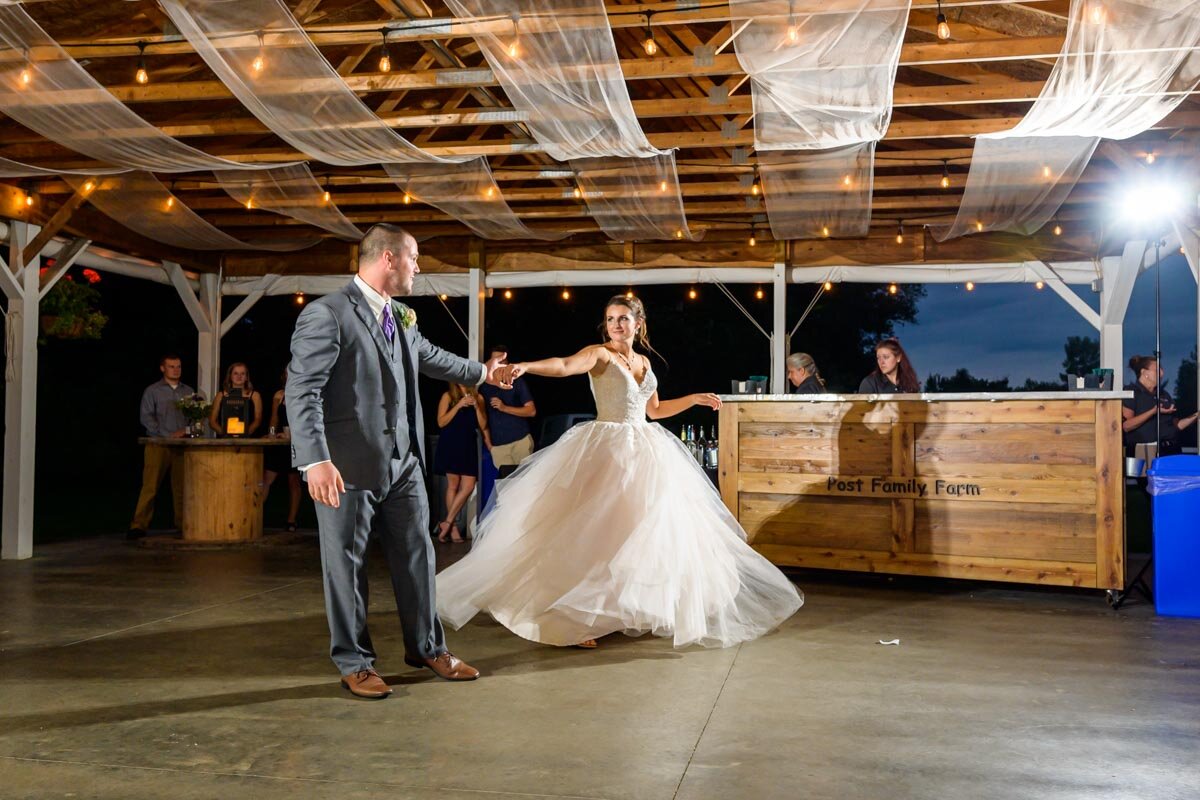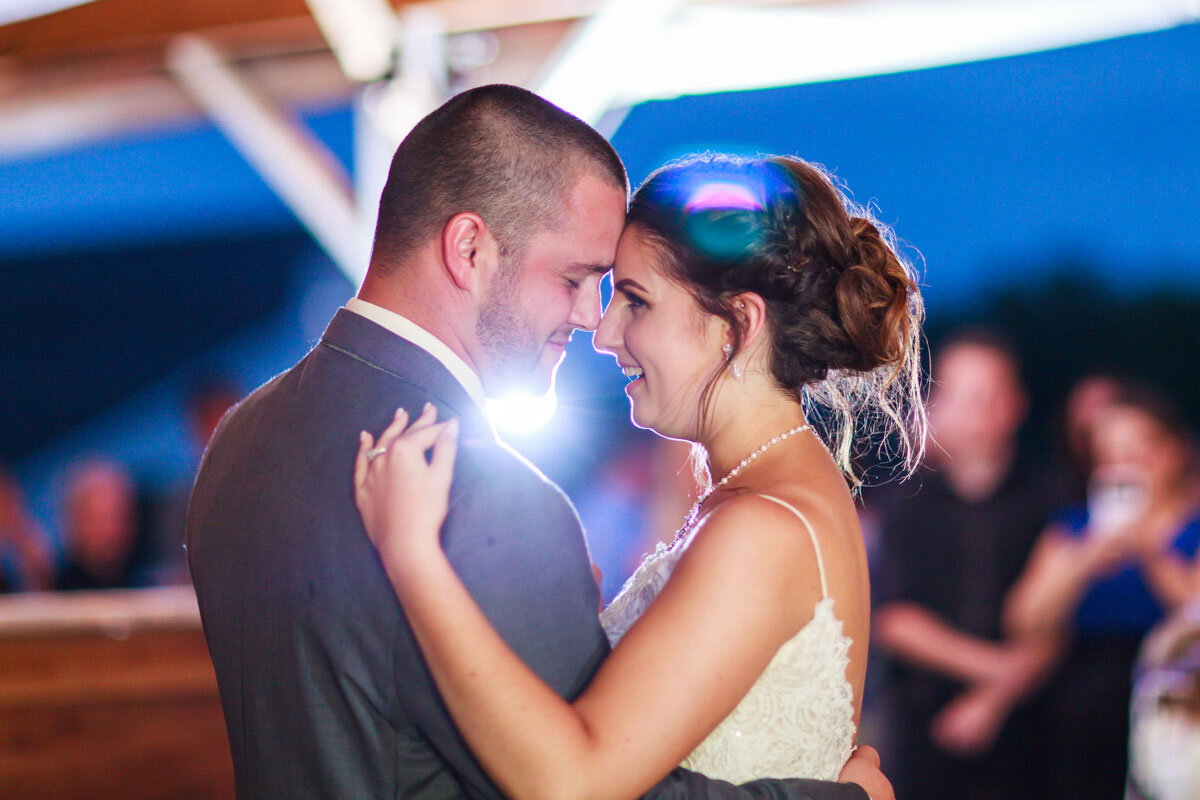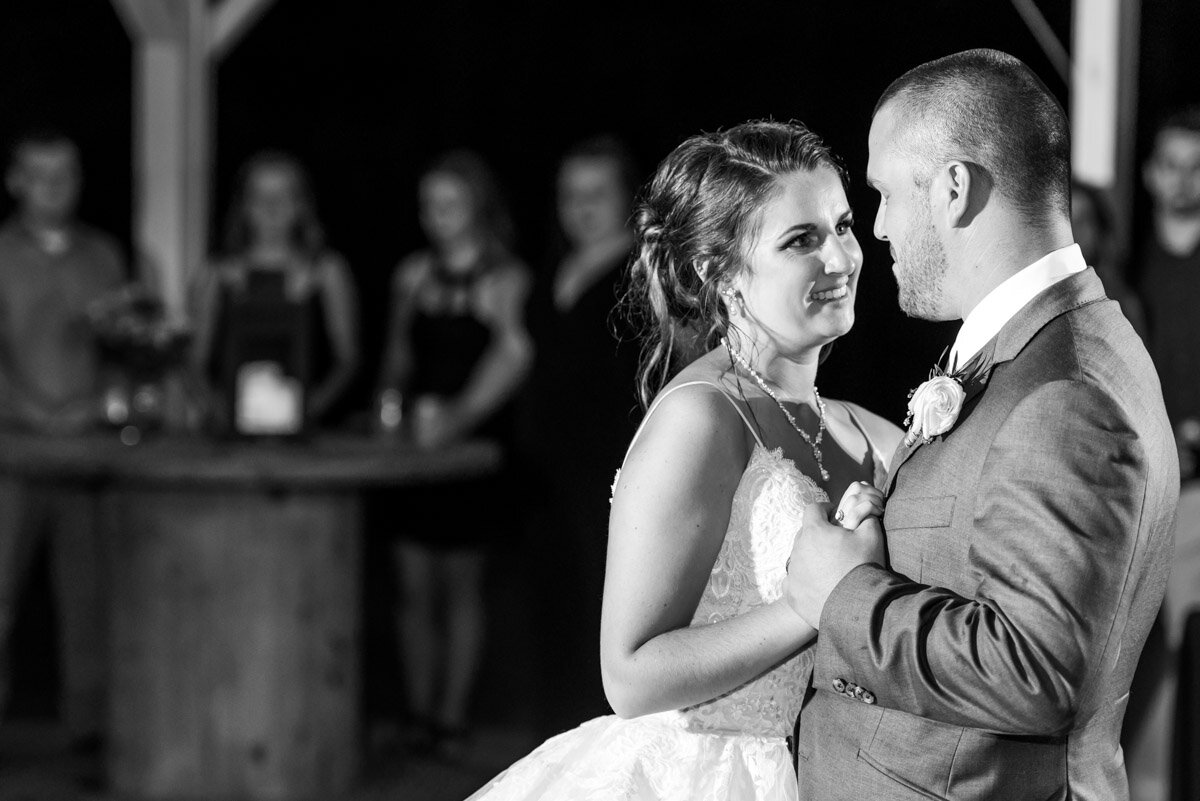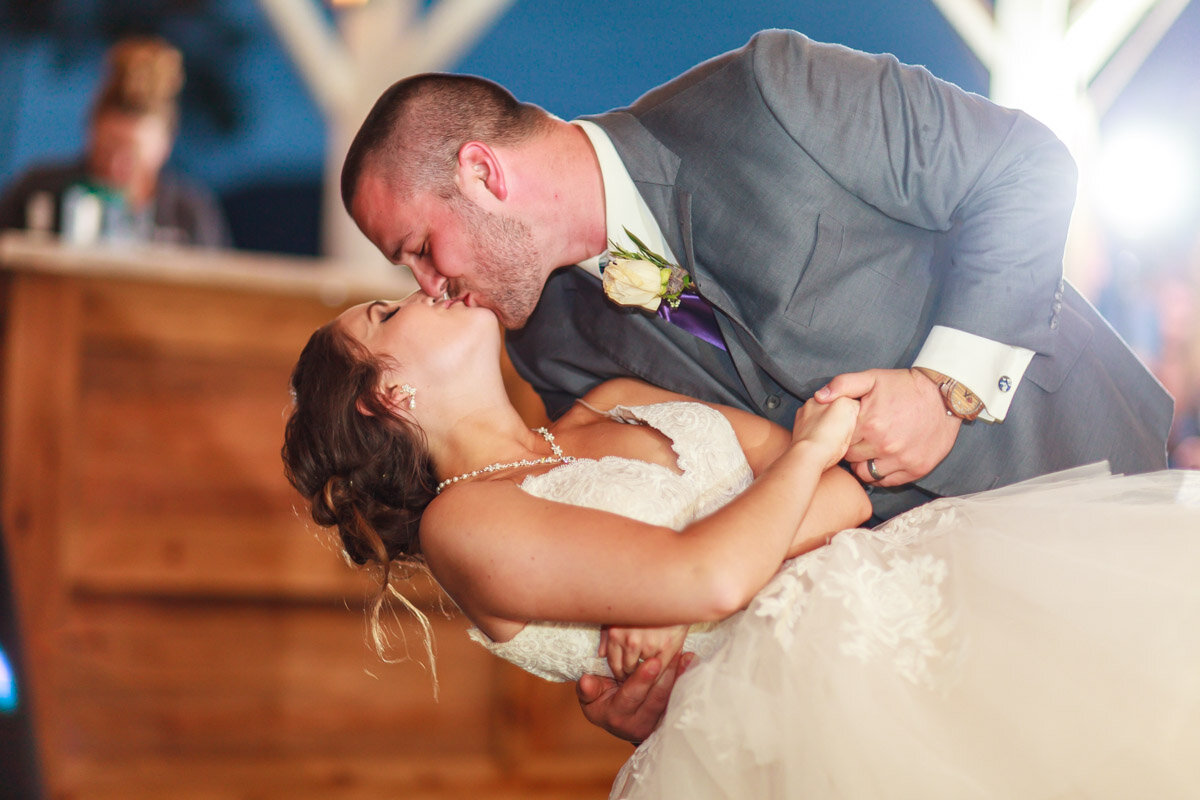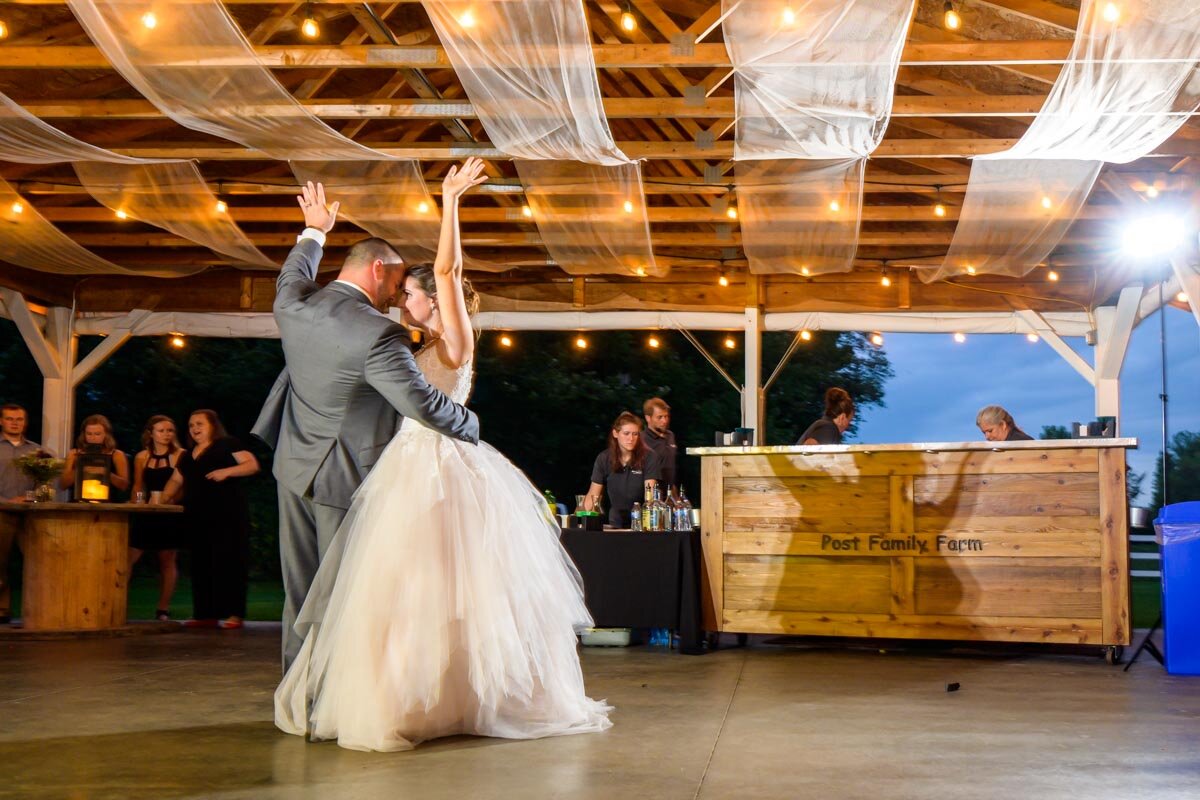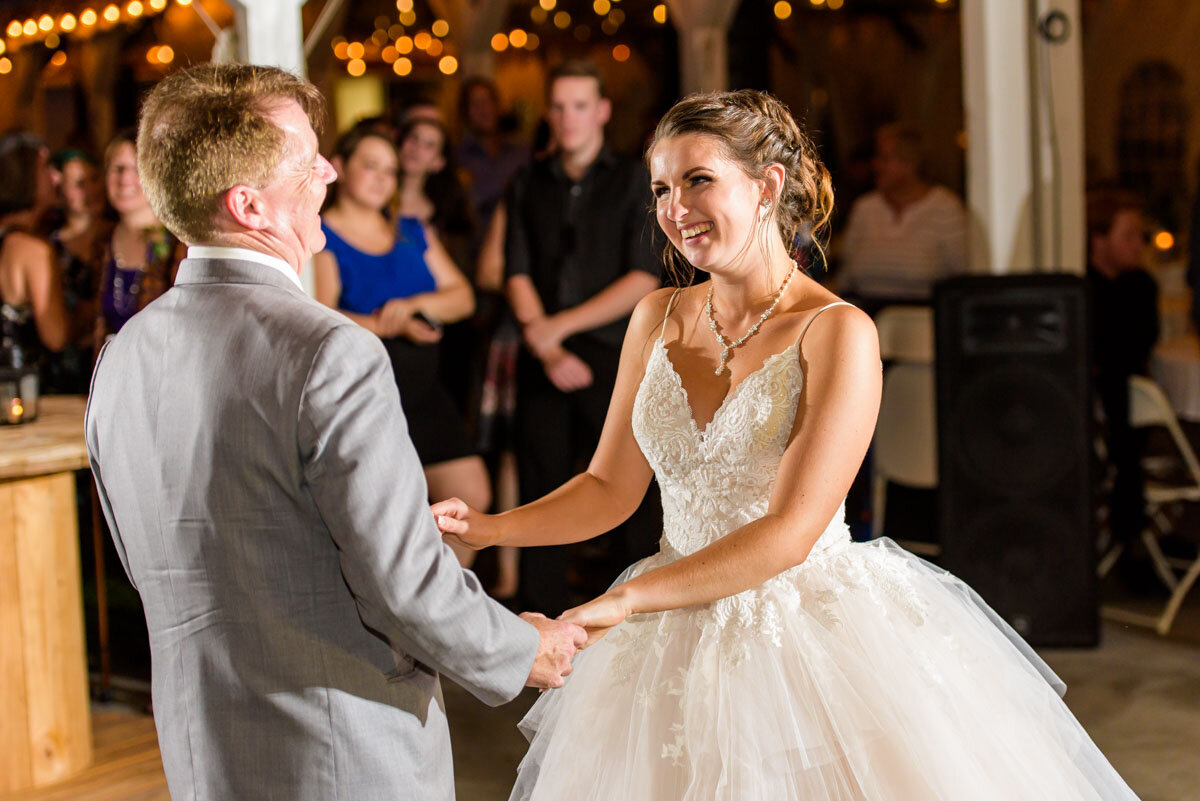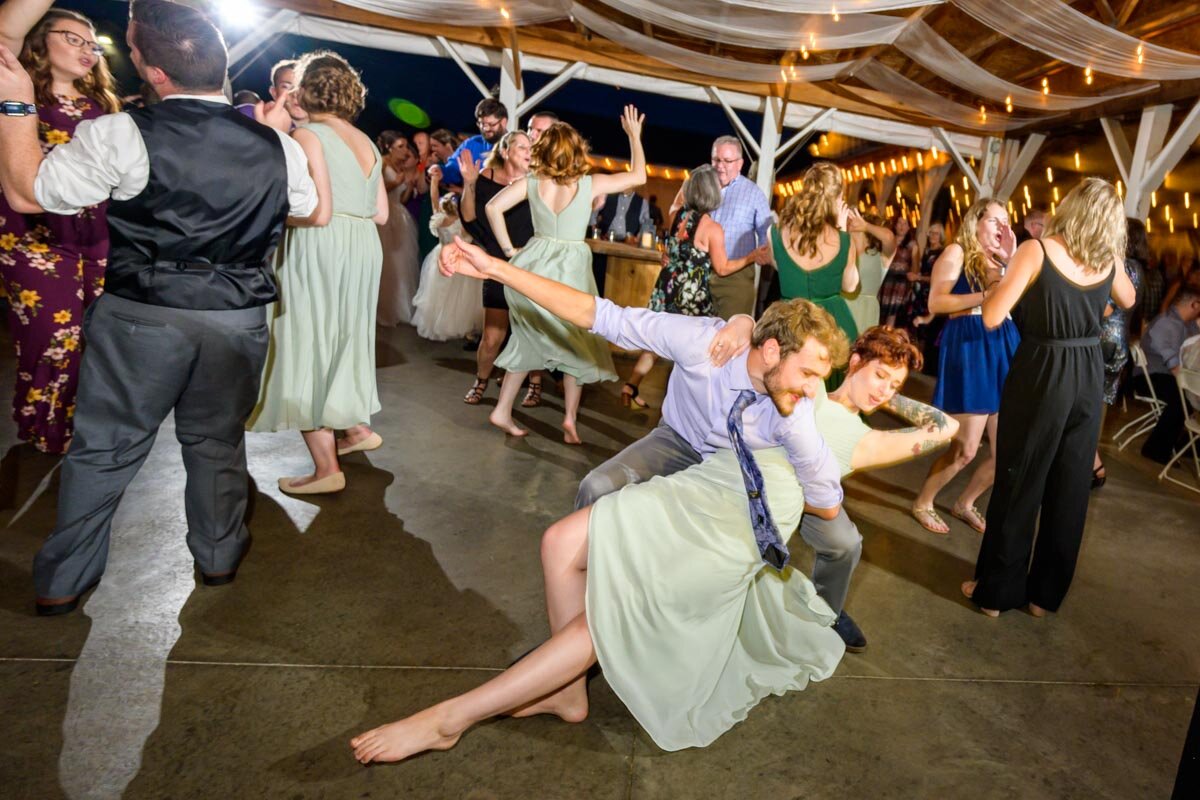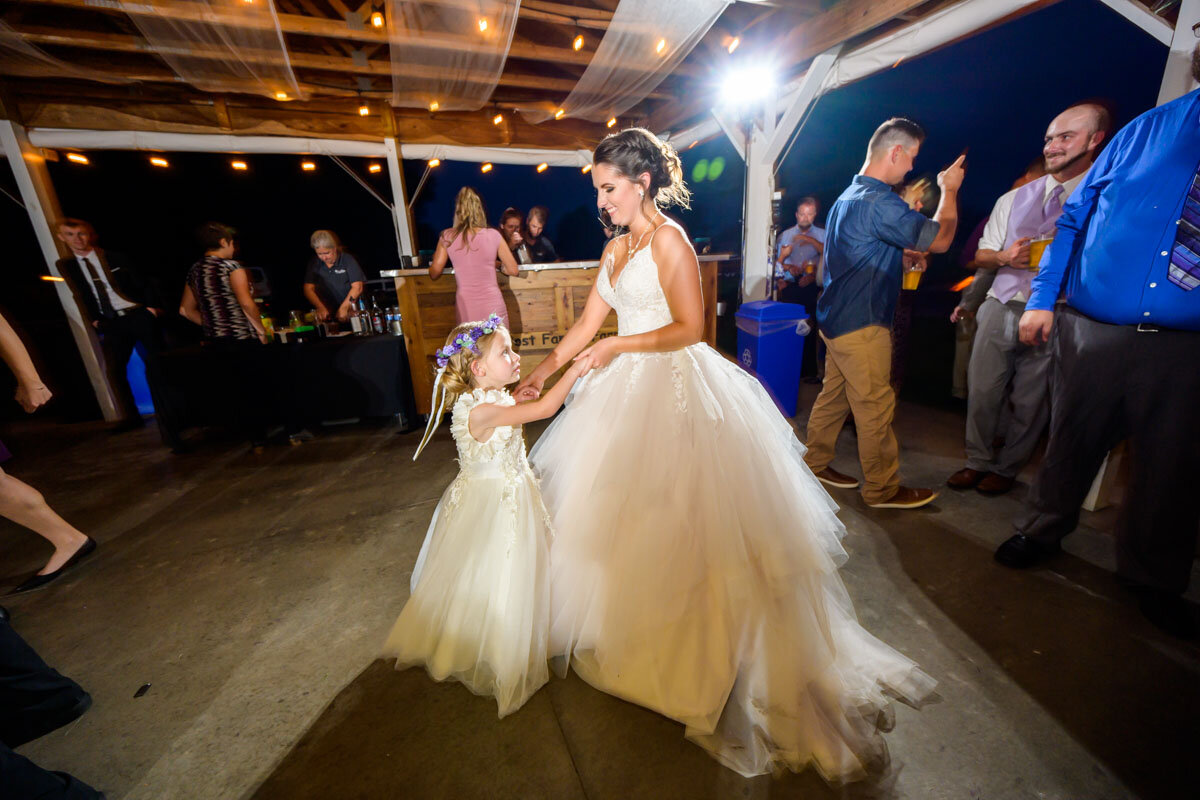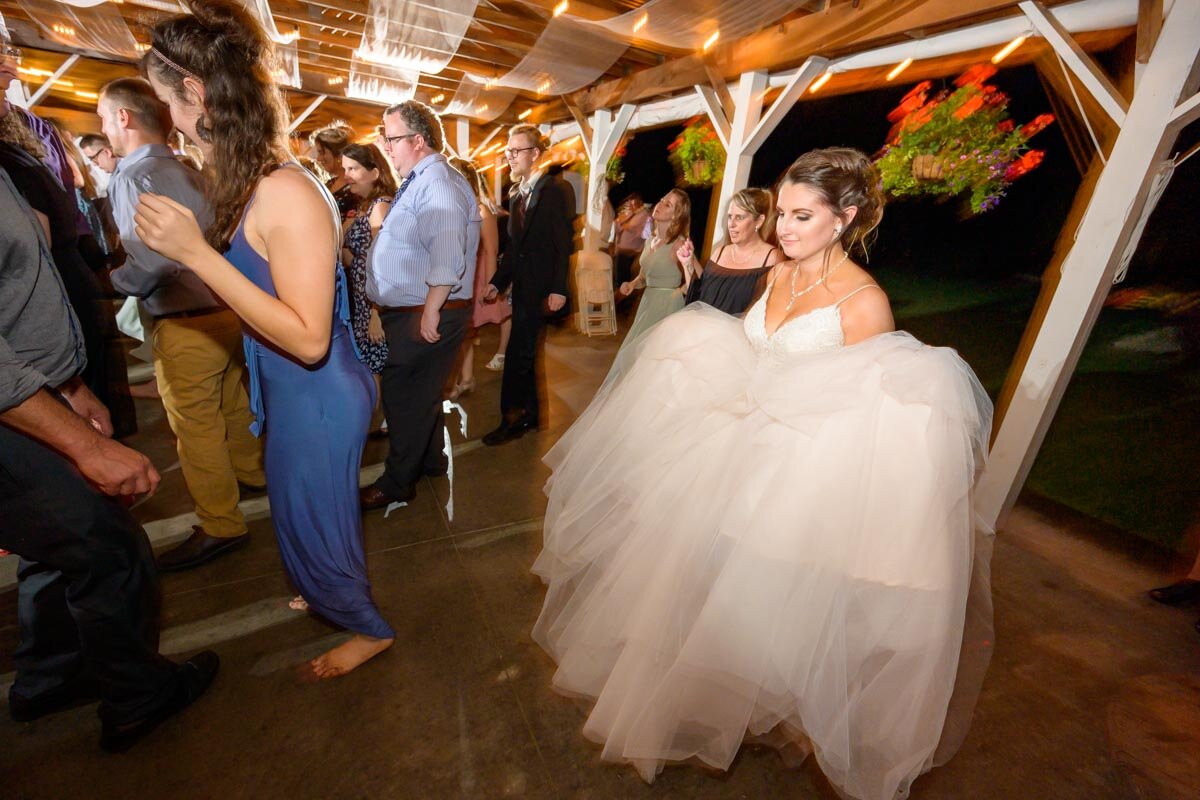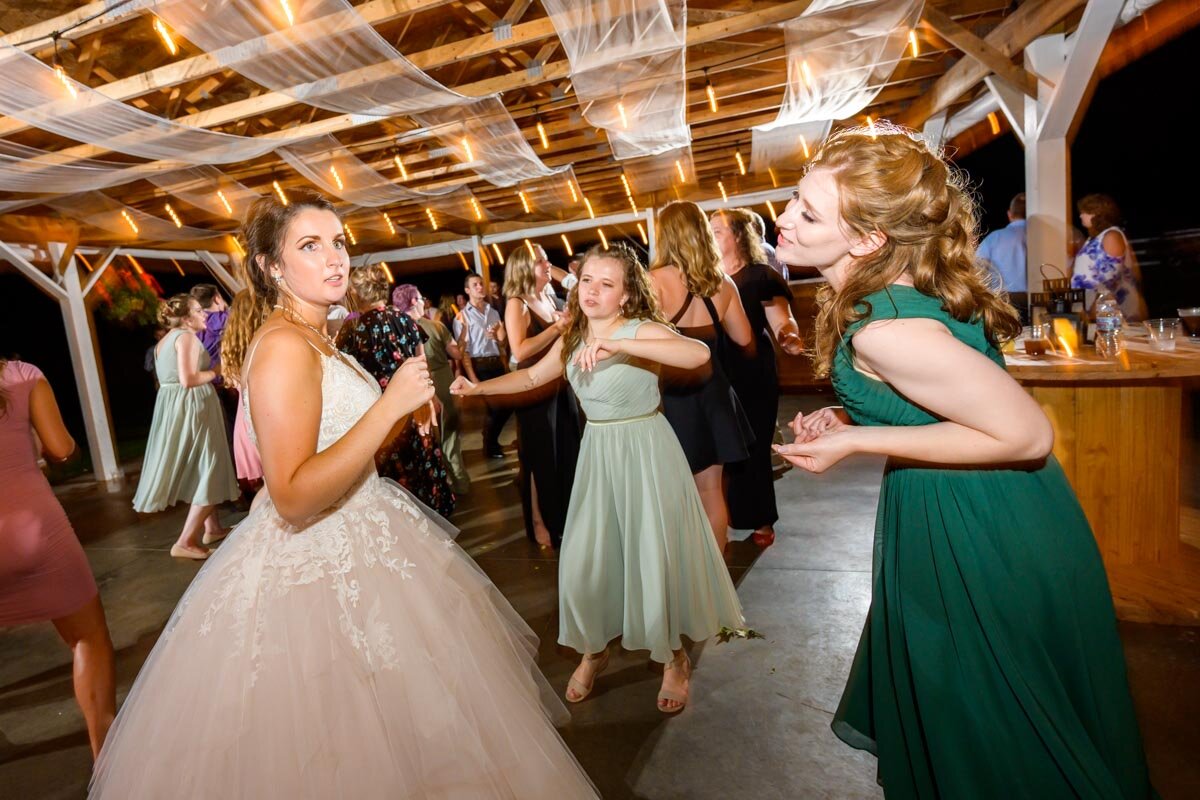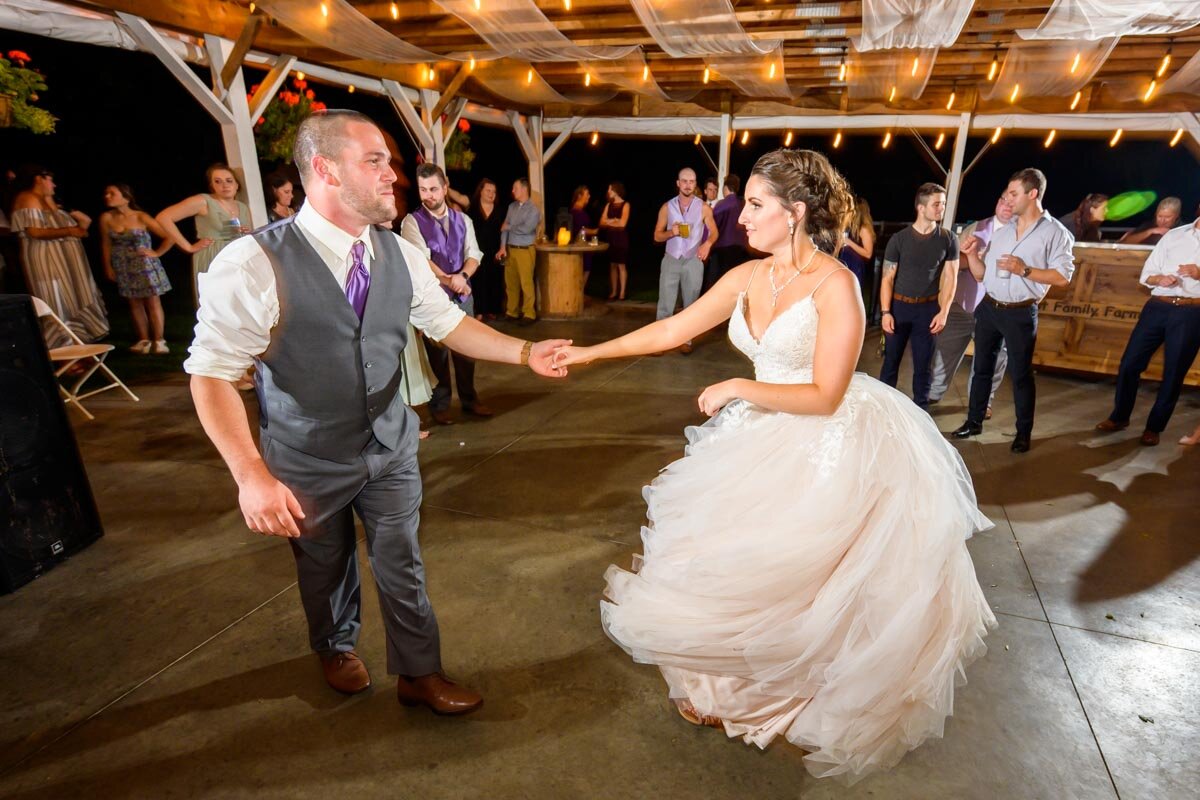 Tiberius Images Is In The Confidence Business. If You Want A Photographer You Can Trust To Help You Look Your Best On Your Wedding Day And Love Your Wedding Photos, We Would Love To Hear From You!