Scott + Kaitlin | Intimate Evening Wedding at Grand Rapids Downtown Market
Finding the perfect setting for an evening wedding in December can be a challenge in Grand Rapids. However, Scott and Kaitlin's choice of hosting their wedding at the Grand Rapids Downtown Market might just be one of the best choices we've seen for a winter wedding.
With under 100 guests, a dimly lit ceremony with candles and strung lights, their wedding was intimate, beautiful and fun — all the things they said they wanted for their day.
These two knew one another back in high school. After a few years of losing touch, they reconnected and it wasn't a question of "if" they were going to get married, but "when".
These two left it up to us to choose locations around the market and ensure they looked confident and comfortable in front of the camera.
The details that Scott and Kaitlin put together for their day were wonderful and the Downtown Market was a perfect backdrop (in all honesty, a photographer's playground).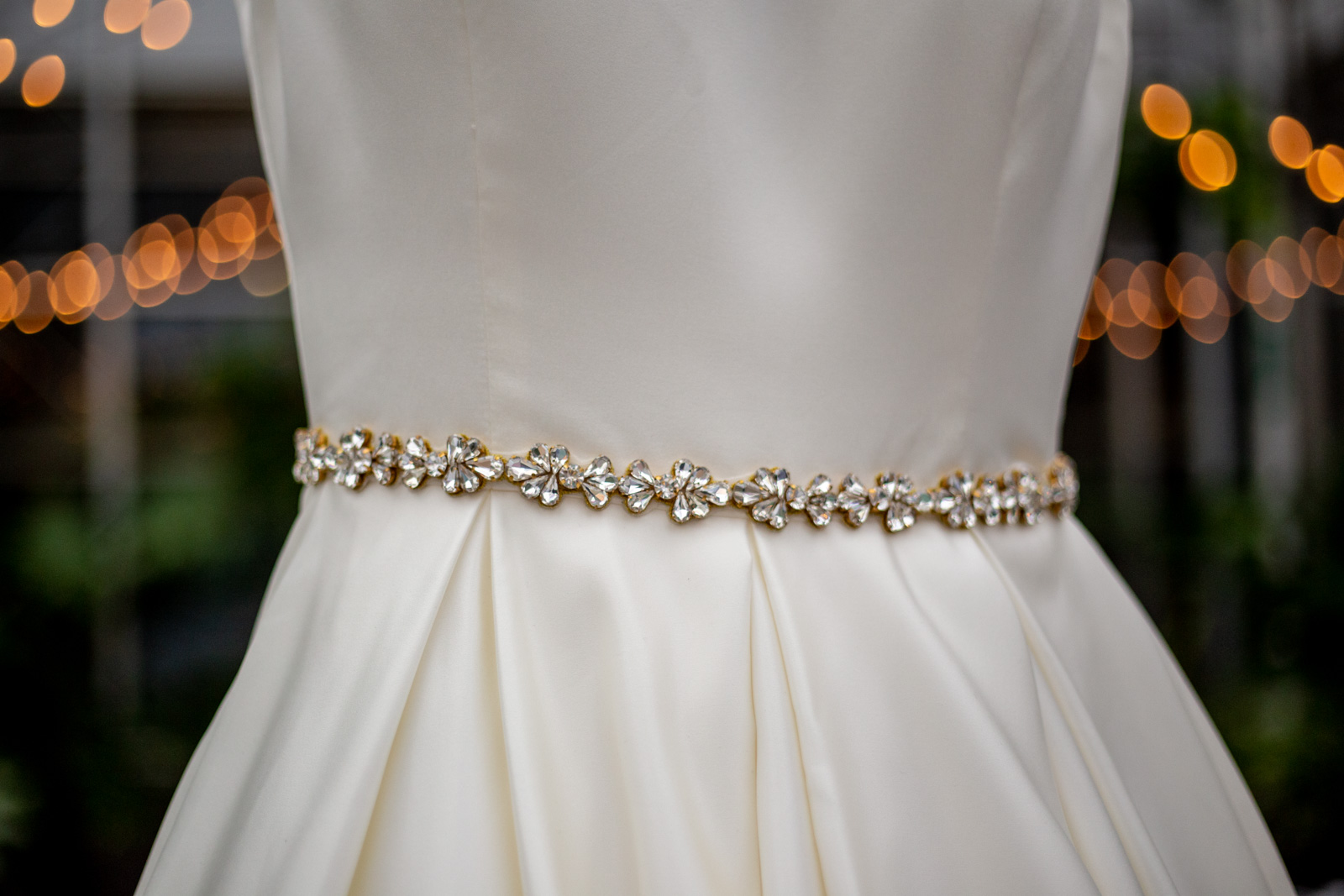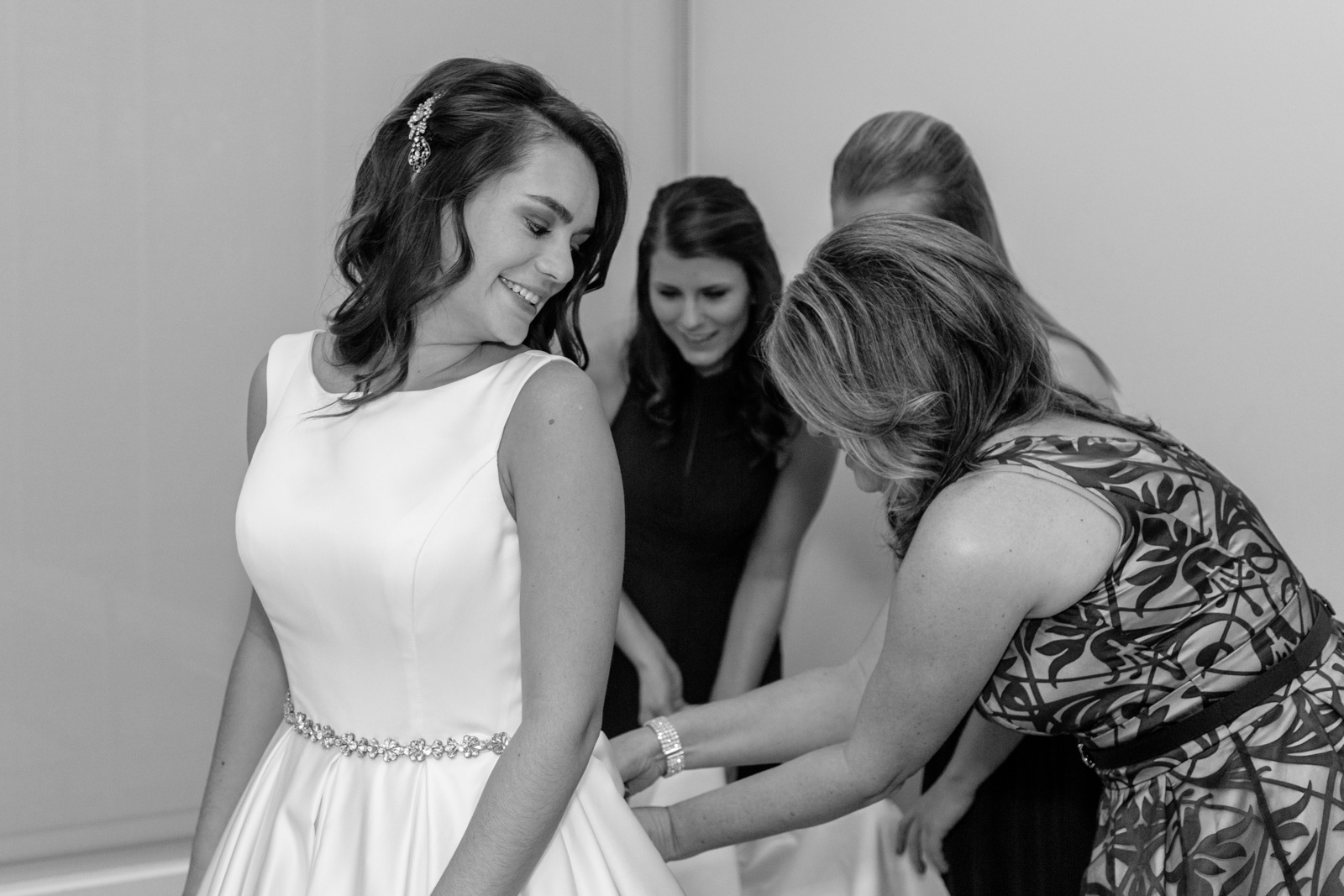 First up for photos was Scott and his guys.
Though they decided to mix and match where the guys and girls were standing for the ceremony, we took a few portraits of Scott with his groomsmen just after our arrival.
Then it was Kaitlin with her bridesmaids.
When couples are surrounded by friends and family, it's simple to help them feel comfortable in front of the camera.
It was our job to help manage the day's timeline and ensure that we captured all the moments they were looking for.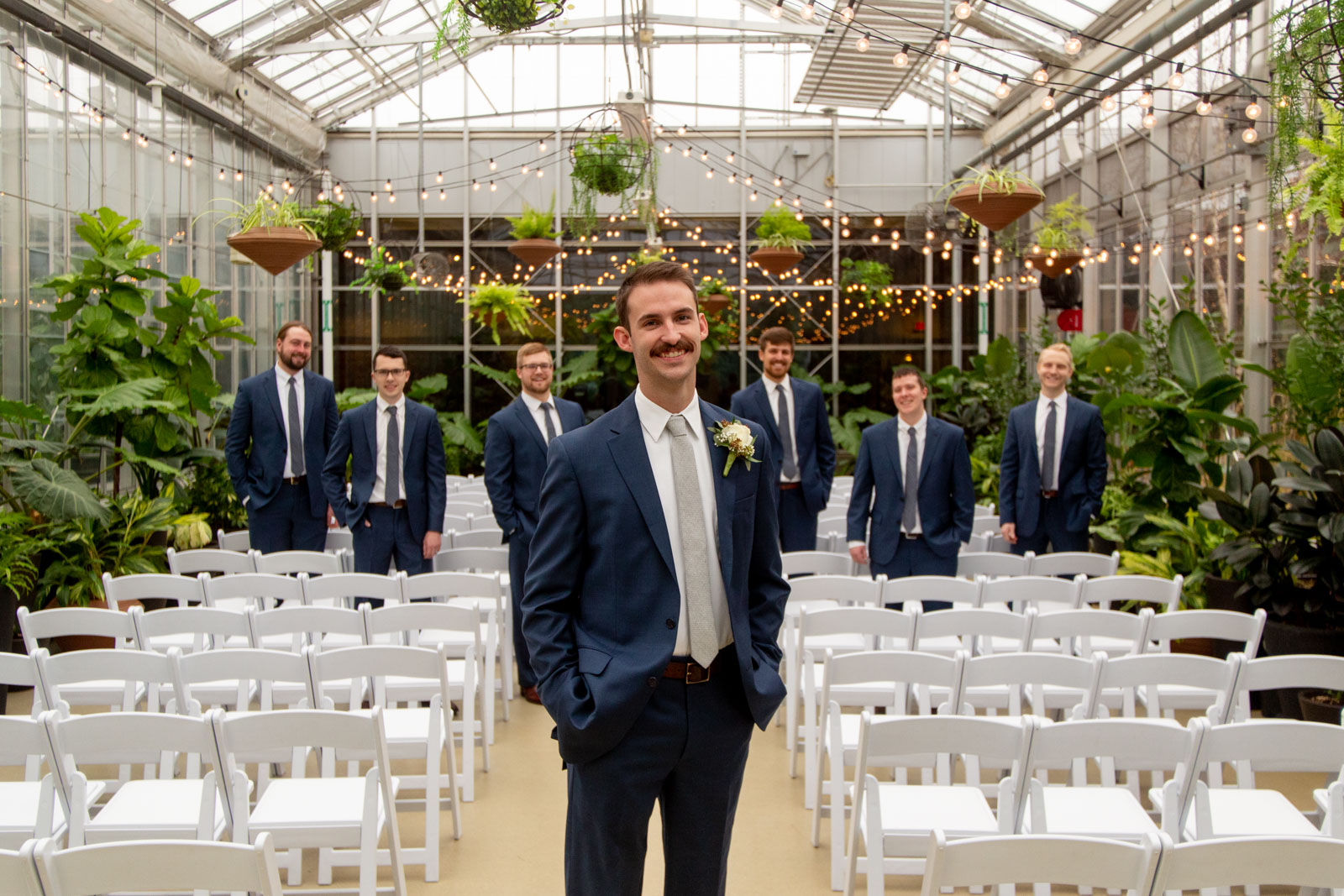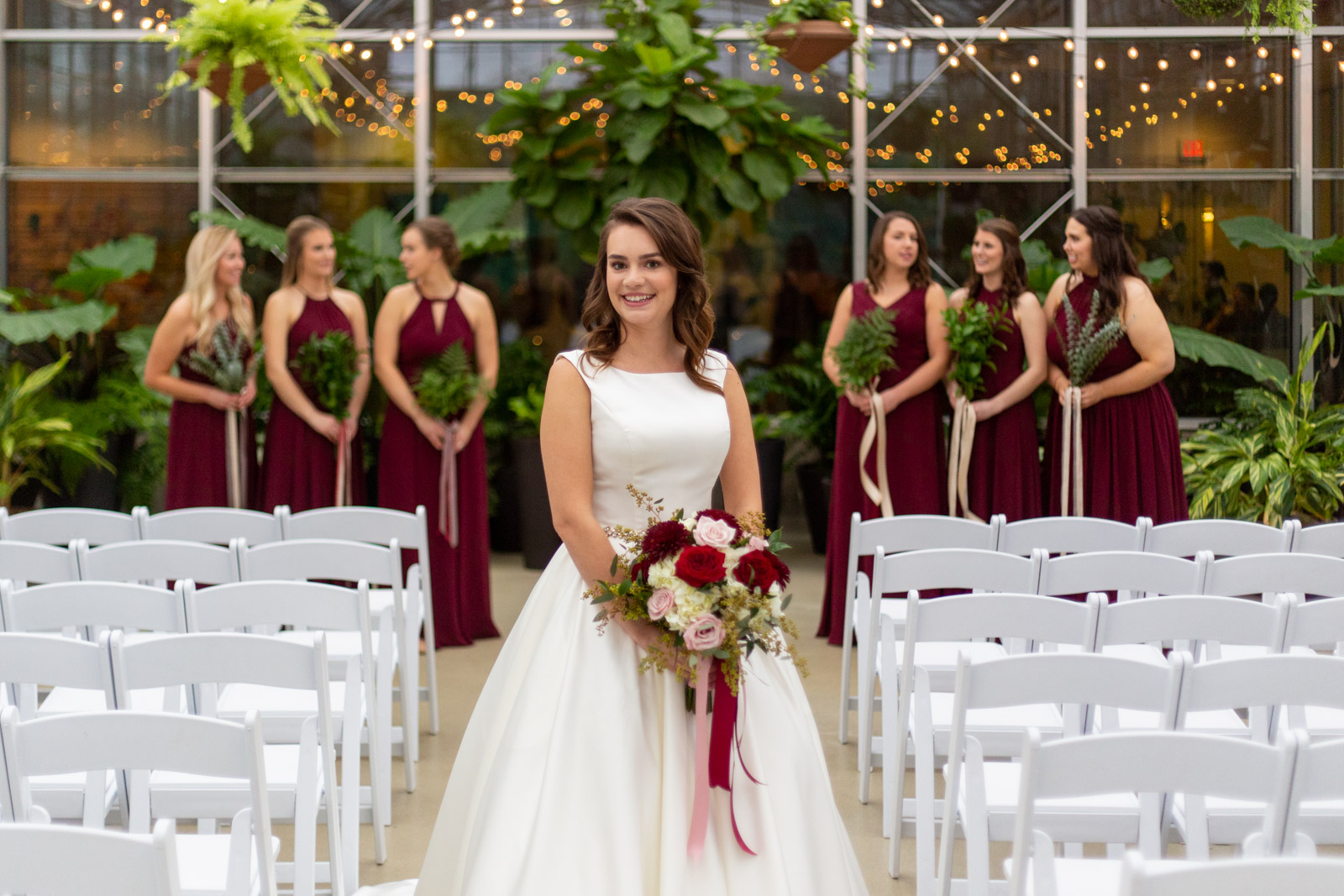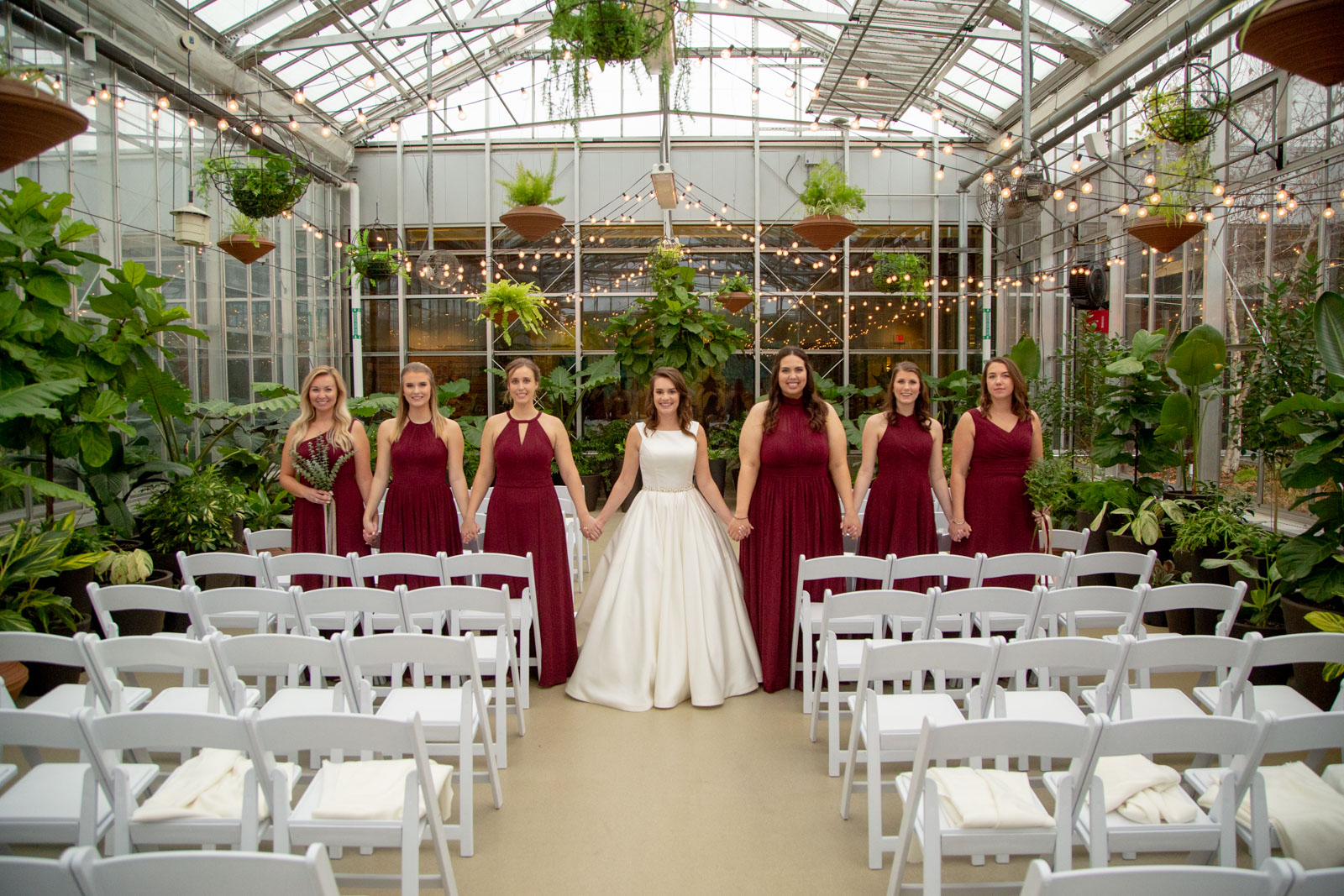 A first look for Scott and Kaitlin meant they could get through their photos prior to the ceremony, which meant it would be time to enjoy the party and time with guests.
The Downtown Market and their ceremony space was a wonderful place to give them that intimate first look they were hoping for.
While their setup team finished in the ceremony space, we headed outside (yes, into the cold, snowy winter) for a few portraits. We also utilized the main level of the market, visited Love's Ice Cream (thanks for letting us use the sign) and a few other spots before heading back for family portraits.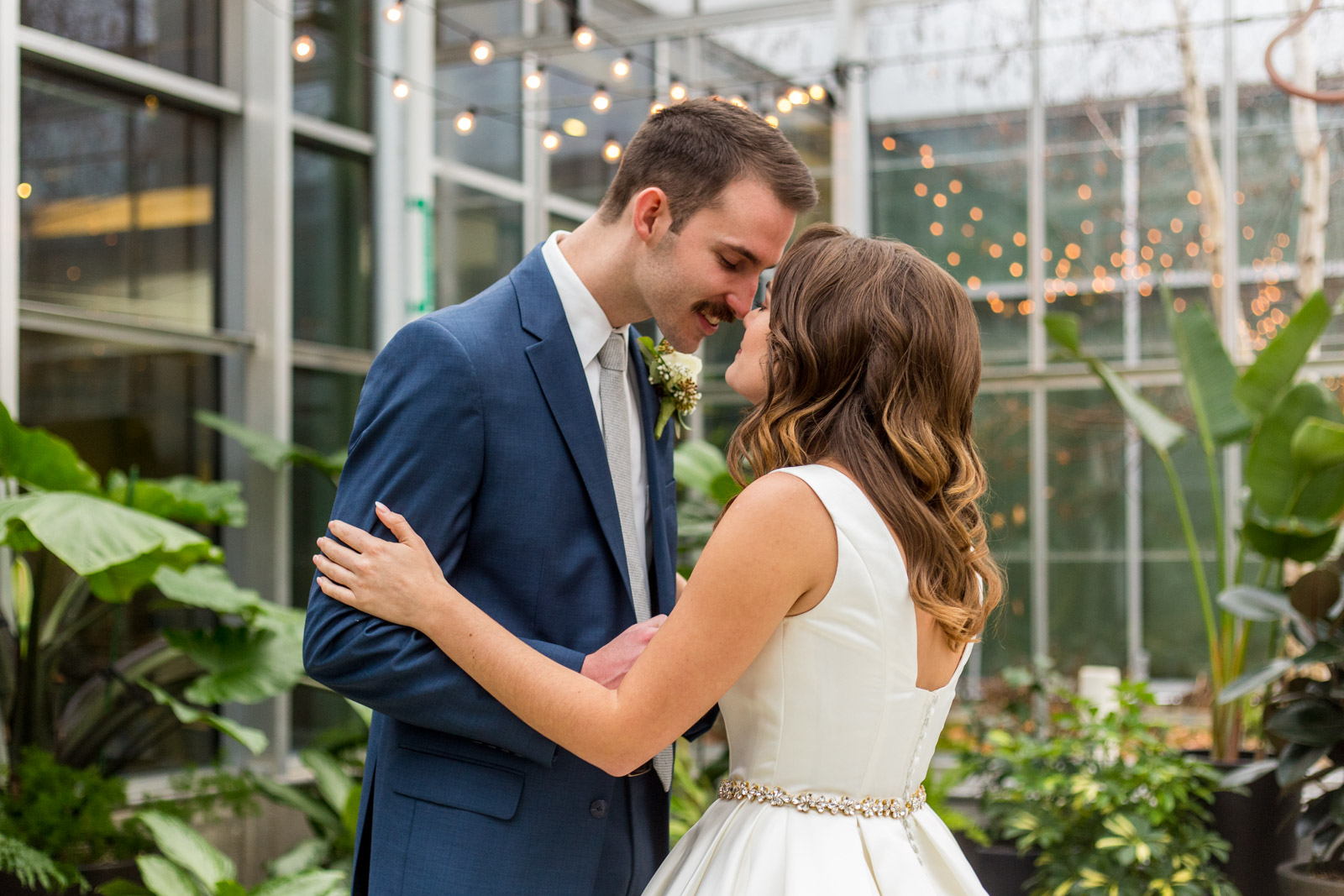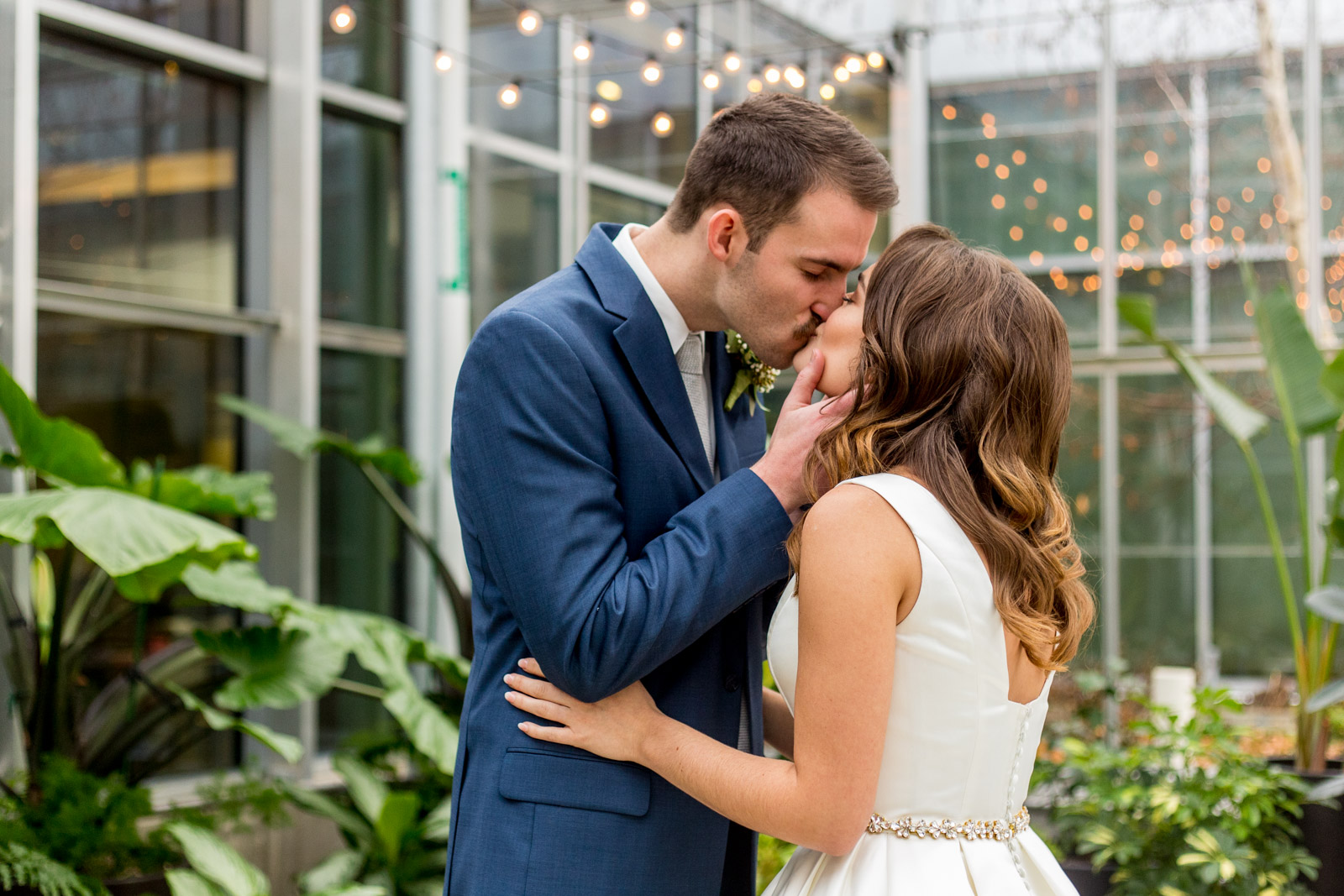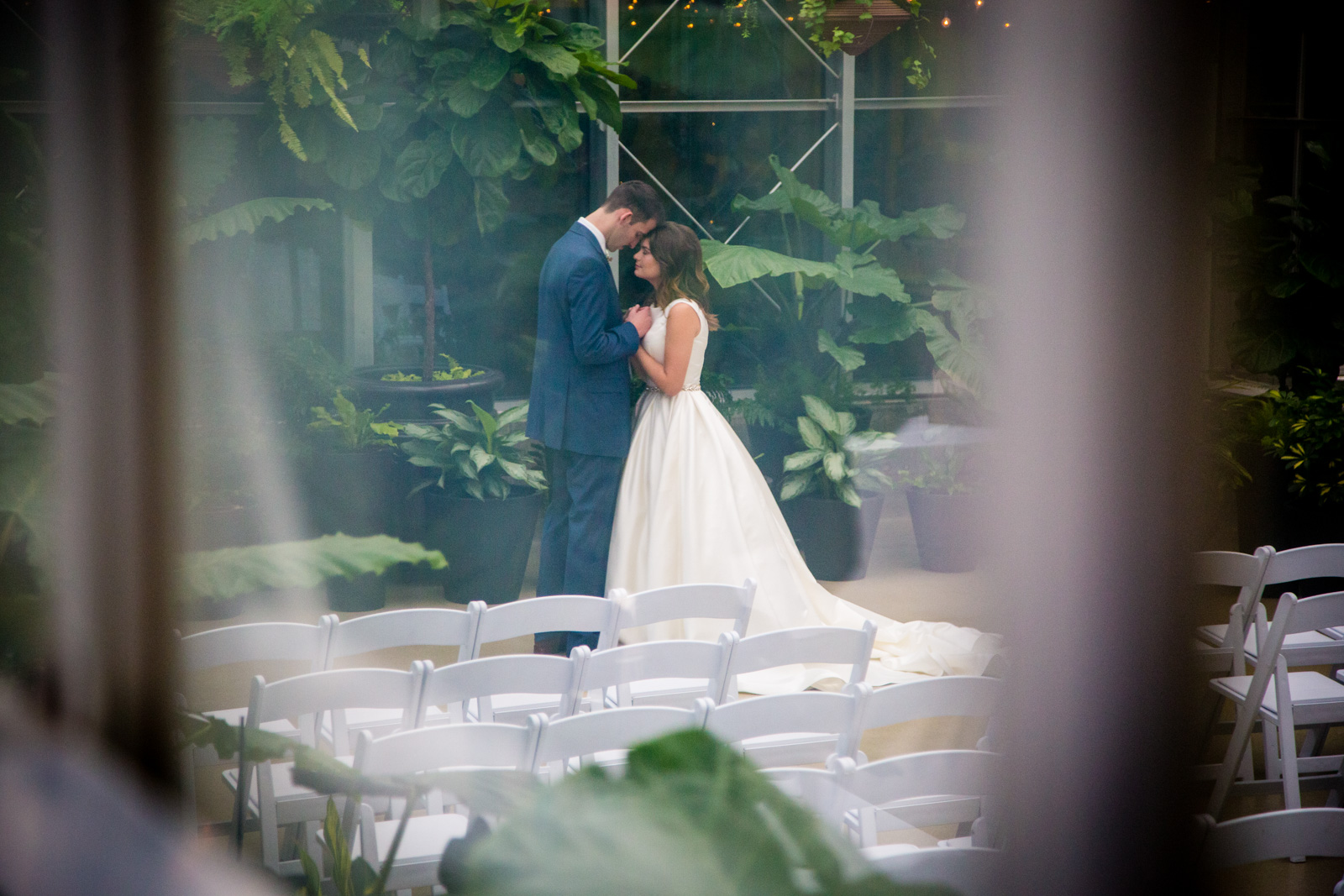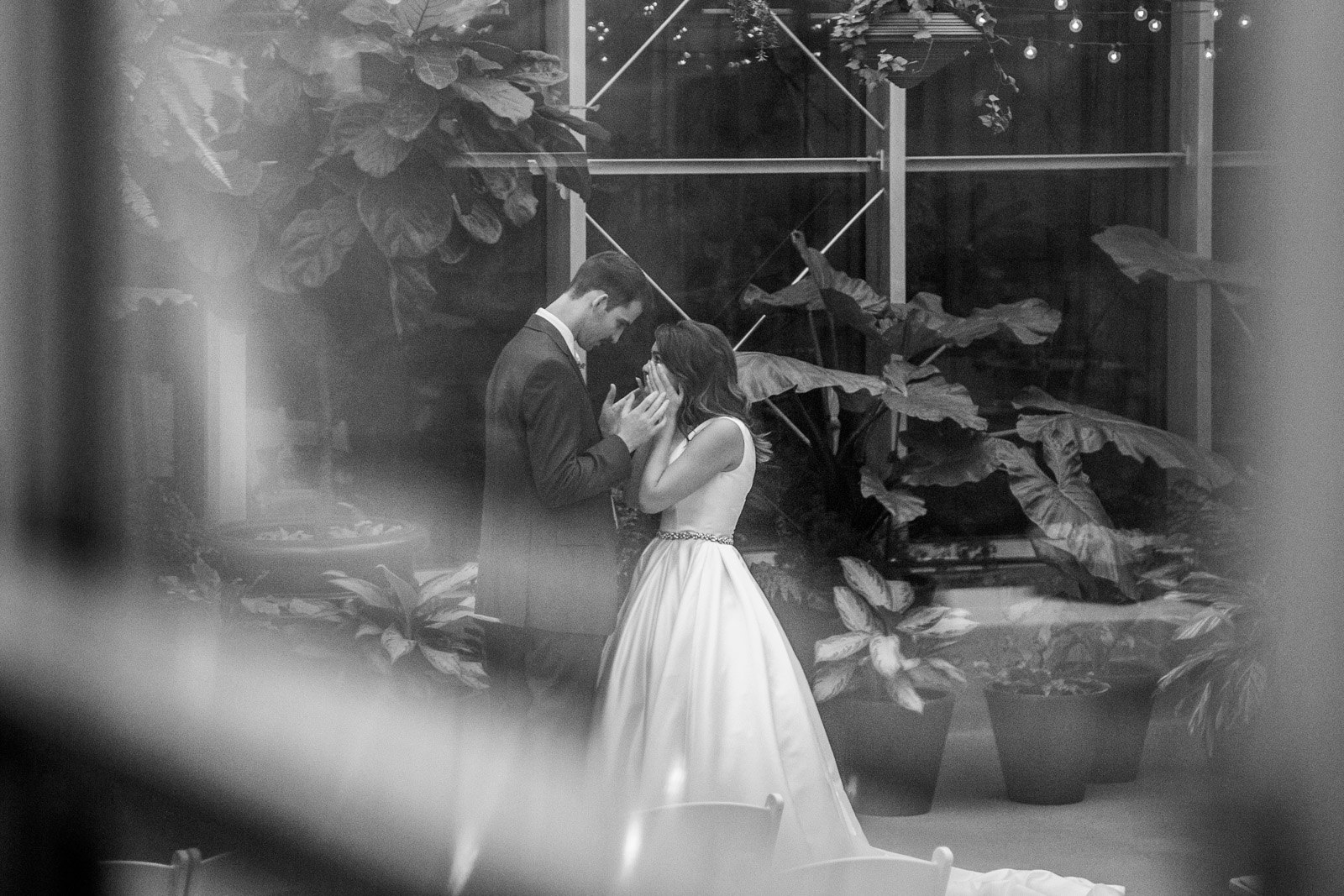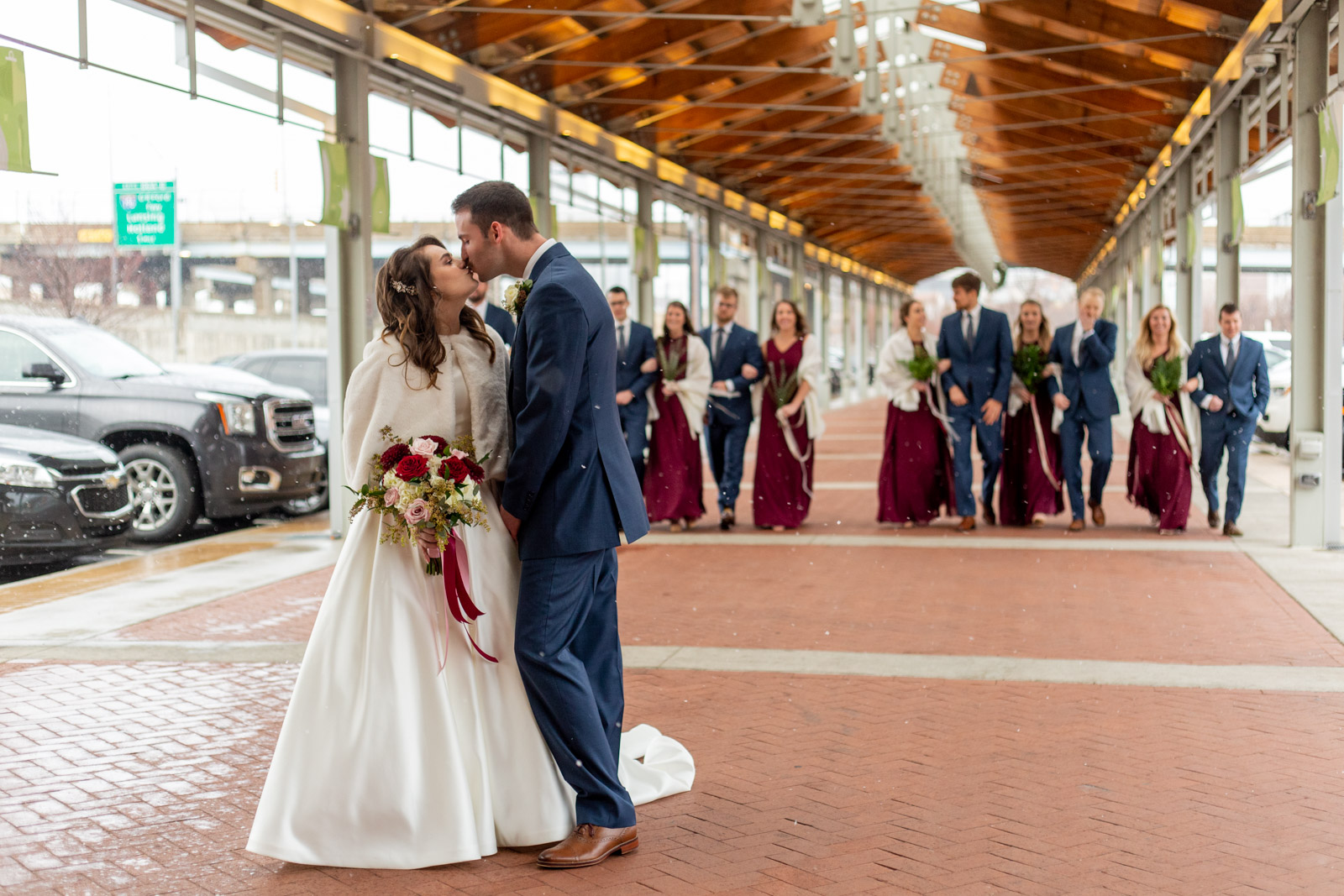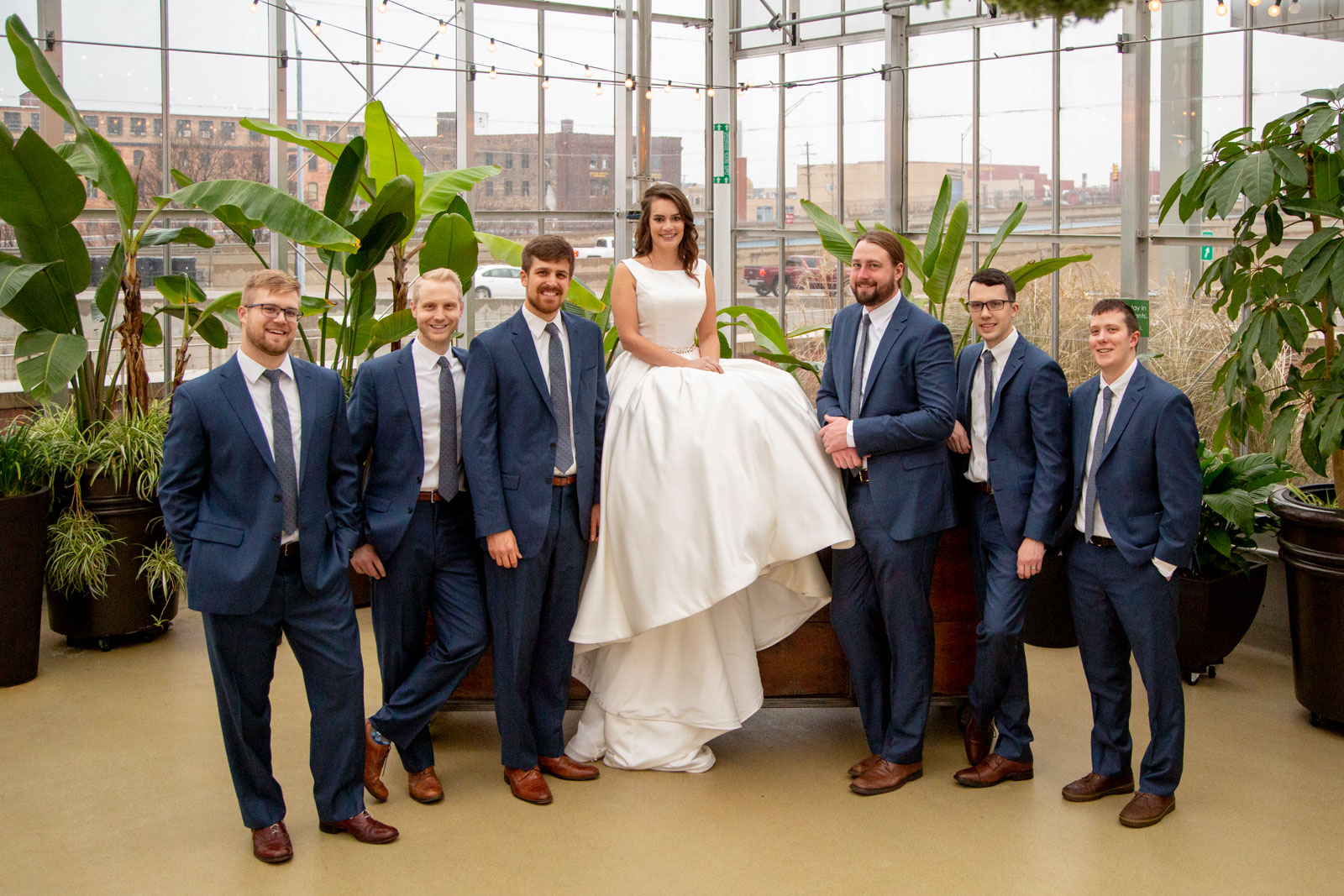 Scott and Kaitlin were helpful in providing us with a list of photos they wanted when it came to their families.
We love taking formal portraits like this for couples as their families will thank them after the wedding for capturing group photos on such an important day.
Next was ceremony time!
Kaitlin chose to walk herself down the aisle, a trend we have seen more and more of in recent years. The ceremony was conducted by a friend of Kaitlin's from California and Scott's stepdad Verne.
And the lighting. Just look at it!
Since they held their wedding at 6pm the greenhouse was light by the candles along the aisle and the overhead string lights (with sunset around 5:15pm, these two planned their wedding ceremony around it being dark outside).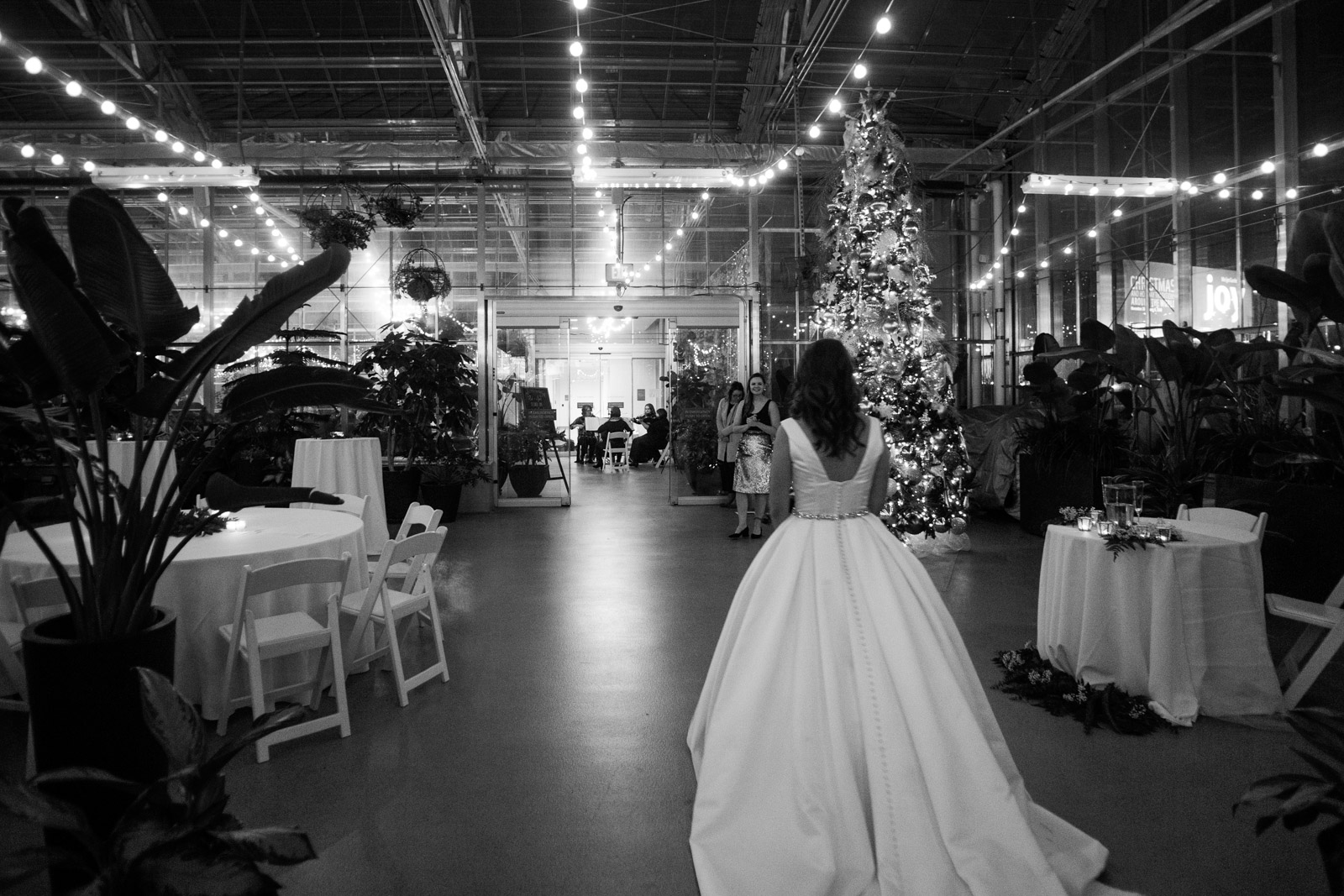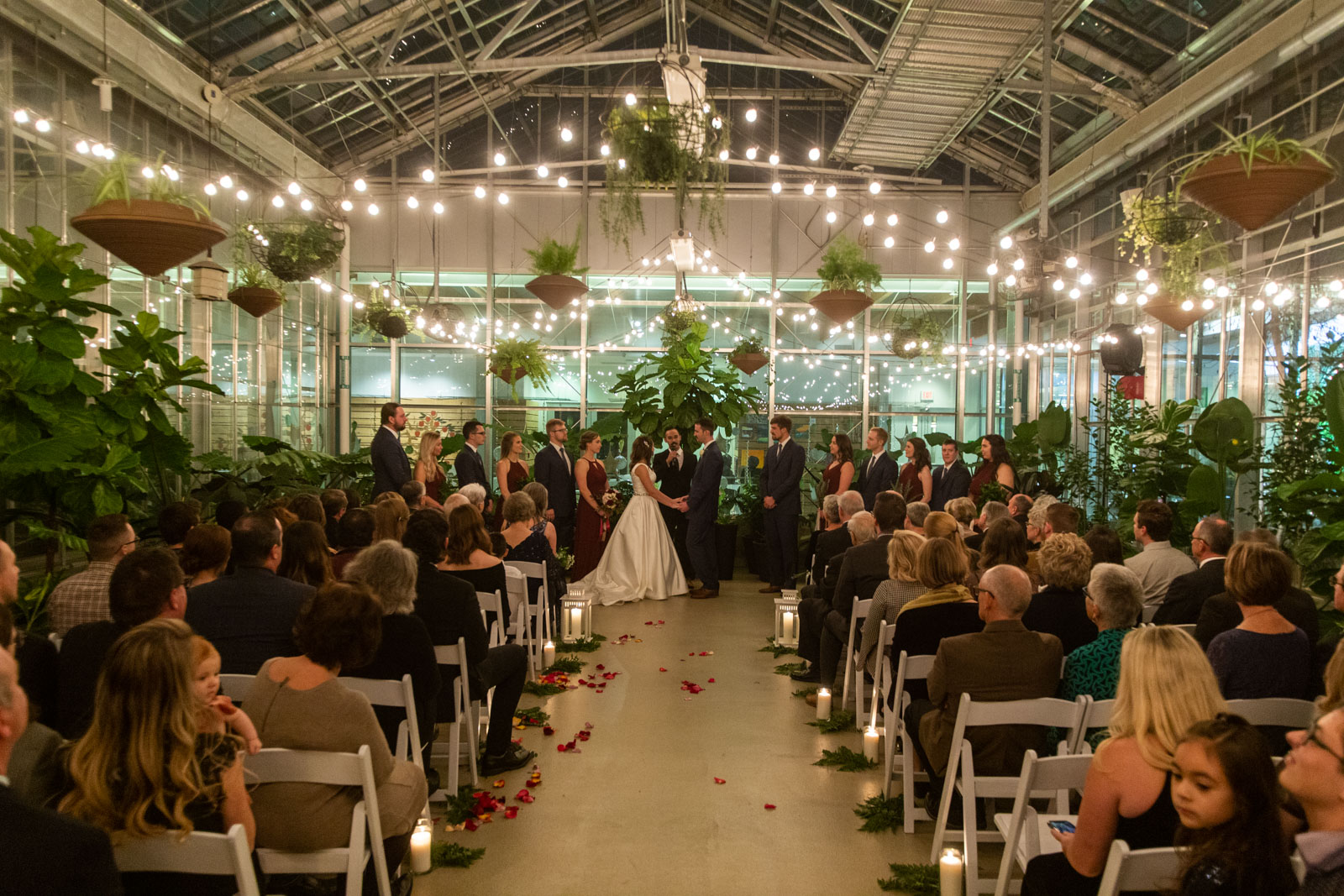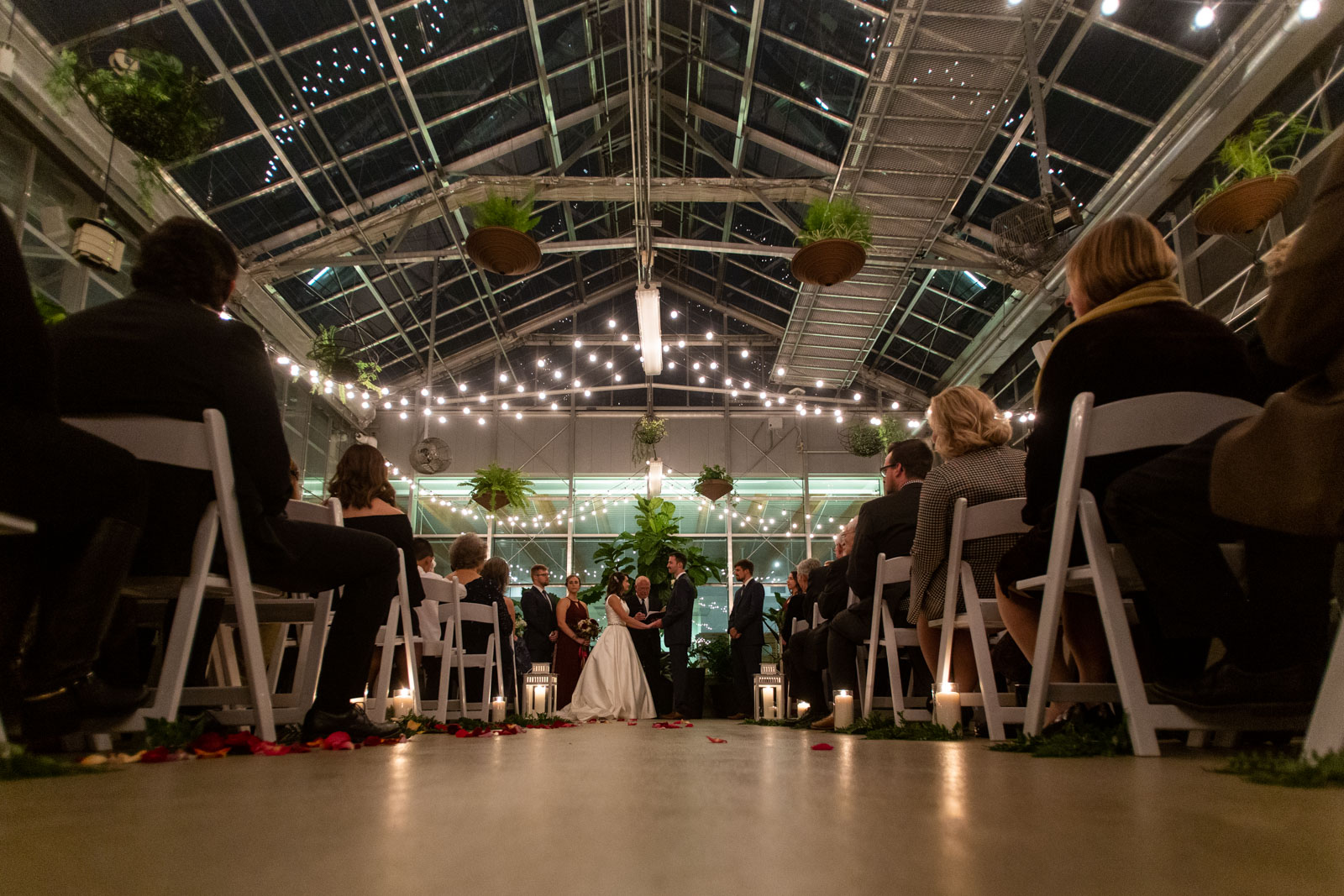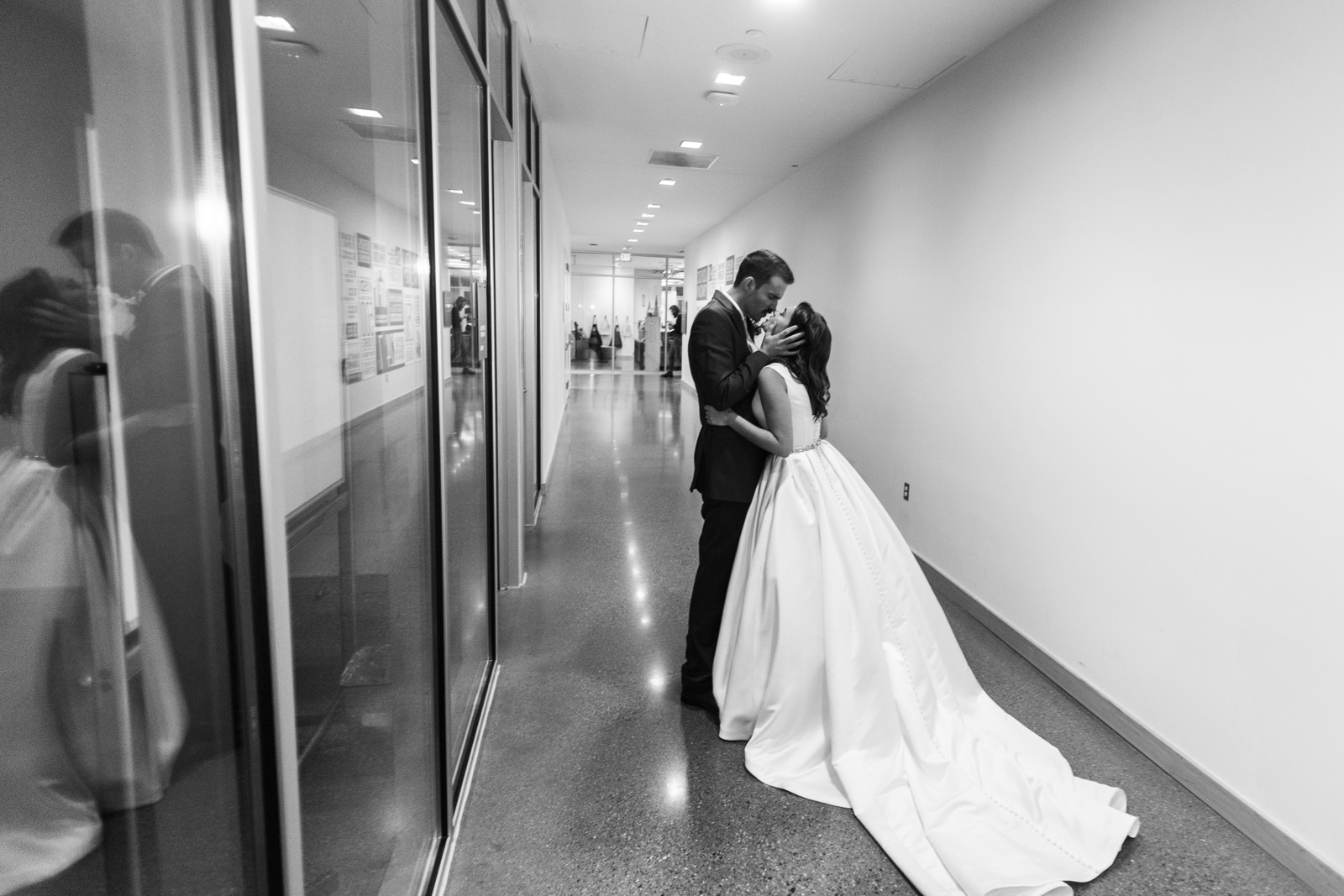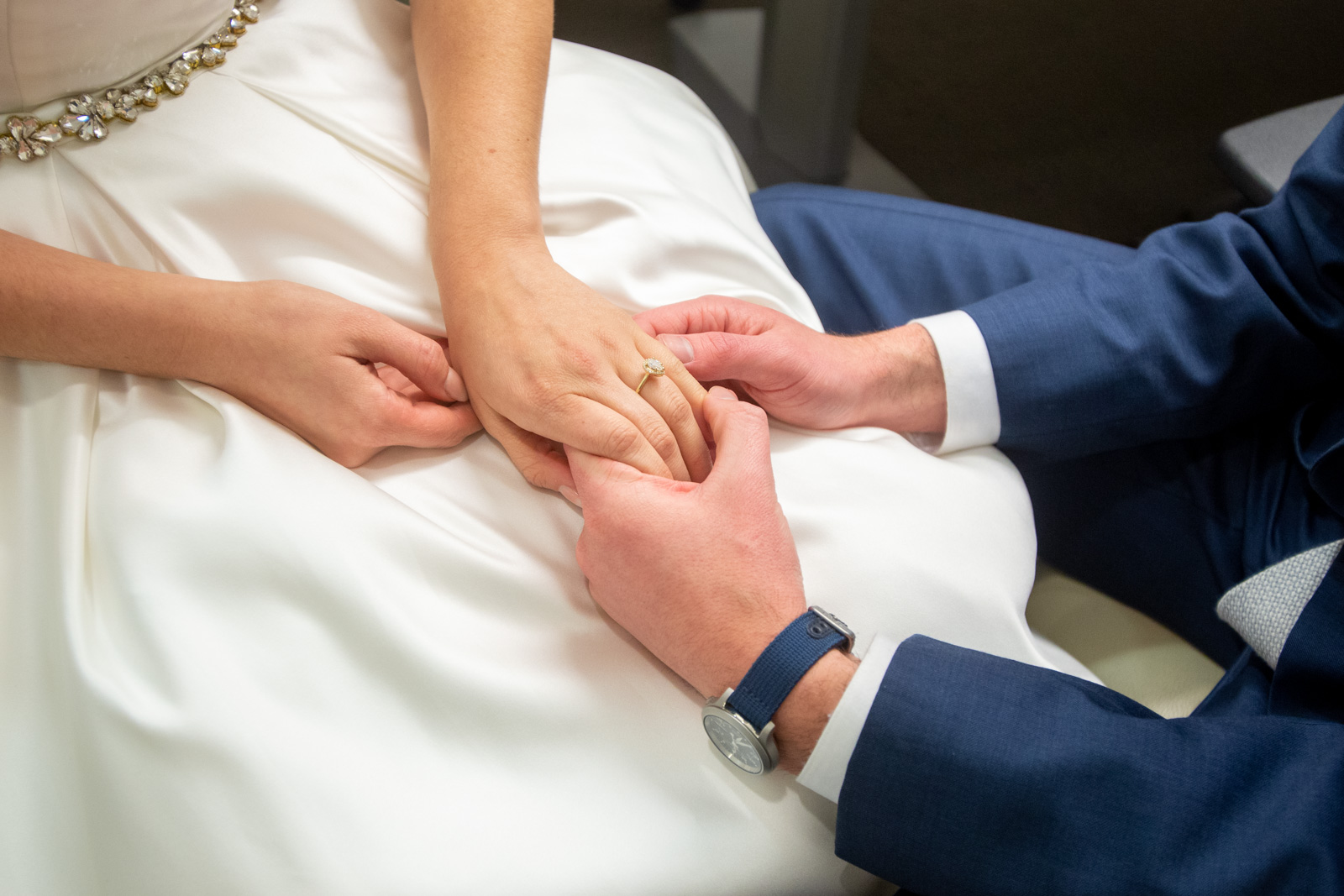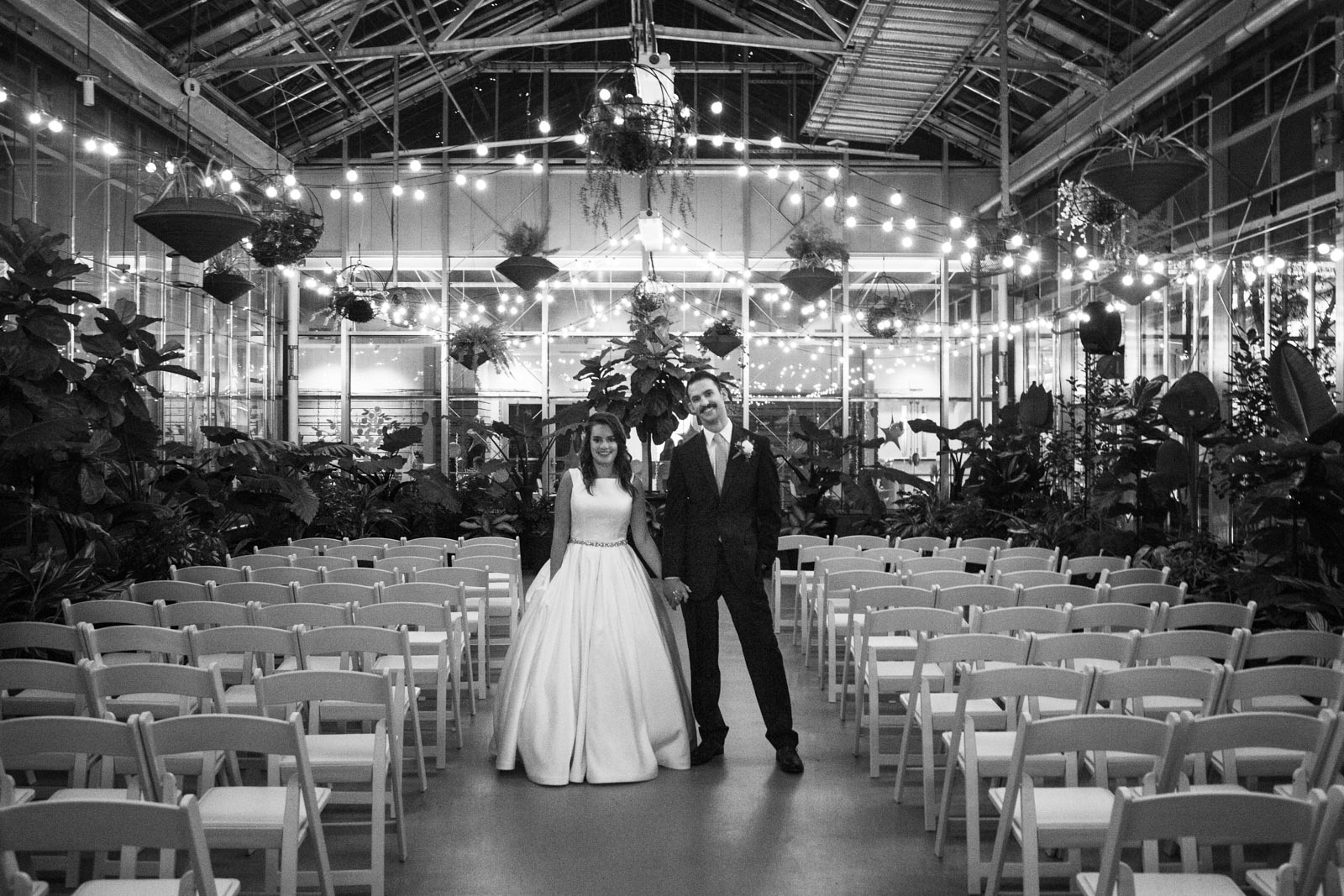 With wedding party and family photos done prior to the ceremony, guests made their way to the bar, grabbed a cocktail and awaited the announcement of the bride and groom.
It was a taco dinner for all (catered by Tacos El Cuñado) , followed by great toasts and a full dance floor with entertainment provided by Prestige Sound.
Take a look at their first dance photos.
The Grand Rapids Downtown Market is a wonderful venue that provided Scott and Kaitlin with an amazing setting to begin their married lives together.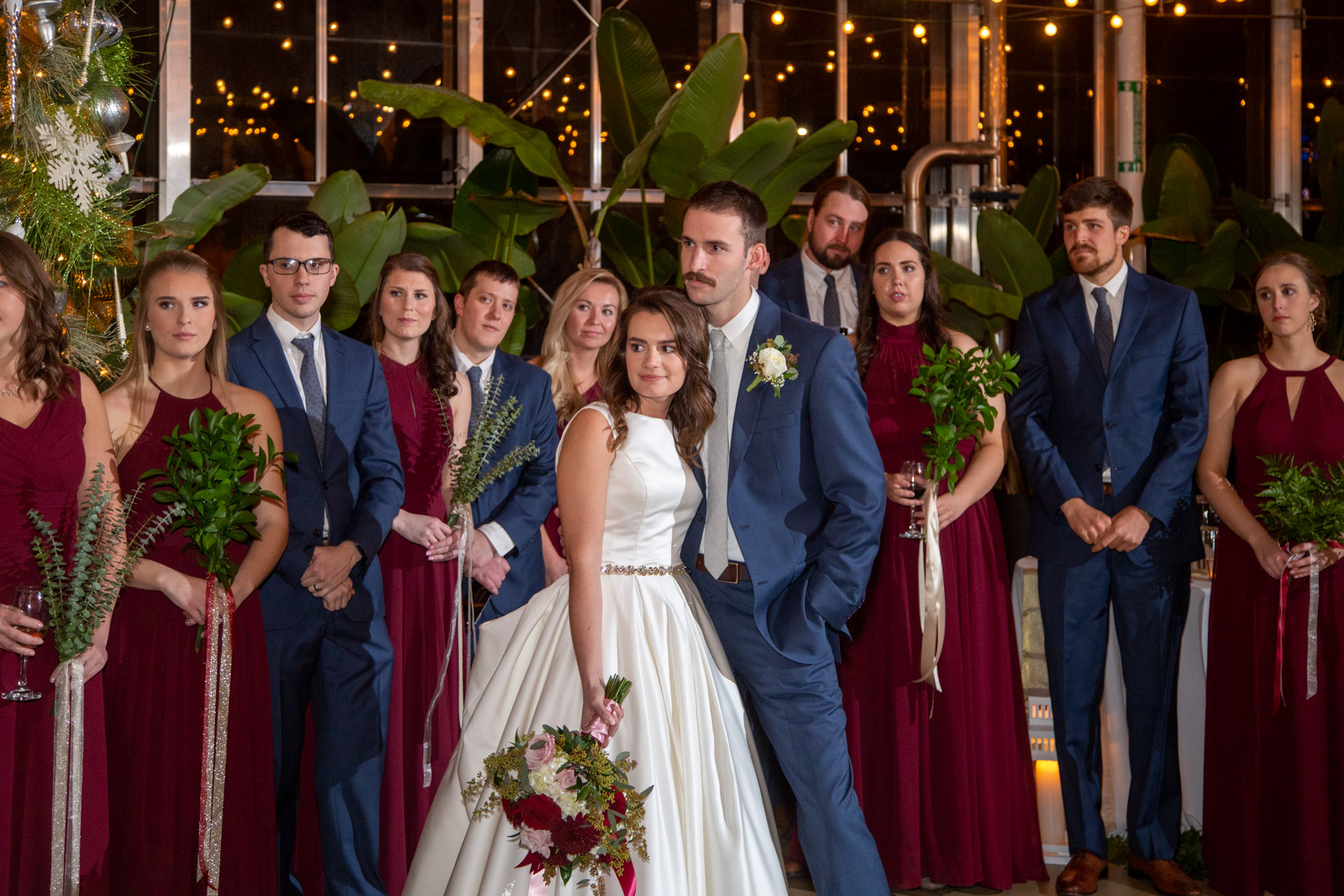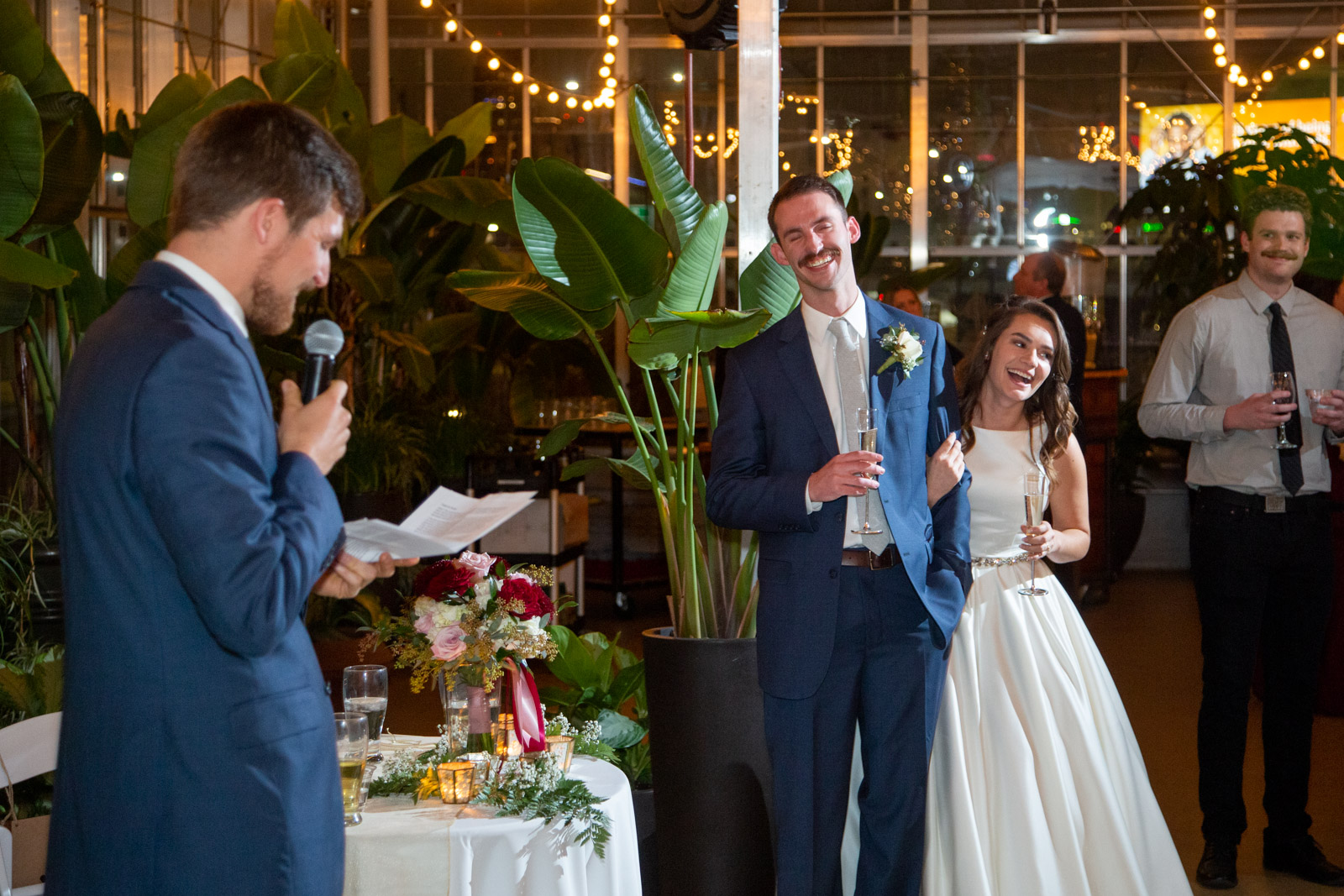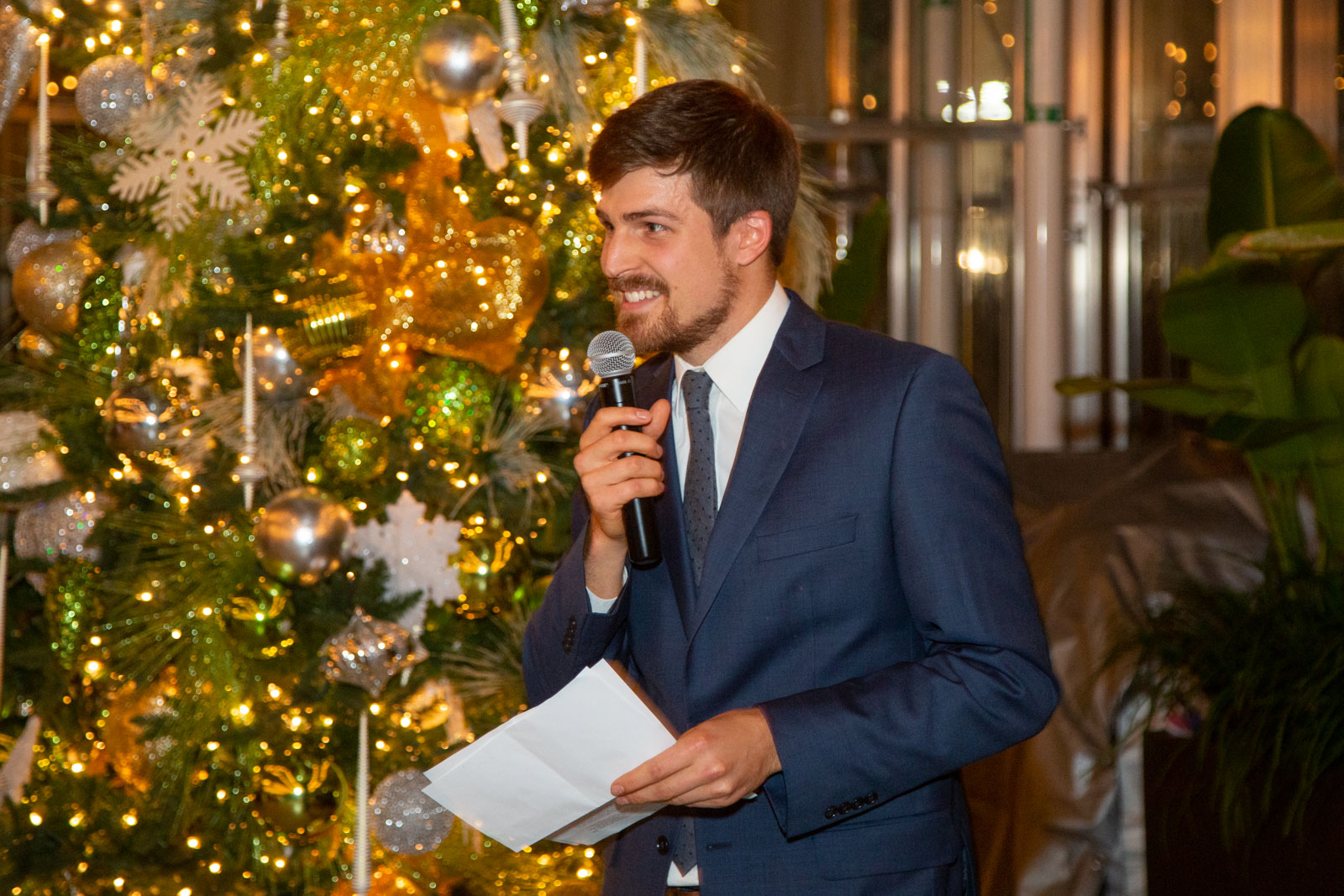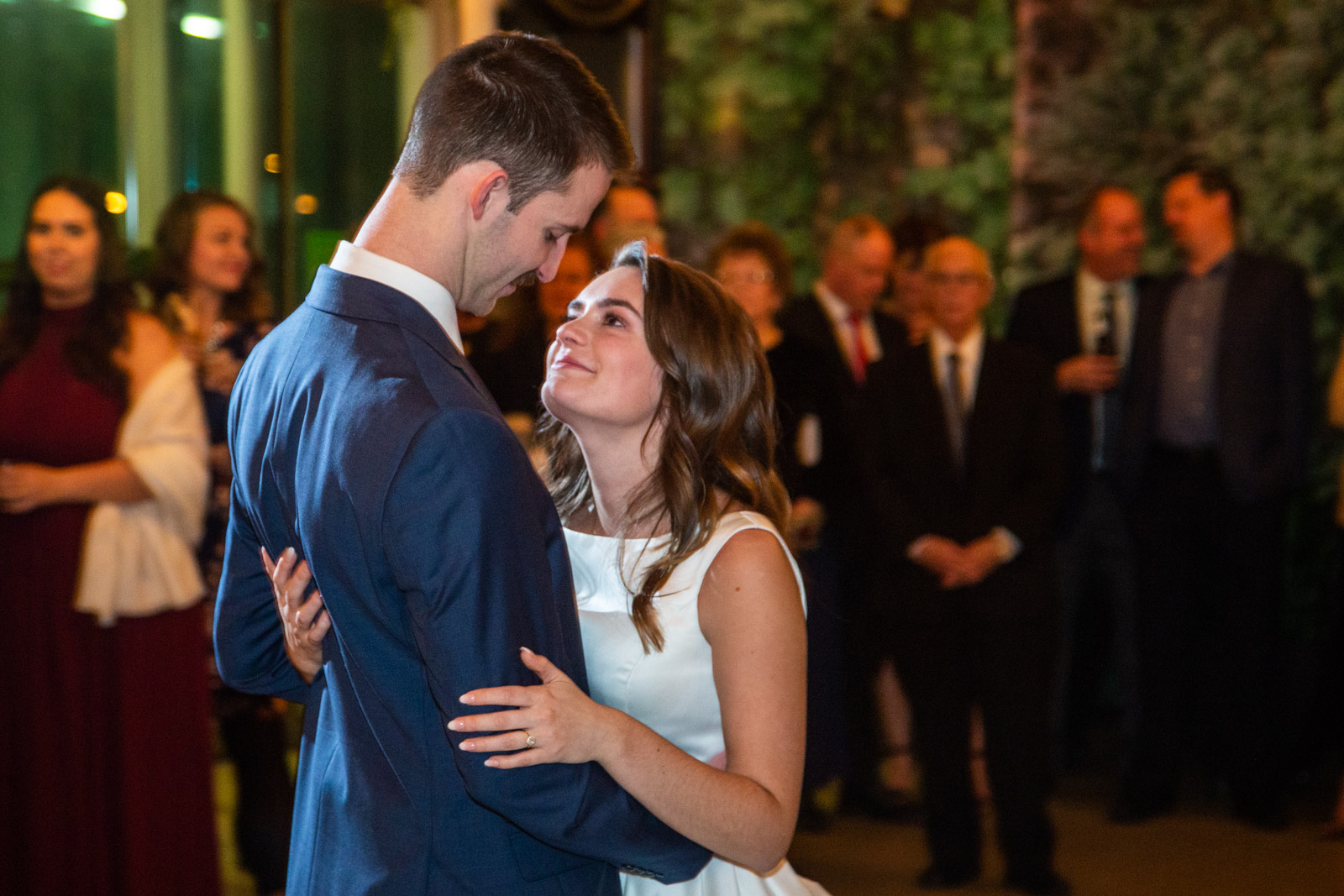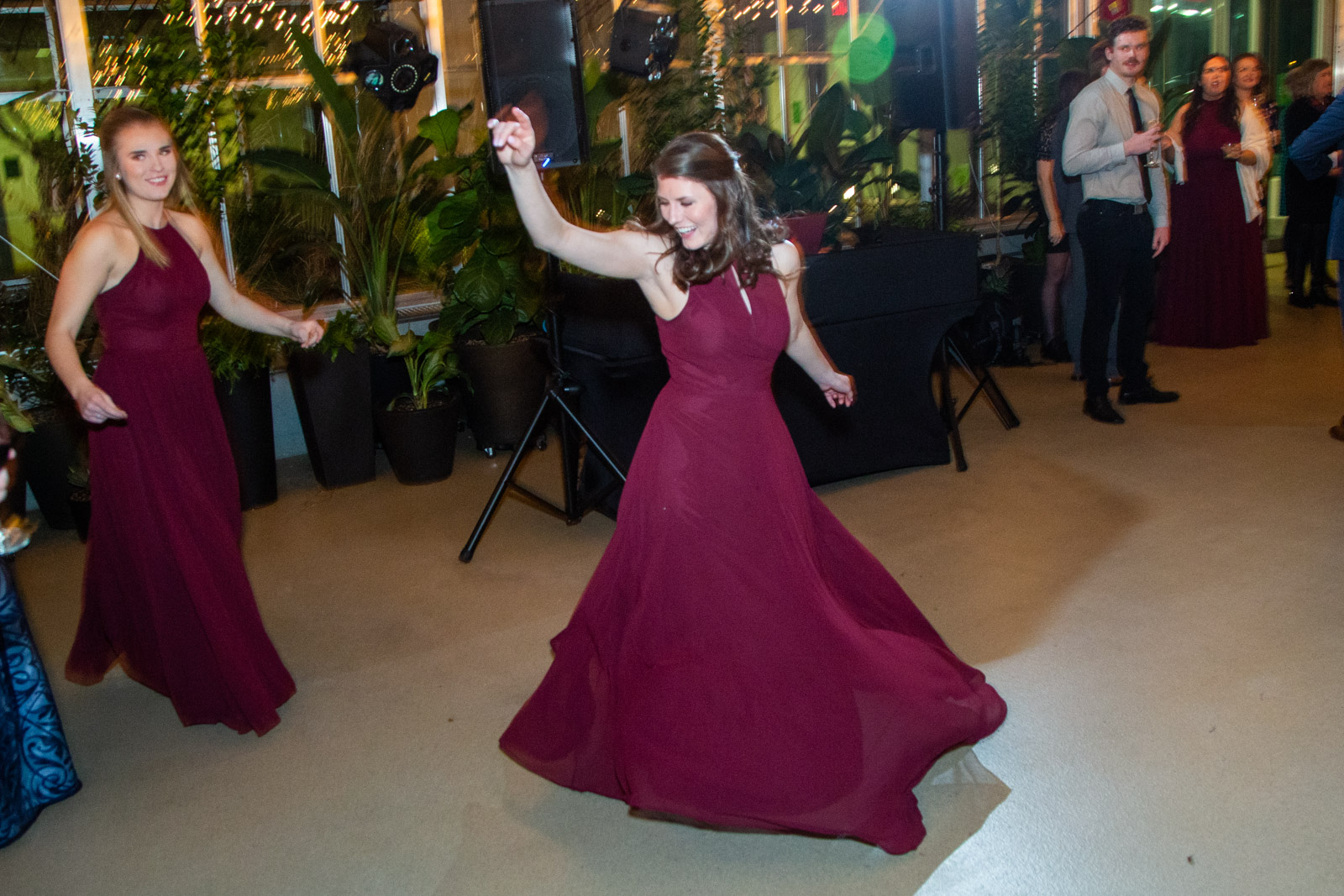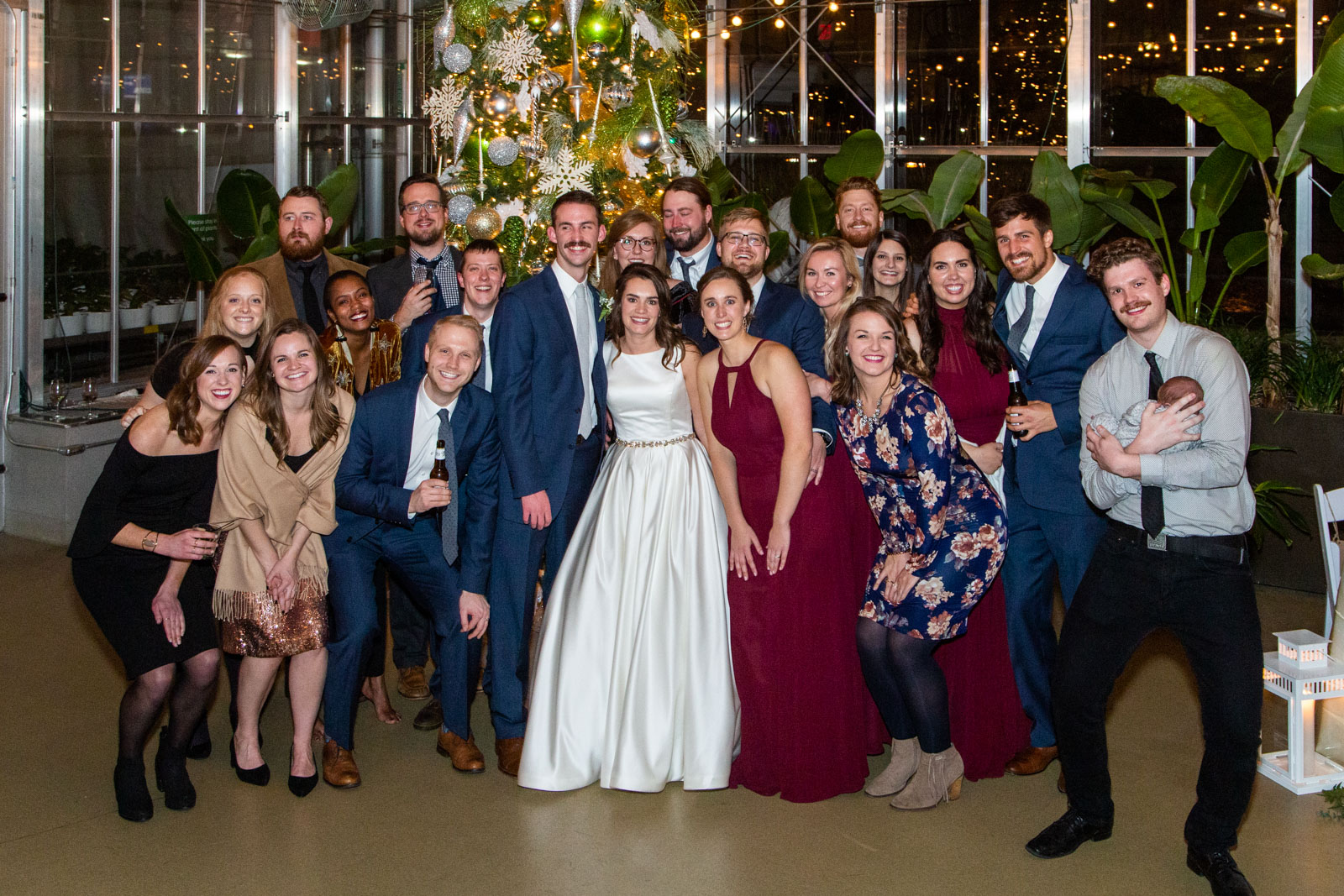 Tiberius Images Is In The Confidence Business. If You Want A Photographer You Can Trust To Help You Look Your Best On Your Wedding Day And Love Your Wedding Photos, We Would Love To Hear From You!