What Can Be Done With 1 Hour Of Photo Time? | Team and Staff Portraits
When you're working in a research lab, staff and team photos are not usually at the top of the priority list. Ongoing research, funding, next steps are what come to mind for me for a research team.
With Alzheimer's research, this is especially true. After Michigan State University College of Human Medicine opened its new campus in downtown Grand Rapids, an alzheimer's team came to town. Through Alzheimer's Alliance, practitioners from local health care systems, and non-profit organizations have united with researchers to find innovative means of improving the diagnosis, treatment and care of individuals living with dementia.
Contacted by Lisa Misenhimer, Director of Rethinking Dementia: Accelerating Change, she wanted to make sure the Alliance had up to date team photos and individual portraits.
With this group, we were going to use the beautiful MSU Research Center as the backdrop for group photos and individual photos.
As with most professional organizations, they ask, "How much time should the staff plan on for this?"
Our goal is to always minimize time away from their regular schedule.
My suggestion was to plan on 1 hour of time with me on site and to have the staff be ready 15 minutes after I arrive and was ready to begin taking photos.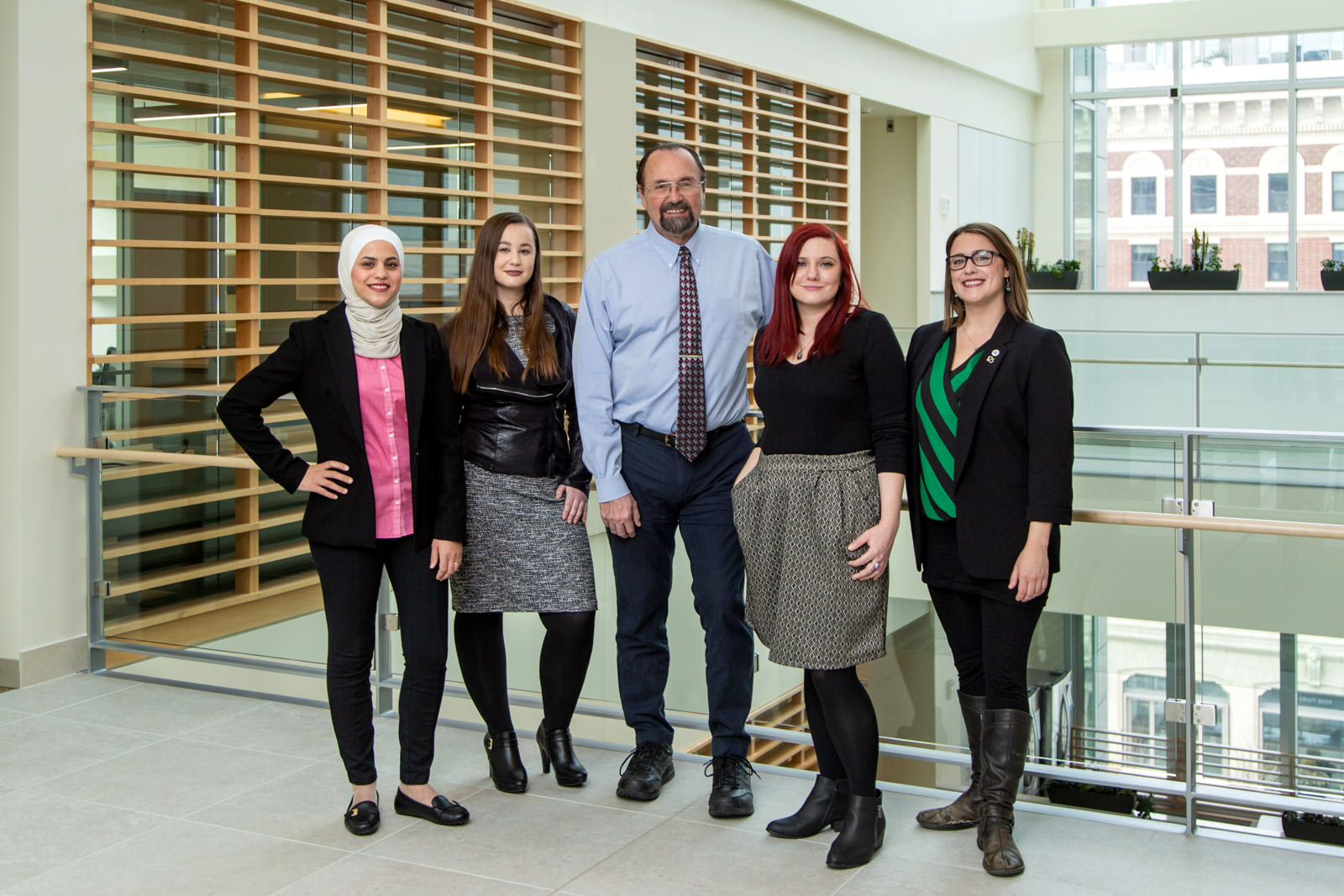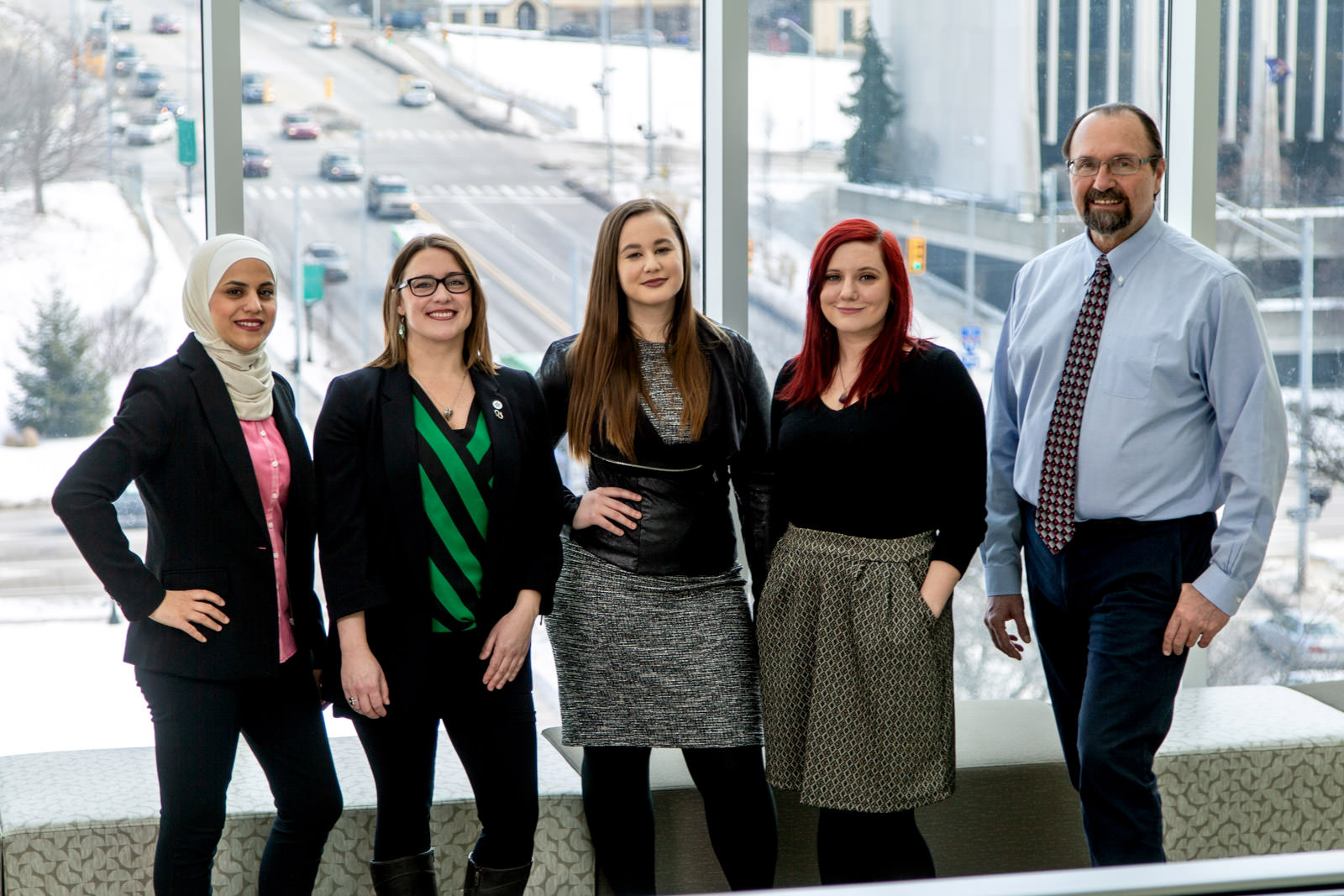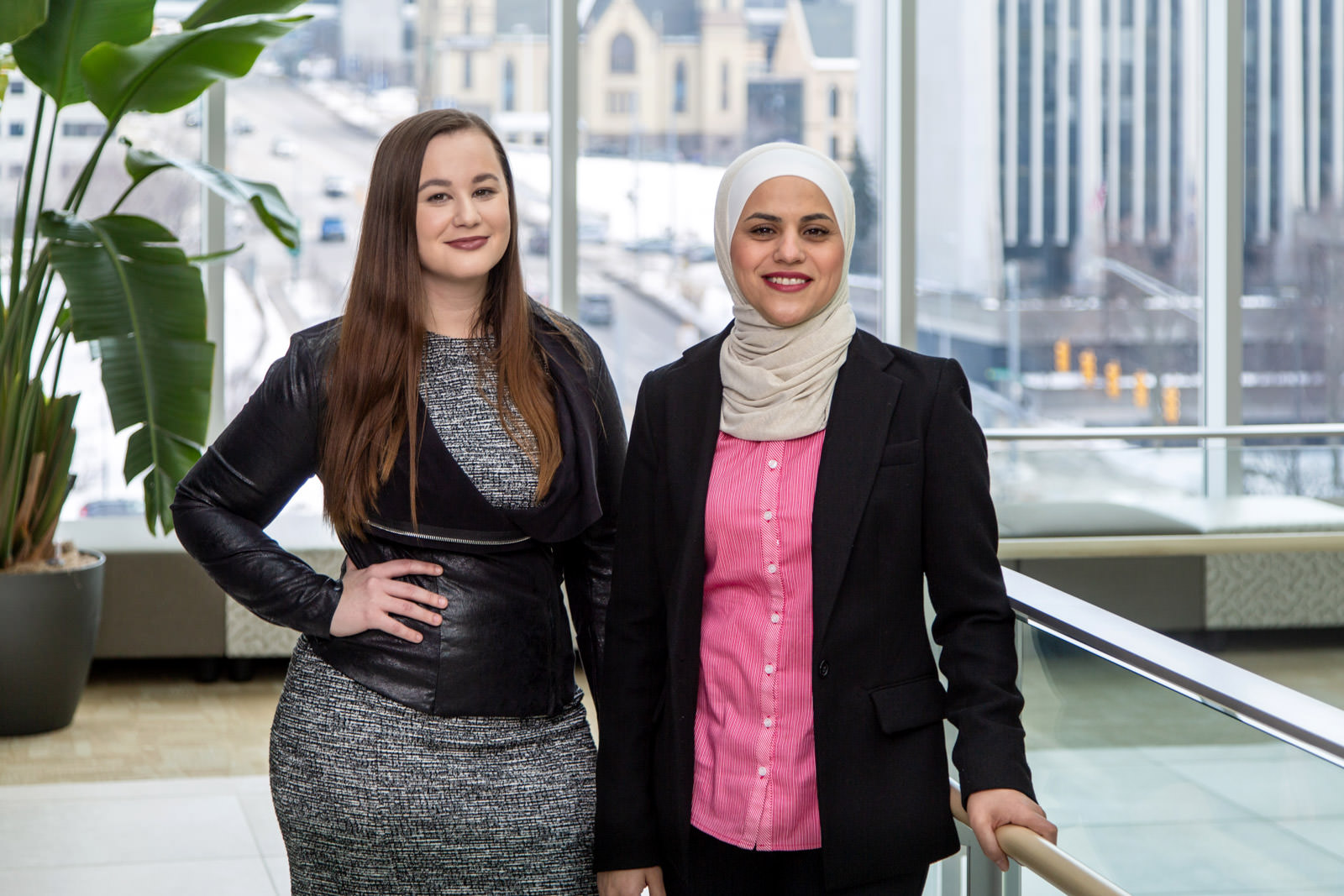 With each member of the team, I took time to capture multiple images for their personal portraits.
Following the session, a gallery of proofs was sent to each person and a "favorite" image was chosen.
To help you better understand what this process looks and feels like, I had Sam Cooper from Photo Scooper on site to capture behind the scenes of the shoot.
As you'll see we moved from group photo to individual portraits to group photo fairly quickly, which, if we're honest, isn't that what your team wants?
Each person looked confident, felt comfortable and had minimal time away from their desk.
I'd call that "Mission Accomplished" with just 1 hour of photo time.
Are you thinking how you might be in need of new staff portraits? Perhaps just a single hour is what you're in need of.
If you answered YES, the next step is simple: reach out and let us know.
We never want to sell you a solution that does not fit your needs. We will discuss what you're looking for and determine the most effective way to meet those needs.
We Have Been Helping Clients For 15+ Years. We Seek To Bring Value And That's Why They Have Us Back Year After Year. Perhaps It's Time For Your Organization To Experience The Same.
We Are Here To Make You Look Great And Help You Be More Successful. If You're In Need Of A Photographer You Can Trust To Make You Look And Feel Confident, We Would Love To Connect With You.